TRACEY EMIN AND WILLIAM BLAKE IN FOCUS | Tate Gallery | Until 3 September
A great Romantic Age artist and wordsmith, only truly recognised after his death, and one of the 21st century art world's most iconic figures... William Blake and Tracy Emin aren't people you'd normally associate with one another. But look a little closer and you'll find surprising similarities, not least a willingness to challenge the status quo and stray where others of their time daren't. This exhibition sees Emin's 1998 work My Bed displayed in the north of England for the first time.
Tate Liverpool, Albert Dock, L3 4BB (10am-5pm; free).
NORTH: IDENTITIY, PHOTOGRAPHY, FASHION | Open Eye Gallery | 6 January - 19 March
Co-curated by Lou Stoppard and Adam Murray, this multifaceted exhibition presents a unique exploration of Northern identity. From Nick Knight photography to The Stone Roses' 1989 shoot for The Face and work by Turner prize winners Mark Leckey and Jeremy Deller, the collection is impressive - right down to the iconic archive shoes by sponsor Adidas.
Open Eye Gallery, 19 Mann Island, L3 1BP (Tues-Sun 10.30am-5.30pm; free).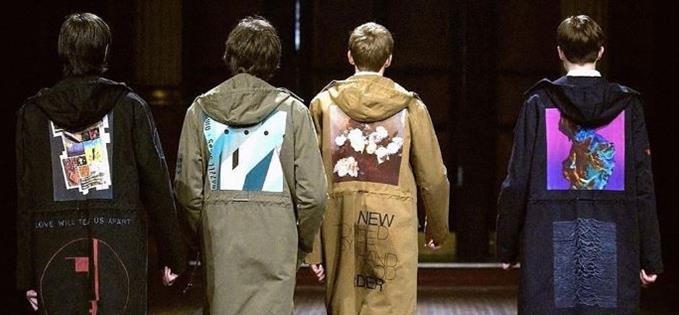 COMMA PRESS SHORT STORY COURSE | Bluecoat | 11 January - 14 June
January may be a time for well-meaning (if quickly discarded) New Year resolutions but it's also a great time to learn a new skill. And, with being a writer one of the nation's most popular ambitions, Comma Press' course might just be the ticket. Led by poet-turned-short story author Michelle Green, this six-session course - delivered by one of the UK's leading short story publishers - is designed to support writers of all levels, with the possibility of featuring in a Comma publication.
Bluecoat, School Lane, L1 3BX (6.30-8.30pm; £150 for 6 sessions).
JOHN SHUTTLEWORTH: MY LAST WILL AND TASTY MINT | Playhouse | Saturday 21 January
Following appearances on Celebrity Antiques Roadshow and Radio 4, Graham Fellows' tragicomic character hits the road for his farewell tour. A recent health scare (well, a mild bout of sciatica) leads the aspiring pop superstar to reflect on mortality - along with other crucial matters like whether to sell his organs on eBay. As well as some riotous new songs, John will also be bashing out favourites like Two Margarines on his trusty old Yamaha.
Playhouse Theatre, Williamson Square, L1 1EL (7.30pm; tickets from £15 at everymanplayhouse.com).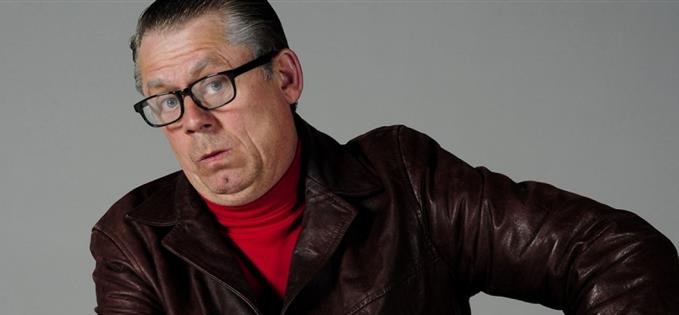 BEAR HUNT, CHOCOLATE CAKE AND BAD THINGS | Liverpool ONE | 28 January - 23 April
Youngsters are in for a very special treat this year, as Michael Rosen's beloved stories and poems are brought to life in a highly immersive exhibition - delivered by The Reader's Storybarn at Calderstones, in partnership with Discover Children's Story Centre. Step inside a huge Chocolate Cake, swishy swashy through the Bear Hunt trail, bravely explore the Bad Things and Uncle Gobb's Dread Shed - and that's just for starters. Former Children's Laureate Rosen called it 'one of the most exciting things to have happened in my writing career.'
Liverpool ONE, 5 Wall Street, L1 8JQ (various times; tickets from £7 at thestorybarn.org.uk).
WINTER ALES FESTIVAL | St. George's Hall | 26-28 January
With over 200 real ales and ciders sourced from microbreweries across the UK, there are few better places to drown your January sorrows than the Winter Ales Festival. Other tipples will include continental bottled beers, wine and prosecco - plus gin, vodka, whiskey and rum from Liverpool Distillery's spirit bar. Fortunately, there'll also be local food traders on hand to line the stomach and soak it all up.
St George's Hall, William Brown Street, L1 1JJ (various times; tickets from £7.33 at eventbrite.co.uk).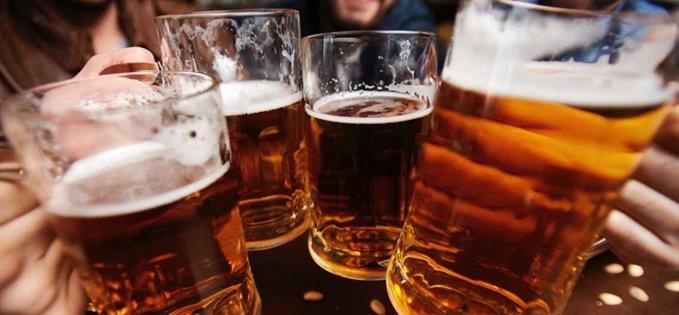 FIESTA BOMBARDA | Liverpool Cathedral | 27-28 January
It's not often you get to experience a carnival in a cathedral but now's your chance, as Fiesta Bombarda bring one of their liveliest parties yet to the Anglican edifice. Promising 'radiant brass melodies and rousing African rhythms', the line-up spans beatboxer Beardyman to roots-reggae sensations Jeremiah Ferrari and Bring the Fire Project's drum workshop. With Fiesta face paints and immersive carnival décor also on the cards, who needs Rio?
Liverpool Cathedral, St James' Mount, L1 7AZ (7pm-11.45pm; tickets £20 at skiddle.com).
LEONARD COHEN LIVE | Woolton Picture House | Saturday 28 January
They say January is the most depressing month - a fitting time, then, to commemorate the passing of 'the Godfather of Gloom' and show your support for CALM (The Campaign Against Living Miserably). Woolton Picture House will be showing Leonard Cohen: Live at the Isle of Wight 1970 in aid of the charity, which is dedicated to preventing male suicide: the UK's biggest single killer of men aged twenty to 45. Alcohol is provided in the art deco gem - voted one of the top twenty film venues in Britain - if you want to raise a glass to Cohen.
Woolton Picture House, 3 Mason Street, L25 5JH (4.30-7pm; tickets £6.50, extra donations optional).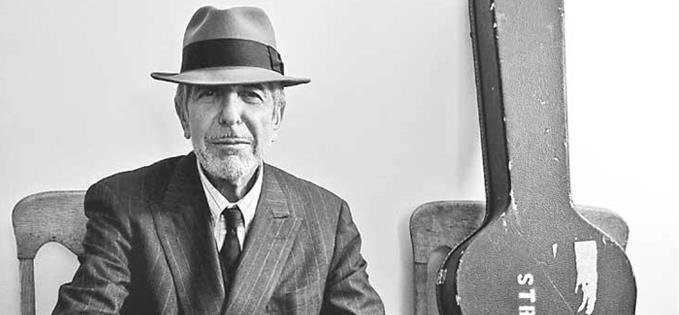 FAIRPORT CONVENTION | Camp and Furnace | Sunday 29 January
The British folk-rock pioneers celebrate their Golden Anniversary in 2017, having first took to the stage in 1967's summer of love. The BBC Lifetime Achievement award-winners will be performing tracks from new album 50:50@50, as well as long-standing favourites from their extensive back catalogue, in this commemorative concert: opened by The Poozies' founder and The Voice finalist Sally Barker.
Camp and Furnace, 67 Greenland Street, L1 0BY (7pm-midnight; tickets £20 at skiddle.com).
GISELLE | Empire Theatre | Monday 30 January
Charting the tale of a peasant girl who, on discovering her lover is betrothed, dies of a broken heart - only to be brought back to life by the supernatural 'Wilis' - Giselle has all the ingredients of a classic fairytale, complete with happy ever after. Add in a sweeping score, evocative sets and choreography performed by the famous Russian State Ballet and it's little wonder the show's popularity endures over 170 years since its premiere.
Empire Theatre, Lime Street, L1 1JE (7.30pm; tickets from £13.90 at atgtickets.com).