TAKE a deep breath: a 5-storey high, 200ft-long course of inflatable obstacles containing enough air to fill 100million footballs is coming to Leeds, and you can sign up to take it on now.
Up to 5,000 participants will tackle the ten obstacles when Gung-Ho comes to Temple Newsam on Saturday 20 May, the biggest of its kind anywhere in the world.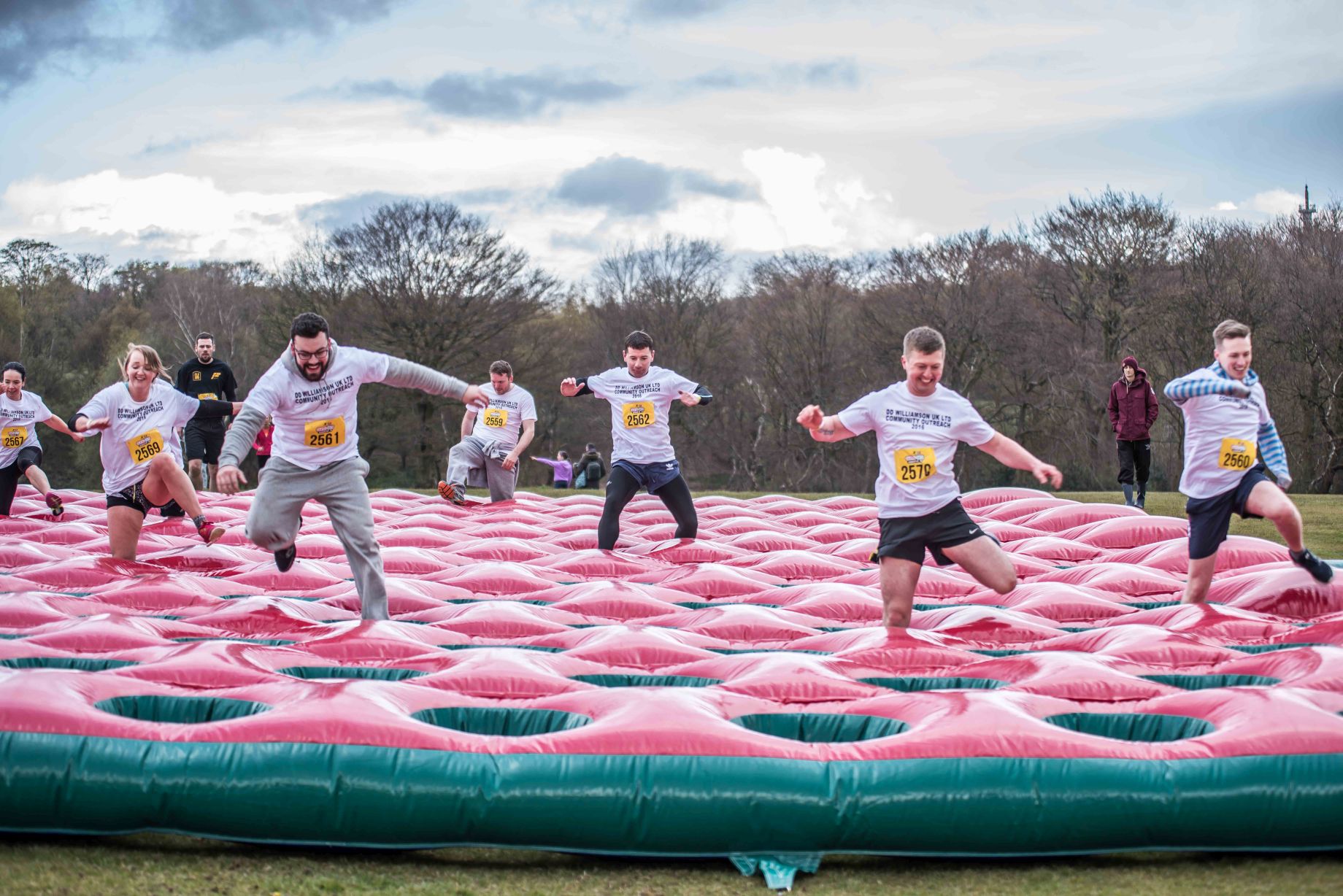 Runners take on the Day Tripper
Dotted along a 5km fun-run course, obstacles like the Giant Ball Pit, Labrynth, and Danger Zone will have participants climbing, sliding, balancing, and jumping their way towards the finish line, raising thousands of pounds in sponsorship as they go along.
"As soon as last year's visit had come to an end I knew I wanted to bring Gung-Ho! back to Leeds. Everyone was so up for Gung-Ho! and helped make it one of our best events yet." says Cbeebies presenter Alex Winters, who came up with the idea for the event while watching Ninja Warrior with his two children in 2014.
The following year, thousands took part in the Gung-Ho's three inaugural events, followed by a country-wide tour in 2016, where a rainy day gave him an idea for tweaks to this year's course.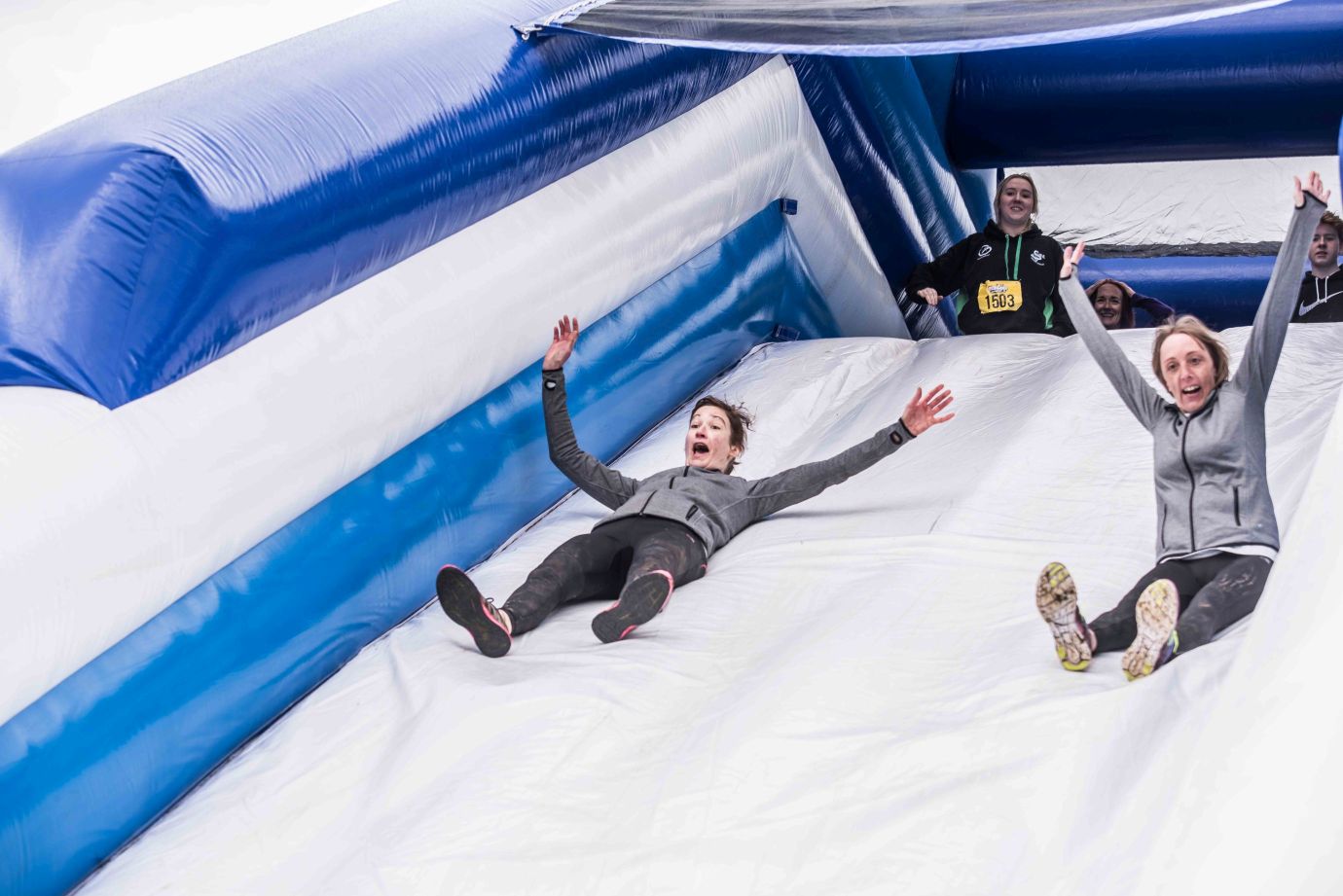 Zipping down a soaking wet 'Thriller'
"Our Manchester event was the wettest we have had, and we noticed a soaking wet Thriller made things event more exciting for our runners as they zipped down at high speeds, so we have decided to turn that into a permanent feature!"
"We will return bigger and better than ever and can't wait to see people of all ages going Gung-Ho! on the world's biggest inflatable obstacle course in 2017. Leeds - I hope you are ready for us!"
Participants this year are invited to take part in aid of Gung-Ho's national charity partner BBC Children in Need, who are offering discounted tickets and a free t-shirt to those who run as part of Team Pudsey, via BBC.co.uk/Pudsey
Early-bird tickets are available now, priced at £31 until Monday 27 February. More information are available from the Gung-Ho website.