LEEDS INTERNATIONAL Film Festival has a long history of taking audiences to unusual and non-traditional venues to participate in film screenings, but this year they're going one further; offering people the chance to occupy eight different virtual worlds, all from a booth in Leeds Station's north concourse.
Bruntwood Virtual Reality Booth - in the marquee stand outside Subway that formerly hosted a Colours May Vary pop-up - is both the smallest and the biggest venue at the 30th LIFF, with just enough space for two chairs to sit on, and two virtual reality headsets which transport audiences from environments ranging from a blind man's subconscious, to an out-of-body, 360-degree view of the skyline hundreds of feet above London.
The experience is open to everybody, free of charge, between 8am and 8pm for the duration of the festival (3-17 November). "People were a bit shy when we first opened on the Tuesday morning, but more and more people have been coming every day. The response has been great" said Amy, one of the LIFF employees operating the station throughout the festival.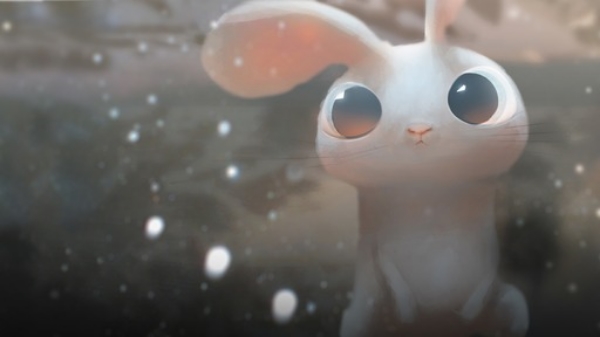 Invasion
Approaching the booth, you're given a list of features to choose from, ranging in length from one minute - for those rushing to catch a train - to fifteen minutes, for the people who made the journey especially. "The most popular has been Invasion" says Amy, a bright, colourful CGI animation from the director of Madagascar. "People see the rabbit and can't resist - my favourite is Notes on Blindness, though"
An accompanying experience to the feature film, Notes on Blindness is an immersive, interactive project based on theologist John Hull's sensory and psychological perception of blindness. Played out in five scenes, each focusing on a memory or moment from John's audio diary at various stages of his sight-loss, and exploring the joy, panic, and revelations that John remembers feeling.
Starting in complete, bewildering darkness, a world beyond vision begins building around you as John explains his realisation and appreciation of the acoustic space surrounding him, in an experience like no other.
"It's incredible, I've seen 360 degree videos online, but I had no idea they could be this immersive" said Peter, a local retiree who came into the booth for his first VR experience while I was visiting. A Network Rail employee also wandered over on their lunch break after hearing positive word-of-mouth about the project: "You overhear people walking through the station, and they all say how brilliant it is"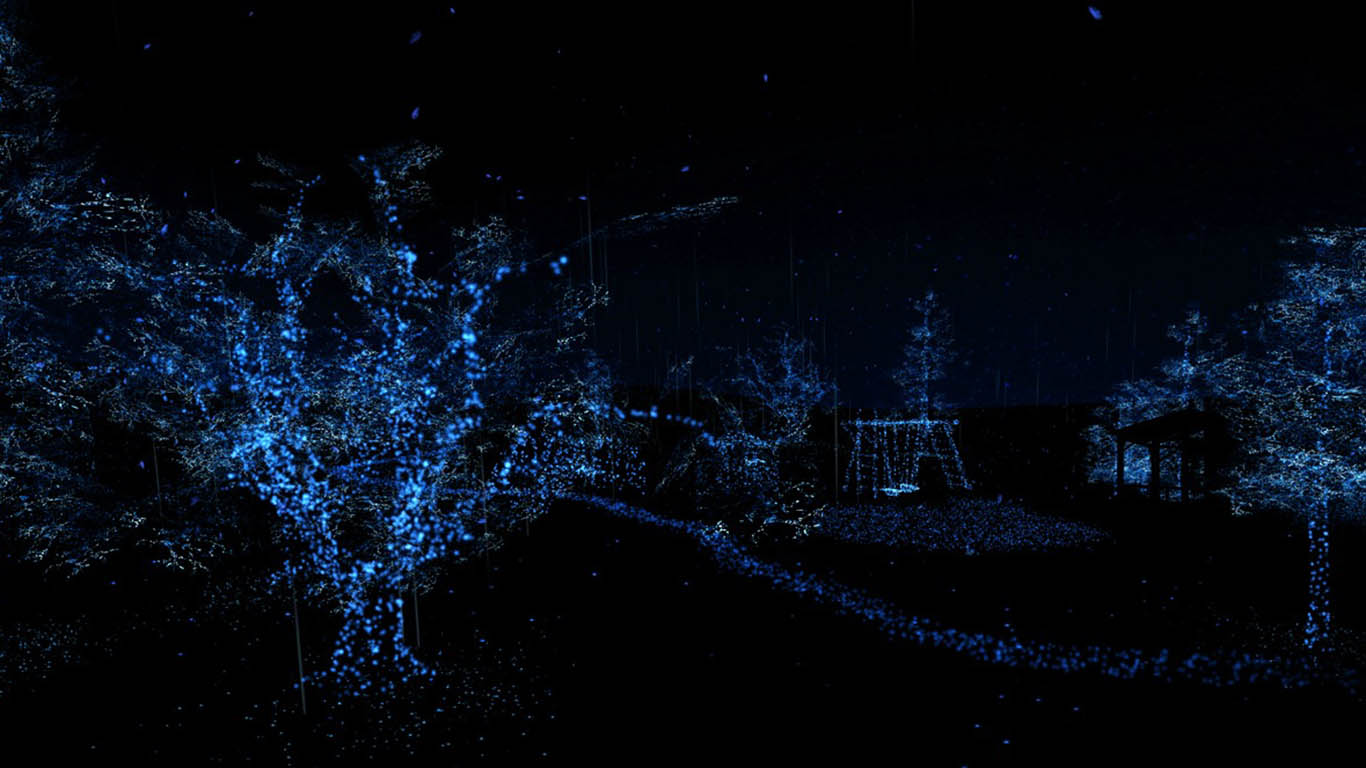 Notes On Blindness
Two films have been specially commissioned for LIFF - Platform; A Virtual Reality Tour takes viewers 170ft above where they're sat, to the roof garden of the Platform development next to the station, and Leeds: A City in Bloom will lets you discover the city like you've never seen it before, including a startling view from the town hall clock.
"Alternate reality experiences like VR are quickly becoming more accessible and 2016 is a watershed year for the technology behind them." says Chris Fell, director of LIFF. "We wanted to introduce virtual reality into our programming this year and our partnership with Bruntwood gave us a great opportunity to create a unique film experience that we could share with everyone in a specially-designed booth at Leeds Station."
"Film festivals are about celebrating their locations as well as cinema. We're delighted the Bruntwood Virtual Reality Booth and the Surround Vision film gives everyone a chance to enjoy a new experience of Leeds, a city in bloom indeed."
LIFF Bruntwood Virtual Reality Booth is located in the North Concourse of Leeds Station, Thursday 3 - Thursday 17 November, 8am - 8pm Monday – Friday, 9am - 8pm Saturday, and 10am - 6pm Sundays