AN EVENING WITH MARC ALMOND | Leeds Town Hall | Friday 8 July
Here's one that doesn't require a... hard-sell (sorry), it's Soft Cell's Marc Almond. One of pop music's most distinctive voices, Marc will be performing some of his most cherished songs of the twentieth century in an evening of fond nostalgia and lament. With accompaniment from Leeds College of Music's Contemporary Orchestra and Pop Choir, this is a one-time only concert not to be missed.
Leeds Town Hall,The Headrow, Leeds LS1 3AD - Info & Tickets
COCOON IN THE PARK | Temple Newsam Park | Saturday 9 July
The thinking-person's dance music festival, Cocoon in the Park returns to Temple Newsam this weekend for its seventh year. For one day and one night, one stage will host the biggest, most credible names in electronic dance music, including Sven Vath, The Martinez Brothers, Green Velvet and Eats Everything.
Templenewsam Road, Leeds, LS15 0AE - Info & Tickets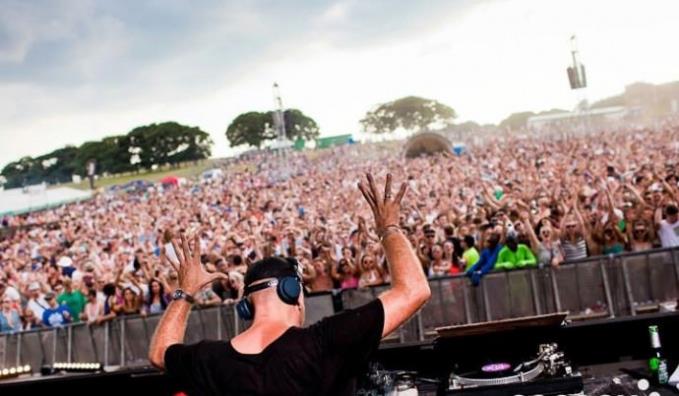 Cocoon In The Park
MARTHA ALBUM LAUNCH | Wharf Chambers | Friday 8 July
For fans of Los Campesinos! and The Thermals, Durham's Martha have been grinding up and down the country for the past few years earning themselves a reputation in the DIY scene for good reason. They'll be showcasing tracks from their new album Blisters in the Pit of My Heart in Wharf Chambers' charmingly un-acoustically treated gig room this Friday night.
23-25 Wharf Street, Leeds, LS2 7EQ - Info & Tickets
EUROPE'S STRONGEST MAN | Leeds First Direct Arena | Saturday 9 July
It might have been useful if these lads were knocking about last weekend when everybody was moving house, but I'm not going to argue with them. Strongman competitions have come a long way since the days of Bank Holiday broadcasts on the BBC, where bouncers would lob old tumble-driers over bales of hay. The main event attraction here is sure to be Hafþór Júlíus Björnsson (otherwise known as The Mountain from Game of Thrones), taking some time off from popping eyeballs like bubble-wrap, the Icelandic national will approach this tournament as training for the upcoming World's Strongest Man tournament.
Arena Way, Leeds, LS2 8BY - Info & Tickets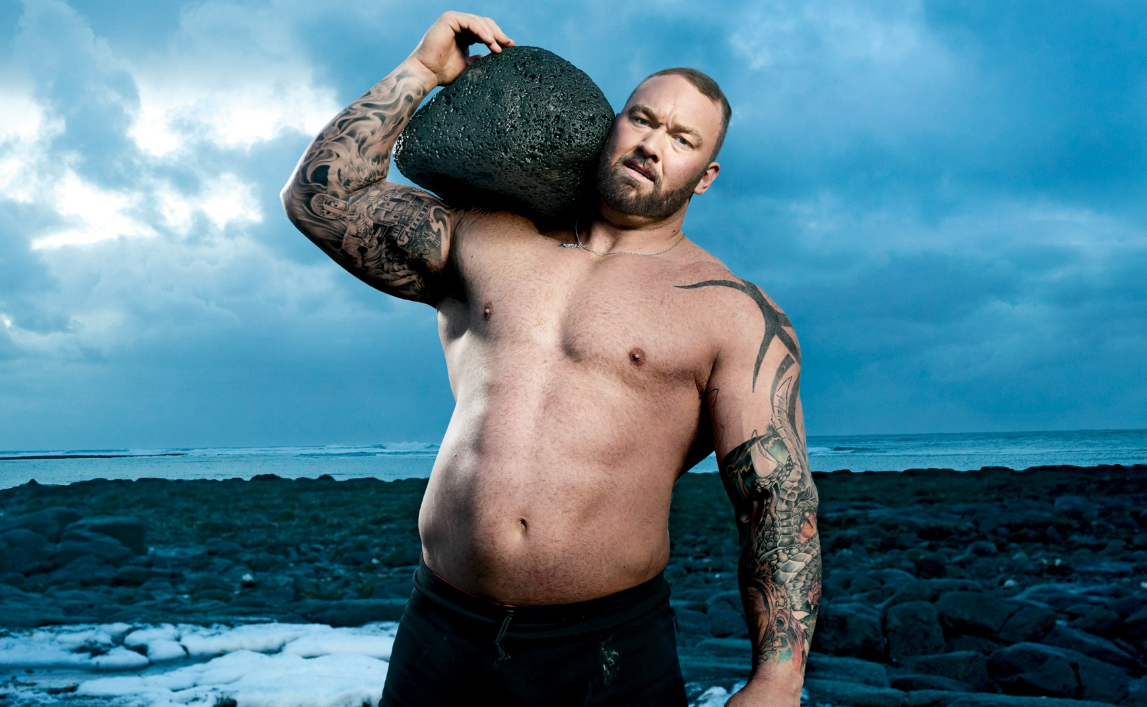 Hafþór Júlíus Björnsson
LET IT BE | Grand Theatre | Monday 11 - Saturday 16 July
One of the West End's most popular shows, seen by over two million people all over the world, Let It Be is a biographical retrospective following a little known band called The Beatles. Spend an evening taking a musical journey through the sixties and seventies with a showcase of over forty of their songs including Twist and Shout, She Loves You, A Hard Day's Night, Yesterday, Hey Jude, Come Together, and of course, Let It Be. No, me neither? I'm sure somebody must have heard of them though...
46 New Briggate, Leeds, LS1 6NZ - Info & Tickets
DENZEL CURRY | Nation of Shopkeepers | Sunday 17 July
90% of hip hop gigs in Leeds tend to fall into two categories: 'Legacy' acts who made poor financial choices in the 90s and now have to do a tour every other year to keep the bailiffs from the front door, and sub-Goldie Looking Chain level local comedians who think it's a rayt laff rapping about weed in't 'uddersfield accent. It's not every day we get a rapper in town who's recently been named an XXL Magazine Freshman - and yet, that's exactly what Nation of Shopkeepers are giving us, in the form of Florida cloud-rapper Denzel Curry.
29 Cookridge Street, Leeds, LS2 3AG - Info & Tickets
QUEENS OF SYRIA | West Yorkshire Playhouse | Monday 18 July
A brave and poignant production in which group of Syrian women - refugees now exiled in Jordan - explore the parallels between the ancient Greek tragedy and their native country's current civil war. Drawing on first-hand experiences of a country in turmoil and set against the backdrop of Refuge Productions' award-winning documentary of the same name, this is set to be a moving, eye-opening performance.
Playhouse Square, Quarry Hill, Leeds, LS2 7UP - Info & Tickets
CHINWAG WITH DREW MILLWARD | Outlaw Is Yacht Club | Thursday 21 July
If you don't know his name, you'll definitely know his work. Responsible for some of the most iconic illustration and graphic design of recent years, Drew has worked with the likes of Bundobust, Brudenell Social Club and Leeds International Beer Festival, and bands as diverse as Arctic Monkeys, Bon Iver, Flight of the Conchords and Sonic Youth. Hosted by psychotherapist Chris Madden, Chinwag invites an intimate audience to listen in to a conversation with Drew about work, life, and anything else that comes up. Proceeds from the event go to support MAP, which enables disadvantaged young people at risk of exclusion from mainstream education access to art and music courses.
38 New York Street, Leeds, LS2 7DY - Info & Tickets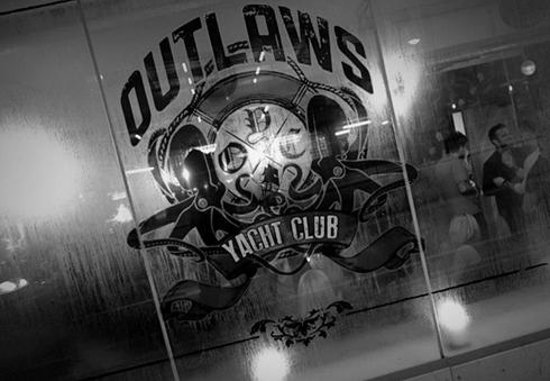 Outlaw Is Yacht Clubb
MILLENNIUM SQUARE SUMMER SERIES | Millennium Square | Friday 22, Saturday 23 (sold out) & Sunday 24 July
Two events in one here, as Millennium Square host another series of gigs across one balmy summer's weekend. Friday sees Wakey lads, The Cribs, play their biggest ever headline show, accompanied by The Thurston Moore Group, Pulled Apart By Horses, and a huge supporting slot from Leeds indie-noise-pop supergroup Menace Beach. Saturday and Sunday is a pure 90s nostalgia and Paul Weller bowlcut-fest, with Ocean Colour Scene headlining the bill to celebrate the twentieth anniversary of their album Mosely Shoals, with Brit-poppers Shed Seven and The Bluetones sharing the bill, with Brighton Beach DJs keeping crowds entertained between bands.
Millennium Square, Leeds, West Yorkshire, LS2 3AD
WILD BEASTS | Brudenell Social Club | Tuesday 26 and Wednesday 27 July
Mercury nominated indie band and honorary Leeds-locals Wild Beasts are releasing their fifth studio album Boy King in August 2016. As with each previous album, their sound has evolved and developed a sultry electro vibe as heard in the pulsating sub-bass on new track Get My Bang. They'll be previewing more new tracks as well as old favourites from the likes of Smother and Two Dancers during their two-night stand at Brudenell Social Club at the end of the month.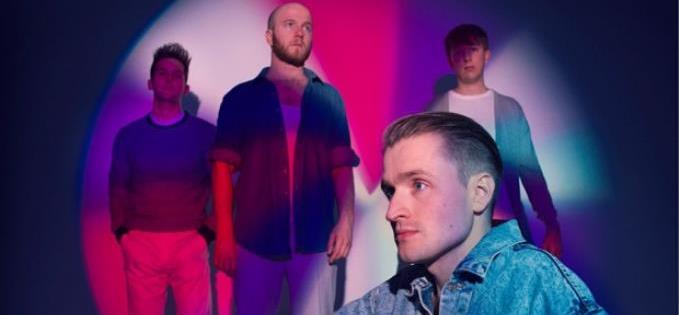 Wild Beasts