AS A SELF-CONFESSED nosy parker, North Korea - a secretive state with unusual regimes and workings hidden behind a hefty veil from the outside world fills me with intrigue. And it would appear that Leeds would agree with me.
Paul's 35mm compact and Instax Mini attracted unwanted attention from the military at the border
As a queue curled its way down the three stories of steps and onto North Street, attempting to squeeze themselves into the exhibition space of The Brunswick space, the launch of On the Run in North Korea confirmed that this state-controlled country has the ability to pique the curiosity of people across the globe,
"On the Run" exhibits photographs taken in North Korea by three Yorkshire photographers with contrasting perspectives on the experience of travelling, photographing, and even running a half-marathon in a country a million miles away from their lives in God's own county.
With space at a premium, enjoying all the images on the night was a task, and after viewing a few pieces uncomfortably close or peering over heads to try to gain a glimpse, I admitted defeat, deciding to get a better look the next day.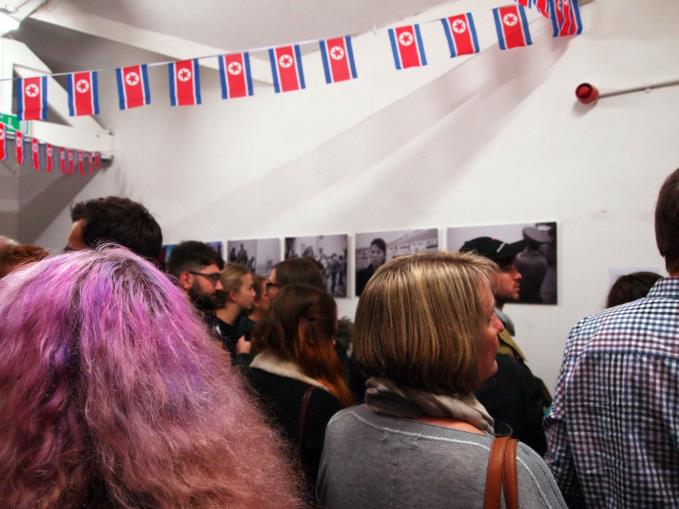 On The Run in North Korea Opening Night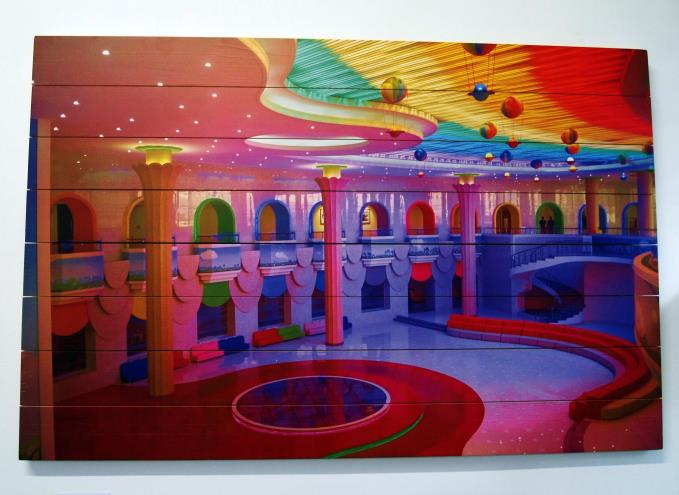 On The Run in North Korea - Psychedelic School
Returning a few days later, and with the luxury of the room to myself, the images ranging from the mundane, unusual, and downright weird suitably satisfied my cultural curiosity. Luke O'Connor, Paul Mckay and Kate Clark's images capture subjects ranging from officers, football matches, psychedelic school buildings, cityscapes, and day to day life.
As you might expect, the photographers weren't given free reign when taking snaps. Paul's LC-A+ 35mm compact and Instax Mini attracted unwanted attention from the military at the border, as officers seemed upset at being able to not review images. Kate also felt the pressure of officers, with the "Delete Image" function on her Digital SLR used more often than she would have liked, in order to keep authorities happy.
But even with the heavy hand of censorship looming over them, the images they managed to bring back to Yorkshire paint a colourful picture of life in North Korea and offers a small (rose-tinted by censorship) window into what life is like in a cut off country.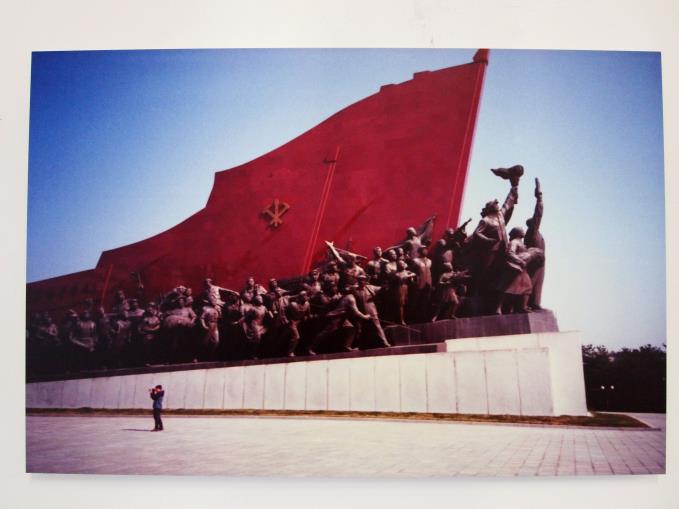 In addition to the exhibition, Koryo Collective and the Brunswick have joined forces to serve up a dinner party on Saturday 22 October. In true North Korean style you'll have no choice over the food (besides the choice of vegetarian or not), no choice over the music, and very limited choice over what beverage you have to wash it down with. During the dinner, all three photographers speak about their experiences and answer any questions you may still have.
If you're not quite ready to take the plunge into a dictatorial dinner party - let alone the actual country - then the exhibition will give you plenty of food for thought, as well as a window on North Korea from a safe distance, from the top floor of The Brunswick until Sunday 30 October. Louise Fletcher
The Brunswick, 82 North Street, LS2 7PN