FOR SOME, Christmas doesn't begin until the last firework has exploded and the embers have died down. Buying an advent calendar wouldn't even register until the satisfying crunch of toffee apples is but a distant memory. However, for some in the city, the festive season has been on their radar since the beginning of the year.
the installations will add that extra bit of pizazz throughout December - boldly informing the rest of the country just how special Leeds really is.
After tackling grime through the team of city rangers and offering a helping hand by dispatching the Welcome People (they're the people you see around town wearing bowler hats and giving people suggestions on where to go and what to see), Leeds BID now has Christmas set in their sights.
Launching in 2015, Leeds Business Improvement District (BID) is an organisation which aims to raise standards and awareness, and add value for the benefit of all businesses within the LS1 and LS2 postcodes.
As Martin from Leeds BID simply put it in his introduction; "You and I, everybody will go into a shop and do that thing we do at - or you might do it online - but all of you will do something Christmasy at Christmas. People will naturally shop, that's taken care of"
Knowing that the retail side of the festive season is all wrapped up and dealt with, Leeds BID has instead worked with organisations across the city throughout the year, hatching a plan to make Christmas in Leeds about more than just splashing the cash.
Aiming to make even the biggest scrooge manage a little cheer, their vision is to be as inclusive as possible, utilising areas which have felt a little dejected in previous years and making sure all ages have something to look forward to. So how do they plan to achieve this?
Well, by appreciating the plethora of talent right here on our doorstep. The team has linked up with local artists to add value and do something new, and it certainly sounds as if Christmas will look a little bit different this year.
From an interactive piece from David Shearing - creator of last year's Weather Cafe installation on Headrow - through to intricate lanterns and light displays in West Park, and even the promise of a yeti at Santa's post office in the Merrion Centre; it's clear we will be getting much more than the bog standard candy cane-shaped lights.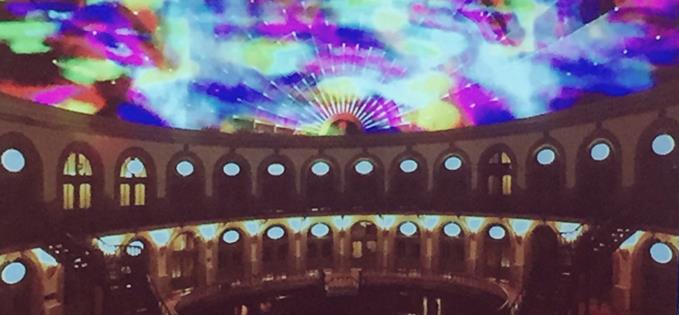 Artist's Impression of Corn Exchange's Northern Lights
Some of the most impressive installations will be found at the Corn Exchange and the train station. Corn Exchange's impressive domed roof will become bathed in the Northern Lights, and will cascade out down the front of its iconic facade, starting on Thursday 24 November.
However, not all plans are quite so technical, as the switch on of the Trinity Churches lights last week proved, sometimes brightening up the city is as easy as throwing up a blanket of fairy lights and letting a building sparkle. "Sometimes it's as simple as putting some nice lights on an already impressive structure, and bringing some attention to it" says Martin.
Just a stone's throw away, from Thursday 10 November, an 8-meter long spirit will "fly" above commuters inside Leeds Station's north concourse, with an optical illusion making it look as though wings are moving to keep the spirit hovering in place.
"I think it's probably a sight that will offer up heavy social media photo opportunity over the Christmas period," explains Martin.
"The people at the station have really supported this, an it's going to be there for quite a few months. It's going up as part of Christmas but it will remain, and if this doesn't make people go into the train station to have a look at it, I would be really surprised."
It's these unique and unusual pieces which we are informed provide the perfect Instagram photo opportunities. At first taken a little a back buy these social buzz words coming from a rather corporate mouth, it's clear that Leeds BID know the importance of appealing to the social savvy.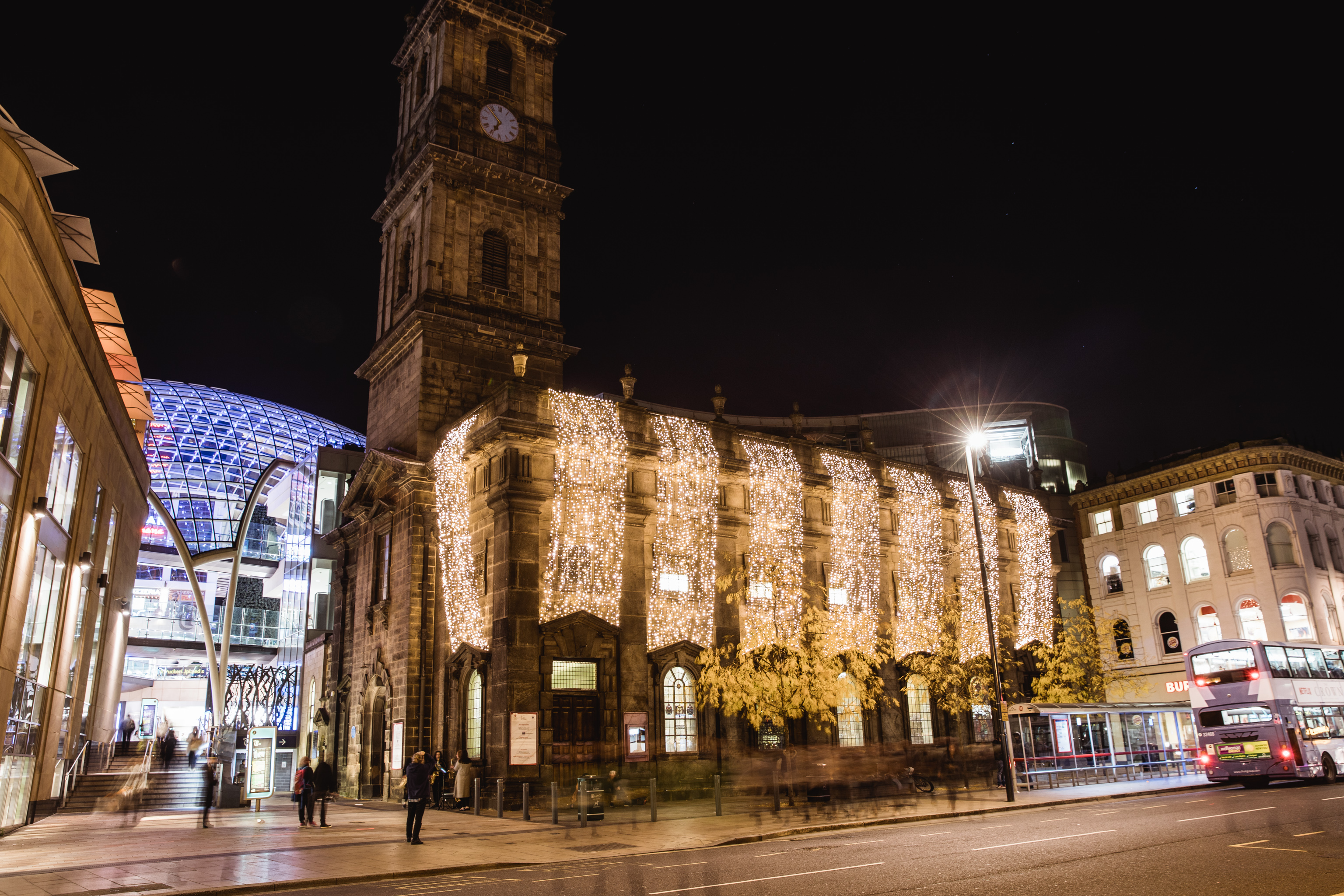 Holy Trinity
Realising we're a generation which can't cope without our phones in our hands and an Instagram-worthy photo op, Christmas just got digital; offering up unique Snapchat filters, digital trail maps and social competitions galore.
The hope is that the installations will add that extra bit of pizazz throughout December, helping to lead the public around the city, visiting new areas, reconnecting with forgotten haunts, and boldly informing the rest of the country just how special Leeds really is.
Louise Fletcher
Main image: work by Alison Smith, photo by Tom Joy. Holy Trinity photo by Tom Joy.