"Invest money on your bed and your shoes" goes the old saying. "If you're not in one, you're in the other".
Seafood used for nigiri, maki, and sashimi is straight-up, nowhere to hide food
Good shout. If I had a pair of shoes for every time I've used that mantra to justify purchasing a- Oh wait I do! I'd like to suggest an addendum, though: "Invest money in your bed and your shoes - if you're not in one you're in the other...but also don't skimp when it comes to any food you're planning on eating raw". Catchy, I know.
Heat has a wonderful transformative effect on food; searing and melting and baking and crispening and tenderising. Even a Shoe Zone loafer could pass off as burnt ends from prize-winning Limousin cattle once it's spent twelve hours in a smouldering chamber of hickory chips.
Seafood used for nigiri, maki and sashimi isn't given the luxury of being spruced by heat or pickling or preserving, it's straight-up, nowhere to hide food. That's why the other old adage is true (I'm full of em today, I know): cheap sushi isn't good, and good sushi isn't cheap.
HanaMatsuri is not cheap. It's not the most expensive sushi money can buy, but it is "reassuringly expensive". Two of us ate a substantial-but-not-exhausting dinner and managed to rack up a bill close to £100, even while ordering drinks with a restraint rarely exercised with alcohol in mid-December. One Sake and one Umeshu to share, purely for research.
You don't need to analyse the balance sheets to see where that money is going. There are three members of staff for a maximum of eight diners at any one time: one server working between two tiny, interconnected dining rooms with a bar situated in front of a kitchen, each with its own chef.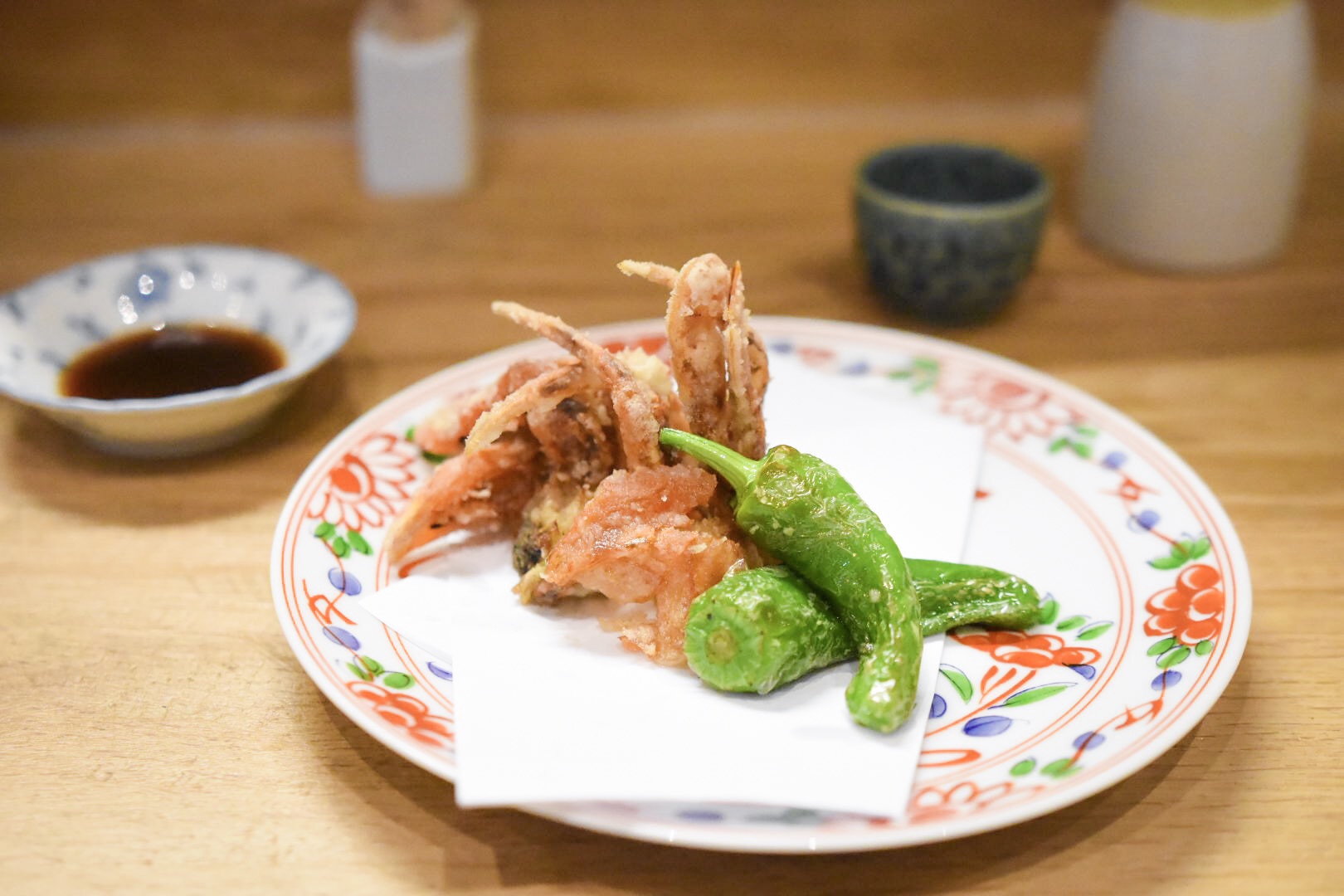 Soft Shell Crab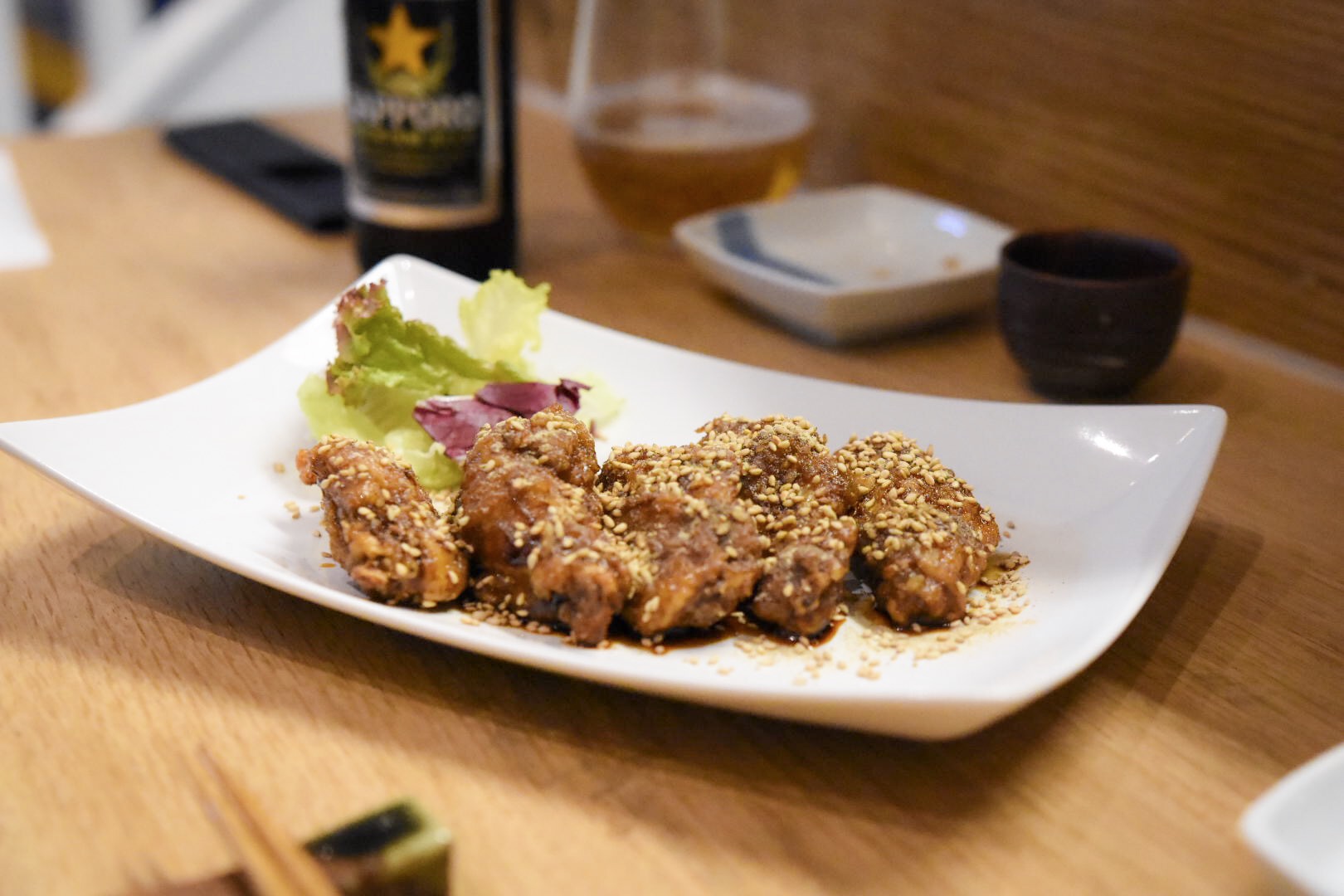 HanaMatsuri Wings
In the back, a chef prepares starters, salads, and side dishes: soft shell crab karaage (£9.50) with its greaseless batter forming a brittle frost around spindles of legs and claws; chicken wings (£4.50) are some of the best I remember eating, their crunchy-yet-soft coating yielding like the most satisfying bite into the fat on a pork scratching, and pillows of fried tofu (£3.80), smothered with a sweet miso paste and charred with a blow-torch in front of our very eyes, resulting in a silky, toasted marshmallow with big umami clout. It's worth coming for this section of the menu alone.
In the street-facing 'dining room' sushi and sashimi is prepared, with a blade gliding through great sides of salmon, blue-fin tuna and yellowtail with the same lightness of touch you'd use to brush a stray eyelash off somebody's cheek.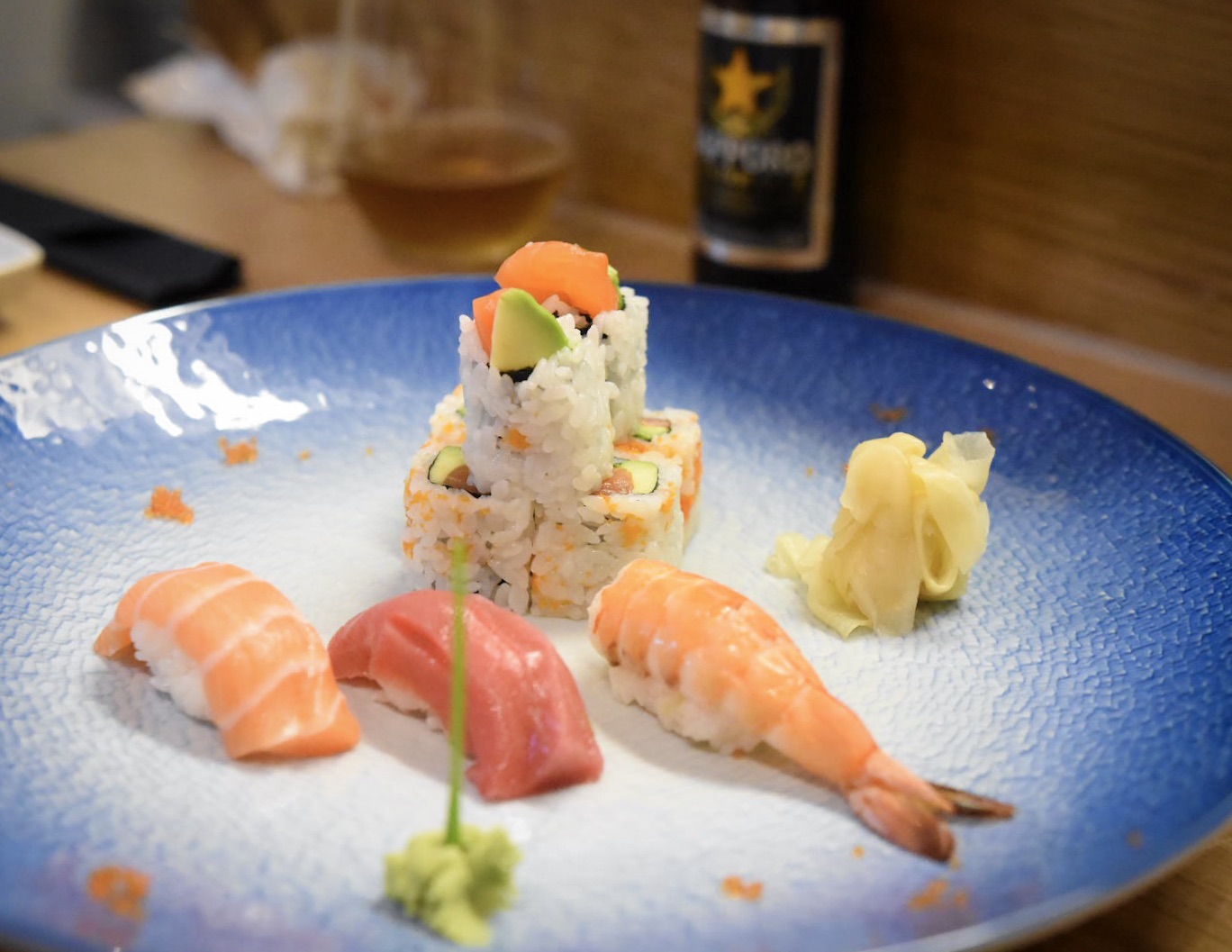 "Plum" Sushi Set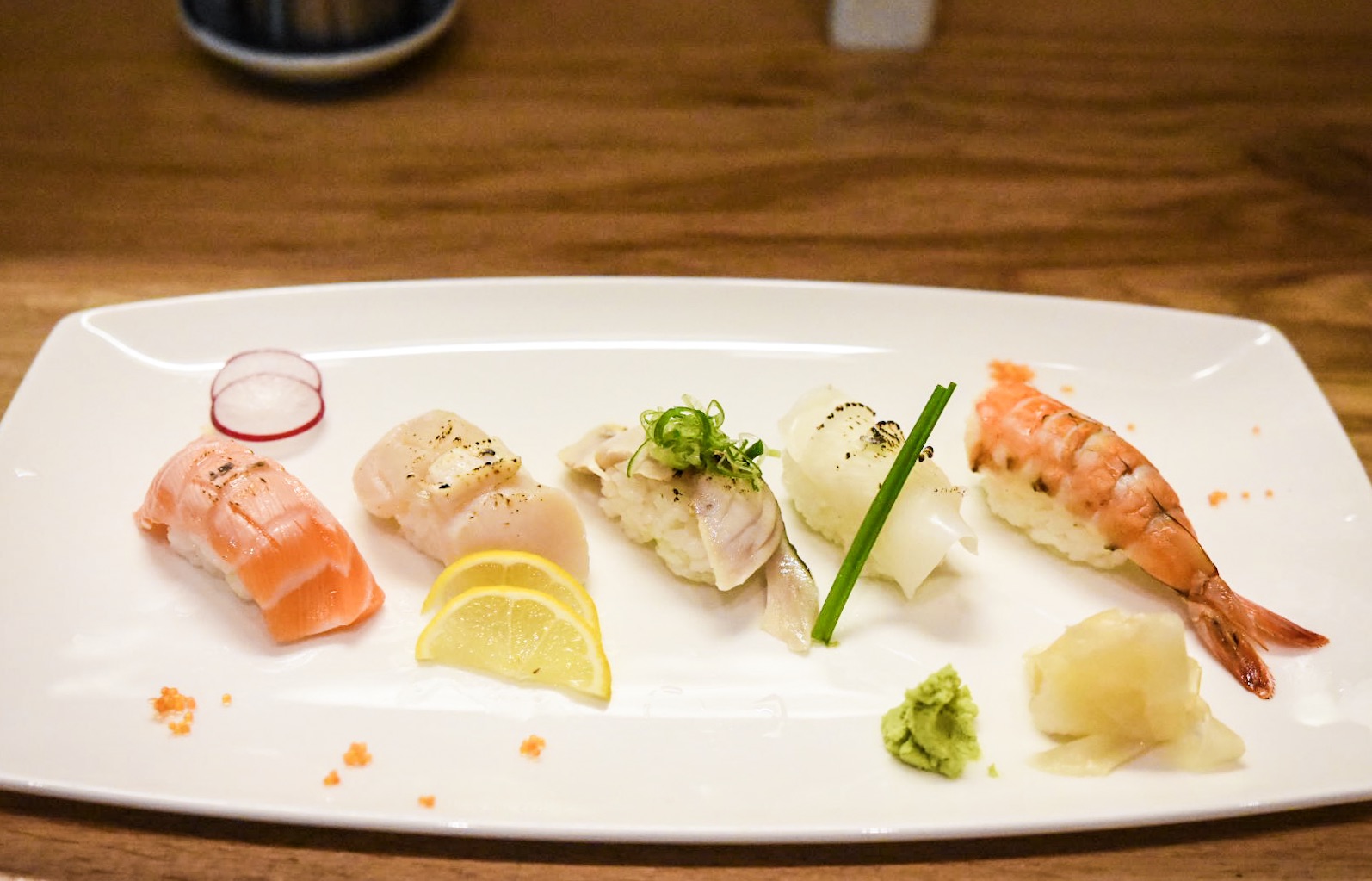 "Aburi" Sushi Set
Each piece of sushi is made to order, either by the piece or by the set. Our chosen sets of 'Plum' (£11.90) and 'Aburi' (£14.90) bring eight pieces of nigiri and one I/O (inside-out) roll.
I'll admit, I lied before when I said sushi gives food nowhere to hide. Because it can of course be hidden behind mounds of rice, as is the case with I/O rolls where swatches of rice coddle negligible amounts of salmon and - ick - avocado.
No such effort is made to disguise the seafood in the nigiri, though. Stout plinths of room-temperature rice, clinging together as one but still very much separate, present pearly, candy-stripe salmon, milky squid with a touch of caramelisation, and prawns as fat as trawler fisherman's thumbs. Vinegared mackerel suggests that the rice is a little under-vinegared in the other pieces, but there's a linger of wasabi, enough to make its presence known, not enough to recreate the sensation of jumping into a swimming pool without holding your nose. It's a delicate balance.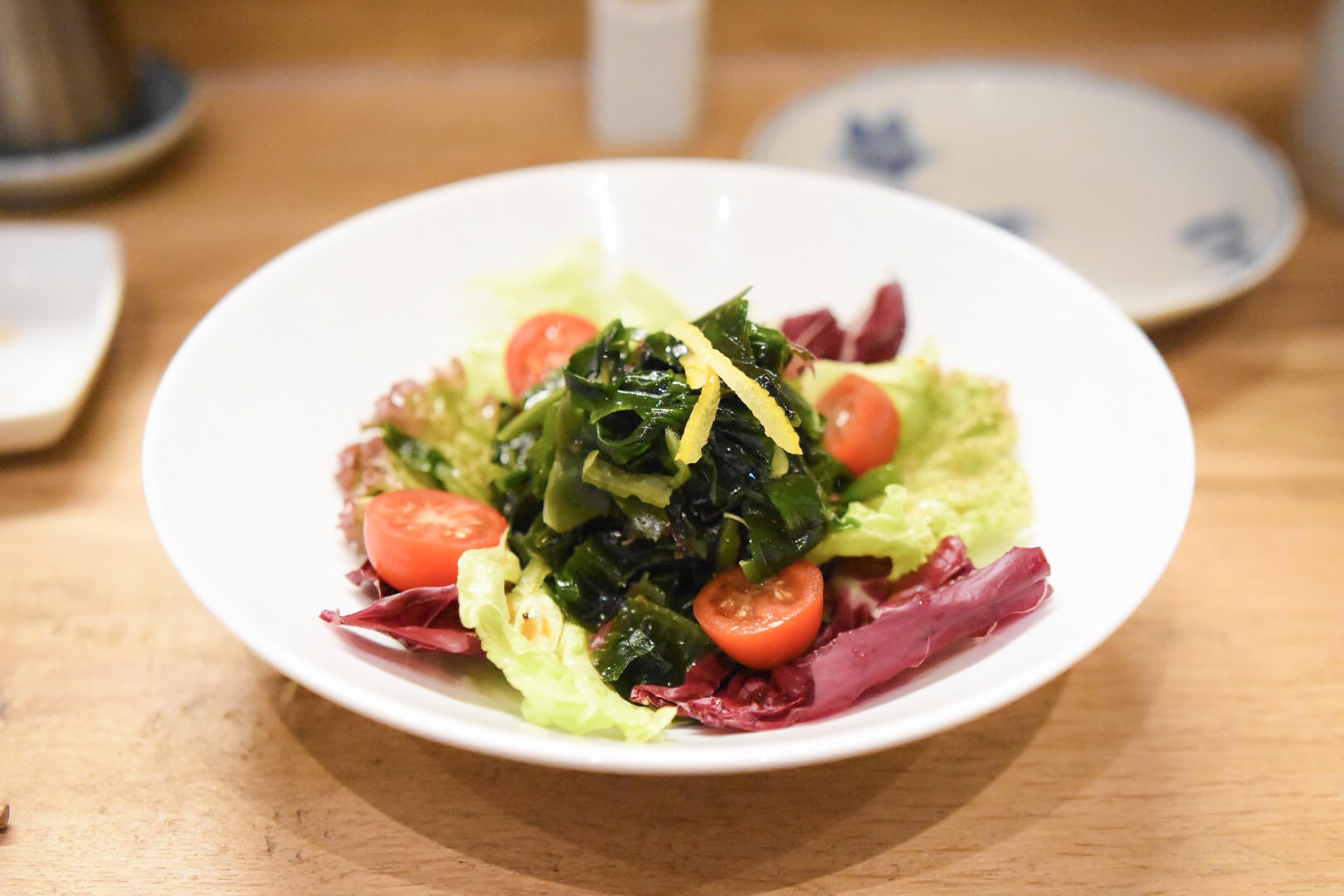 Seaweed Salad with Ponzu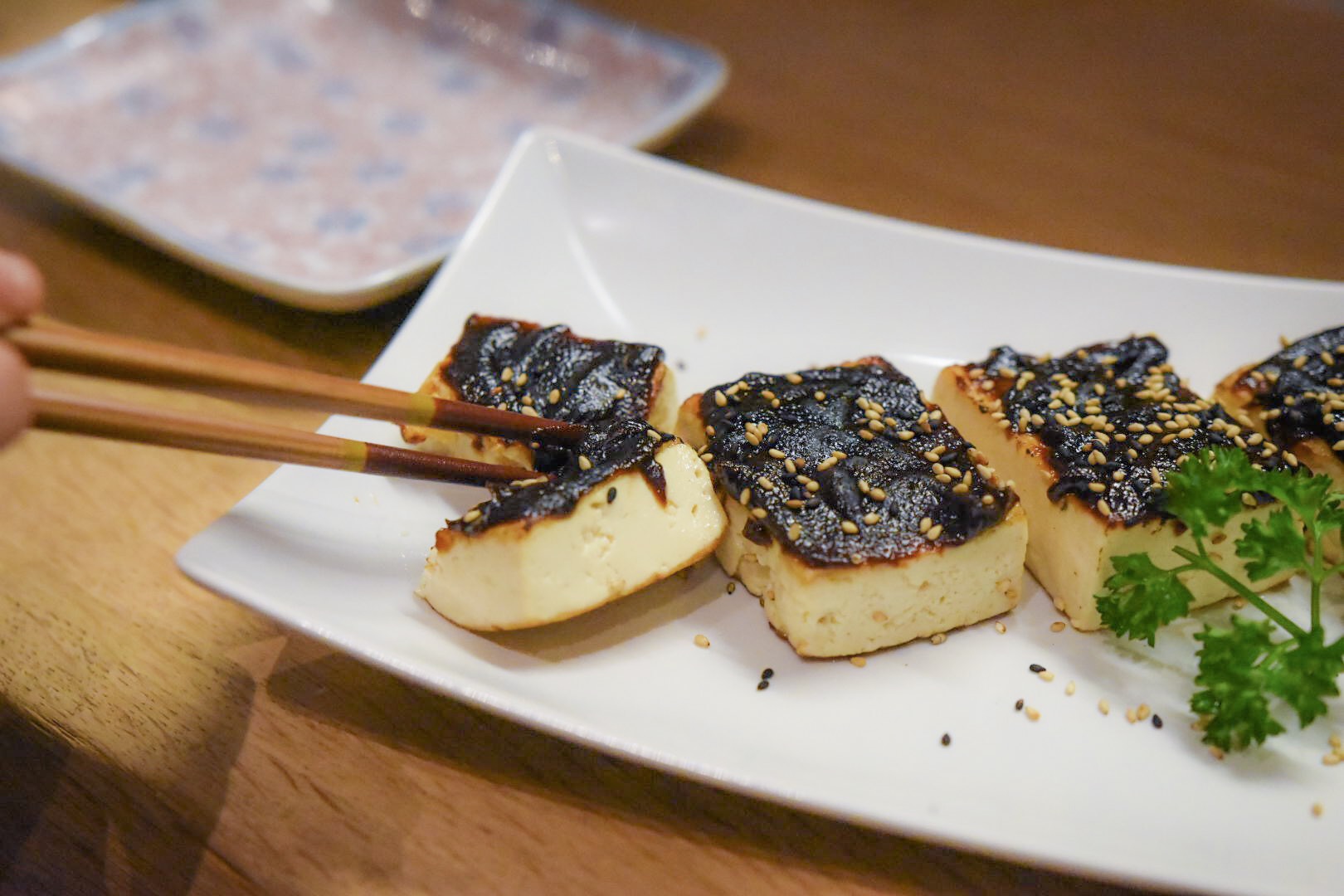 Tofu with Sweet Miso
You really do get what you pay for. £7.90 for a seaweed salad might leave a bitter taste in your mouth, but that bitterness is actually from the fresh yuzu, the screwface-inducing Japanese citrus fruit (you can get bottles of its juice from world food aisles in middle-class suburbs all over Leeds). Using the bottled stuff here might knock a couple of quid off the price of the dish, but once you start cutting corners, you start to lose what HanaMatsuri is about.
The whole menu is a clarification that some things - other than your shoes and bed - are worth splashing out on. A meal here is well worth the investment.
HanaMatsuri, 580 Meanwood Road, LS6 4AZ
Total 16/20
Food 7.5/10 - Soft Shell Crab 8.5, Wings 9, Seaweed & Ponzu Salad 7, Tofu 7, "Plum" set 6, "Aburi" set 8
Service 5/5
Atmosphere 3.5/5 - A contagious feeling of calm and ceremony, whether you sit in the front or back room is up to chance though.
PLEASE NOTE: All scored reviews are unannounced, impartial, paid for by Confidential and completely independent of any commercial relationship. Venues are rated against the best examples of their type: 1-5: saw your leg off and eat it, 6-9: Netflix and chill, 10-11: only if you're passing, 12-13: good, 14-15: very good, 16-17: excellent, 18-19: pure class, 20: cooked by God's own personal chef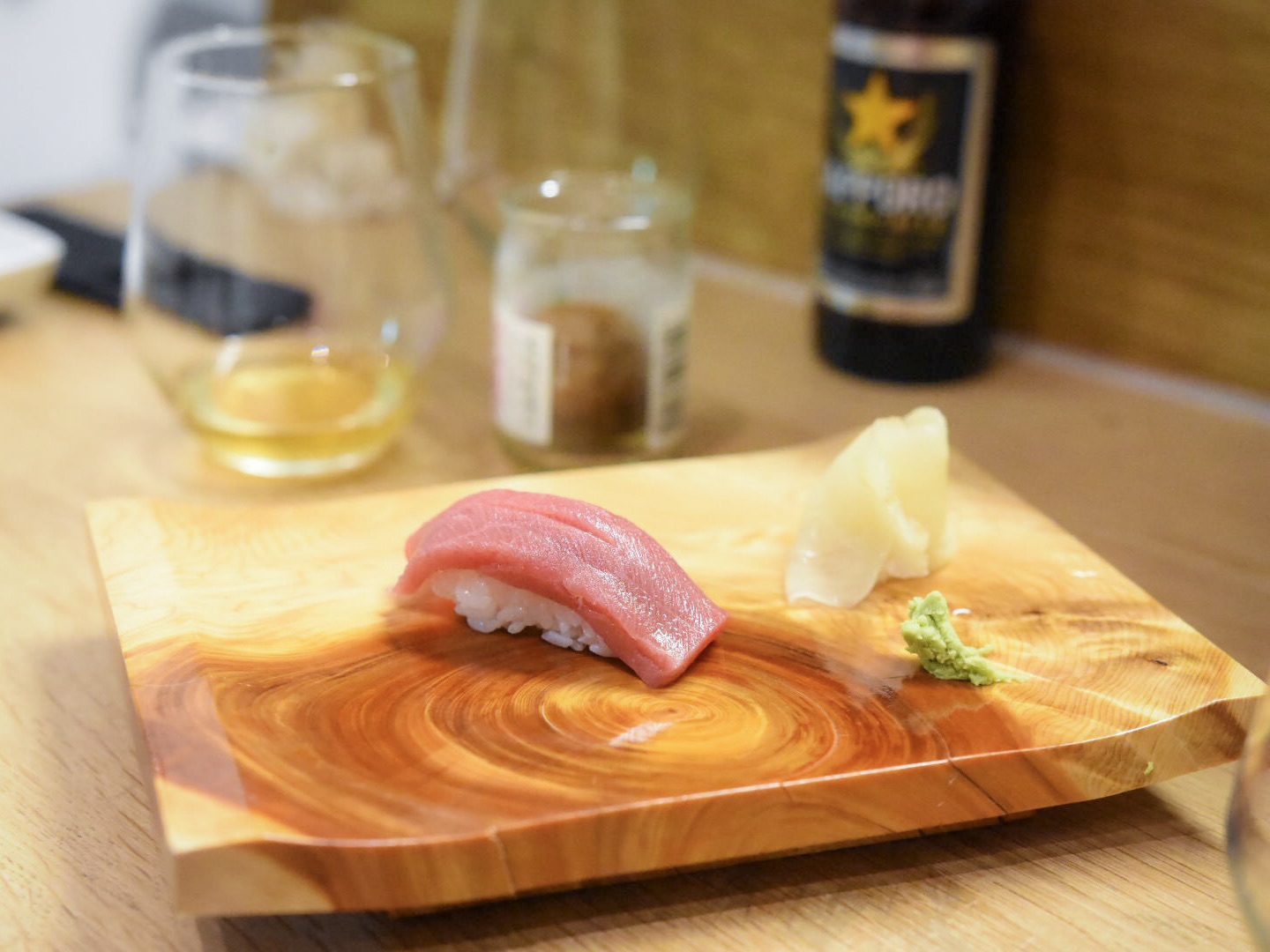 Tuna Nigiri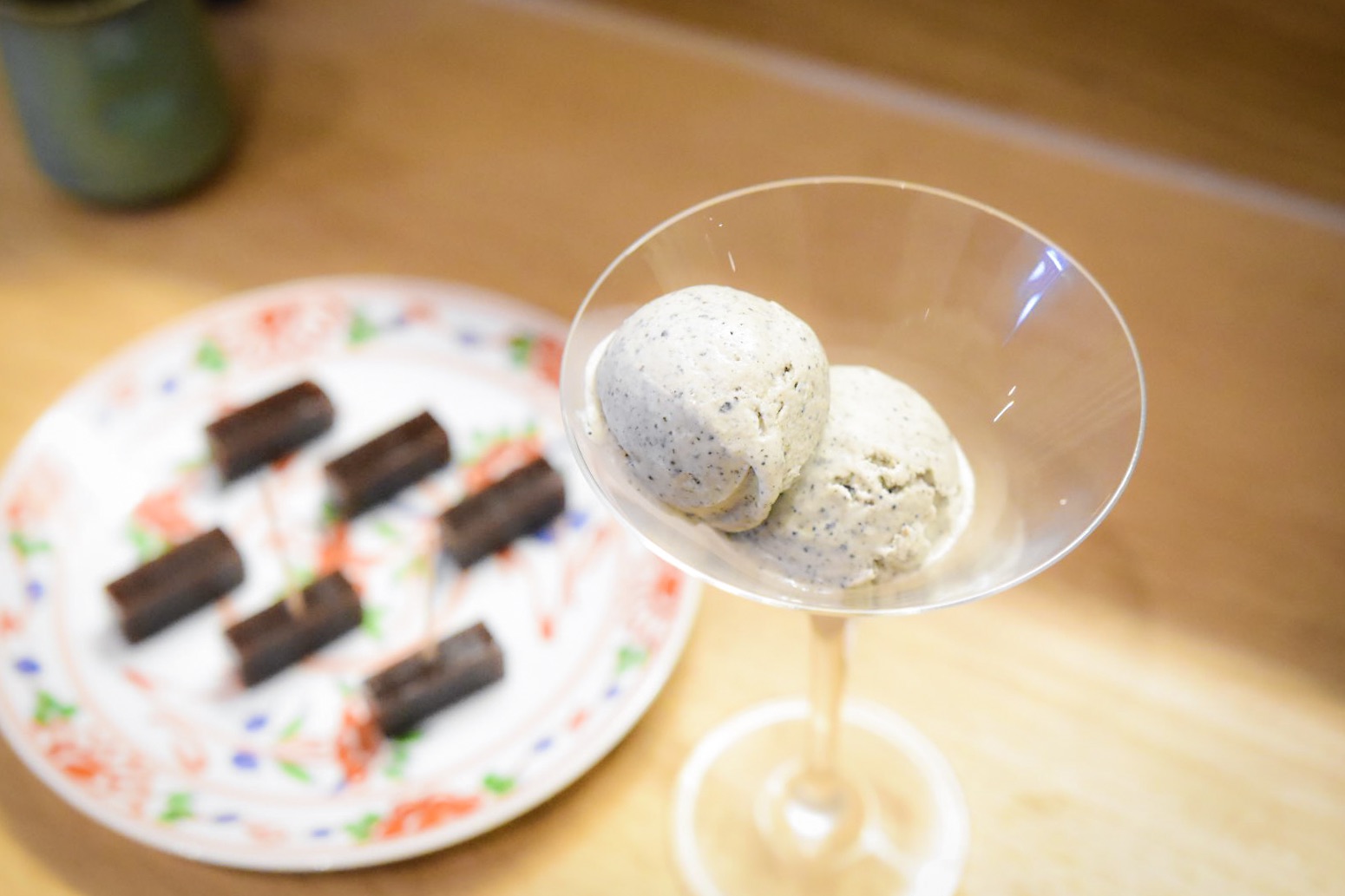 Homemade Black Sesame Ice Cream