We're just over halfway through the Beacons Metro festivities and boy, it's been one hell of a ride.
Dinosaur Jr kicked it all off, storming the stage at Stylus and as expected, provided the anthems for a sonic, ear-splitting evening.
We slowed it down on Friday, kicking back with the dreamy Jamie Isaac and uber cool Babeheaven; a strong set list pulled off effortlessly by lead singer Nancy cementing the band's rising star status. Headliner The Invisible's back catalogue of smooth jams completed the truly special show.
Still on our To Do list is the mystical Tinariwen, a band considered "out there" even by Beacons standards. The expressive Tourareg guitar poets will be captivating the Belgrave audience with their percussive, spellbinding stage-presence this Friday 4 November.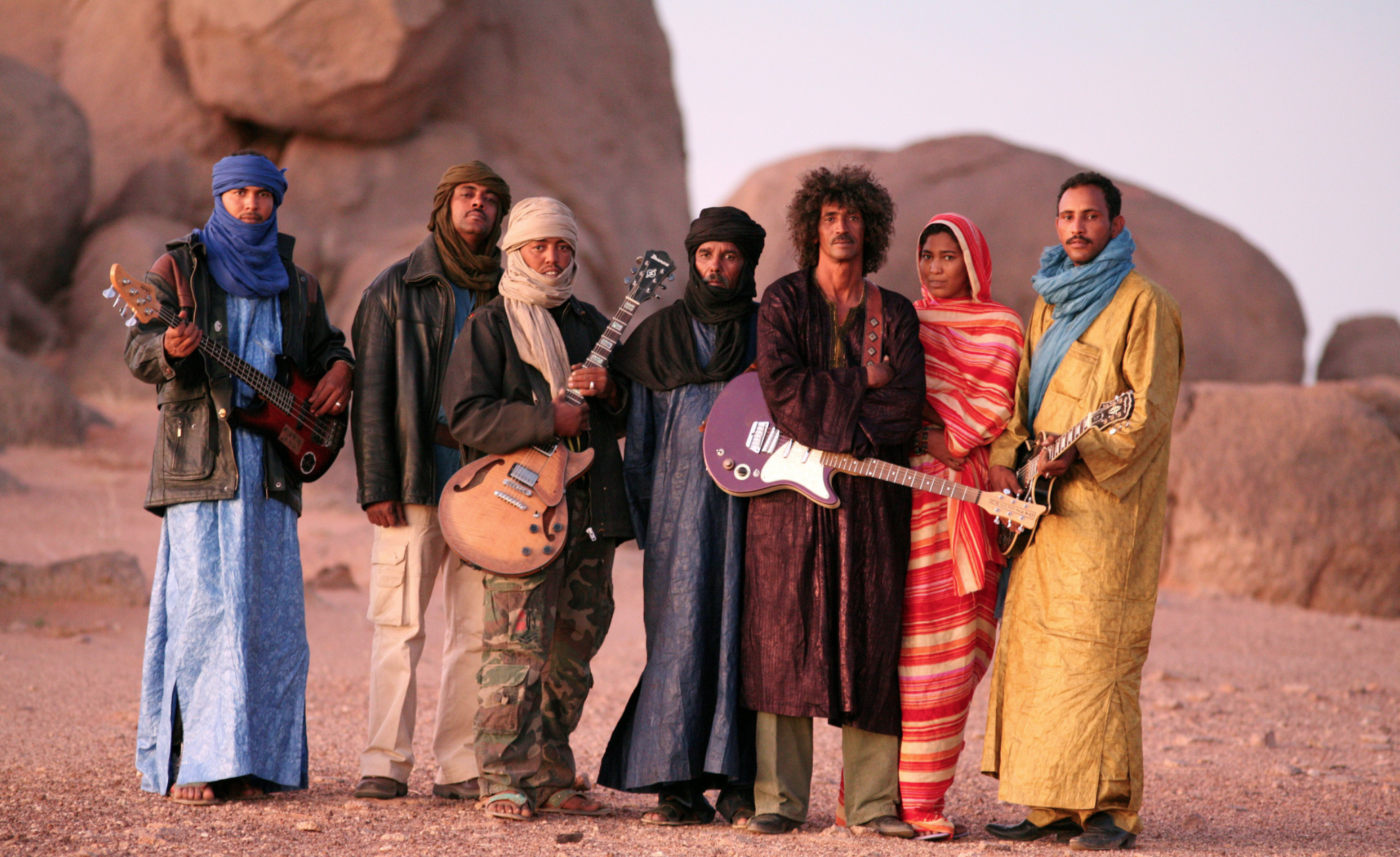 Tinariwen
Last up on the bill are the indie-rock kings, Local Natives. Returning for their second time on Beacons turf, this one promises to be a journey showing off their signature sound and how they've grown as a band.
For anyone who was lucky enough to see them at Beacons Festival 2013, you'll know how lead singer Taylor Rice's angelic, harmonious tones are guaranteed to get all up in your feels. Their newest album, Sunlit Youth, takes an electro-pop turn while showcasing what the band does best; offering up the finest indie-rock.
Bask in their (metaphorical) Cali sunshine and reminisce on the past week of magical musical festivities while you reflect on the laidback lyrics of debut single "Dark Days" - a perfect way to round up a truly special festival, this show will be "finally what you came for, finally what you hoped you'd find"
Sian Parmar