THE FIRST supermarket in the country that lets 'customers' pay whatever they want or can has opened in Pudsey.
We're not a soup kitchen or a food bank, we'll feed anybody who comes through our doors
Only the second of its kind in the world, The Warehouse is stocked entirely with waste food from supermarkets, restaurants and catering companies deemed past its sell-by date, and intercepted before going to the landfill.
The Real Junk Food Project is the familiar name behind the new venture - they've been using this perfectly edible food to stock their cafes, restaurants and pop-ups since 2013 when they opened Armley Junk-tion, their first cafe.
The aim of the Real Junk Food Project is to raise awareness and ultimately put an end to food waste.
While it happens to have come at a time when reliance on food banks - such as those operated by the Trussell Trust - is an outrageous and unjust reality for thousands of Leeds families, founder Adam Smith insists that TRJFP isn't just to feed people who are otherwise unable to afford to feed themselves.
"We're not a soup kitchen or a food bank, we'll feed anybody who comes through our doors" he told Confidential's Thom Archer earlier this year. "We just want to stop food waste by changing people's attitudes and changing legislation to stop supermarkets overproducing and wasting produce. I don't want us to have to exist"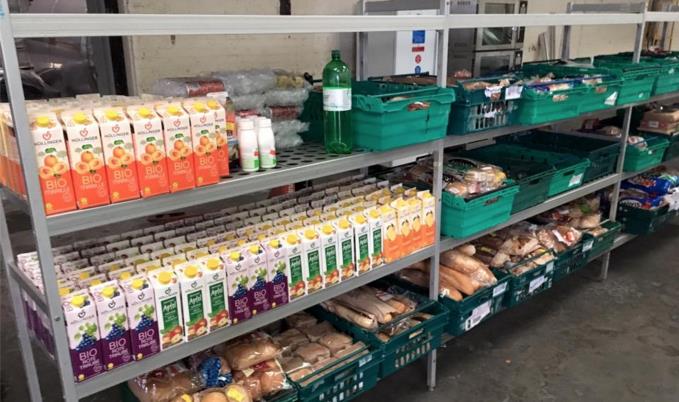 The food is perfectly edible, despite supermarkets deeming it "unsellable"
Proving that their existence is still very much needed at the moment, hundreds pay-as-you-feel cafes affiliated with The Real Junk Food Project have popped up all over the country in the past few years. The scheme has also gone international - proving that food waste and food poverty is a worldwide endemic.
The organisation now plans on opening a "supermarket" in every town and city that has a cafe.
"We're about to start in Sheffield and Bradford," says Smith. "Every city will now obtain central storage and run a 'people's supermarket' as well as Fuel for School."
Fuel for School is another TRJFP-affiliated project, which supplies intercepted fresh produce to the areas schools, where it feeds schoolchildren.
In 2015, there were 92 breakfast clubs in Leeds schools alone, feeding up to 6,000 hungry children each day. Since Fuel for Schools began, the food - which supermarkets would otherwise leave to rot in a landfill - is now being eaten by up to 12,000 children a week.
Back in the cafes and The Warehouse, the concept is very much 'pay as you feel', rather than 'pay what you feel'. People who use the services are encouraged to contribute whatever time, skills and expertise they can towards sustaining the service, rather than financial remuneration.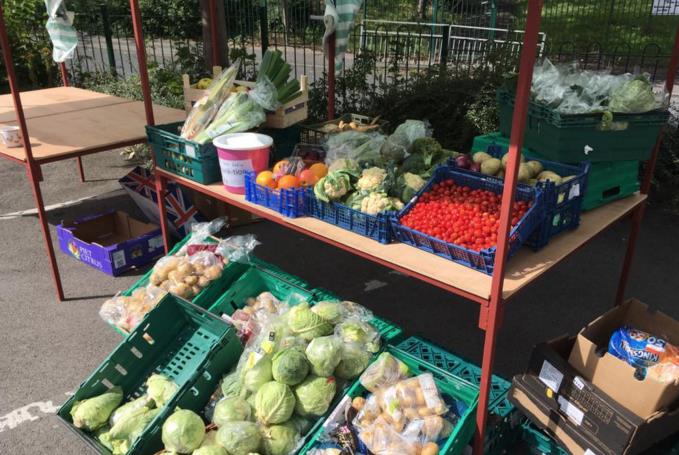 Fresh food is intercepted from supermarkets daily
Much to Adam's dismay, there is plenty of stock to keep The Real Junk Food in operation for now - what they need is infrastructure. "We need volunteers" says Adam - the tonnes of food intercepted needs to be distributed from supermarkets to the new warehouses, weighed, redistributed to cafes, cooked, and served.
Recent studies show that annual food waste in the UK amounts to as much as 12million tonnes, 75% of which is considered avoidable. Supermarkets have recently made a pledge to cut down on the amount of food they waste by 2025 - The Real Junk Food Project is doing it right now, in your neighbourhood.

"The Warehouse", Grangefield Industrial Estate, Richardshaw Road, Pudsey LS28 6LG