SINCE we relaunched Leeds Confidential back in July, we've reviewed no less than 21 restaurants. Not bad going we think you'll agree. We've had some mind-bending culinary experiences and a few utter shockers to boot.
So, to round up the year, we've compiled the full list of all restaurants, cafes, pop-ups, pubs, bistros and bars we've reviewed in order from highest scoring to lowest...
Horto
18.5/20 "At last, we've got a fine dining restaurant that isn't afraid to have a bit of fun with the format as well as with the food." Full review.
The Reliance
17/20 "They're not cooking for status, recognition or glory, they're just cooking great food" Full review.
Zucco
17/20 "Forget the new breed, these are still the best small plates in the city" Full review.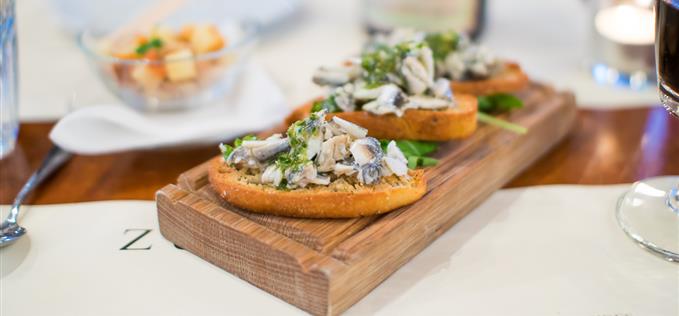 Zucco
HanaMatsuri
16/20 "Confirmation that cheap sushi isn't good, and good sushi isn't cheap." Full review.
The Swine That Dines
16/20 "Joining the long list of incongruous names is The Swine That Dines, a restaurant that cooks the best, most interesting, and adventurous vegetarian food in Leeds" Full review.
Crafthouse
15.5/20 "Crafthouse? It sounds like it ought to be weaving artisan sourdough or being stupidly lavish with hops in a faux-rustic barn" Full review.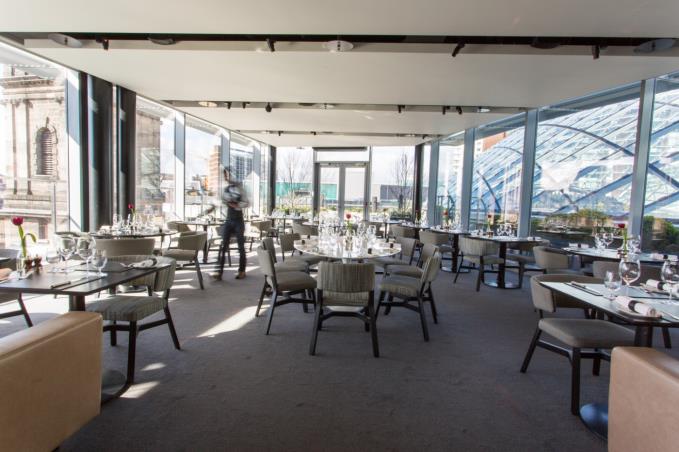 Crafthouse
Tharavadu
15/20 "We had the hubris to turn up and expect a table to be available, and ended up waiting an hour. For a table for two. On a Tuesday night. Obviously they're doing something right." Full review.
Art's Cafe
15/20 "You don't last 22 years in the game by being unpopular, or by not being good at what you do. Bloody hell they're good at what they do" Full review.
Norse at Baltzersens
15/20 "This Nordic-inspired finer diner has a new chef with equal ambition" Full review.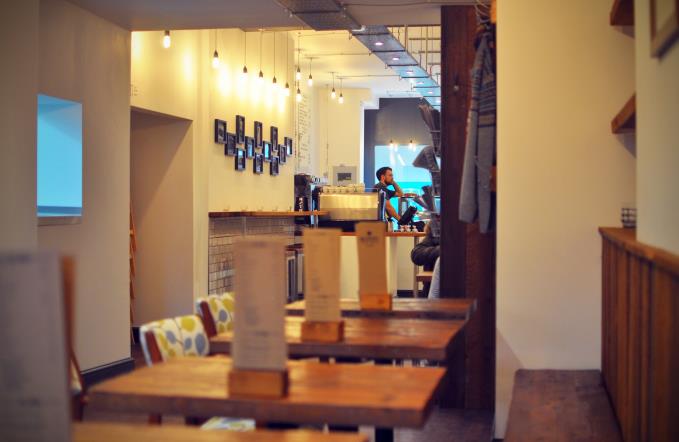 Norse
Maureen's
15/20 "The flavours are bang on, and the meat itself is juicier than a six-pack of Lilt" Full review.
Ox Club
14.5/20 "The only thing Headrow House is missing is a few bedrooms" Full review.
Ricci's Tapas & Cicchetti
14.5/20 "The name "Tapas and Cicchetti" gives you a clue that our Ricci is an indecisive chap, but that's just the beginning - the vegetarian section alone touches down on North African, Indian, and Japanese territory with dishes like shakshuka, dhal, and honey miso-roasted aubergine" Full review.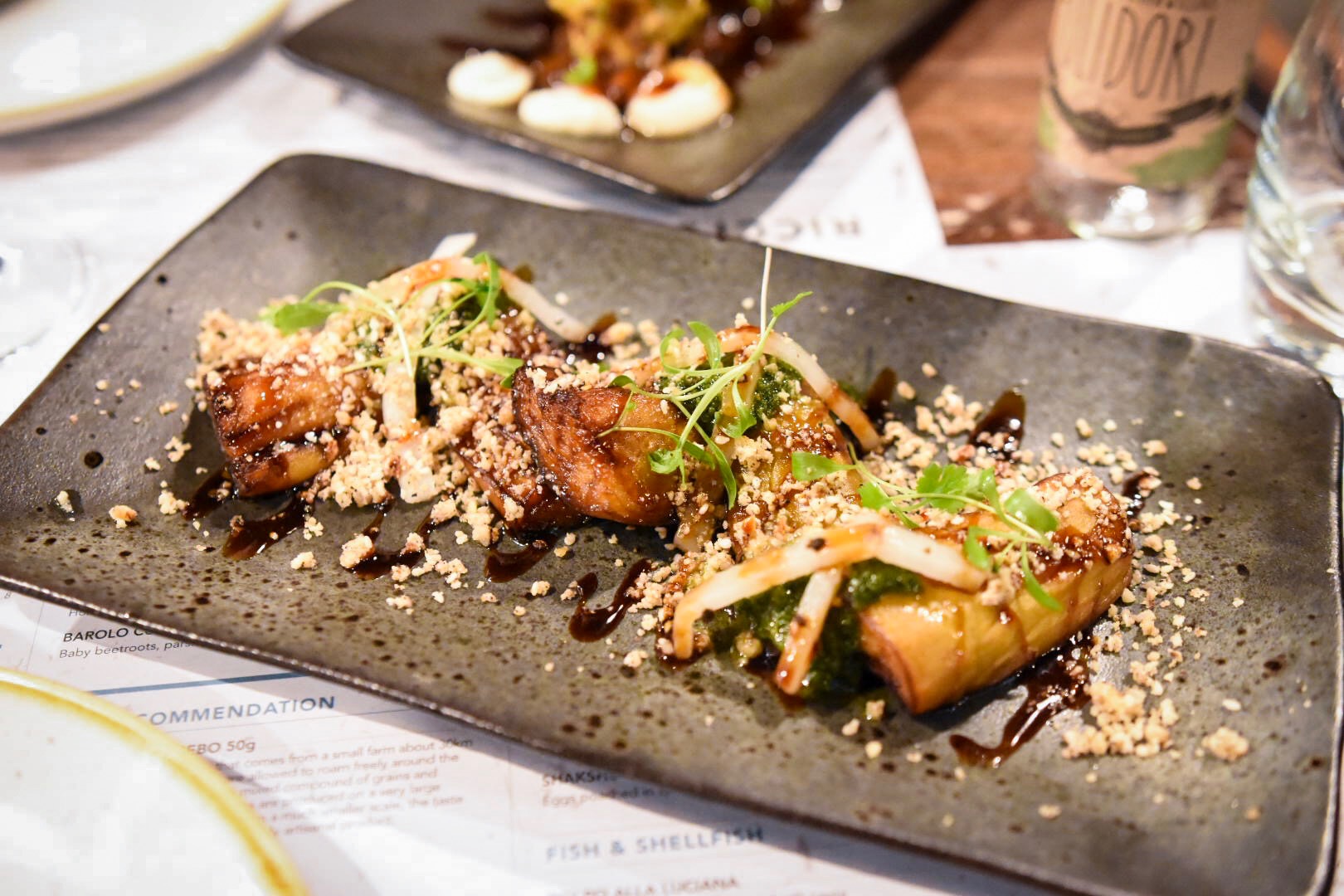 Ricci's
Salvo's
14/20 "Expect a trendy Cicchetti restaurant where rustic tumblers of Barolo wash down regional takes on octopus, and you'll be disappointed" Full review.
Polpo
14/20 "Small plates not being the hip, novel concept they were when Polpo first launched in Soho to a barrage of critical acclaim in 2009" Full review.
Thai A Roy Dee
14/20 "In a city which seems increasingly popular amongst big money ventures, the need for restaurants like Thai A Roy Dee only grows." Full review.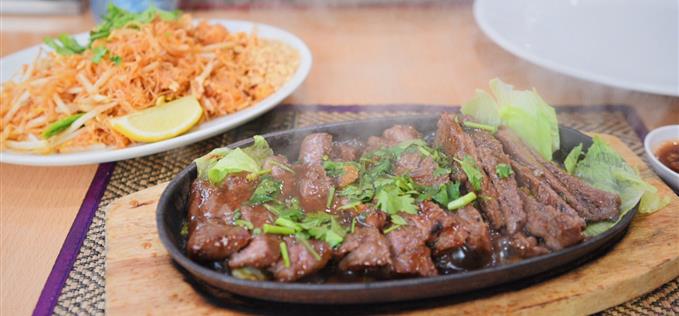 Thai A Roy Dee
Pinche Pinche
13/20 "Wonderfully considered yet simple all at once, the cod taco is best enjoyed whilst stifling tears of passion and relief that you've finally found it: the perfect taco" Full review.
Longhorns Barbecue
13/20 "Compared to Longhorns' smoked sausage, the German Market's wurst really lives up to its name" Full review.
The Cat's Pajamas
12.5/20 "The Cat's Pyjamas stands on its own as a formal, big plate experience, with food hearty and adventurous enough to steer you away from that chicken tikka masala safety net (don't you dare). They've proved that there's more than one word for Indian street food in Leeds." Full review.
Little Tokyo
8.5/20 "Has vegan food ever tasted this good?" asks the menu. Do you really want to leave yourself vulnerable to this line of questioning, menu? Full review.
Ambiente Tapas
7/20 "I couldn't help feeling hoodwinked when served overcooked, past-their-best mussels in an acrid liquor; honking more strongly of sherry vapour than Nan at a funeral" Full review.