Scanning the Leeds landscape it appears there are signs of aspiration everywhere. Victoria Gate, cocktail festivals, casinos and high-rise apartment developments; it might be pushing it to suggest the 'little old Leeds' we all know could be Monte Carlo, but certainly there's a force of energy swelling beneath the surface, waiting to be embraced.
What the city needs to do now is recognise its contemporary cultural depth, harness that energy and enterprise, and make the next decade a time when the city stepped up and put itself on the international map.
Later this year Leeds will submit its bid to be the European Capital of Culture in 2023. Whether Leeds wins it or not, it feels like a landmark achievement for the city to feel capable of making a decent fist of it. Forever shrouded by an image of an industrial past and a succession of failed projects - not least the lack of a high-volume transit system - Leeds sports iron-clad inhibition that's difficult to shake off.
Quietly, and with some success, the city has created a sprinkling of cultural hubs that have grown to complement the proud historical and architectural heritage that continues to form the city's identity. Achieving success with the Leeds 2023 bid, though, would take the city onto an international stage, with next-level attention and focus.
Leeds has already set itself the target of becoming the best UK city of culture by 2030 - irrespective of success in its 2023 bid - highlighting the green shoots of the aspiration becoming a common factor in many individuals; if not yet fully ingrained in the city as a whole.
The breadth of cultural activity in Leeds is perhaps not obvious to all. The First Direct Arena commands attention, the West Yorkshire Playhouse and Grand Theatres stage some high profile events, and City Varieties - darling of a much-loved music hall past - continues to prevail.
Throw in the Tetley, the Henry Moore Institute, Northern Ballet, Opera North, Phoenix Dance and the Carriageworks, and most artistic and performance signposts are well represented.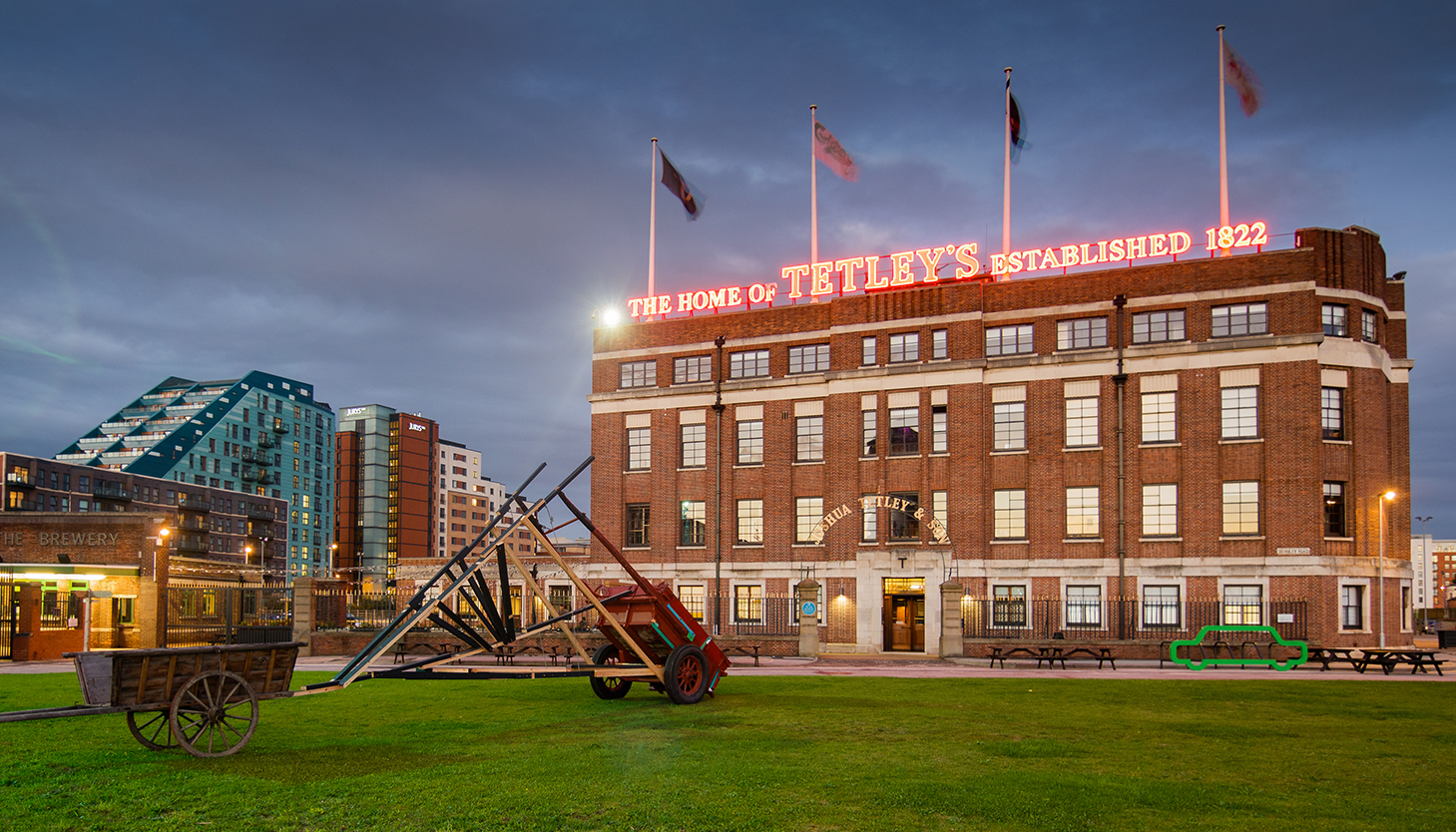 Industrial heritage meets cultural legacy at The Tetley
In terms of cultural attractions, of course Leeds boasts Royal Armouries, and proudly displays its industrial coming-of-age via Armley Mills and Thwaites Mill, while its historical importance can be seen at Harewood House, Temple Newsam and Lotherton Hall - classic architecture is everywhere around Leeds city centre, offering an educational backdrop to our relentless working and drinking and eating and shopping.
But is that strong enough to be claimed as our city's identity?
Image-led summaries of Leeds will centre on Cuthbert Broderick's stunning Town Hall and Corn Exchange designs, or the golden owls shining brightly in Millennium Square. But would it be better to highlight the city's cultural enterprise and its undoubted, understated magnetism for performance arts groups of national prestige?
Any credible bid for 2023 has to be rooted in a city's cultural identity, and if Leeds' quest is to succeed then surely the city has to recklessly cast off its bashful shackles? It is in our power, and in ten years' time the city's identity could be very different, and set in stone for a long time to come.
Whether ultimately successful or not, a bid for European Capital of Culture involves eight years of intense focus on a city's cultural output. Liverpool was the last UK city to carry this title, in 2008, when a year-long programme of events attracted a 34% increase in tourism by the end of the year; an estimated 9.7 million extra tourists.
The title's biggest legacy, however, is that of energy, ideas, regeneration, and an appetite for more. The potential for momentum is irresistible. Already a programme of public canvassing on whether Leeds should bid for the prestigious and fiercely-contested title has prompted a city-wide debate including over one million individual views, which were overwhelmingly positive.
Clearly there's a public recognition that Leeds is capable of forging a reputation as a cultural epicentre, and finally it has woken up to the fact opportunities like this are out there if we just frame ourselves to grab them.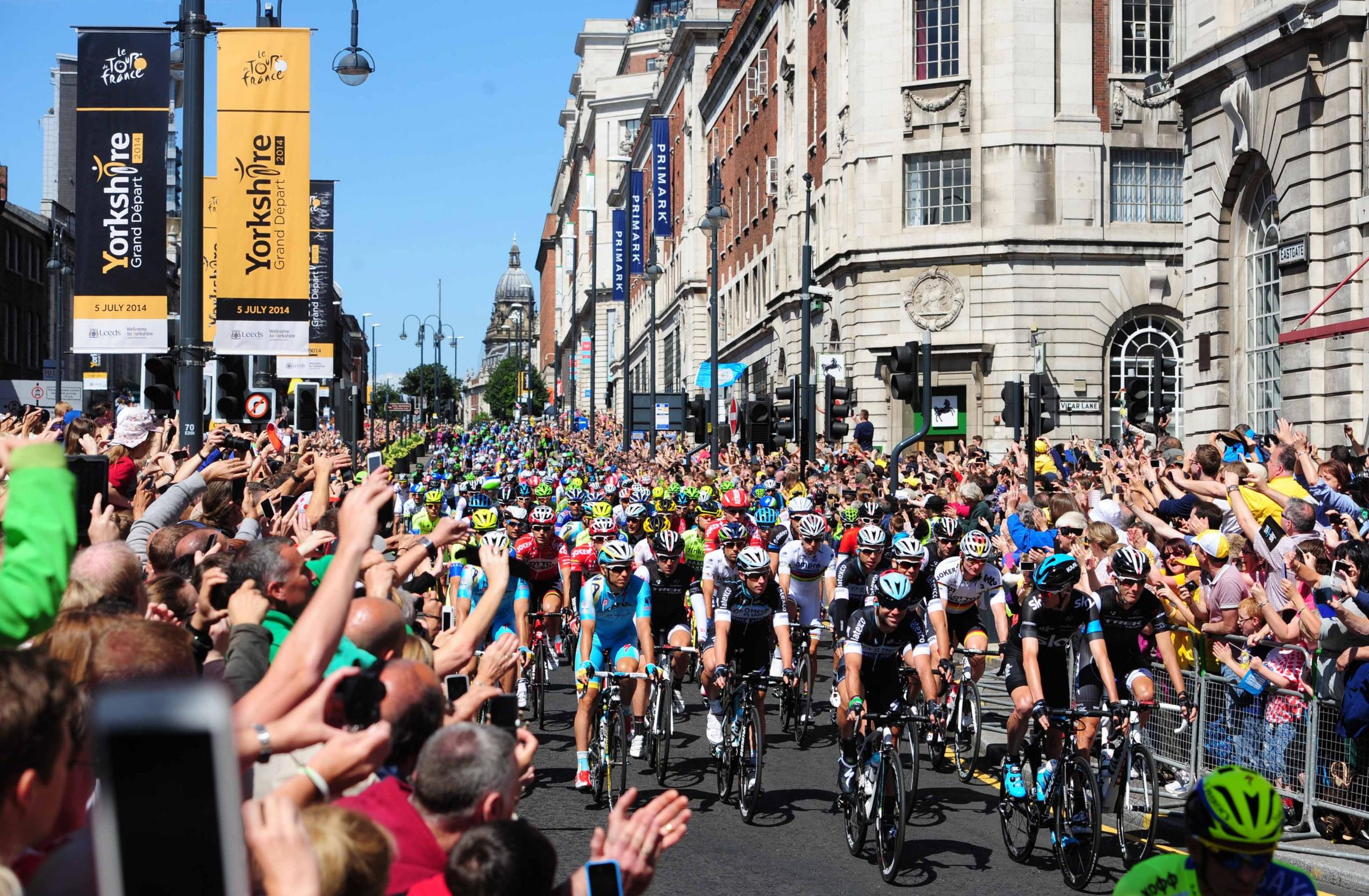 2014's Grand Depart put Leeds on the European map
It could be argued that Leeds is better placed than Liverpool was in 2008 to host such an event due to its central location in the middle of the motorway network, surrounded by the accommodating beauty of the Yorkshire countryside, and with experience hosting the hugely successful Grand Depart in 2014.
With Hull carrying the flag as the UK's capital of culture in 2017, there's an interesting and convenient comparison to make. True, being the centre of attention across Europe for a whole year is a step up; acutely testing the capabilities of the city's cultural heavyweights, but why can't Leeds do it?
As ever, there's plenty going on in Leeds, we just need to be more assertive in promoting it.
Leeds BID's 'George Street Welcome' and the great work of East Street Arts are just two examples - visual public art that makes a statement and inspires - and there seems to be a food and drink festival or a literary festival of some sort almost every week.
Of course, there could be so much more. A cavernous hole that could be filled by a cultural attraction for children, for example, attracting all the family to the city centre, or to the Leeds Dock development, supplementing the Royal Armouries. Such developments could neatly complete Leeds city centre cultural offerings - well, that and a transport system to get us there, of course.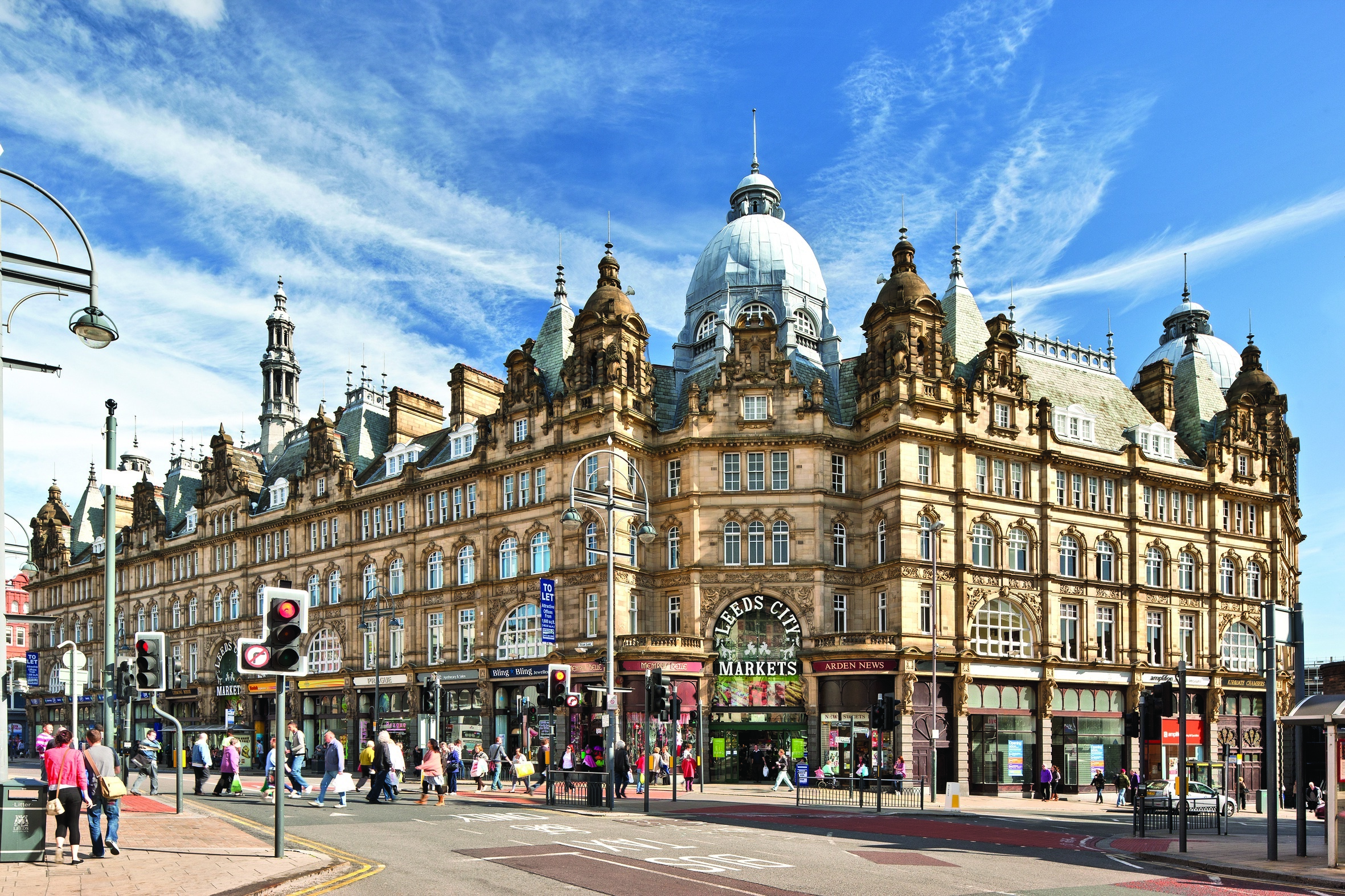 Leeds City Markets at the forefront of Kirkgate's regeneration
Leeds has always protected its heritage with faithful attention and a true understanding of its worth and potential. Regenerating Kirkgate to acknowledge its integral role in the city's story as the heart of the textile trade in the 18th century, is the most recent example among a rich tapestry of projects celebrating community and history in Leeds.
What the city needs to do now is acknowledge its contemporary cultural depth, harness that energy and enterprise, and make the next decade the time when the city stepped up and put itself on the international map.
Leeds can host events that will make a difference, but first we need to recognise what we already have, acknowledge that it's pretty damn good, and shout about it. Jon Howe