HARVEY NICHOLS has teamed up with international premium drinks brand Peroni and local coffee institution La Bottega Milanese to introduce a welcome taste of Italy to Leeds throughout the Winter, as part of the luxury retailer's "Britalia" campaign.
Britalia celebrates the best of Italian style, beauty, food, drink, culture, and lifestyle
Britalia celebrates the best of Italian style, beauty, food, drink, culture, and lifestyle, and brings the very best of it to Harvey Nichols' customers through a series of collaborations and curated collections.
Every evening between 17 and 30 October, their Victoria Quarter espresso bar is turning into a salumeria, offering two Peroni Spritz Aperitivo cocktails or two Peroni Piccola beers and an antipasti platter, starting at £15 between 5pm and 7pm.
From Tuesday 18 October, La Bottega will be offering a real Italian coffee experience from the Fourth Floor residency space next to the food court, pulling espressos through their iconic La Marzocco coffee machine - built in Florence - until the new year.
Renowned for its quality coffee and Milanese authenticity, La Bottega already has two popular sites in Leeds, and they can't wait to incorporate more into the heart of the City's fashion sector. "We have long admired the relationship between fashion and coffee that is evident in the boutiques at the Galleria of Milano. Working with such a renowned luxury fashion store seemed like the perfect opportunity to explore that synergy." says Alex Galantino, owner of the award-winning coffee bar.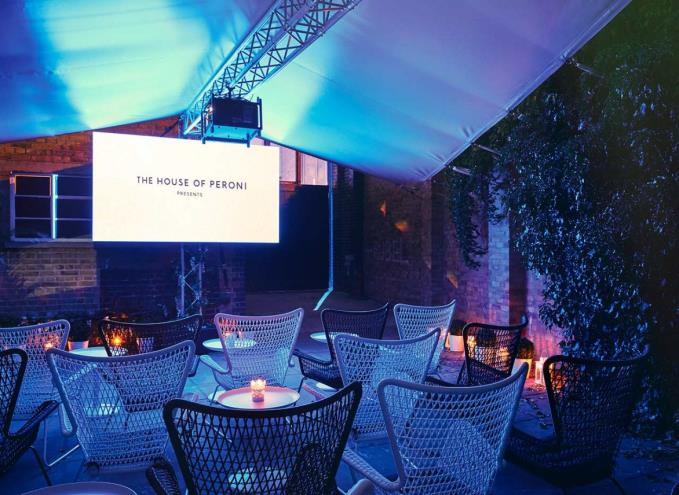 Finally, starting Wednesday 2 November, House of Peroni is hosting a two-week season of Italian cinema, featuring some of the country's best-loved films on a specially-constructed Italian terrace in the Victoria Quarter.
Films include classics like Cinema Paradiso, La Vita e' Bella, and The Talented Mr. Ripley, a range of Italian light-bites is included in the £20 ticket price, and the Peroni Nastro Azzuro bar will be serving drinks infusions created by their award-winning mixologist and Master of Taste, Simone Caporale.

Harvey Nichols, 107-111 Briggate, LS1 6AZ