We've booked artists as diverse as Ghetts and Dinosaur Jr, because people's record collections contain albums from acts as diverse as that.
When it comes to live music in Leeds, Ben Lewis has seen it from both sides - from playing in current and past bands Bruising and Menace Beach, to promoting venues and events through his jobs at Futuresound, The Cockpit and Live At Leeds.
His current role as Head Booker at Super Friendz - the music promotions team behind Belgrave Music Hall and Headrow House - also sees him in charge of Beacons Metro, the multi-venue festival currently gearing up for its sophomore year.
We caught up with Ben to talk about this year's events, the future of the festival, and the future of music festivals in general.
How did Beacons Metro come about in its current incarnation?
Beacons Metro is an offshoot from Beacons festival which took place in Skipton between 2011 and 2014. Last year the decision was made to take it out of a field and adapt it to tie-in with Headrow House, which was just opening at the time.
It started with a series of events which ended up getting a bit out of hand, and we ended up with a season of events spanning between September and December.
In terms of scale it was huge, and we had big acts like Everything Everything, and Mac DeMarco, but also things like the first Northern sell-out shows for Mura Masa and Nao, who everyone's excited about now. It was cool, but it was vast, sprawling and didn't mean anything, it was kind of incoherent.
This year we've concentrated on making it more coherent, so it's running for 10 days between October and November, it's just in Leeds, but it's still a series of events, so you can buy a season ticket and go to all of the events if you want, but if you prefer to see, for example, just the grime acts and don't want to see Local Natives, you can buy individual tickets as well.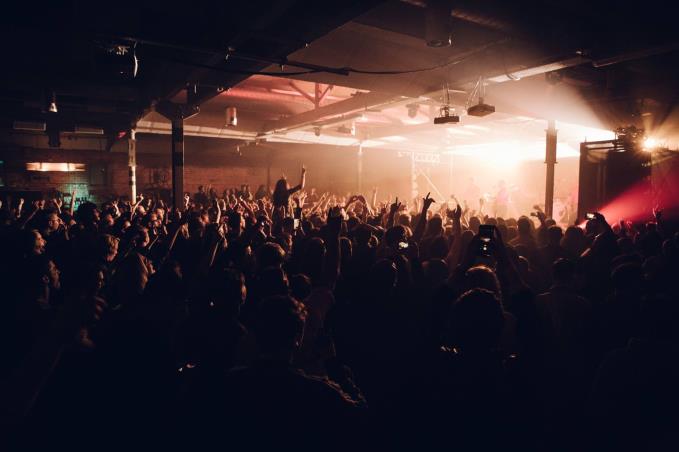 Everything Everything at Canal Mills, Beacons Metro 2015

You mentioned artists spanning from grime to Local Natives - do you think the "death of the genre" has paved the way for Beacons Metro?
Totally, there are still a few festivals that run essentially based around single genres, ArcTanGent, Slam Dunk, things like that. The only genre that can cater its own dedicated festivals these days is metal and its various offshoots. When I worked for The Cockpit everybody was amazed that [weekly rock night] Garage was consistently full, but guitar music - or specific kinds of guitar music - has never really been "cool", so it's never gone through the trend life-cycle and died out, it's just solid and consistently popular.
To me though, this is how festivals are going to progress. We've booked artists as diverse as Ghetts and Dinosaur Jr, because people's record collections contain albums from acts as diverse as that. It doesn't matter any more, people are into so many different things. If festivals don't diversify then we risk stagnating and putting on the same ten bands every few years.
That's something Leeds Fest has done, and done really well - they still book the big guitar bands for the main slots, but they also put on some interesting hip hop and electronic stuff in the tents.
Music fans now, we're a playlisting generation - people can pick songs from different sources and different genres and put them together, as promoters we have to realise and address that.
Is there a particular process, or philosophy behind selecting the artists?
We want to be the ones in Leeds, or Yorkshire, or even in the North doing the most interesting and exciting things, and doing them first.
It's kind of a two-pronged process - firstly "is this band going to sell tickets". If you're running an event and that isn't in your mind then you're lying to yourself, essentially.
From a creative point of view though, we want to be forward thinking, ahead of the curve, and showcase interesting new music while also having big bands like Dinosaur Jr to bring everything together.
With all the people behind Beacons and Headrow House and Belgrave, there's a general ethos of wanting to push things forwards - previous projects we've all been involved with have felt reactive, and now we want to be proactive. We want to be the ones in Leeds, or Yorkshire, or even in the North doing the most interesting and exciting things, and doing them first.
That's the philosophy, to be innovative and adventurous with the booking, and put together something eclectic but also wholly coherent.
Is there a single artist that best represents the - I'm gonna say it - vibe of the festival?
Novelist - he's a grime artist, which isn't a new genre but it's definitely having "a moment", and appeals to that kind of forward-thinking, exciting spirit. Also he's doing tracks with Mumdance and signed to XL records, so he might be a grime artist but he's dipping into loads of different genres.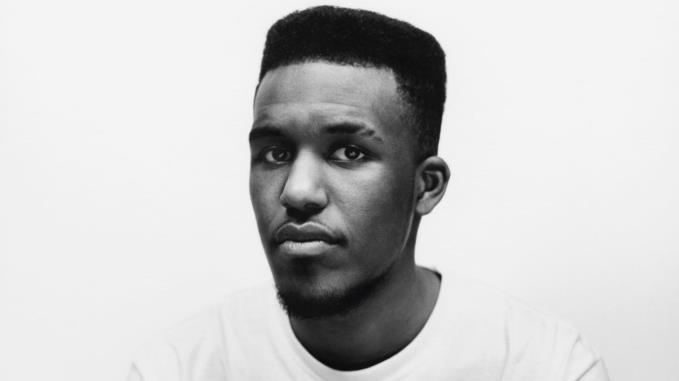 Novelist Plays Belgrave Music Hall, Thursday 3 November
Anna Meredith is a really exciting one, she started as a classical composer and moved into electronic stuff - there was a recent thing about "did Kanye sample one of her tracks" regarding the horns from Blood On The Leaves - he didn't, but to even have that conversation where you've got a Scottish classical composer whose production is being likened to the stuff on Yeezus, that's pretty interesting - Just as examples of forward-thinking artists that crossover into populist mainstream stuff, they both work well.
Can I have more pretentious questions like that please?
I've hit my "vibe" quota for the interview already I'm afraid. What are the challenges of a multi-venue festival, compared to a traditional weekender?
the traditional 2-3 day festival - especially in fields - is dying
The main one is communicating the idea of the festival - with all due respect to the public, you need to present something that's easy to understand. If you say "come to this field on this weekend and see these bands" and it's an easy concept. Once you start playing with the formula and the venues and the schedule, it can get complicated.
I think the traditional 2-3 day festival - especially in fields - is dying. Why would you pay a few hundred quid to go to a muddy field - even if you're seeing great artists - when you could fly to Barcelona and go to Primavera?
When people have less money if they want to invest it in something, they want to get the best experience from it. In the future I think there's gonna be more and more things like Primavera where there's a week of events and a wider experience, and when you want to put a wider range of things on they sometimes have to be spread out.
Any plans for Beacons to go down the Primavera route of incorporating art or mixed media events?
Last year we did some cinema and food events, and that was part of the learning curve. We realised that at the heart of the event it's about music, so let's concentrate on that and then let it develop from there.
The format of the festival puts an onus on the performers.
We were actually very close to having a really good event with the Film Festival - it didn't work and we had to park that particular idea, but there's a lot of scope for that kind of thing. It's always going to be led by the music though, that's the big thing for us
The format of the festival puts an onus on the performers. I hate to use the word because it's so overused now, but it's more curated.
At festivals with a hundred artists on one day, it feels like there's not much excitement or pride in the booking or development of smaller artists. When you've got a seriously limited number of slots though, support bands aren't just there because they're supporting acts, they're bands that we want to put on and they fit in with the shows and we want to help them grow.
You mentioned an onus on the artist, but there seems to be a real consideration to the venues you've booked as well - what would be the dream Leeds location for putting a gig in?
This year some of the more non-conventional ones are Hookworms at Holy Trinity Church, and Cats Eyes at Howard Assembly Rooms - that's Farris from The Horrors' newer band, doing chamber pop in this really ambient, 300-capacity practice and rehearsal room at the theatre.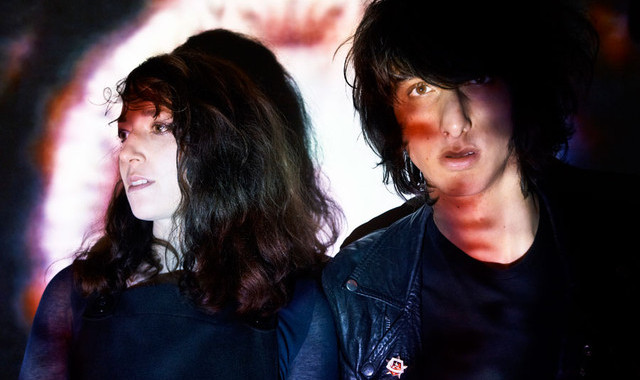 Cat's Eyes Play Howard Assembly Rooms, Wednesday 2 November
Part of me really wants to do something in Halo - it could be amazing, it feels like Manchester's Albert Hall. If you could treat acoustically and have massive sounding acts without blowing the windows out, that'd be good.
I really like the idea of finding weird old derelict spaces and doing stuff in them. There's loads of spaces around the city that are screaming for somebody to do something interesting in - I'd love to just take over a multi-storey car park, like Skepta did.
How about your dream booking?
Speaking of Skepta, last year - this would've been a dream booking - we had him confirmed, and then literally the day before announcing him he had to cancel. That was just around Glastonbury and Wireless and the whole Drake thing, then it all went wild. That was frustrating.
I'd love to book Pavement, but I don't know if they'll play again. If I could book Weezer to just play the first two albums that'd be cool. We were very close to booking Kamasi Washington for something in the Summer, that would've been very cool...
Actually, just Kanye. Not Glastonbury Kanye where it's just him on his own though - the Glow In The Dark Tour, Late Orchestration style Kanye with full backing. That'd be great. Yeah, just Kanye, imagine that…
Beacons Metro takes place between 27 October and 7 November, at multiple venues. Season passes to all events start at £50