IMMEDIATE DISCLAIMER: wearing a Christmas jumper is absolutely fine. Your choice, free country, no problem. It's just that, well, it's not for everyone. As recently as five years ago, people were allowed to celebrate and enjoy Christmas in their own way, without being forced at gunpoint to don a cheap, itchy, nylon sweater adorned with a rotund snowman and a protruding carrot nose, and they weren't accused of being a Scrooge and not entering into the spirit just by wanting to look normal.
Of course, Christmas jumpers were originally an ironic statement to harmlessly celebrate retro naffness, but as with many things in the cultural conundrum of 2016, that irony is now somewhat lost and has become the norm. The lines between caustic mockery and acceptability have become blurred.
There remain, however, underground domains which perfectly happy, sociable and 'festively-primed' revellers can frequent without the ubiquitous presence of static, fabricated craziness and the sight of droopy antlers exaggerating the earthbound trajectory of your best mate's moobs.
Here are eight boozers where nylon naffness isn't necessary...
Bringing vibrancy back to Brewery Wharf is the uber-cool 212 Bar, an open and friendly café during the day but a place to be seen at night. Mixing beers, cocktails, polished furnishings and statement art with frequent live acts and DJs, the vibe is New York, house music and skateboarding culture, and this is definitely a place where everybody is welcome but a certain level of attention is paid to style and how you carry it. 6a Brewery Place, Leeds, LS10 1NE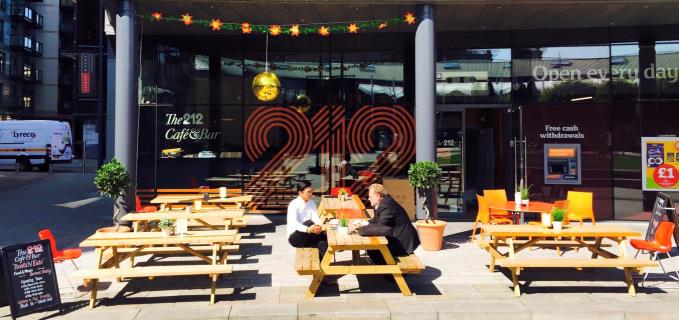 Across the river are fine purveyors of the more eclectic side of life; the good people of Outlaws Yacht Club. This is quite obvious from the name and pretty much as soon as you walk through the door. There's a laid back ambience, striking art on the walls, vinyl racks by the bar, fine ales, cocktails and some hearty grub too. There's a casual air about the place but plentiful evidence of thought and consideration, and the diverse nature of their music policy and roster of events makes it clear that this is an organically-created happy place, with no fabricated fun necessary. 38 New York Street, Leeds, LS2 7DY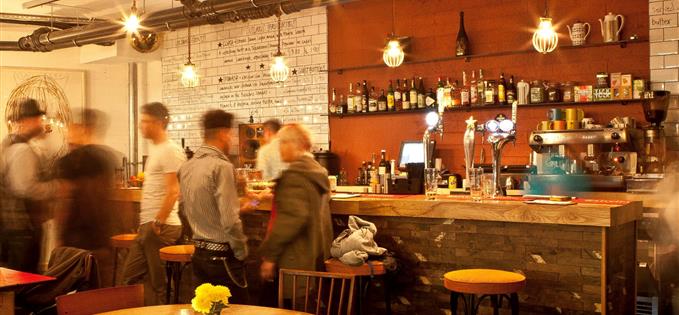 Tucked away upstairs near the Corn Exchange, with just a blank door and a pair of stern bouncers to give it away, this prohibition-style Cocktail den is suitably exclusive, simply because if you don't know it's there you won't, quite literally, stumble across it. With sophisticated décor and clientele to match, this is one of the most high class bars in Leeds and with a superb dance music soundtrack and cocktails you have never seen before, this is a hidden party venue that immediately transports you to somewhere special. 1 Call Lane, Leeds, LS1 7DH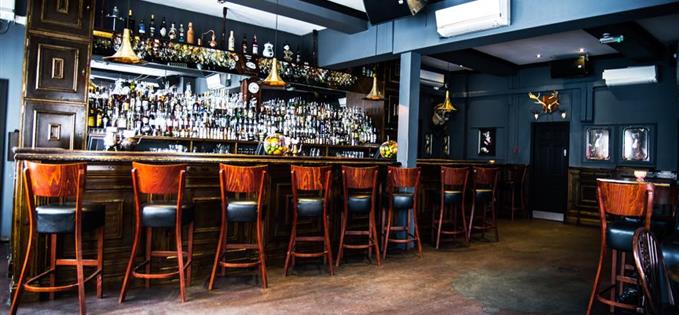 A short walk takes us to the old Big Lil's venue which twenty years ago would have been full of Christmas jumpers, except we just made do with boring old getting drunk and stealing mistletoe around that time. Headrow House is a multi-functional, three-floor thrill seeker's paradise combining fine dining, beer drinking, live music and exquisite cocktails for the style-conscious people of Leeds, all in one building that somehow blends seamlessly together. The beer hall has a distinctly European flavour to it, with Bavarian-style communal tables, surrounded by open booths at the side, and four huge copper beer tanks into which Pilsner Urquell is transported directly from the Czech Republic and left to age. A great range of craft ales and frequent DJs can see us take residence long into the night here, but we have to move on. Bramleys Yard, 19 The Headrow, Leeds, LS1 6PU
Just sufficiently off-the-beaten-track to be accessible, but also attracting those of us who prefer a more laid back and indulgent experience, the Reliance is a gem of a bar that is worth seeking out. Again, the art on the walls, the asymmetric, battered furniture and the expansive music tells you this is a magnet for a certain kind of customer, but this is a welcoming bar that wants to share its generous and easy-going tastes with you; and that includes a private hire cinema and an on-site charcouterie. Craft ales of supersonic strength and a dizzying array of wines, combine with the lovingly-created food menu, and this is a rare delight just far enough away from the pulsating centre of Leeds. 76-78 North Street, Leeds, LS2 7PN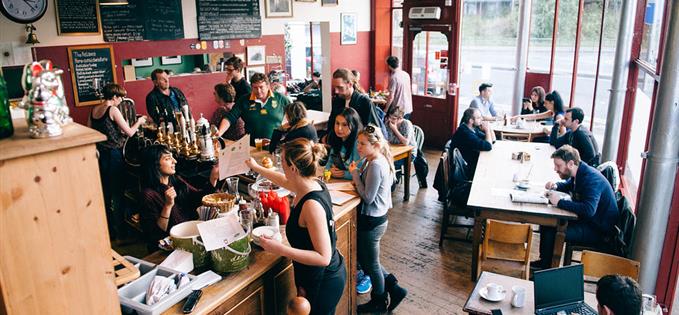 Turning back on the home straight we have to stop off at Sandinista, a mainstay of Leeds nightlife and one of the first, pioneering purveyors of the cool underbelly that lurks around Leeds. There is a wonderfully independent spirit to Sandinista, which of course starts with the liberating sense of revolution that comes with its name, and a Latin American influence pervades the food, the ambience and the dazzling feast of spirits behind the bar. Sandinista manages to pull off that unique quality of feeling casual and laid back, while a couple of drinks later you are in party central and the good vibes and cocktails are flowing. Small and perfectly formed, Sandinista is like a private club that everybody is a member of. 5 Cross Belgrave Street, Leeds, LS2 8JP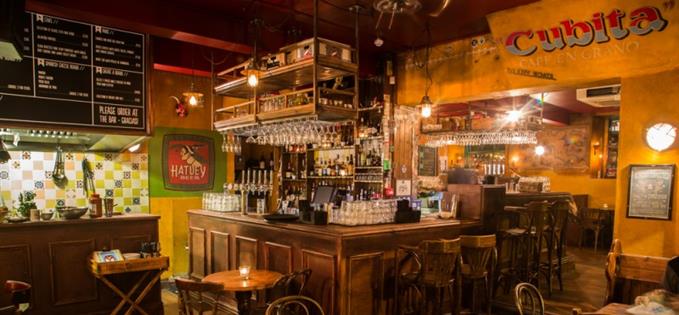 Let's face it, North Bar wrote the book on ale culture in Leeds and as connoisseurs in the art of beer drinking there is a serious air to this narrow, Tardis-like shaft of all things hop-based. But once a selection has been made from one of over 150 different beers, which change almost every week by the way so don't get too attached to your favourites, there is a highly convivial ambience of busy chatter and laughter. Having studied craft ales to the nth degree for nigh on twenty years now, North Bar have finally branched out into brewing their own, and there is an off-the-cuff free spirit about this place that welcomes one and all. But beer is the focus here, so don't allow your festive attire to detract from the matters of great consequence lined up along the bar. 24 New Briggate, Leeds, LS1 6NU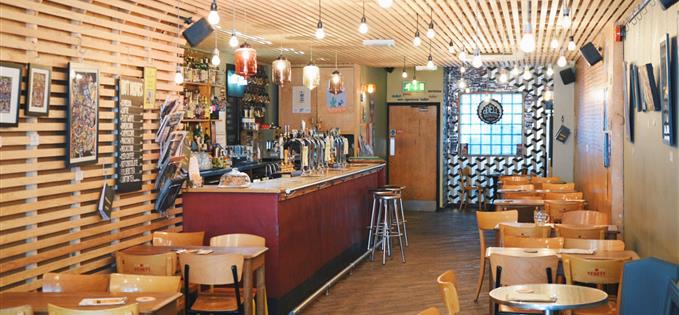 You want your final stop to be a bar where time has no meaning, and Jake's certainly fits the bill with a first rate penchant for putting on a late night underground party. First and foremost a group of beery lads in Christmas jumpers probably won't even get in, and a more refined, mixed-sex party is what Jake's are after, and they have cultivated this winning formula for well over a decade now. Cocktails and gins are their forte, but a well-stocked bar will refuel you as the hidden alcoves and low-slung archways create a legendary upfront and personal atmosphere, and around every corner you will find dancing and merriment to welcome Christmas in that old fashioned style that is still a winner. 29 Call Lane, Leeds, LS1 7BT