"IF A CUSTOMER thinks that the bar is under totally new management, then we know we've done our job right" says Bruce Lerman The Hedonist Project. And if the multiple-personality season bar's latest incarnation is anything to go by, they've done their job very right.
rustic wooden panelling, wall-mounted skis and cosy snugs make it the ideal retreat from snowstorms, avalanches, or just that fine rain that gets you piss-wet through
The surf shack that's occupied the Lower Briggate venue for the past three months is long gone - as distant a memory as the three days of sun that we generously called "Summer" this year. In its place is something much more befitting our climate - a cosy Alpine ski-lodge.
In partnership with Bacardi Brown Foreman and DC shoes, the mountain lodge transformation includes a retro ski-chalet vibe with rustic wooden panelling, wall-mounted skis, and cosy snugs, making it the ideal retreat from snowstorms, avalanches, or just that fine rain that gets you piss-wet through when you're trying to do your shopping on a Saturday afternoon.
Awaiting you in the cosy lodge is a host of boozy punches, mulled wines, and festive cocktails all with a typical Hedonist twist - Apres Flip's mixture of Bacardi 8yr rum with port, nut bitters, and marshmallows; Du Sang, with Grey Goose pear with pinot noir, plum sake and blood orange juice. You know, the unusual...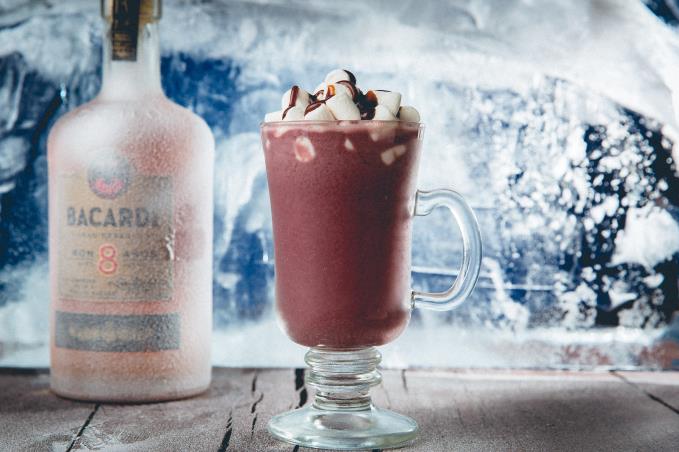 Apres Flip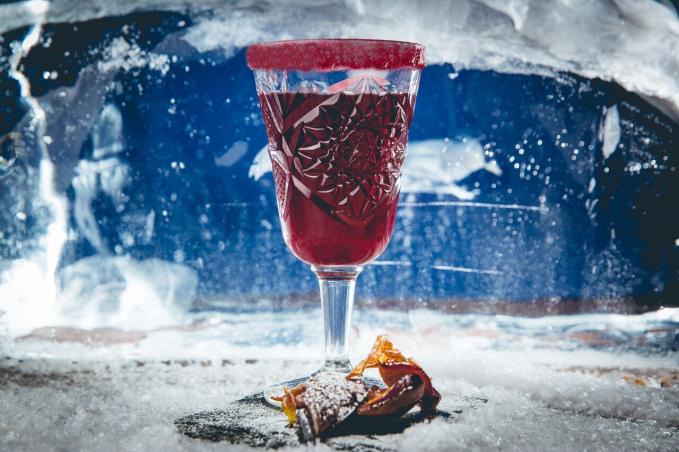 Du Sang
The food matches the decor too, with continental cheese and charcuterie boards, grilled sandwiches oozing molten swiss cheese, and planned fondue parties.
"It's exciting to be launching our most ambitious and creative project to date." says Bruce. "The people of Leeds have really taken to the idea of a concept bar and have been really supportive of us which is really great."
That support has sustained throughout the past year, as this change of identity marks the 12-month anniversary of The Hedonist Project in its current location. But they show no sign of slowing down, creatively.
"With each project we like to push ourselves that little bit further and make sure the customers' experience is completely unique and different to the previous concept. Interestingly, there's even been quite a buzz about it in London and other cities across the country which has been amazing!"
We'll be seeing what the rest of the country is buzzing about this Thursday - you can see how we get on by following @leedsconfidential on Instagram.
Mountain Lodge @ The Hedonist Project, 156 Briggate, Leeds LS1 6LY