Resist it all you like, the festive season is upon us, meaning a packed calendar of meals, nights out and Christmas parties. There's a limit to the number of pigs-in-blankets you can eat in one year though (137, we checked), so we've found the perfect Christmas party for any occasion.
---
If you're mourning the German market's beer hall...
Oompah up to Christmas with a Bavarian bonanza downstairs in the famous Bierkeller on Park Row. Gold and Platinum group packages are £25 and £30 per person respectively and involve a unique musical show, enough beer to sink the Bismarck, and proper bierhall grub - what's the wurst that could happen?
Bierkeller, 1 South Parade, Leeds LS1 5QL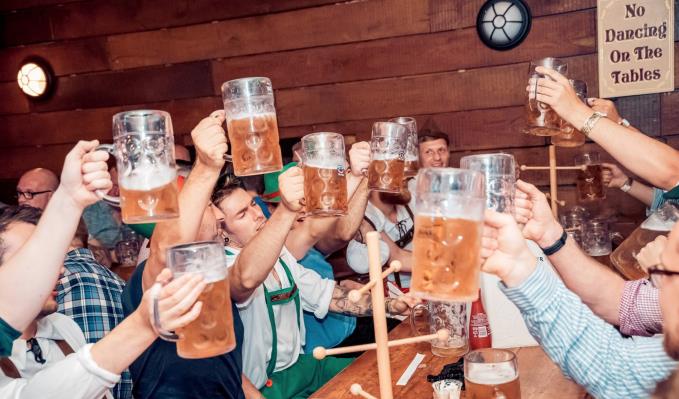 When you want to look proper flash...
People enter Harvey Nichols on Briggate and sometimes adopt an approach of reckless abandon. Christmas is tailor-made for that, but whisper it, their festive menu in the fourth-floor café is pretty reasonable. Nobody needs to know that turkey balltine with cranberry gel, roast guinea fowl breast and milk chocolate terrine with croissant ice cream is only setting you back £25 for two courses or £30 for three.
Harvey Nichols, 107-111 Briggate, Leeds, LS1 6AZ
The passive-aggressive "Thanks for voting Brexit, in-laws" meal...
Informal, cosy and delightfully atmospheric, this charming French bistro is as continental as it comes. It offers a lunch or dinner Christmas party menu with classics like black pudding with apple and salmon en croute, ranging from £28.90 to £32.90 per person, and dripping in Gallic charisma.
Kendells Bistro, 3 St Peter's Square, Leeds LS9 8AH
When you're trying to impress your better half...
The ground floor brasserie of this elegant Georgian-fronted boutique hotel on Swinegate is one of Leeds's most stylish eateries, and the glitterati may only be a table-space away as you celebrate Christmas with your loved one via a luxurious range of menus starting at £19.95 for three courses such as chicken liver parfait with winter fruit chutney, and dolcelatte & walnut tortelloni.
Malmaison, 1 Swinegate, Leeds LS1 4AG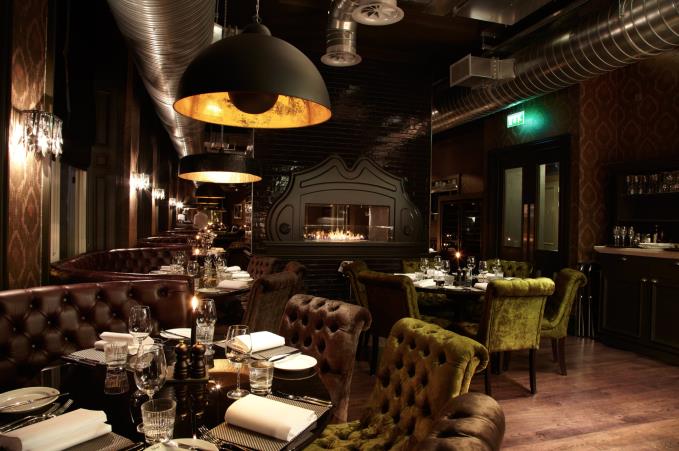 When you want to pretend you're having a River Cottage Christmas...
This popular gastro-pub on Holbeck's Water Lane will receive nods of approval all-round when the premium quality festive food mixes with the homely ambience. Hunker down and settle in with the likes of ham hock terrine and braised beef featherblade - two-course at £24.95 or three-course at £26.95 meal.
Midnight Bell, 101 Water Lane, Leeds, LS11 5QN
When your Vegetarian mates have got other plans...
Quality-assured, carnivorous goodness has been served from Blackhouse's Grill on the Square for a few years now and its reputation remains undiminished. The Christmas menu is suitably unpretentious and at £25.95 for a three-course lunch including dishes like sirloin steak and tiger prawn panzanella (£30.95 for dinner) you are guaranteed a festive feast to remember.
Blackhouse, 31-33 East Parade, Leeds LS1 5PS
When your Nan claims she'll "only have the one sherry" but drinks you under the table...
If you only remember 2016 for one thing (and you should try and block the rest out, because it's been unequivocally shit) - remmeber it for the trend of bottomless brunches hitting Leeds. The Faversham has gone one better than that, by offering bottomless Christmas dinner. £29 gets you two courses plus all the prosecco, mimosas, mulled wine, Amstel and Five Points Pale Ale you'd like for your hour and a half sitting.
The Faversham, 1-5 Springfield Mount, Leeds LS2 9NG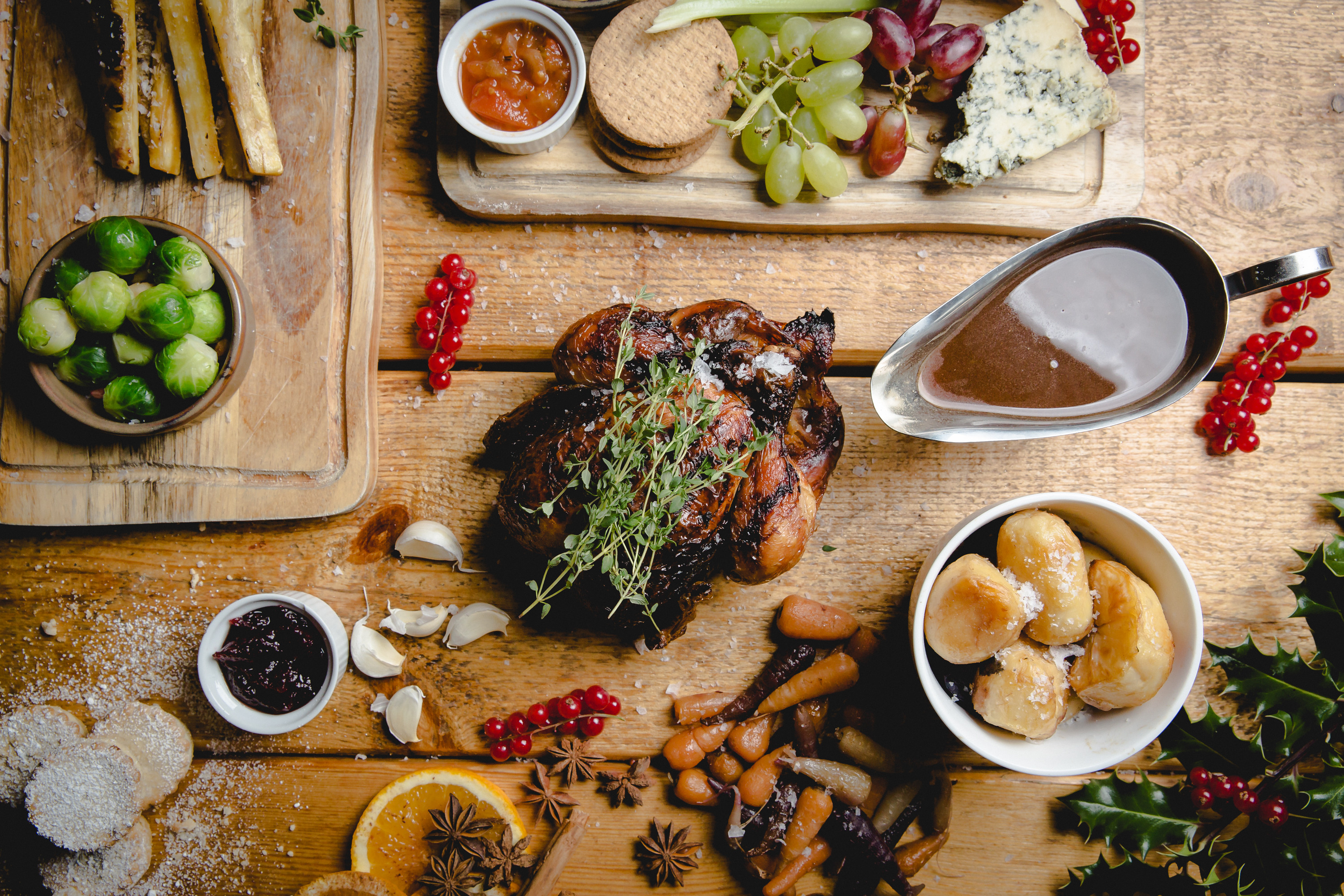 Because you can't beat a classic office party...
Traditional fayre followed by that once-a-year spin on the dancefloor; everybody loves it. This hotel complex at the foot of the hill leading to Pudsey does the party season well, with a traditional Christmas dinner and Disco Party nights priced at £27.95 for three courses.
Corn Mill Lodge, Pudsey Road, Leeds LS13 4JA
When you're trying to get the Mother-in-Law on-side...
A period-restored brasserie with a feature piano, high ceilings and stone pillars; this historic staple of city centre dining does Christmas with perfection offering a range of lunch, afternoon tea, brunch, festive, Christmas Day and Boxing Day menus. Treat the Matriarch to a shopping trip and festive afternoon tea, and she'll have no doubts her precious little boy is in good hands (and she'll get off your case until, oh, at least Boxing Day)
Browns, The Light, 70-72 The Headrow, Leeds LS1 8EQ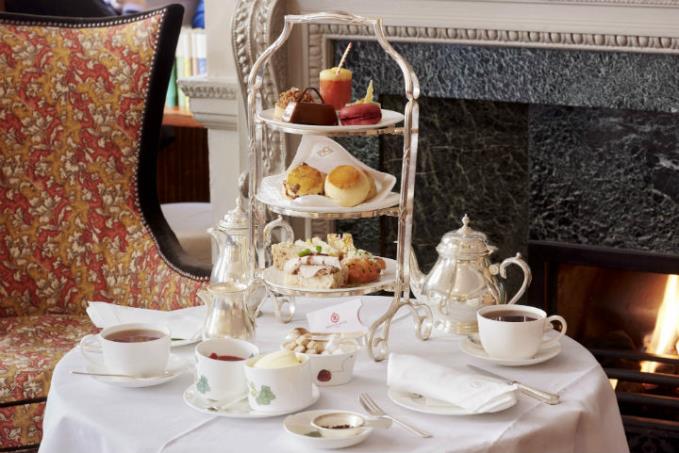 When you want to show your out of town friends how cool Leeds is...
The finely-designed dining experience at Headrow House offers a creative and modern Christmas menu in line with its stylish ethos. Choose from small plates like burrata, maple-grilled fig, wood grilled black cod with fennel and miso, and sweets like eggnog panna cotta with macadamia brittle - at £25 for three courses, this is affordable fun in an intimate setting.
Ox Club, Bramleys Yard, 19 The Headrow, Leeds LS1 6PU
Because it's the season of sharing...
Describing itself as 'social dining' and 'born from a tequila obsession' this fine slab of Mexican culture in the Trinity Centre is perfect for the Christmas party season. At £18.95 per person its festive menu is loaded with duck legs, turkey breasts, chorizo sausages and all the trimmings, and, not-surprisingly, plenty of festive drinks like Ponché - it's mulled wine on Spring Break in Cancun.
Cielo Blanco, 415 Trinity Leeds, Albion St, Leeds LS1 5AY
When you don't mind spending the next day un-tagging Facebook photos...
Naturally, sprouts aren't high on the agenda if you decide to experience a Cuban Christmas at the Revolucion de Cuba, where Nigel from IT will regret grabbing that decorative Tiara and feather boa after a years' worth of rum cocktails and repressed urges. Loads of drinks, dancing and Cuban-style tapas ranging from £17.95 to £21.95 per person.
Revolucion de Cuba, 64-68 Call Lane, Leeds LS1 6D
When the beer's just as important as the food...
One of Leeds's best-loved pubs doesn't disappoint with a sultry looking buffet menu including chestnut mushroom and blue cheese brioche and devon crab cakes (£9-£12 per person) or three courses including roast turkey, pork belly, or sea-reared trout for £21. Oh, and there's loads of great beers too, but then again you knew that.
Adelphi, 3-5 Hunslet Road, Leeds LS10 1JQ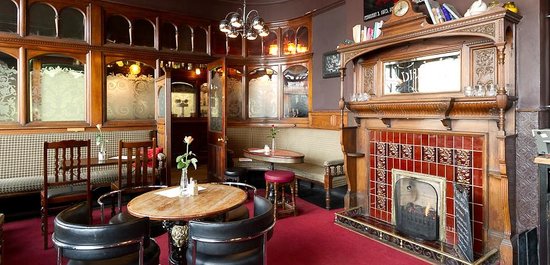 When you can't wait until Boxing Day for Turkey Curry...
Nothing says Christmas more than the Kashmiri dining experience! Based next to the BBC at Quarry Hill or on Harrogate Road Chapel Allerton, Aagrah remains one of the city's best-loved Indian restaurant chains. Christmas group banquets including starters, curries and sides range from £14.50 to £19.95 per person.
Aagrah, Regents Court, 33-39 Harrogate Road, LS7 3PD / St Peter's Square, Quarry Hill, LS9 8AH
When it's your 5-a-side team's night out...
In the shadow of Leeds United's Elland Road stadium, Ossett Brewery's flagship pub continues to stake a claim for the best-value food outside the city centre. The Christmas Fayre menu is two courses for £12.95 or three courses for £14.95, offering much more for your money than certain big-name Premiership signings...
Old Peacock, Elland Road, Leeds LS11 8TU
For a touch of Christmas class...
In its first 12 months Stockdale's on South Parade has proved a confident addition to Leeds's dining scene, with a passion for quality local meat bordering on the indecent. Christmas is a great showcase for their elegant presentation and at £24.95 for two courses and £29.95 for three, this is value-for-money you won't regret.
Stockdale's of Yorkshire, 8 South Parade, Leeds LS1 5QX
Because you'll need somewhere to walk it off afterwards...
This family-style pub/restaurant on the edge of Roundhay Park is a superb setting for a huge Christmas occasion, with a traditional menu, and acres of nearby land in which to burn off that seventh pig in blanket. And at two courses for £16.95 and three courses for £19.95 there'll be few complaints.
Roundhay Fox, Princes Avenue, Leeds LS8 2EP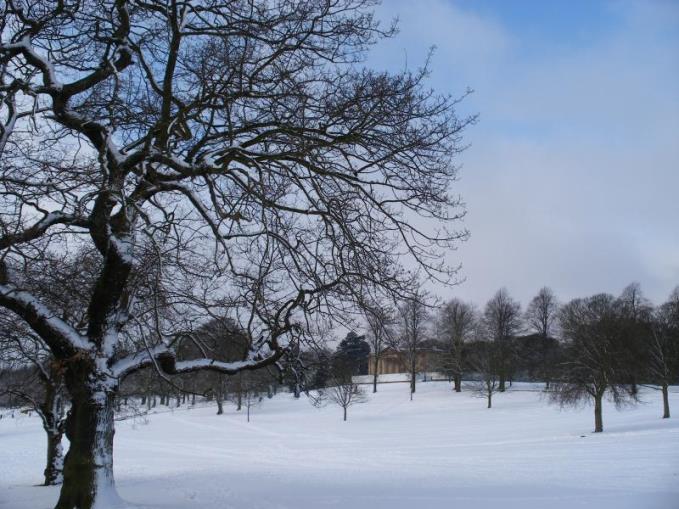 When your friend's come back home from "finding themselves"...
These mainstays of the city's fervour for Thai dining have a variety of Christmas dining options at their restaurants in the city centre (South Parade), in Headingley and in Chapel Allerton. Set menus for couples or large groups range from £26 per person to £39.50, with escalating opulence to match.
Sukhothai, 4 St. Annes Road, Leeds LS6 3NX
The one that stands a chance of dragging yer Dad away from his local...
For years the West End has carried a reputation for solid, honest pub grub and a cosy, convivial atmosphere to match. Christmas is carried off in the same manner with reasonably-priced options available throughout the season and even a Christmas dinner and quiz night combo to test Dad's brain cells too.
West End House, 26 Abbey Road, Leeds LS5 3HS
The one for all the family...
Claiming to bring some 'big city style to the suburbs' Saluté is an excellent family-orientated transformation of an enduringly popular and impressively-sized pub in the middle of Rothwell. A selection of Christmas menus are on offer from afternoon teas (from £16.95 per person) to the full 'Cygnet Suite' trimmings for bigger parties.
Saluté @ White Swan, Church Street, Rothwell LS26 0QL
Because Christmas is for the kids, really...
Everyday's a party at TGI, and at Christmas they go into overdrive. Put your festive cynicism aside, grin and bear it, and remember this is a treat for the kids. As much as we protest, we secretly love the food at TGIs - sticky, messy, fun food at its best, not to mention their Christmas cocktails - and at £19.99 for three courses this is non-traditional but absolutely hits the spot every time.
TGI Fridays, 406 Trinity Leeds / Citygate, Wellington Street, Leeds LS3 1LH