Bingley Music Live | Myrtle Park | 2 September - 4 September
Now in its tenth year as Bingley Music Live, the festival formerly known as Music in Myrtle keeps going from strength to strength. This years line-up sees a mix of nostalgic and newer acts that fans of the festival will be used to, from Peter Hook & The Light to Tinie Tempah and Sigma.
The nineties will be thoroughly repped by Echo & the Bunnymen, Lightning Seeds and Barenaked Ladies, while Travis and We Are Scientists will bring back memories of the noughties. And you'd Never Ever forgive yourself if you missed All Saints on the Sunday.
Weekend Tickets £60. Myrtle Park, Bingley.
---
Wuthering Heights | West Yorkshire Playhouse | 6 September - 10 September
What could be more Yorkshire than watching a Bronte play in Leeds? Sneak a Greggs in with you and complain about the price of a pint and you might get crowned King in the North.
Cathy and Heathcliff's love story is one for the ages, and here's your chance to see the Northern Ballet's interpretation of it - including a special performance from Hironao Takahashi on the Saturday night, who celebrates 25 years dancing with the company.
Tickets £15. Playhouse Square, Quarry Hill, LS2 7UP
---
Animal Collective | Stylus | 7 September
Psych-pop hipster royalty Animal Collective are taking their ethereal live show on the road in support of their new record Painting With.
Leeds is lucky enough to be one of only three UK cities to host dates on their world tour, so don't miss this rare opportunity to immerse yourself in their swooping sounds and trippy visuals. It's a lot safer than taking acid, and cheaper too. Or so I hear…
7:30pm. Tickets £15. Stylus at Leeds University Union, Lifton Place, LS2 9JT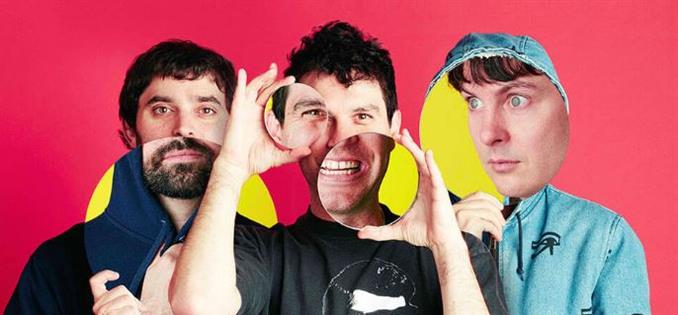 Animal Collective
---
One More Time With Feeling | Hyde Park Picture House | 8 September
Starting out as a performance-based concept, One More Time With Feeling is a collaborative cinema event between director Andrew Dominik (The Assassination of Jesse James, Chopper) and Nick Cave , screened simultaneously in cinemas around the country prior to the release of Cave's sixteenth studio album, Skeleton Tree.
Filmed in 2D and 3D, black-and-white and colour, the film explores the tragic context of the writing and recording of this album, resulting in a deeply personal, raw and emotional presentation, interwoven with interviews, footage and narration by Nick Cave.
9pm. Tickets £7 - £9.5. 73 Brudenell Road, LS6 1JD
---
For All Time: Shakespeare in Yorkshire | Treasures of Brotherton Gallery | 9 September - 31 January
An exhibition of pieces donated to the University by Lord Brotherton which look at how Shakespeare helped forge the concept of regional identity, and immortalised the county's history through his comedies and tragedies.
Four-hundred years after his death, his cosmopolitan settings, intense rhetoric and witty wordplay are as relevant as ever. For All Time will also give literature fans the rare opportunity to see four of the Bard's 17th century hand-written folios in one place.
The Treasures of the Brotherton gallery, Parkinson Building, University of Leeds
---
Friendsfest | Harewood House | 14 September - 18 September
Ever wanted to sing along to Smelly Cay with Pheebs? How about play on Joey & The Chan-Man's foosball table? Take a look around Monica's exquisitely-tidy apartment? Here's your chance.
Friendsfest is a travelling interactive exhibition of iconic sets and locations from the show - sit on the Central Perk couch, have a romantic photo taken at the Vegas chapel where Ross and Rachel got married, or recreate the opening credits in the fountain. There's also a load of other Friends-inspired activities including themed food stalls and cocktail bars (which may or may not be served by Gunther).
Tickets £24 Harewood House, LS17 9LG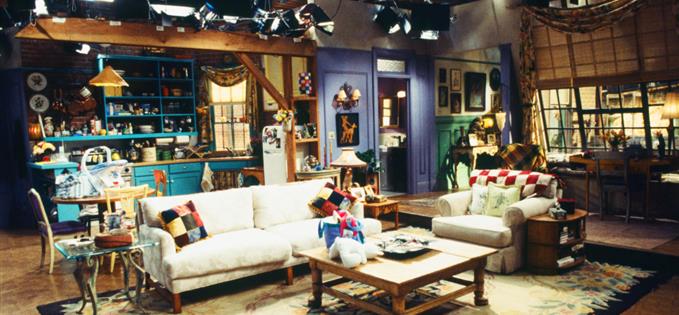 ---
World Curry Festival | 15 September - 25 September
A true celebration of Britain's best-loved dish, born out of a love of food, culture and community. Bradford's World Curry Festival, now in its seventh year, is a two-week calendar of sensory experiences featuring curries from all continents.
Events range from street food feasts and gala dinners to cooking schools, from Bollywood nights and sitar concerts to comedy/curry nights.
---
International Rainbow Project | Magic Rock Tap | 17 September
International Rainbow Project is back for 2016, and this year sees seven UK breweries - including Beavertown, Burning Sky, Wild Beer Co, Siren, and Partizan - collaborate with seven New Zealand breweries to create seven limited edition beers inspired by the colours of the rainbow.
Magic Rock, collaborating this year with New Zealand's Fork Brewing on the Yellow beer, will be hosting the project's northern launch party, meaning they'll have all seven Rainbow beers, as well as twelve from New Zealand, and seven very special guest brews from the UK participants.
This is going to be a hugely popular event, so get down early on in the day to make sure you get chance to taste the rainbow.
12pm - 11pm. Free Entry. Willow Park Business Centre, Willow Lane, HD1 5EB Huddersfield
---
OnRoundhay Festival | Roundhay Park | 17 September
If you haven't heard of OnRoundhay Festival yet, where have you been? It's Roundhay Park's first musical foray for ten years, with James and Primal Scream heading up the bill, as well as Wolf Alice, The Haggis Horns and more.
On top of that you can look forward to a packed food line-up, with street food traders organised by Leeds Indie Food, and chef demos and appearances from the likes of Olia Hercules and Murray Wilson. We'll be there, we suggest you are too.
Tickets from £45 (Under 12s Free) Roundhay Park, LS8 2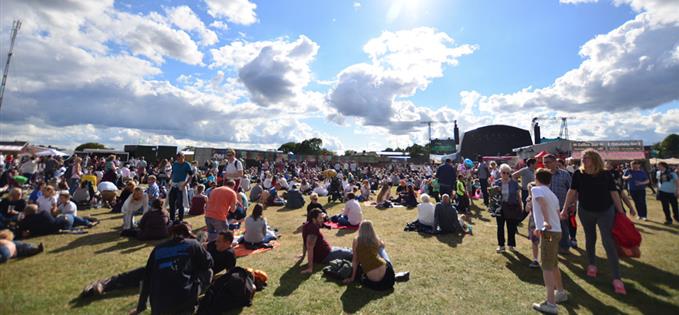 ---
Come Thru | CHUNK | 17 September
Now hosting their fifth such event, Come Thru have developed a reputation as not just as a group of people who know how to throw a party, but as one who create an inclusive and positive environment for both performers and audiences.
As well as a debut set from organiser and Truant-founder, Jessie Beware, Come Thru will also be hosting DJ Haram; "a pure embodiment of the nails emoji" who will be filling CHUNK with booty-bouncing club shakers, world-music edits, and all round posi vibes.
11pm - 5am. Tickets £5 adv + £1.1 charitable donation. Independent House, 275 Meanwood Road. Leeds LS7 2JD
---
Collectorabilia | Leeds Town Hall | 17 September
Back for its biggest show yet, Collectorabilia is a sales fair that gives you the chance to buy back your childhood, bulk out your existing memorabilia collection, or simply take a trip down memory lane and geek out at all the cool stuff you forgot you loved.
Whether you're into Wars, Trek or Galactica, Pokemon, Lego or Mario, there's something for big kids of all ages in the massive range of retro video games, comics, trading cards, action figures and collectables, as well as live appearances from Batman (yeah, the real one), Joker, Darth Vader and his Stormtroopers... so feel free to cosplay-up yourself.
11am - 5pm. £2. Leeds Town Hall, The Headrow, Leeds, LS1 3AD
---
Joy Orbison | Wire | 23 September
You might have the Aux cord confiscated after two or three questionable track choices in the car, but your man Joy Orb can keep a crowd going for a full five hours without breaking a sweat. That's exactly what he'll be doing at Wire later this month. Erupting onto the scene with Hyph Myngo in 2009, he's been a highly respected and sought-after selector in the worlds of post-dubstep, house and garage.
Rising star and member of Hessle Audio collective, Bruce, will be filling in the rest of the night, with his tripped-out, intricate and noisy productions completing this snapshot of the UK's new school of dance music. What better way to kick off the new clubbing season?
11pm - 6am Tickets £13.2. 2-8 Call Lane, LS1 6 Leeds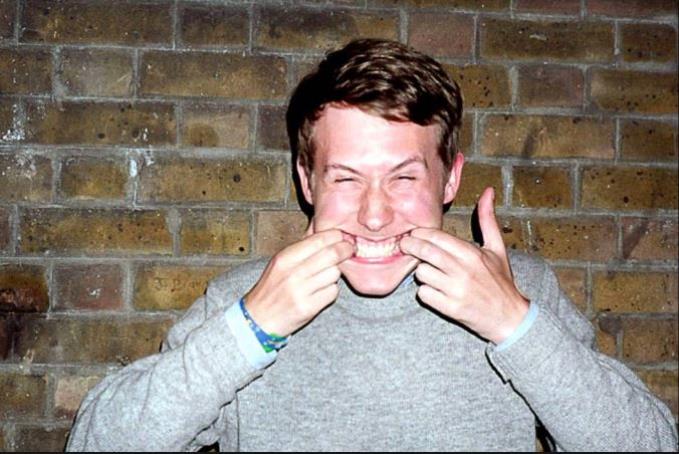 Joy Orbison
---
The Ordinary Boys | Lending Room at The Library | 25 September
Following the release of new album Real Life last October - not to mention Preston's redemption on that recent episode of First Dates (after spending the previous ten years in public acting like a bit of a knob) - The Ordinary Boys are back touring in their original line-up, with the addition of Leeds-lad and Spectrals frontman, Louis Jones.
Here's your chance to see them in the handsome, intimate surroundings of The Library pub's gig space, The Lending Room, performing songs from Real Life as well as Over The Counter Culture classics.
8pm - 11:30pm. Tickets £11. The Library Pub, 229 woodhouse lane, LS2 3AP Leeds
---
Leeds Vintage Furniture Flea | Castle Grove Masonic Hall | 25 September
With home decor taking as much inspiration from vintage prints and designs as our wardrobe, Leeds Vintage Furniture Flea looks at doing away with expensive, disposable replicas, focussing instead on reusing quality, affordable, vintage pieces from the 50s onwards.
Traders from all over the UK will gather in Castle Grove Masonic Hall to flog their eclectic collection of furnishings, barware, kitchenalia, textiles, fabrics and retro gadgets. Bet you can pick up a bargain.
10:30am - 4:30pm. £2 (£3 before 11am). Castle Grove Masonic Hall, LS6 4B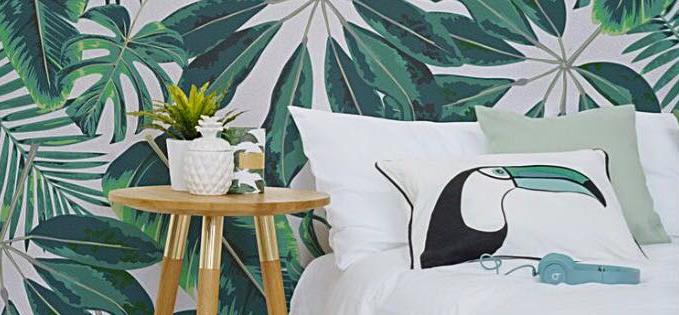 ---
Annie Mac Day Rave | Canal Mills | 25 September
After conquering the country's late-night scene with her Radio 1 show and Annie Mac Presents club tours, Annie Mac's preparing to take back the day with a series of daytime mini-festivals in her favourite party cities, starting at lunchtime and finishing at a sensible hour. Let's say 10pm.
Leeds' leg of the day rave will be hosted by Canal Mills, and features big names from the worlds of house, electronic music, hip hop, and grime, including Groove Armada, Paul Woolford, Section Boyz, Charlie Sloth, and a headline set from Annie herself.
1pm - 10pm. Tickets £34.50. Canal Mills, Brandon Street, LS12 2ED
---
Comedy Bang! Bang! | Hyde Park Picture House | 27 September
Consistently one of the internet's most listened-to podcasts, Comedy Bang! Bang! went on to spawn a TV show of the same name, and now it's coming to the UK for the first time.
Host Scott Aukerman will be joined by special guests Paul F. Tompkins and Lauren Lapkus for a completely improvised live-recording of the podcast with plenty of drop-ins from familiar characters. Leeds is the last stop on the tour before it finishes with a huge show at London's iconic O2 Shepherd's Bush Empire.
8pm. Tickets £16. 73 Brudenell Road, LS6 1JD Leeds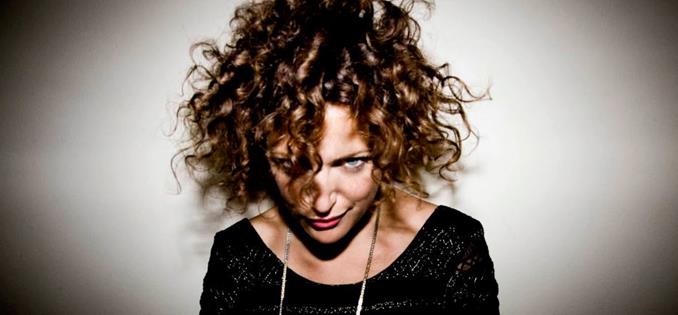 Annie Mac