Abandoned Yorkshire Photo Exhibition | Left Bank Leeds | 2-5 November
While Leeds is busy creating its legacy with new developments like Victoria Gate, it's easy to forget about its lost heritage.
Abandoned Yorkshire is a collective of urban explorers who covertly document Leeds' ever-changing environment, their photographs, appropriately exhibited in the once-abandoned Left Bank Leeds, give an insight into Leeds' past, showcasing historic commercial, medical, and domestic landmarks in their current state, in various levels of disrepair or reclaimed by nature.
Left Bank Leeds, Cardigan Road, LS6 1LJ
---
James Blake | O2 Academy | Wednesday 2 November
Following 2013's pared-back Overgrown, featuring the blistering Retrograde and electric collaborations with Ghostface Killah and Chance The Rapper, acclaim has been roaring since his 2010 debut.
With his incredible new album The Colour In Anything — praised by Pitchfork for its "wonderfully messy dive into maximalism" — Mercury-winner James Blake comes to Leeds O2 Academy to hold fans hearts ransom with haunting melodies, rich harmonies, gauzy synths and crunchy percussion.
O2 Academy, 55 Cookridge St, Leeds LS2 3AW
---
Leeds International Film Festival | Multiple Venues | 3-17 November
Everything from Jim Jarmusch to Jurassic Park is represented this year, at the 30th LIFF. Our resident film buff Troy has rounded up his pick of the new, the old, and the hidden gold in more detail here - we'll see you at the breakfast screening of Pulp Fiction
---
Damnation | Leeds University | 5 November
When we interviewed Beacons Metro organiser Ben Lewis, he told us that the only genre with a strong enough following to have dedicated festivals any more is metal, and Damnation couldn't be a better example of that.
Devoted moshers from around the world have been coming to Leeds every November for twelve years now to see the heavy metal charmers such as PIG DESTROYER! NAPALM DEATH!! CARCASS!!! And the most fiendish-sounding of all: Devin Townsend \m/.
This year's lineup includes stoner legends Electric Wizard, post-metallers Cult of Luna, and a special performance from none other than Scandinavia's finest; Abba!
Sorry, Abbath*. Easy mistake to make: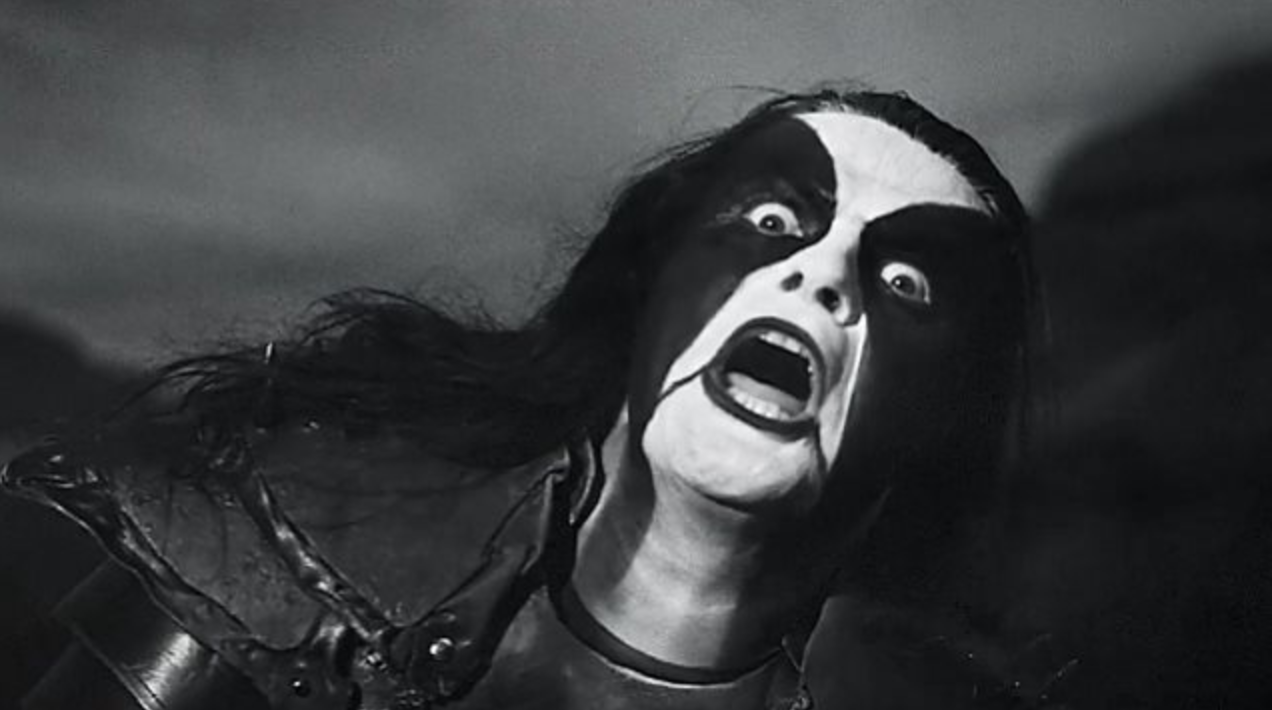 Leeds University Union, Lifton Place, Leeds LS2 9JZ
---
Makers Market | The Social | 5 & 6 November
The Social crams 22 local artists and makers into the bar for the weekend, making it a breeze to find thoguhtful and unique Christmas presents, or just treat yo'self. As well as stalls there's marbling, bookbinding and monoprinting workshops so you can learn how to be a maker yourself, as well as pay as you feel breakfast from 12-2, and cocktail deals all weekend.
The Social, 21 Merrion Street, LS2 8JE
---
Leeds Comic Con | New Dock Hall | 5 & 6 November
An annual celebration of "sequential art in all its forms", Thought Bubble features a packed programme of events promoting everything from superhero comics to independent graphic zines catering to lifelong comic book fans and graphic novel newbies.
It all culminates in the tenth annual comic convention, with a line-up 300 stalls including top artists and and writers, creator appearances, publishers, retailers, portfolio viewings, and competitions. There's also a huge cosplay parade - get your best costume on and you might see yourself featured on Leeds Confidential's "Best Dressed" round-up.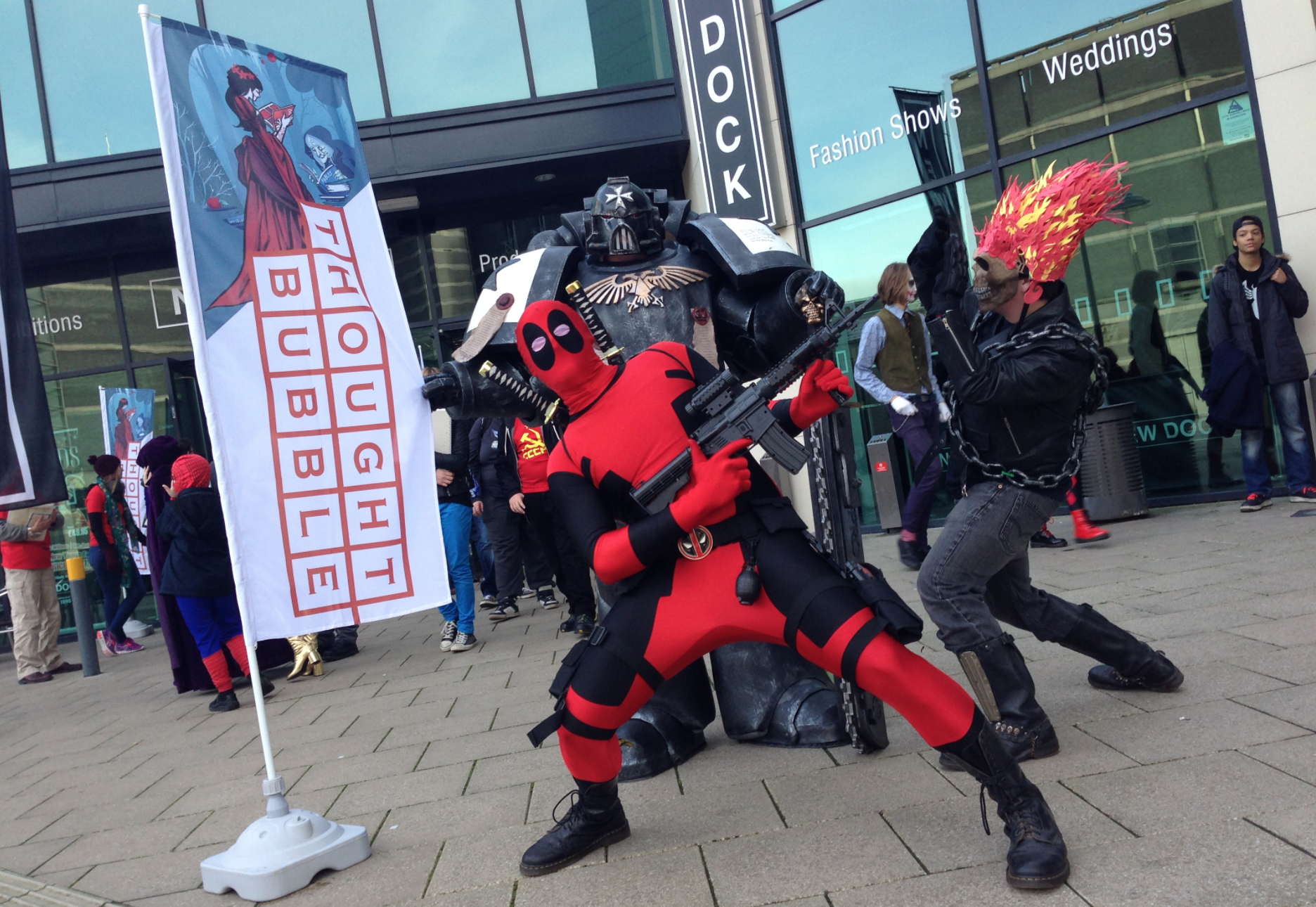 Royal Armouries Museum, Armouries Drive, LS10 1LT
---
Ox Club Autumn Events | Ox Club | 6, 13, 20 November
Determined to convince people they're "not a steak house" according to developemtn chef Ben Davy, Ox Club are putting on a different themed event each week leading up to December, ranging from South American Asado to Japanese Iyazaka, and we want to go to every one of them. See our chat with Ben for plenty more info
Ox Club, Bramleys Yard, 19 The Headrow, LS1 6PU
---
Dorshi Pop-Up Restaurant | Sheaf Street Cafeteria | 8 & 9 November
We've done a full preview of this one already, but we're so excited about it that we're gonna be shouting about it until about three months afterwards. Award-winning Japanese street food-cum-restaurant Dorshi are bringing their "English ingredients dressed up as Geishas" to Leeds, popping up in Sheaf Street Cafeteria for an all too brief two-night stint
Sheaf Street Cafeteria, 3 Sheaf Street, LS10 1HD
---
Paint By Number Issue 3 Launch Exhibition | Studio 24 | 11 November
If you read our Louise's ode to Mabgate and fancied a bit of that underground arty action for yourself, here's your chance.
See Issue 3 of Paint By Number come to life with this one-night exhibition including light installations, photography, and mixed media work by internationally celebrated artists featured in the magazine.
Studio 24, 23a, 66-70 Mabgate, LS9 7DZ
---
Fuzzy Logic Presents Mystery Jets | Wire | 17 November
You can't beat an indie disco, and this November marks seventeen years of Fuzzy Logic's midweek dancefloor-packing. In that time they've had a host of resident DJs and big name special guests including - the latest of which is Eel Pie Island's finest, Mystery Jets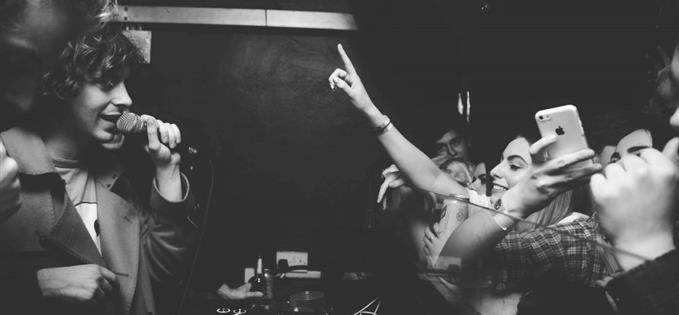 Wire, 2-8 Call Lane, LS1 6DN
---
Hypernormalisation | Hyde Park Book Club | 17 November
"We live in a strange time. extraordinary events keep happening that undermine the stability of our world. suicide bombs, waves of refugees, donald trump, vladimir putin, even brexit. yet those in control seem unable to deal with it. This story will tell how we got to it"
Multi BAFTA-winning Adam Curtis's latest documentary looks at how we arrived at this strange time of uncertainty and confusion where those in positions of power seem paralysed by it. Heavy stuff, so watch it in good company at the newly-extended Hyde Park Book Club that keeps going from strength to strength.
Hyde Park Book Club, 27-29 Headingley Lane, LS6 1BL
---
Brewers Market 2016 | Canal Mills | 18 & 19 November
Back for the third year in a row, Brewers Market is Canal Mills' annual beer festival, packing the venue with some of the biggest names in craft and micro-brewing, as well as whisky, gin, prosecco, street food, live art, and local DJs. We've promised to keep the participating names under wraps for now, but keep an eye out for our full announcement at the start of November!
Canal Mills, Brandon Street, Armley Road, LS12 2ED
---
Magical Lantern Festival | Roundhay Park | 25 November
After launching in London in 2015, the Magical Lantern Festival is touring the country, reaching Roundhay Park towards the end of the month. Follow the trail around the park - starting with the huge 16 metre wide lantern entrance - and explore some of the most beautifully and intricately constructed lanterns outside of China, representing 2000 years worth of artistic and cultural heritage (There's also a massive illuminated Santa)
Roundhay Park, Ring Road, Shadwell, LS8 2WE
---
Balcombe & Smith Kitchen Takeover | Sheaf Street Cafeteria | 25 & 26 November
We're spoilt for choice with food events this month, finishing off with nomadic kitchen Balcombe & Smith taking over at Sheaf Street Cafeteria for Friday and Saturday night's service. We'll be giving it the full preview treatment soon, so keep an eye out for that if you like the sound of Autumnal dishes like cream cheese, mozzarella, and dill pireogis (pictured), cured sausage with pickled radish, and blackberry and maple-glazed pig cheeks.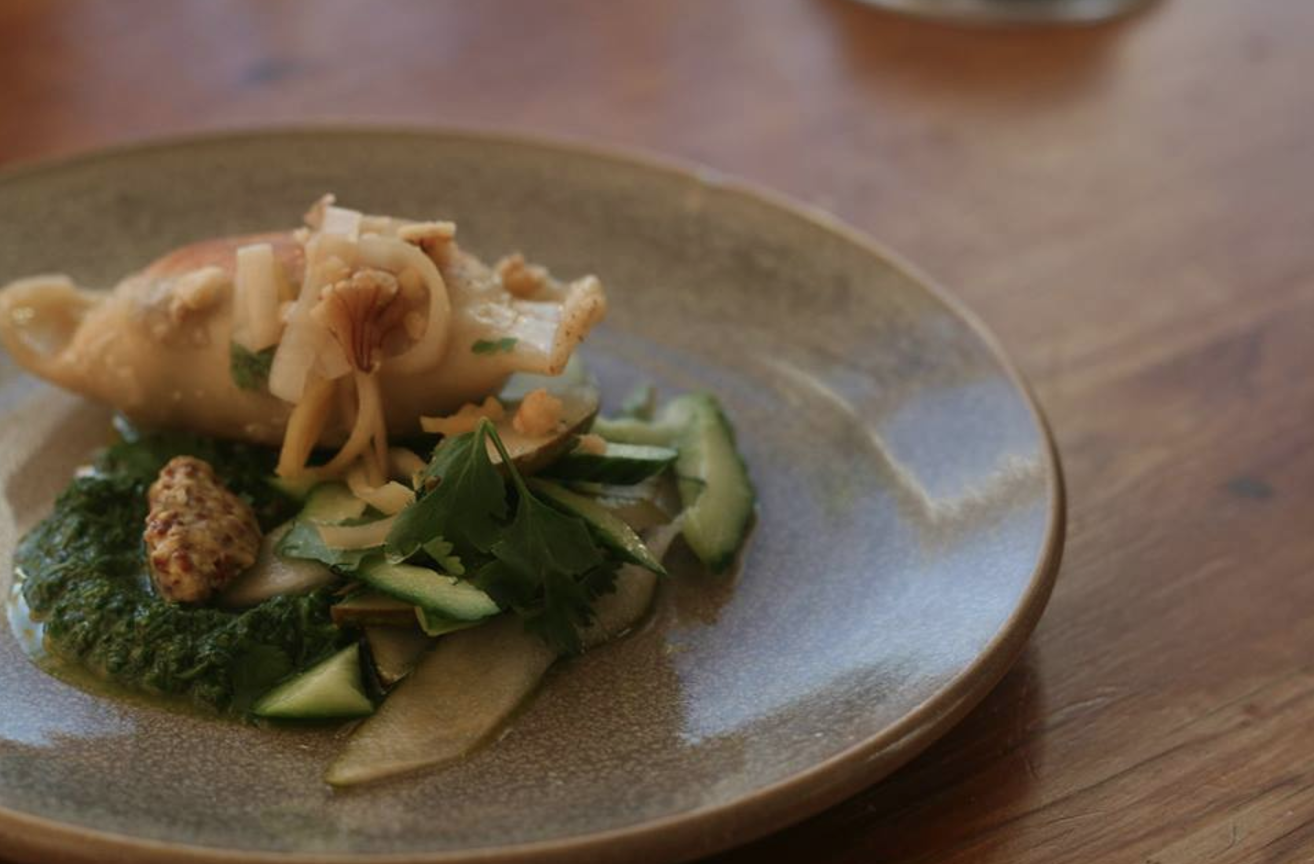 Sheaf Street Cafeteria, 3 Sheaf Street, LS10 1HD
---
Leeds Ethical Christmas Market | Leeds Town Hall | 27 November
Over 150 - count 'em - 150 stalls selling independent, infinitely giftable treats like cakes, chocolates, make up, clothing, jewellery, pet treats, cheeses, as well as street food, children's activities, talks, live cooking demonstrations, live music, and boozing. It also happens to be all completely vegan. Upping the ethical stakes, 100% of proceeds from the £3 admission fee goes directly to a range of animal welfare charities.
Leeds Town Hall, The Headrow, Leeds LS1 3AD