DECADES OF YOUTH | Abbey House Museum | 30 July - January 2017
An indulgent nostalgia fest for people of all ages, featuring seven decades worth of childhood memories. The exhibition features relics of adolescence contributed by residents of Leeds, organised by Abbey House's Vintage Youth Club - expect to see vintage football cards and Bunty annuals, original video games consoles, and manias ranging from The Beatles to Spice Girls - as well as accounts from locals about what it meant to be young in Leeds from the 1950s to the present day. Abbey Walk, LS5 3EH (10am-5pm Tues-Fri, 12-5pm Sat; free).
MR MONDAY NIGHT ROB VAN DAM | Headingley Carnegie Stadium | Monday 1 August
One of the most entertaining, prolific and charismatic athletes in modern professional wrestling, Rob Van Dam is a unique entertainer. Join the hardcore legend at Headingley Carnegie Stadium this Monday night (when else?) where he'll be regaling the audience with stories from his career climbing to the very top of the ladder - literally - at ECW, WWE and TNA. Word of advice, though, if at any point in the evening he stands and picks up a chair - run. St Michael's Lane, Headingley, LS6 3BR (6-10.30pm; tickets from £30 at tickx.co.uk).
DON BROCO | The Key Club | 3-4 August
Having established themselves as one of the country's top alternative bands, Don Broco are playing a surprisingly intimate two-night residency at The Key Club before heading off on a nationwide stadium tour this August, supporting Bring Me The Horizon. Each night they'll be playing one of their albums in full - with their debut Priorities on Wednesday, followed by 2015's Automatic on Thursday. The Merrion Centre, 66 Merrion Street, LS2 8LW (7-10.30pm; tickets £20 at thekeyclubleeds.com).
GENERAL LEVY | HiFi | Friday 5 August
Dancehall legend, one of the biggest artists in the 90s Junglist movement, and a huge influence on some of the biggest names in grime today, General Levy brings his inimitable (believe us, we've tried to sing along to Incredible) MCing style to HiFi this Friday. 2 Central Road, LS1 6DE (10pm-4am; tickets from £10 at skiddle.com).
LEEDS PRIDE | Citywide | 6-7 August
Celebrating its tenth anniversary, this year's Leeds Pride - a celebration of LGBTQ rights and equality - is set to be the biggest ever. The parade starts at noon from Millennium Square's Parade Stage with keynote speakers and entertainment from The Voice's Tom Rickles, Viaduct Show Team, Leeds' top drag act Brooke Spears, and headlined by Soft Cell's Marc Almond. The party continues when the parade arrives at Trinity Leeds' main stage on Lower Briggate, with Alexandra Burke headlining, as well as the Viaduct Showgirls, Justin Bieber Xperience, grizzly girls Bears Aloud, and this year's UK Eurovision entry Joe & Jake.
There's also a host of fringe events such as 'Whose Gender Is It Anyway?', Leeds Pride Park Run, Women's Pride Disco and a remembrance vigil for the tragedies incurred by local and international LGBT communities. Various; check the website.
FEEDING FRIENDS | Lambert's Yard | 11-12 and 19-20 August
Independent fashion store & event space Lambert's Yard are welcoming supper-clubbers Terry & George into their kitchen for five separate events throughout July and August. The duo's adventures around London, Hollywood and New York spawned a book, Feeding Friends, about the joys of gathering loved ones around the table. £35 a head gets you an eight course tasting menu of dishes from the book, heavily inspired by George and Terry's homes of Yorkshire and Liverpool respectively. 162-163 Lower Briggate, LS1 6LY (7.30-11.30pm; tickets £35 from billetto.co.uk).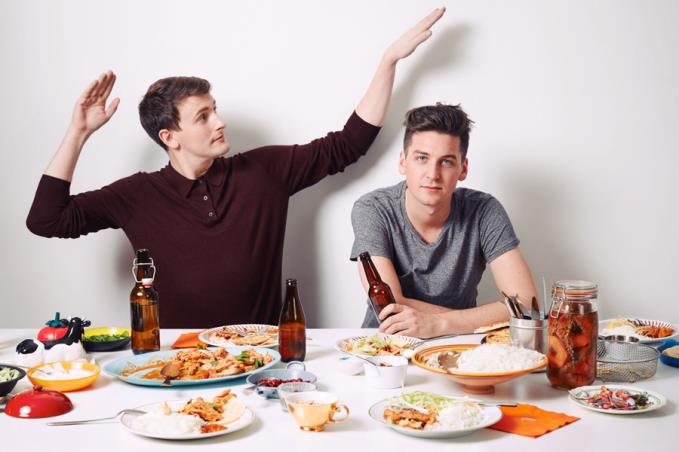 ESSENCE OF GENDER LAUNCH | Munro House | Friday 12 August
Exhibited between 2 August and 10 September, Essence of Gender is a showcase of gender in art, exploring social and cultural gender roles and norms, as approached by artists with four unique perspectives. Join the artists and curator Natalie Winwood for the official launch and witness how the artists use a variety of mediums, forms and disciplines to explore sexuality, feminism, social media and celebrity culture with all their inherent humour and anxiety. The Gallery at Munro House, York Street/Duke Street, LS9 8AG (8am-6pm Mon-Fri, 10am-6pm Sat; free).
RISE: Underground | Brudenell Social Club | Saturday 13 August
Think of the 'independent wrestling circuit' and it conjures images of posters in your local chippy, advertising out-of-shape blokes in fancy dress, knocking lumps out of each other down the leisure centre. Well, think again. RISE: Underground is an independent UK federation combining hardcore pro wrestling with live comedy, stunts, physical theatre and audience participation. This is the first time Brudenell has hosted a wrestling event, and they're going all out - the full card is yet to be announced but expect transatlantic tensions to be at an all-time high as USA's Jigsaw takes on England's 'Pastor' William Eaver. There'll also be a tag-team food fight and action aplenty out of the ring. 33 Queen's Road, LS6 1NY (9.30pm; tickets £8 from seetickets.com).
NORTH LEEDS FOOD FESTIVAL | Roundhay Park | 19-21 August
A good old-fashioned food festival for all the family celebrating Leeds local produce and traders, as well as live music and entertainment for the little 'uns. Expect live music, street food from the likes of The Mussel Pot, Mac-Daddies, Kerb Edge and Bangwok, ales from The Soldier's Ale House and a market street filled with stalls. Princes Avenue, Roundhay Park, LS8 2ER (10am-7pm; tickets from £1 at northleedsfoodfestival.co.uk)
LEEDS WEST INDIAN CARNIVAL | Potternewton Park | 28-29 August
Europe's longest-running Caribbean carnival started life off as a fete to alleviate the homesickness of three men from St Kitts-Nevis, Trinidad and Jamaica. Now in its 50th year it'll be needing a Zim-Zimmer frame soon, but Leeds West Indian Carnival is bigger and better than ever.
It all kicks off with Leeds Black Music Festival - Europe's biggest free, open-air festival of black music - before the carnival parade on Bank Holiday Monday. Indulge in the atmosphere, spectacle and total abandon of a West Indian Festival (and, of course, the rum and Caribbean nosh that goes with it). There's also a host of music and art workshops throughout the weekend. Potternewton Park, Harehills Lane, LS7 4HB (various times; free)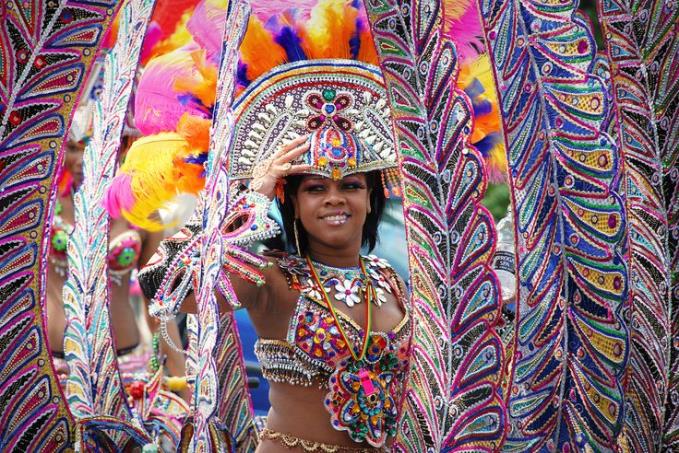 SAGE FRANCIS & B.DOLAN | Brudenell Social Club | Tuesday 30 August
More provocative, politically active and darkly funny than your average rappers, Sage Francis and B.Dolan are two of the biggest names on the alternative hip-hop scene. The pair have been recording and touring the world individually for over twenty years, and together as Epic Beard Man since 2005, in the past few years getting more UK exposure thanks to representation on Scroobius Pip's Speech Development Records. Catch them performing their brand new spoken word show at Brudenell tonight. 33 Queen's Road, LS6 1NY (7.30pm; tickets £12 at seetickets.com)
JASON MANFORD | City Varieties | Wednesday 31 August
The UK's premier Northern comedian (if you ignore people called Peter), Jason Manford has done it all on the televised comedy circuit (Live at the Apollo, Royal Variety, QI, Have I Got News For You) and positioned himself as something of a social commentator on his Facebook and Twitter pages. He's bringing a special best-of show featuring his cheeky, down-to-earth, laid-back patter to the comparably intimate settings of Leeds City Varieties at the end of August, for one night only. Swan Street, LS1 6LW (7.30pm; tickets £20 at cityvarieties.co.uk).