Oktoberfest | Various Venues | From 1 October
Well it wouldn't be...September....without Oktoberfest would it? While it kicks off in the middle of September, Oktoberfest celebrations carry on until the middle of October.
With a city that loves it's meat as much as its beer there's several ways to celebrate; from a classic table stomping time it's gotta be Bierkeller (on now till the 2nd October) Ramp it up a notch and you have a selection of 20 German beers and corresponding wiener at Headrow House on the 1st and 2nd with free entry. Or just go the whole hog and spend 4 days celebrating at The Tetley from the 6th to the 9th.
Oktoberfest at the Tetley Tickets £8. The Tetley, Hunslet Road, LS10 1JQ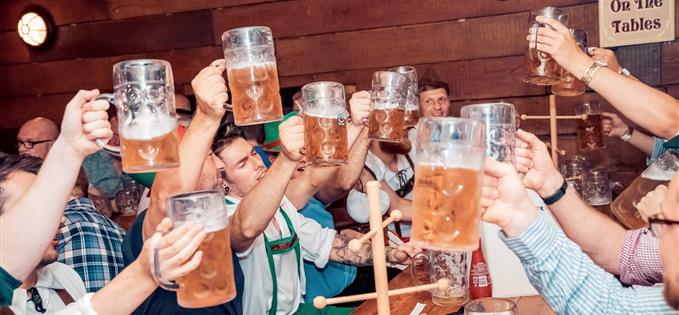 ---
Golden Balls Sicilian Supper | Sheaf St Cafeteria | 3 October
Just like mama used to make; the street food sensation responsible for some very tasty arancini balls are doing a collaborative supper with Grub and Grog, turning the sophistication up a notch with a selection of Sicilian small plates.
There's a free place up for grabs at this exclusive event for one lucky winner - check out their twitter to see how you can have dibs on this corker.
Sicilian Supper Giveaway. Sheaf St Cafeteria, Duke Studios, 3 Sheaf St, LS10 1HD
---
No Gloss Film Festival | Canal Mills| 22 October - 23 October
Held at Canal Mills this year this festival celebrates everything about Independent Film; if you're a film junkie get down to see some truly original bits of film, in a friendly (and, naturally, street food/beer fuelled) atmosphere.
Weekend Ticket £24. Canal Mills, Brandon St, LS12 2EB
---
Ping Pong Tournament | Leeds Corn Exchange | 6 October
Anyone sauntering around Leeds Corn Exchange on a Saturday may have clocked the various ping-pong tables set up in the basement of multiple-personalities. Now is a better time than ever to get yourselves down to sharpen your skills as they host their very first tournament with Ping! Don't worry if you're no Forrest Gump though, all ability levels are welcome to join the fun.
5:50pm – 8:45 pm, £2 Entry fee, Leeds Corn Exchange, Call Lane, LS1 7BR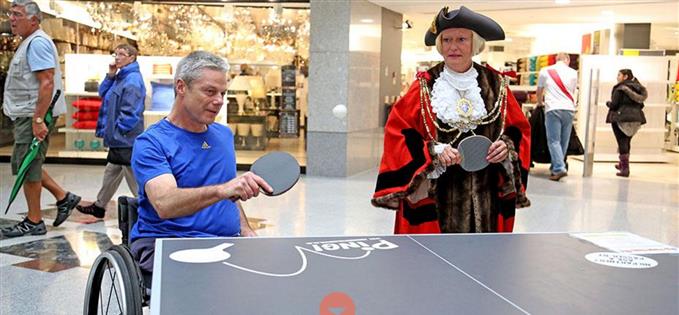 ---
Leeds Light Night | Various Venues | 6 October - 7 October
As the nights grow darker, this city wide festival throws back some spectacular light in all it's forms. From the spectacular theatre on show at Leeds Dock, to the more intimate events like Waterfall Graffiti at Victoria Gardens, the city will be at it's most vibrant on two evenings this year; catch all the activities going on, on the 6th and 7th of October here: http://whatson.leeds.gov.uk/lightnight/Pages/default.aspx
Various Venues, Leeds City Centre
---
Leeds Hack | Futurelab | 8 October
Digital folks assemble! You have 24 hours to come up with some top notch creative hacking. Dubbed the North's biggest hackathon, loads of like-minded whizz kids will be coming together at Futurelabs on Eastgate to solve some head-scratchers using their coding and hacking skills.
Free Registration, Futurelab, 1 Eastgate, LS2 7LY
---
Louis Theroux's My Scientology Movie + live streamed Q&A | Everyman Theatre | 10 October
Dubbed the 'holy grail of stories' the truth about scientology is a compelling, confounding and controversial one, and now one that everyone's favourite documentarian, Louis Theroux has tackled. Even better, this screening at Everyman Cinema also features a live-streamed Q&A session with the man himself.
Tickets £13 Everyman Cinema, Level 4 Leeds Trinity, Albion Street, LS1 5AY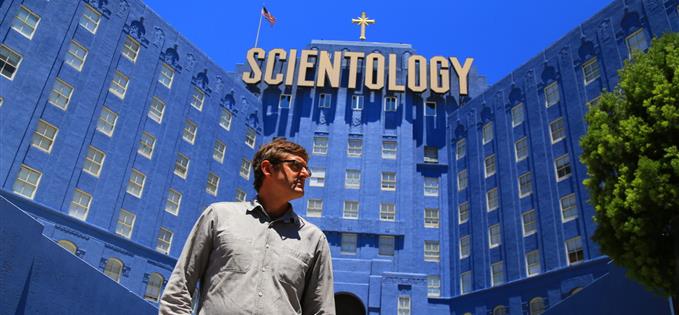 ---
Leeds Print Workshop Opening | 130 Vicar Lane | 14 October
The city's first public creative space dedicated to various forms of printing, in the city's most eye-catching building. If you're an arty crafty sort, you'll be sure to rub shoulders with like-minded printophiles.
Free Entry, Leeds Print Workshop, 130 Vicar Lane, LS2 7NL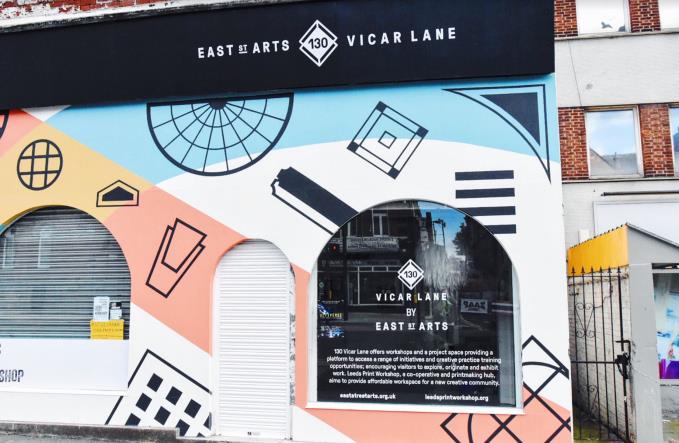 ---
Leeds Indie Banquet | Duke Studios | 15 October – 16 October
Described as a hedonistic mesh of 'music, munch and mayhem' with music from the likes of Trash, Night Owls and Mush, brought to us from Pizza for the People. If that sounds like your bag, head down to Duke Studios!
Tickets from £5, Duke Studios, 3 Sheaf St, LS10 1HD
---
Victoria Gate Opening | Eastgate | 20 October
Retail junkies will be chomping at the bit for the glossiest new joint in town Victoria Gate, and its neighbouring John Lewis to open its doors. Well, the wait is nearly over, with the premium shopping centre opening up for the first time on the 20th. Expect celebrations and hopefully nothing resembling black Friday….
Victoria Gate, 26 Eastgate, LS2 7JL
---
Beacons Metro Festival | Various Venues | 27 October – 7 November
Building on last year's slightly disparate scattering of events which brought the festival from the fields to the streets, this year's selection is slightly cosier. Happening all over the city from October onwards, highlights include Dinosaur Jr, Roots Manuva, and Leeds favourites Hookworms (Pictured) at Trinity Church on the 28th October
Tickets from £7 Various Venues, Leeds City Centre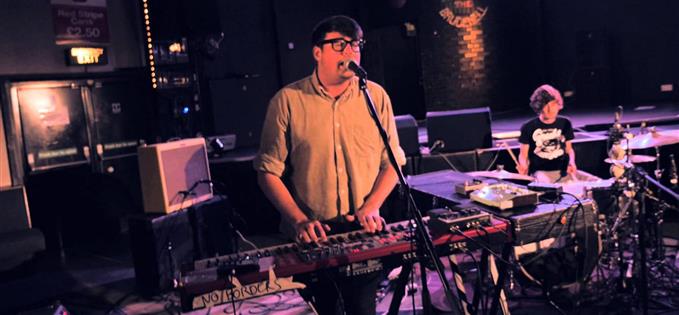 ---
The Rocky Horror Show | Leeds Grand Theatre | 31 October – 5 November
Dust off your fishnets and slick that blood-red lippie on, The Rocky Horror is back in town. With Halloween rearing its ghoulish head, we need more than one occasion to embrace our wild sides. For anyone who has never been, expect a spectacular, laughter-filled and downright raunchy experience. Fancy dress is encouraged - don't be a drag!
Tickets from £27, Leeds Grand Theatre, 46 New Briggate, LS1 6NZ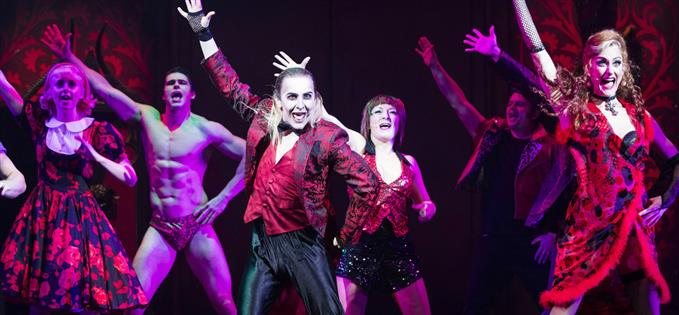 Words: Emma Chaplin