OK so the Leeds Fest line-up this year looks ace.
Us old killjoys need to leave Leeds Fest to those celebrating A-Level results
Ignoring a few honkers (I've got no idea what an 'Imagine Dragons' is and I've got no intention of finding out), the best band in the country bar none, Foals, are headlining. And there's Disclosure, who are the only non-embarrassing thing about mainstream dance music at the moment, and Boy Better Know, who I'm told are 2016.
The thing is, though, not everybody's cut out for spending five days sleeping on the equivalent of a soggy chow mein polystyrene tray, with only £6 pints of Tuborg to numb the discomfort.
Us old killjoys need to leave Leeds Fest to those celebrating A-Level results, steer clear of Bramham Park, and instead check out these ten cracking parties going on around the city... and all in close proximity to an actual shower.
RAINBOW ROAD IX | Wharf Chambers | Friday 26 August
Now the ninth iteration of this truly post-modern, post-genre disco, you get the impression Rainbow Road is different from most club-nights when you clock that it's named, not after your favourite track on a cult album, but everybody's favourite track on Mario Kart.
DJs effortlessly weave in and out of crowd pleasers from Drake and Biggie, the kind of Rae Sremmurd bangers you recognise from memes, indie mainstays like Pulp and Orange Juice, and St Vincent and Parquet Courts-esque credible fun. It's also the only club likely to drop the Stranger Things theme tune... so there's always that.
23-25 Wharf Street, Leeds LS2 7EQ (11pm, Free)
---
RENEGADES OF CHUNK II | CHUNK | Saturday 27 August
As a rehearsal studio, live event venue and art space, Chunk embodies the spirit of Leeds' thriving DIY scene. It's independent, not-for-profit, and operated by a small group of dedicated creatives who run it on love and noise. Events like Renegades of Chunk help keep it running.
Your £6 ticket gets you 20+ of Chunk's finest associated bands like Bearfoot Beware, Crumbs and Famine, across two stages with no clashes throughout the whole day and DJs until late... like, 4am late. They're fully licensed this time round, and food's available on a pay-as-you-feel basis from The Real Junk Food Project's Armley Junktion.
275 Meanwood Road, Leeds LS7 2JD (2pm-4am, £6adv, £8otd)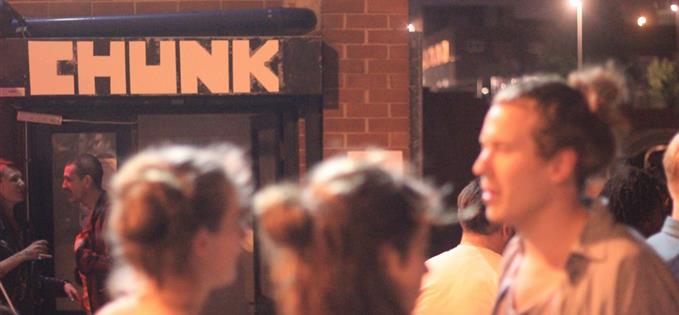 ---
CHEBFEST 2016 | The Library Pub | Saturday 27 August
With females in bands being criminally underrepresented at major festivals, it's up to smaller, more independent festivals to showcase women in music. One such festival is Chebfest, a day of female-fronted rock and metal bands, burlesque and cosplay.
Chasing Dragons headline the fifth consecutive year of the festival, with burlesquers Lolita Laytex, Vita Bohem and Miss Dee Twenty performing throughout the day. Tickets for the all-dayer cost a fiver, and all profits go the Sue Ryder Manorlands Hospice.
229 Woodhouse lane, Leeds LS2 3AP (3pm-11pm, £5adv £6otd)
---
LEEDS WEST INDIAN CARNIVAL | Potternewton Park | Sunday - Monday 27-28 August
Europe's longest-running Caribbean carnival started life off as a fete to alleviate the homesickness of three men from St Kitts-Nevis, Trinidad and Jamaica. Now in its 50th year, it'll be needing a Zim-Zimmer frame soon, but Leeds West Indian Carnival is bigger and better than ever.
It all kicks off with Leeds Black Music Festival - Europe's biggest free, open-air festival of black music - before the carnival parade on Bank Holiday Monday. Indulge in the atmosphere, spectacle and total abandon of a West Indian Festival (and, of course, the rum and Caribbean nosh that goes with it). There's also a host of music and art workshops throughout the weekend.
Potternewton Park, Harehills Lane, Leeds LS7 4HB (various times; free)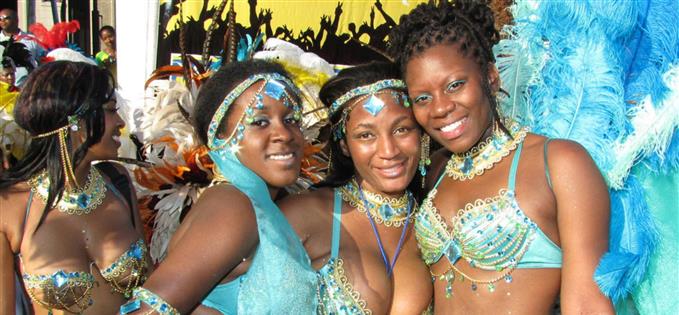 ---
...and JUSTICE FOR ALL | Milo | Sunday 28 August
Not a Metallica tribute night, but a night dedicated to mid-00's indie disco 'ed-bangers from the early days of LCD Soundsystem and DFA records, through to the British indie revival, Nu Rave, and post-Soulwax synthy rock.. you know, before dubstep came along and ruined everything.
Milo - and its drinks menu - has undergone a bit of a makeover recently, but it still maintains the sticky-floor dive bar charm that makes it perfect for a party like this.
10-12 Call Ln, Leeds LS1 6DN (10pm-2am, Free)
---
MERRION STREET FESTIVAL | Merrion Street | Sunday 28 August
A collaboration between neighbouring bars, Merrion Street Festival sees Mojo, Mean Eyed Cat, Verve and friends team up for a day-long family (and more importantly) dog-friendly festival.
Expect live music from Jolly and the Lightweight, Neon Dolls and more, street food from Mojo, Bar Soba and The Pit, and plenty of drinks promos while you wile away the afternoon in their pedestrianised city centre haven, soaking up the Bank Holiday sun.
Merrion Street, Leeds LS1 6PQ (Midday - Late, Free)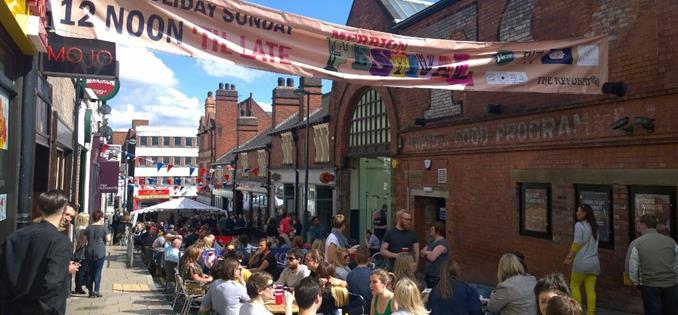 ---
THE GARDEN PARTY - PART 3 | The Faversham & Wire | Sunday 28 August
The third and final Garden Party of 2016 (main image) goes back to where the legendary party began - the Faversham's terrace. And this time they've got some of house and techno's biggest, most exclusive DJs on board. UK duo Dusky will be testing out some new material from their forthcoming album, and Drumcode's Alan Fitzpatrick will be making his first appearance in Leeds since 2010 (his Faversham debut). Glasgow's Denis Sulta will be joining residents Grainger and Matt Long to round off the bill, with the party moving over to Wire where special guest DJs will be taking the party into the small hours.
1-5 Springfield Mount, Leeds LS2 9 (Midday - 11pm, £15 / 11pm - 4am, £5)
---
COLNE VALLEY FUNK & SOUL CLUB | Marsden Royal British Legion | Sunday 28 August
Playing 'Reet Music for Reet Folk' in the Huddersfield area since 2014, Colne Valley Funk & Soul club are hosting their tenth event this Bank Holiday Sunday. The proper old-fashioned Northern Soul night on the Legion's big 'ole wooden dancefloor boasts DJs spinning vintage vinyl - both classics and deep cuts, with some funk and disco rump shakers thrown in. The events always sell out, so make sure you book in advance to avoid disappointment.
Grange Estate, HD7 6AJ (8pm-2am, £7adv)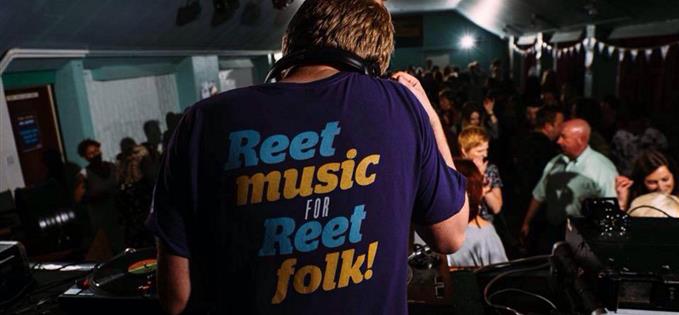 ---
LEEDS BEER WEEK LAUNCH PARTY | Northern Monk Refectory | Sunday 28 August
What could make a Sunday afternoon pint more satisfying than knowing you've got the next day off work? Well, how about knowing that there's a full ten-day calendar of beer events to follow? Leeds Beer Week are celebrating their launch in the hop-strewn Refectory Gardens of Northern Monk Brewery, for an afternoon of fun, sun and frolics
Marshall Street, Leeds LS11 9YJ (2pm-7pm, Free)
---
COWTOWN ALBUM LAUNCH + FRIENDS | Brudenell Social Club | Sunday 26 August
"I've never met anyone that doesn't like Cowtown," says engineer and producer at Suburban Home studios, MJ, who recently took to social media to flatter the Leeds trio. It's at his studio that they recorded their fourth LP (which MJ also reckons is their "best yet by some distance"), Paranormal Romance, out 19 August. They're throwing a launch party at Brudenell on the 26th (so you've got a week to learn all of the words) before setting off on a European tour with Deerhoof.
33 Queens Road, Leeds LS6 1NY (8pm-11pm, Free)