TWO world-famous self portraits by van Gogh and Gauguin – whose tempestuous friendship created a catalyst in art - have been loaned to the Lady Lever from the Musée d'Orsay, Paris
They are on public view from this weekend.
Van Gogh's work dates from 1887, the year before the two charismatic painters worked together at the Yellow House in Arles in the south of France where it all ended up turning ugly.
Early in 1888, each left Paris to find new inspiration – Gauguin went to Brittany while van Gogh headed south to Arles. Gauguin wanted somewhere with a simpler way of life while van Gogh wanted a sunny climate so he could experiment with colour.
Van Gogh invited Gauguin and other artists to join him at Arles but all refused.
Eventually Gauguin changed his mind and arrived in October 1888. For nearly two months they lived and worked together but an intense, brooding atmosphere developed in the house.
Van Gogh, mentally unstable, threatened his friend with a razor and Gauguin fled. The two men never met again, although they wrote to each other. Depressed, lonely and angry van Gogh cut off his own left ear. He later became a voluntary patient in an asylum before killing himself in July 1890.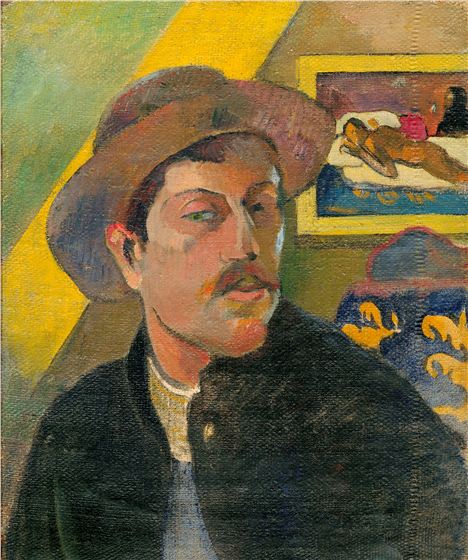 Gauguin
Gauguin left France for Tahiti in the South Pacific where he set up his Studio in the Tropics and spent most of his remaining life.
This is one of more than 40 self-portraits by van Gogh – it shows how the artist liked to use rapid brushstrokes and thick layers of paint.
Gauguin's dates from a difficult period during which he returned to Paris in 1893 in an unsuccessful bid to sell his work.


Sandra Penketh, head of the Lady Lever Art Gallery, says: "It is a great privilege to have these self-portraits hanging together - the personalities of the two legendary artists seem to leap out of the canvases to challenge the viewer. "
The paintings have been lent to the Lady Lever Art Gallery in exchange for its loan of The Blessed Damozel by Rossetti to the exhibition Debussy, Music and the Arts at the Musée de l'Orangerie, Paris.
*Van Gogh and Gaughin – Two Self-Portraits, Lady Lever Art Gallery, Port Sunlight, Wirral. February 18-June 11 2012. Free.