Words and pictures by Angie Sammons and Larry Neild
ORGANISERS at Liverpool's Kazimier Club were moving their final locks, stocks and barrels to a new north docks home today as one of the city centre's last remaining squares faced an appointment with the bulldozers.
Wolstenholme Square - as Liverpool has known it for more than 250 years - is being demolished, the squeeze of regeneration, on all sides, having eventually proved too much.
The march of progress will see the square rise anew as a £40m artery that seamlessly connects Chinatown and the upper end of the city with Liverpool One: a fanfare of high rise steel apartment blocks, restaurants, bars and retail units along the way.
The traditional cobbled square, with its Georgian houses at one end and shanty-style utility units at the other, is the last of its kind in the one-time south docks warehouse zone.
But at least Penelope, the vast, Triffid-like, colourful sculpture that dominates the centre of the square is set to stay.
Clubbers at the Kazimier and next door neighbour Nation/Cream said their final rueful farewells as the old year came to an end, knowing that soon the world-famous venues would disappear into history.
Cream has been promised a new home: not pie in the sky but, apparently, deep underground. If it happens will it replicate the vibe of old place? Will its young student clientele care?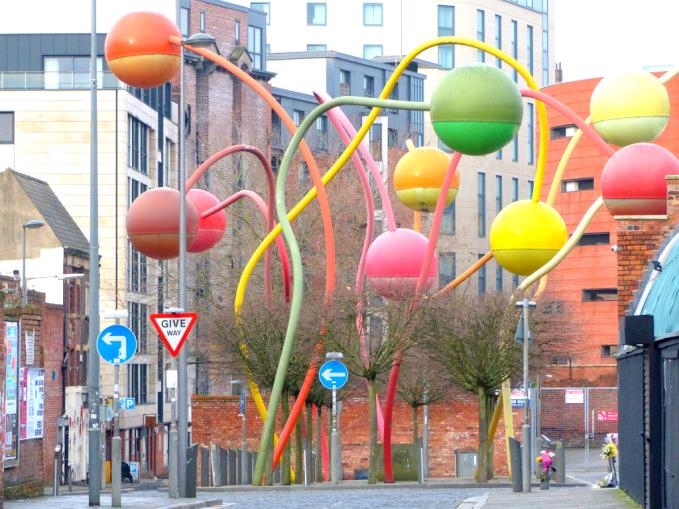 Release those big money balls
Neighbours at the Kazimier, however, took the decision to move on. The Garden, facing Seel Street, for now, will stay.
The club itself, which rose as a three-month pop-up on the site of the deserted Continental in 2008, has been embraced into a rather more grown up proposition.
Today, the last of the costumes, sculptures and bar furniture were leaving the building at the back of the Liverpool Academy of Arts, bound for the currently unfashionable north docks. There the Invisible Wind Factory inhabits a vast building as unwanted as the Conti once was, containing a series of fabrication, sound and electronic workshops and an 8000sq ft "Realisation Arena" where shows can be created and presented.
Back in the city centre it is time to take a final look at the old Wolstenholme Square before it morphs into more Liverpool One.
The development will span five blocks rising up to ten storeys, with 447 apartments, some with balconies overlooking the square. There will also be a new passageway through to Seel Street.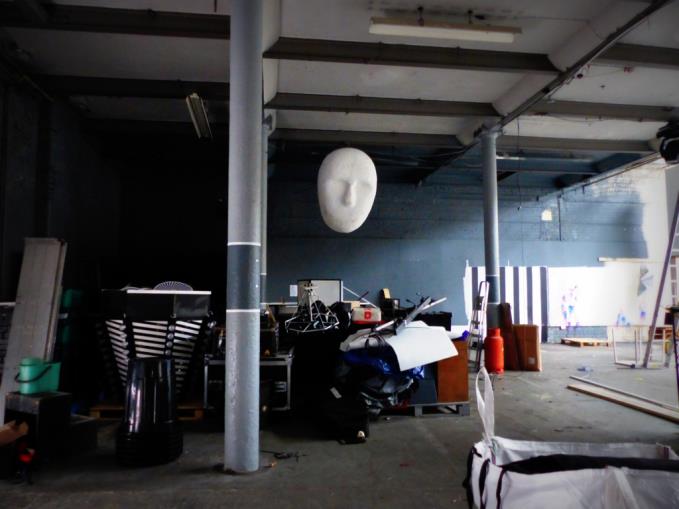 Last of Kazimier's other-worldly goods head to north docks
On the one hand it will open it up and make it a lively, commercial place on a 24/7 basis, whereas up until now it has been something of a worst kept secret, a "we're not related" backwater.
Meanwhile, Cuban Artist Jorge Pardo, who was commissisoned by the 2006 Biennial to create Penelope, has been brought in by the square's developers, the Elliot Group, to refurbish his work, the largest piece of public art in the city centre. Neil Swanson of Landscape Projects is to work on it with him.
Logistically, will it have to be removed for a time - as this latest big dig takes place? Who knows? Elliot Group does not have a listed phone number that we can ring to ask. We did try, and we did email them too; alas, to no avail, last week.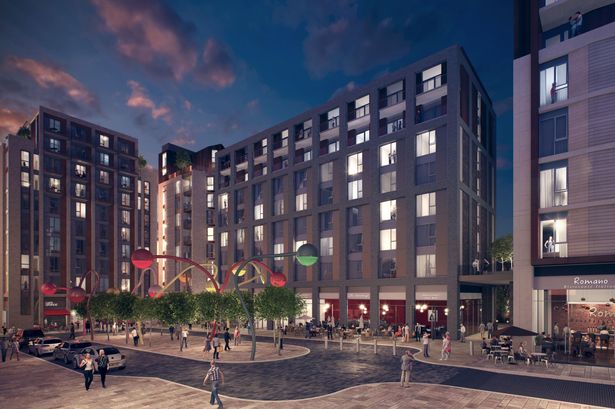 How the new £40m Wolstenholme Square will look with Penelope in her place
Organic culture may have been evicted, but in a determined bid to keep it "quirky", Pardo has been hired to design furniture for the square in the same vein as Penelope. In a press release last October, he said: "Liverpool has an edginess that spawns great creativity and I love coming here. Penelope is very special to me and, while she's been well-looked after, she needs a bit of a make-over and it's fitting that I oversee it.
He added: "The Wolstenholme Square redevelopment will provide a much more exciting and contemporary backdrop to the sculpture and I wanted to ensure that the opportunity to add some additional creativity to the setting wasn't lost. You'll just have to wait and see what I'm planning, however."
Timber
Meanwhile, just yards away on Parr/Slater Street the guts of MelloMello have been removed as it prepares for rebirth under the tiller of the people behind The Shipping Forecast.
Steel lintels have splayed open the warren of rooms into one big space and the raw whiff of Beer's timber is everywhere. The original Georgian sash windows, destroyed in one night by a rampaging squatter last June, have been expertly restored. At the back sits a huge new aperture into the fresh air and into what is earmarked as a beer garden (although not named in honour of the local wood supplier).
Undoubtedly, these are all deep pocket jobs the skint MelloMello crew could only dream about when they set up their grassroots music, food and arts space in a derelict mess in 2007. They were good at dreams, and attracting a likeminded flock.
Now, the only clue to its poor but rich past is the ancient upright piano which has somehow survived in the building through thick, thin and that Love Activist occupation last summer.
Perhaps it will play to a new tune, when the building is reborn as The Merchant, also a music, food and arts space, but one with a Smilin' Wolf design and PR, in April.
The difference is all rather crucial, as the arty crowd might say back in the day.