YOU'VE had your wood fired pizza. You can't move for the concept of rodizio. You have come across ice and a slice, but maybe not quite like this.
So now for something completely different to Liverpool brought to you by the Salt Dog Slims brigade.
Graffiti Spirits, prime movers and shakers (quite literally) in Ropewalks' burgeoning cocktail and bar scene, have turned their attention downtown.
Last night they launched their new cocktail bar and Brazilian pizza rodizio, Santa Maluco, in what was the old Starbucks on Castle Street.
What's that about then?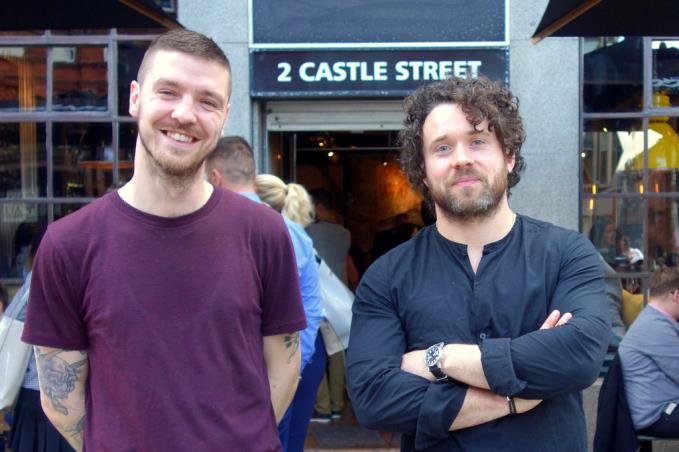 Bryn Jones, operations manager, and Matt Farrell, director, of Graffiti Spirits
Pizza rodizio is big in Brazil where 15 percent of the population is Italian. Just like, say, Fazenda, where waiters roam the floor offering diners cuts of meat, here it's slices of margherita to go with your Margharita.
Basically, they keep 'em coming - in lots of different varieties - until you show the red card of defeat.
There are savoury sorts, like this "What the Duck" (£18) and sweet sorts like the ridiculous Smartie and cream beast also pictured here.
Frankly, if all that doesn't flush out politicians in the Town Hall, directly opposite, then who knows what will?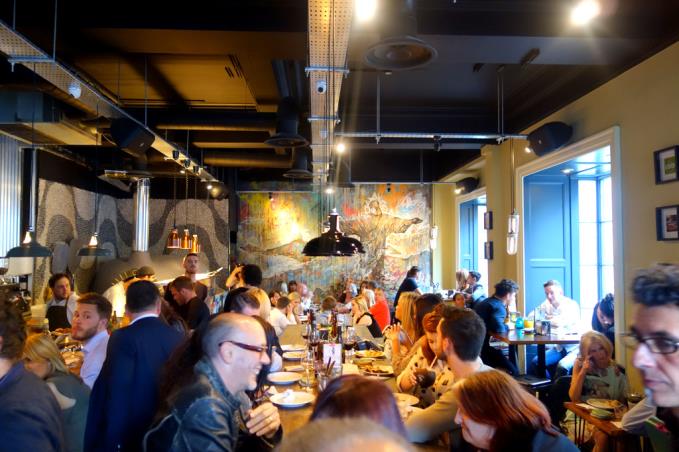 The former Castle Street Starbucks has been transformed by the Salt Dog Slims people
Last night there were plenty of takers. The tables rattled to the thundering drums of a samba band and the gezzie list held onto their colourful cocktails for dear life.
Matt Farrell, one of the partners behind the venture, which is also responsible for Santa Chupitos, El Bandito, Salt Dog Slims, 81 Ltd and "smokehouse and cocktails" venue Slim's Pork Chop Express, said: "We're really grateful to all of our guests for the turn out last night.
"To be fair, the evening couldn't have gone any better. The entertainment provided by Viva Brasil and Katumba Bloco made for a great spectacle and our team were first class looking after more than 200 guests."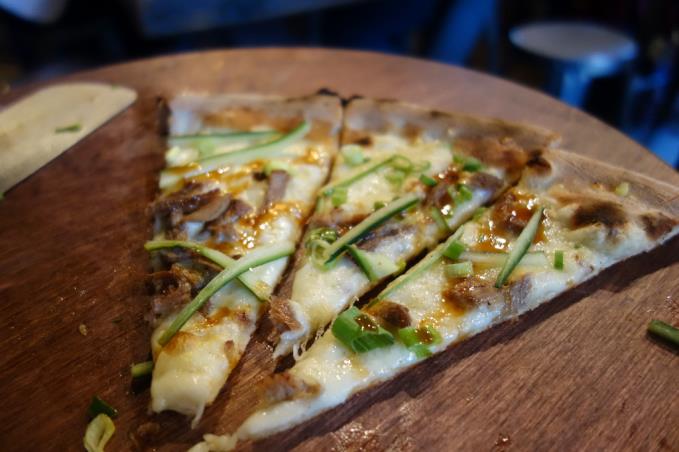 'What the Duck' is going on?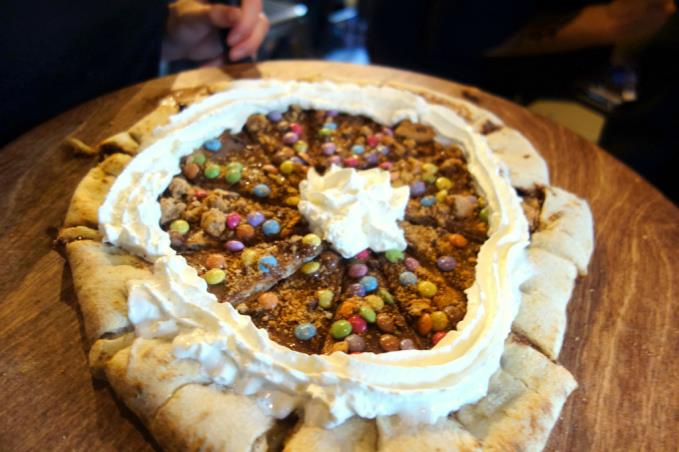 Time to call the paramedics
Brazilian pizzas combine all the flair and colour of the New World, in their toppings, with the thin and crispy bases so beloved of the Old Country.
Matt added: "The pizzas are 100 percent 18-inch Southern Italian, thin crust wood-fired beauties."
Of course you don't have to go for a belly-busting rodizio carousel, your favourite pizza variety can be bought whole (for £15-£18) or by the slice for £3.
Just the thing to help lift your spirits while sinking a few of the other sort on an extensive list of drinks.
Santa Maluco, 2 Castle Street. Open now.
More: Liverpool's top 10 pizzas tried and tested.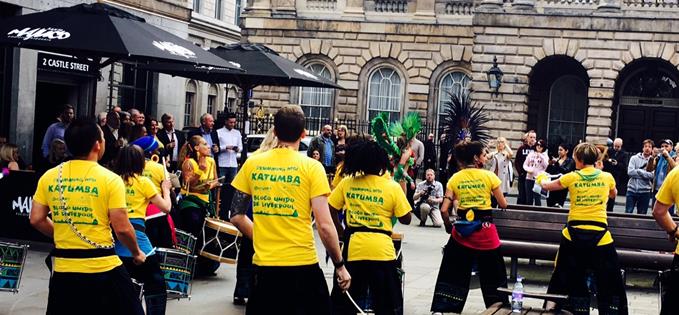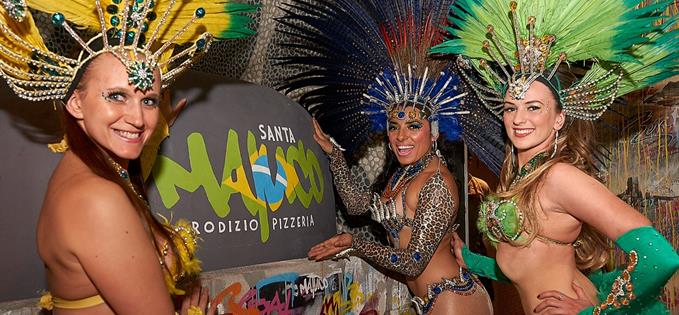 Powered by Wakelet