I THINK the days of taking my husband on restaurant reviews might be numbered. Years of being told what to order and waiting until I photograph his food before he is allowed to tuck in are taking its toll. A read of most menus lead to a pretty typical exchange "I think I fancy a burger", "no, our daughter is having a burger", "a hot dog then?", "no, that's what the boy is having", "ok, I'll have a steak", "come on, no-one's interested in hearing about you eating a steak, and it doesn't photograph well." And so it goes.
We all independently came to the same conclusion; each of the dishes had at least one ingredient too many
This type of conversation is inevitable at a place like The Baltic Social with a straightforward but somewhat limited, menu of soup, sandwiches, salads, burgers, hot dogs and bowls of "comfort food". I'm starting to see that phrase more often, it's taken over from "Dirty Food", but it mostly means "food you could easily make yourself at home if you could be bothered".
The menu at The Baltic Social is unchallenging, but that means it's also unpretentious and that might just be its strength.
It's a bustling place; we saw bands carting their equipment in and out of the lift, someone wheeling a bike through and a dad pushing a baby in a pram back and forth, leaving mum to nurse a glass of wine instead. None of this hubbub disturbed anyone like it might have done in other venues.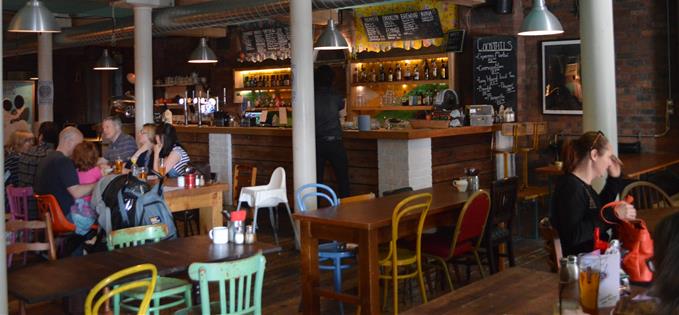 Like many places in the Baltic Triangle, square footage is not limited. It all just added to the relaxed, home from home atmosphere, as did the on-point and cheerful serving staff who seemed to anticipate everyone's needs. When one noticed my seven year old lad looking longingly towards the arcade game machine we had assumed was only a prop, they came over, switched it on at the wall and gave him the go-ahead
There are glimpses of some effort from the kitchen, "Eight hours cooked beef brisket', homemade sauces, hummus and guacamole, the burgers are mixed and shaped in-house, as are tortilla chips. But we all independently came to the same conclusion; each of the dishes had at least one ingredient too many.
The first one was a matter of taste; my lad could not be bothered with the crispy fried onions on his Classic Hot Dog (£7.95) so we'll let that one go. Once we picked them off, the sausage and bun disappeared down his gullet quickly as he did his impression of a human bandsaw.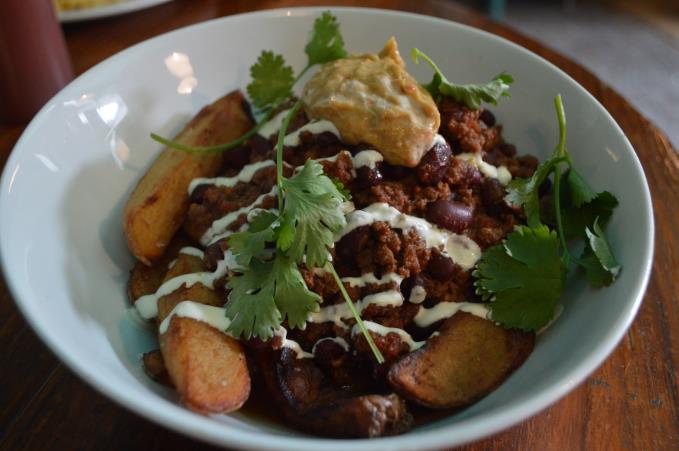 The star of the chilli is star anise
The dish that put us all on yellow alert was Chilli Bowl and Guacamole with Chips (£7.95). My fella is not what you'd call a gastronomic wimp; he's happy to pick at bones, and gouge out cheeks and eyes to feast on, so whole spices are not a problem for him, but from his bowl of chilli, he pulled out three rogue star anise.
A quick Google search reveals that Heston Blumenthal might be indirectly responsible with his high-faluting ideas about how to 'improve' chilli con carne. Like his famous snail porridge or bacon and egg ice-cream, there's not much call for it in The Baltic Social. They totally overpowered the dish - if we pulled three out of one single portion, how many must have been flung into the whole batch?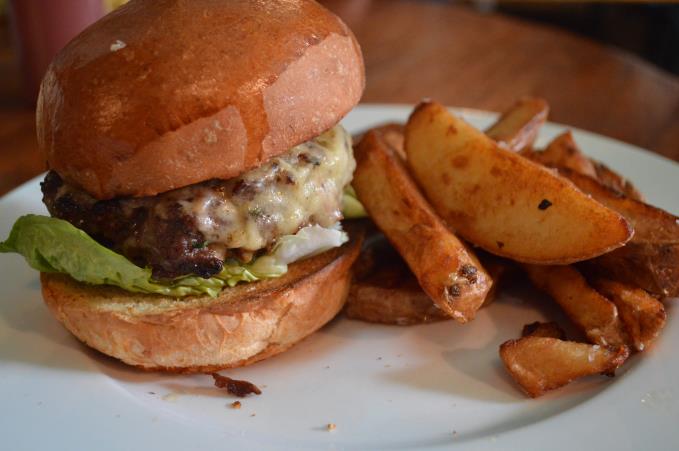 Without even knowing this sub-text, my nine-year-old volunteered that there was some kind of herb overpowering her Baltic Burger topped with mature cheddar (£8.95), so she left most of it. The coleslaw garnish had also been messed about with until it looked more like some kind of coleslaw/tartare sauce hybrid.
Between you, me and the top button of my jeans, I've been overdoing it a bit lately, so I thought I'd attempt to cleanse my spare tyre with Power Salad (£7.95) – yellow and green courgette, avocado, root vegetables, blueberries, pine nuts and feta with basil and coriander dressing.
They read like the index from a book about superfoods, but they're not all supposed to be piled into one dish. So many courgette ribbons resulted in bitterness and blueberries were just misplaced. There was so much feta cheese, and so many pine nuts it defeated the object. I should have just gone ahead and ordered the burger.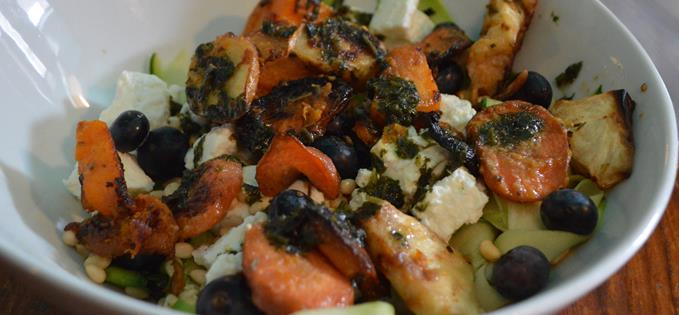 Superfood salad
The Baltic Social kitchen displays absolutely no subtlety at all. Everything has just one or seven flavours too many. What they're getting a reputation for now is their Afternoon Punk Tea (£19.95 per head); burgers and deep fried things instead of sandwiches and cakes packed with Oreos, peanut butter and bubblegum. It is loud and brash and OTT, and people can't get enough of it.
Don't we all have at least one friend who wears bright clothes, talk too loudly and laughs like a donkey shimmying down a drain? And don't we love them for it?
I said the place clashed like a pair of mismatching neon cymbals. I didn't say I didn't like it.
All scored Confidential reviews are paid for by the company, never the restaurant or a PR outfit. Critics dine unannounced and their opinions are completely independent of any commercial relationships.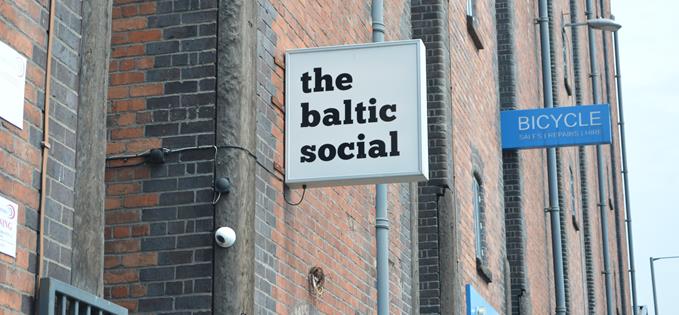 The Baltic Social, 27 Parliament St, Liverpool, L8 5RN. 0151 707 1137
Opening times: MON - THURS: 9AM - 11PM, FRI & SAT: 10AM - 2AM, SUN: 10AM - 8PM
Score: 13.5/20
Food 6/10
(hot dog 6, chilli 5, burger 7, superfood salad 6)
Ambience: 3.5/5
Service: 4/5
Venues are rated against the best examples of their kind: gastropubs against the best gastropubs, takeaways against the best takeaways, etc. On this basis, the scores represent...
1-5: Straight into the dog's bowl
6-9: Netflix and chill
10-11: In an emergency
12-13: If you happen to be passing
14-15: Worth a trip out
16-17: Very good to exceptional
18-20: As good as it gets
Powered by Wakelet