WHAT does it say about one who retreats to their own empty workplace on a dark, winter, Sunday afternoon?
Cabin fever at home? Work ethic overload? A bid to drown the sorrows? Perhaps each one of those things leading to the other.
HUS is a living, breathing photoshoot from the Danish edition of Elle Decor, complete with blankets and big hygges all round
After all, Launch 22, the business start-up hothouse on the top floor of the brutalist Tempest Building, in Tithebarn Street, does have free keg beer on tap, a suitcase full of bourbon and unlimited table tennis for when the heat from the Macbook Airs gets too much for its restless entrepreneurs.
It's from where we've been operating Liverpool Confidential for much of this year and, after our attempt at a positive weekend story fell flat on its arse (a trip around the Liverpool Christmas markets, overlooked by a gigantic Shrek), it was time to make a sharp exit from the angry ogre's land of make do and make believe (Shrek's, that is).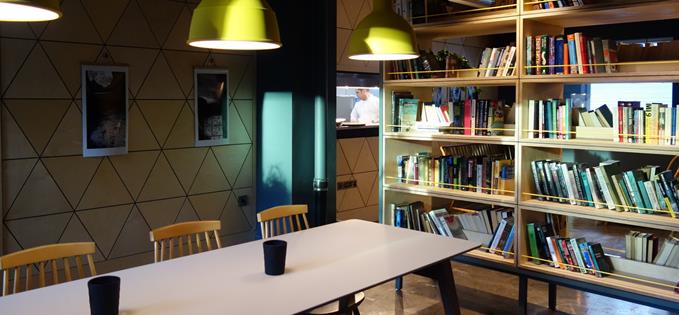 The refuge of choice was HUS. Occupying the ground floor of that very same Tempest Building, it opened at the back end of October. Within days, it was greeting all comers with a level of sustenance, Scandi vibes, flickering candles and a sense of succour you would expect from a seasoned pro: all compelling reasons to send that "I'm working late at the office" text, and be practically telling the truth.
So far, so good. However this independent fledgling was dealt a body blow earlier this month: a middle-of-the-night robbery executed by two men who assumed they had a right to the safe, the tills, the takings and hundreds of pounds in tips that Olive, Carl, Jayne and an assortment of chaps called Tom had been saving for their Christmases.
A cross between the Baltic Social and Leaf (from where many of them hail) HUS is otherwise a living, breathing photoshoot from the Danish edition of Elle Decor, complete with blankets and big hygges all round.
The food, masterminded by head chef Anna, is even better - from the smorgasbord of bold, inventive small plates, to cakes and pastries from HUS's own dedicated baker, Joanna. Why, they even fashion their own breadsticks (£3.50) which look every bit like the elm spindles on the Ercol furniture that litters this downtown den.
These brittle, gnarled bakes are made for snapping into some earthy, creamy beetroot and goats cheese dip and a bright sludge of squash and garlic hummus (£1.50)
But why stop there? The humble chicken thigh is rendered golden, juicy and flavoured by a marinade of lemon, rosemary and garlic. Then it's charred on the grill (£5.50) before coming to rest on a lush lawn of pea whizz and some herby creme fraiche for pouring.
They have resisted the tiresome urge to describe shredded meat as "pulled" in HUS, instead it is forked. Well and truly. Meek lamb shoulder, on this occasion (£5), emerges like a lion after a long incaceration with cumin, cinnamon and oregano and a sweet kiss of "Hus honey".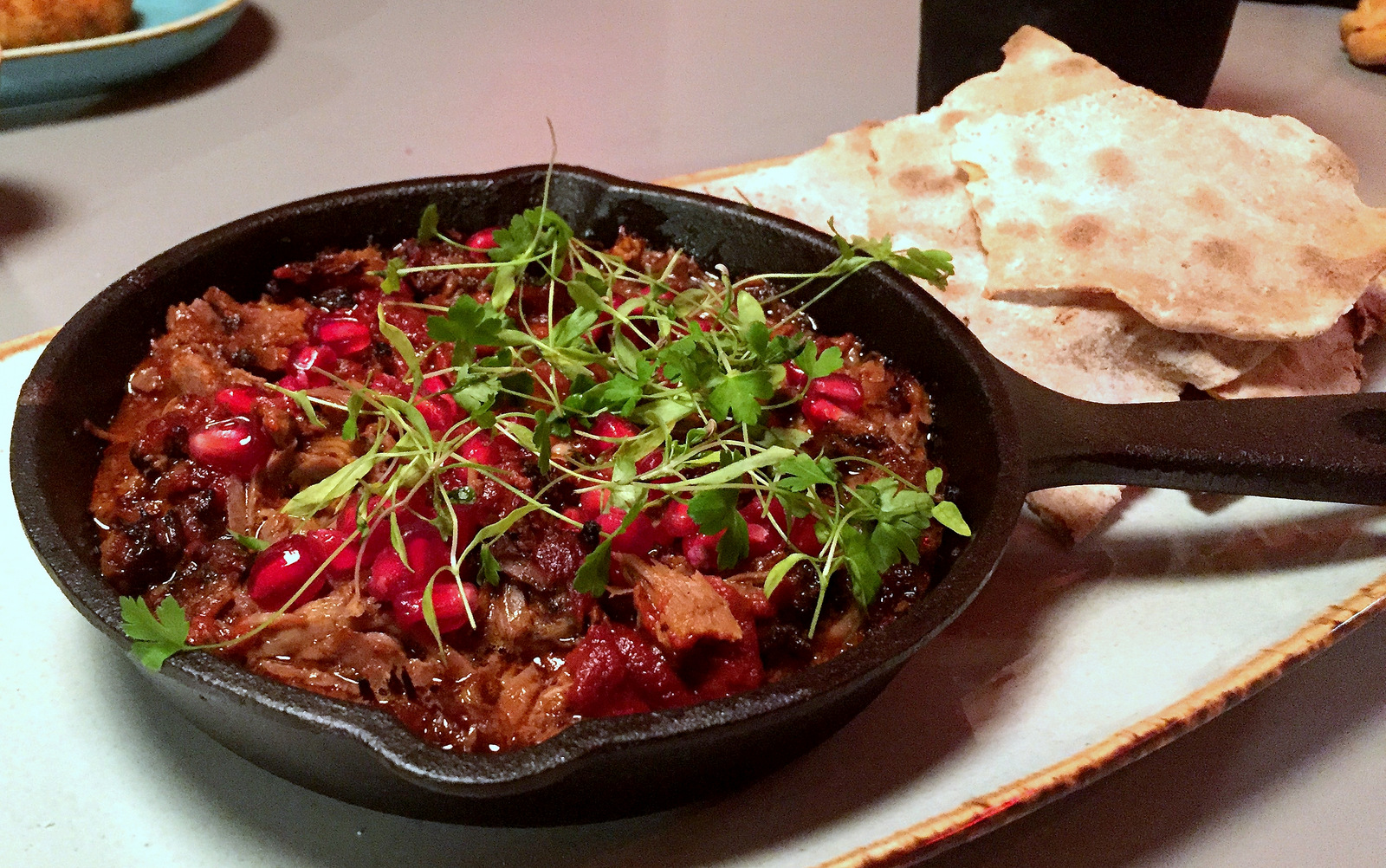 It is presented in the sort of chandlers' cast iron frying pan that all lone bedsit dwellers with only one egg to fry will remember. So, too, does a startlingly robust stew of butternut squash and cannellini beans topped with feta and rosemary breadcrumbs (£6).
If there weren't enough smiles emerging already, the honey brings more to the face of that most dour of brassicas, cauliflower (£5). It is aided in no small part by a radiant sea of romesco sauce and a flourish of toasted almonds to ease its chargrilled suffrage.
Then there is the glittering spank of seared seabass (£7) perching over smoky chorizo-braised leeks, of which there are never enough, and a crispy shallot foil to the plot.
Nordic smoked haddock and cod cakes (£5) complete this womblike food fug, a gentle combo of fish in a cloud of perfect mashed potatoes with chives and crispy shards of smoked bacon. And of course, HUS brings it to you with its own creamy, garlicky remoulade, pushing the Viking longboat out to the max.
HUS is more than great food (a paragraph on the faultless breakfast will keep for another time). There is ice cold TankBeer and copious good wine, which is just the thing, we later discovered, when one is job interviewing.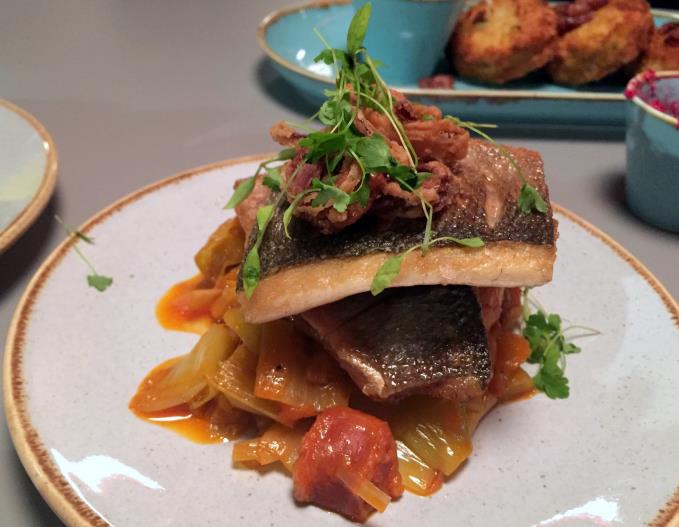 An infomal lending library is piled high with books - don't be surprised to find a slim volume of Dickens accompanying the ketchup in your cutlery caddy. Then there is the very groovy soundtrack borrowed from Baltic Social's Spotify list (The Kinks, Hank Williams, Corner Shop and Marvin Gaye).
Add a bunker in the basement called Kolbox, a figurative teenagers' bedroom where gigs and DJs and other loudness is muted down. By day it hosts yoga and craft workshops. Rooftop parties, among the beehives, are planned in the summer.
HUS will struggle to recover from its financial loss, we are told, but while such a festive punch in the guts might have been fatal to a lesser creature, this is a strong game bird with everything going for it, and will fly again.
Its most valuable collateral remains safely in place - its accomplished, skilled kitchen team, its likeable front of house and something… something which lends an air of there being nowhere quite like it in Liverpool.
Wintertime and the living is easy. So HUS, don't you cry.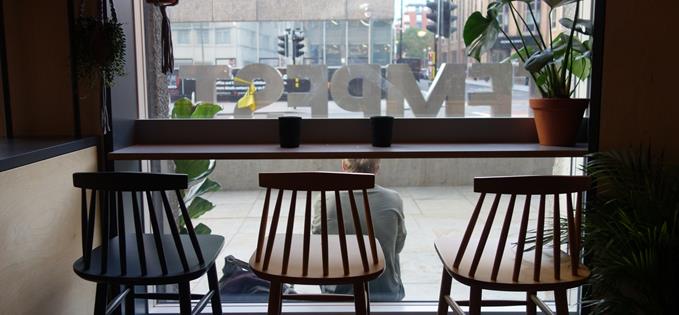 Hus,
The Tempest Building,
12 Tithebarn Street,
Liverpool L2 2DT. 0151 958 1260
Overall score: 17/20

Food 8/10
Service 5/5
Ambience 4/5
Venues are rated against the best examples of their kind: gastropubs against the best gastropubs, takeaways against the best takeaways, etc. On this basis, the scores represent...
1-5: Straight into the dog's bowl; 6-9: Netflix and chill; 10-11: In an emergency; 12-13: If you happen to be passing; 14-15: Worth a trip out; 16-17: Very good to exceptional; 18-20: As good as it gets.
All scored Confidential reviews are paid for by the company, never the restaurant or a PR outfit. Critics dine unannounced and their opinions are completely independent of any commercial relationships.