GARY Usher, the man behind restaurant success stories Sticky Walnut and Burnt Truffle, is heading across the water to Liverpool in the new year - with high hopes of opening a new bistro in an empty Ropewalks building.
"Wreckfish" is the working title, the old watchmakers' factory, on the corner of Slater and Seel Street, is the venue.
But the rest is up to you. So far there is no plan and no money. Step in the public who are being asked to seal the fate of both.
The award winning chef and restaurateur is once again turning to his loyal, food-loving fan base in the hope that they will be willing to stump up £200,000 in a crowdsourcing campaign. In return, they will be given something of a blank sheet to decide what they want. The only certainty is that it will be a bistro that is "really homely and rustic in a non-try hard way".
£200k is a rather big ask but Usher, bouyed by the success of his other three operations in Chester, Heswall and Didsbury, says he expects "a lot of fun" along the way.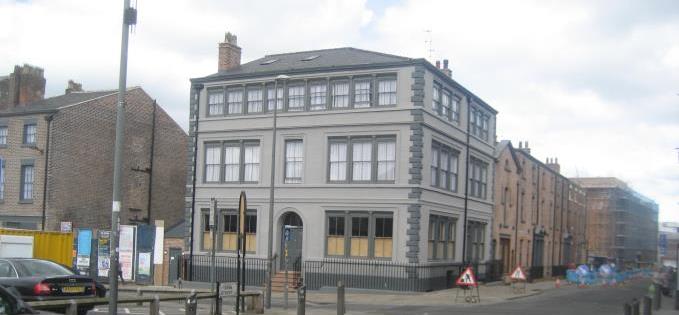 'Wreckfish' is set to open as a try-before-you-buy pop up in the old watchmakers factory on the corner of Steel Street and Slater Street
Evidently there is an appetite. The Liverpool plans were announced yesterday via a new Twitter account for Wreckfish which had gained 1,500 followers in the space of just five tweets.
And there is form. In 2014, Usher raised £100,000, via crowdfunding, to open Burnt Truffle in Heswall. And this October as if to prove he's still got it, the public pledged £60,000 to help Hispi, in Didsbury, become a reality.
Read: Review | Burnt Truffle
This time, however, the Liverpool public gets to choose exactly what it wants out of Wreckfish before reaching into its pockets.
Beginning in January, Usher and his team will test the Liverpool temperature with a series of pop-up dining events at the listed Slater Street site, which currently has no water or electricty on the ground floor. Guests will be invited to try both the space and the food before they buy.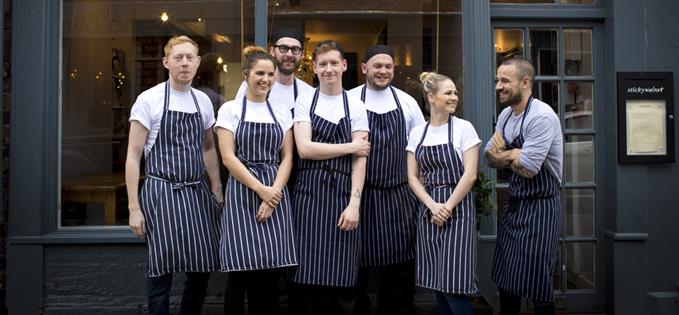 Usher (right) and his team
Speaking to industry mag The Caterer, Usher said: "That way we can gauge if people want a Hispi, Burnt Truffle or a Sticky Walnut (his Chester operation) in Liverpool. When the bill comes, diners will be able to pay what they want, and it will go straight into the crowdfunding pot."
He added: "Of course, we will have a few issues. There's no water or electricity, but that's not going to stop us. There will be a few hurdles, but I think it will be part of its charm."
Rather than have to rely on the bank, the £200,000 crowdfunder to pay for the fit-out of the restaurant and the kitchen will be launched, in March.
Perhaps with a nod to pragmatism, Usher admitted: "I don't think it's possible to raise that much. But I think there's a hell of a lot of fun and spirit involved in doing a pop-up in a derelict building. We would love to open in Liverpool – it's a stunning building and I fell in love with it straight away."
He went on: "It's really important for people to know that I don't have a plan or any money, and we know that it's a risk, but why not? We wouldn't be doing this if Hispi wasn't doing so well, but it's had such a good start and we have such a good team – they're nailing it. It's busy and profitable, and that makes me feel confident to carry on doing what I want to do."
Usher told Confidential earlier this year: I really enjoyed the crowdfunding journey with Burnt, it's a fucking cool way of doing it. People feel like they're part of something, too."
THE BUILDING THAT WON THE LOTTERY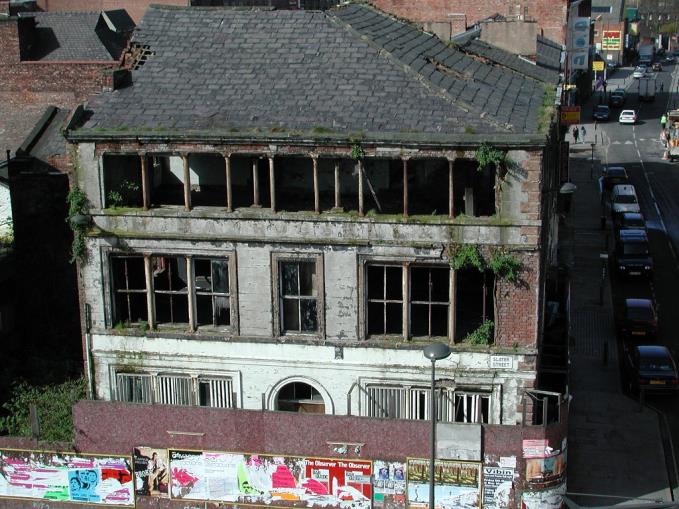 WITH its high ground floor windows letting the daylight flood in on the intricate work of 19th century watchmakers, time and neglect were the main foes of the this landmark in the heart of the Ropewalks.
As little as five years ago, the building, originally built as merchants' houses, on the corner of Slater Street and Seel Street was falling down. But lottery cash changed all that, enabling its transformation from a derelict eyesore into a complex of student apartments and offices, backed by private investment.
The building ended its commercial days as a cash register company, something Gary Usher and his team may be mindful of as they endeavour to get the tills ringing while, at the same time, giving those daylight-drenching windows a solid commercial reason for being one more time.
Read: Derelict watchmaker's makes up for lost time