JUST as the stiff Mersey wind and rain sends the cherry blossom a-scattering and the sand sticking to your teeth, spring is an opportunity, to be seized by all decent restaurants, to blow away the menu cobwebs a bit.
Any chef worth their salt or stock cubes will have come up with a raft of new dishes by now, re-igniting the jaded spirits of everyone from customer to kitchen porter.
Confidential decided to blow away its own cobwebs last week and, with the excuse of a new camera to play with, found plenty of refreshing new eye candy decorating the plates at Salt House Bacaro.
The Castle Street restaurant was one of Liverpool's soaraway successes of 2014.
Could it be the 10 different Camparis that keeps reeling 'em in (or just reeeling)? Or a Bellini from a magnificent list of seven? Who knows? But 12 months from opening, it's still not easy to get a table in here at the weekend and on Monday night it was rammed.
"What's new?" we demanded.
The waitress knew the script and immediately pointed to nine items.
This top seven were presented with flourish - and are all rather spring like and splendid.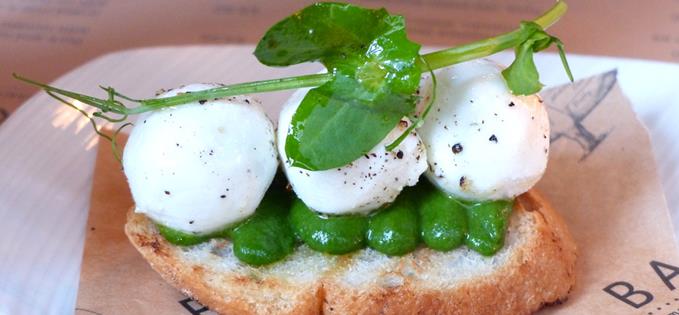 Good Looks Award: The pretty row of goats cheese pearls on spinach puree with pea shoots (£2), creamy, melting and delicious.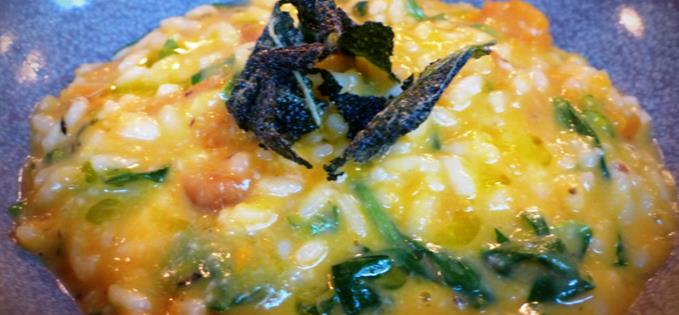 The Too-Much-Of-A-Faff-To-Cook-Yourself Award: That old classic risotto of roasted butternut squash, spinach and sage - in this instance, precisely the thing to turn you to vegetarianism (£5.95).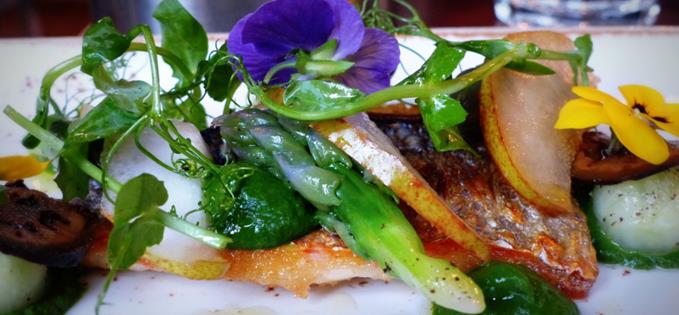 The Say It With Flowers Award: Pan fried sea bass fillet (or should that be pansy-fried?) with asparagus, pear and pickled walnut - a gorgeous combination of flavours and a feast on the eyes, garnished with trendy pickings from the flowerbed. Almost too good looking to fork.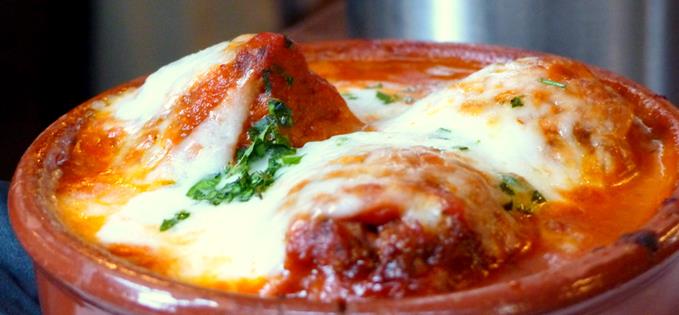 The Size Matters Award: Pork and beef meatballs £5.95) - "They are a lot bigger than before". Nothing artificial or rushed about these fat, juicy babies or the thick, clinging, textbook pomodori sauce and molten mozzarella.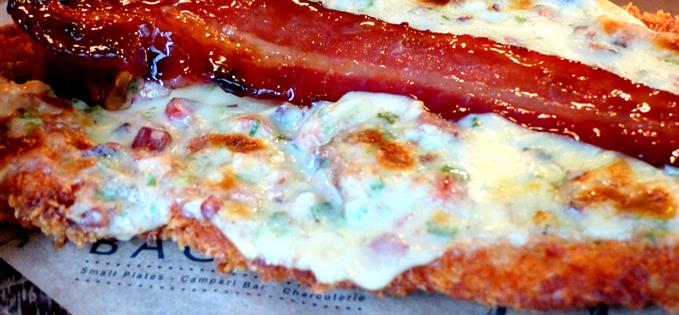 Oldie But Goldie Award: Chicken Milanese (£6.50), breaded buttermilk chicken with pancetta and cheese sauce. Comfort food from the vintage Italian cookbooks makes a moreish, welcome comeback. The secret winner of the dinner.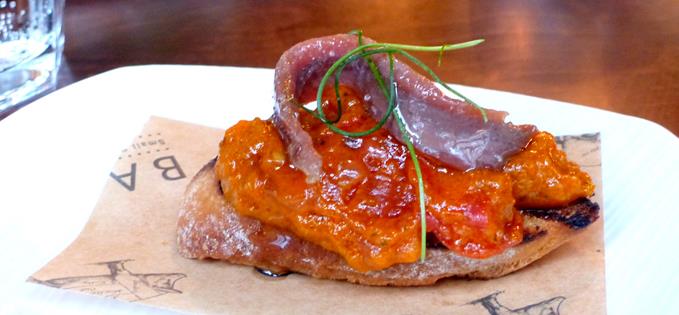 The Tingling Tastebuds Award: Cantabrian Anchovy and Crostini (£2.95). Anchovy toast, as synonymous with English public schools as boot polish, beatings and high political office, is given the Euro treatment - fished from the waters of northern Spain. Salt, sweet and crisp meet. The best way is not always the Brit way.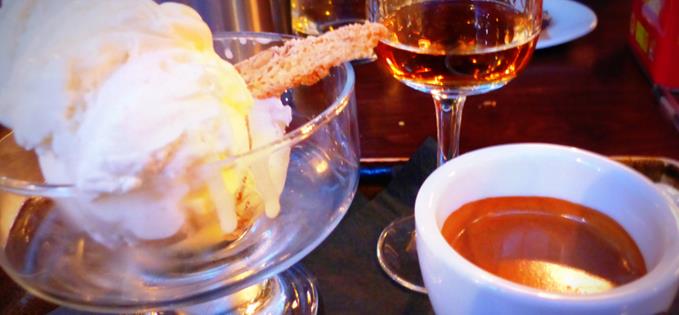 The Irresponsible Monday Night Award: An excellent Affogato (£5.95) - specky vanilla ice cream meets the dark arts of epresso and the Monday night mischief of amaretto. Not even new, but what the hell.
Nobbled or not?
Unless otherwise stated, Confidential food critics and writers visit and score restaurants unannouced and pick up their own bills. Before you all start, this was such a visit (but if the Panasonic Lumix people ever wanted to add us to their list....?).
Food and drinks bill total: £69 for two people.
New menu score: 8/10.
Read Confidential's last full review here
Salt House Bacaro, 47 Castle Street, Liverpool, L2 9UB 0151 665 0047. Website here