LIVERPOOL, birthplace of the Beatles and home to a one of Europe's leading orchestras, today became England's first Unesco City of Music.
The accolade comes 11 years after the UN's cultural arm made Liverpool's historic waterfront a World Heritage Site.
In its citation, Unesco said the title has been awarded to the city due to music's place at the heart of Liverpool's contemporary culture, education and the economy – from the live music scene to tourism, music management courses and digital businesses.
It was also given to the city based on its commitment to having a clearly defined music, education and skills strategy for young people so that Liverpool can continue to produce world class talent.
This announcement comes just a fortnight since three Liverpool festivals scooped gongs at the prestigious UK Festival Awards 2015. Sound City, Creamfields and Liverpool International Music Festival all took top honours, cementing the city's reputation for hosting outstanding live music events.
The judges highlighted urban festivals like LIMF, Liverpool Sound City and Liverpool Psychedelic Festival that have cemented the city as a haven for music, and also helped to develop young industry professionals. The designation also noted the importance and contribution of established names such as the Royal Liverpool Philharmonic Orchestra, Creamfields music festival and LIPA, the so-callesd fame school launched by former Beatle Sir Paul McCartney.
The nine places to join Liverpool today as Unesco Cities of Music are:
Adelaide, Australia
Idanha-a-Nova, Portugal
Katowice, Poland
Kingston, Jamaica
Kinshasa, Democratic Republic of the Congo
Medellín, Colombia
Salvador, Brazil
Tongyeong, Republic of Korea
Varanasi, India
Joe Anderson, Mayor of Liverpool, said: "Liverpool is renowned for its musical influence and this status is the ultimate, and appropriate, accolade for a city which lives and breathes music.
"It's no secret that music is one of the biggest reasons that visitors come here – you only need look at the numbers of people going to The Beatles Story, or the crowds that head to annual events such as Sound City or LIMF to see tha
"I'm confident that with the support of such a globally-respected name as UNESCO, this will grow further and people will realise that it is not just about the city's contribution to music history, but is about the exciting things happening right now.
"In the same way our Waterfront has benefited from association with UNESCO, so too will the city's music offer."
Liverpool City Council worked with the city's partners on the bid.
Kevin McManus, investment manager at Invest Liverpool who led the application on behalf of the city, said: "Liverpool's musical heritage is well documented, but the real reason we have been awarded this accolade is for the contemporary scene. We have some of the most vital, inventive festivals in the UK – as evidenced in the glut of recent awards – and music is at the heart of the city's economic planning.
"Whether it's the LIMF Academy developing young talent and teaching them how they can make a living from music, Sound City offering a platform to meet agents and managers or businesses like Sentric, in the Baltic Triangle, music is integral to the city's future as well as its past."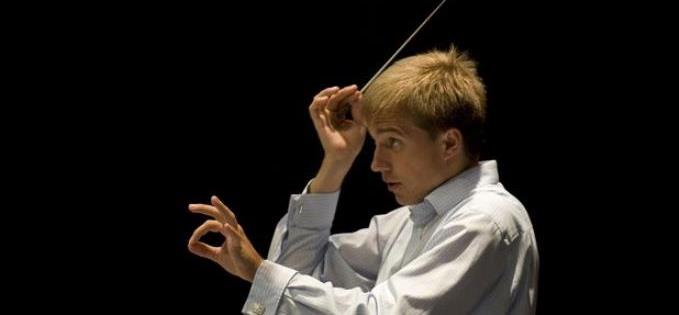 Vasily Petrenko
Thinking girl's crumpet Vasily Petrenko, chief conductor of the Royal Liverpool Philharmonic Orchestra. said: "UNESCO's award recognises Liverpool as one of the world's great music cities. 2015 is Liverpool Philharmonic's 175th anniversary year and we are proud to continue to play our part at the heart of Liverpool's musical life in our concerts at our home, Liverpool Philharmonic Hall, with city partners in celebrations and festivals, through our learning programmes such as In Harmony Liverpool and as an ambassador for Liverpool when we tour in the UK and internationally."
Liverpool was one of 47 cities to today join the Unesco Creative Cities Network.
Unesco Director-General Irina Bokova said: "The UNESCO Creative Cities Network represents an immense potential to assert the role of culture as enabler of sustainable development. I would like to recognize the many new cities and their countries that are enriching the Network with their diversity.
Glasgow became the first British city to receive a City of Music title in 2008.
The UNESCO Creative Cities Network today announced the following cities within its seven creative fields (Crafts and Folk Art, Design, Film, Gastronomy, Literature, Media Arts and Music):
• Adelaide (Australia) – Music
• Al-Ahsa (Saudi Arabia) – Crafts and Folk Art
• Austin (United States of America) – Media Arts
• Baghdad (Iraq) – Literature
• Bamiyan (Afghanistan) – Crafts and Folk Art
• Bandung (Indonesia) – Design
• Barcelona (Spain) – Literature
• Belém (Brazil) – Gastronomy
• Bergen (Norway) – Gastronomy
• Bitola (The former Yugoslav Republic of Macedonia) – Film
• Budapest (Hungary) – Design
• Burgos (Spain) – Gastronomy
• Dénia (Spain) – Gastronomy
• Detroit (United States of America) – Design
• Durán (Ecuador) – Crafts and Folk Art
• Ensenada (Mexico) – Gastronomy
• Gaziantep (Turkey) – Gastronomy
• Idanha-a-Nova (Portugal) – Music
• Isfahan (Iran [Islamic Republic of]) – Crafts and Folk Art
• Jaipur (India) – Crafts and Folk Art
• Katowice (Poland) – Music
• Kaunas (Lithuania) – Design
• Kingston (Jamaica) – Music
• Kinshasa (Democratic Republic of the Congo) – Music
• Liverpool (United Kingdom of Great Britain and Northern Ireland) – Music
• Ljubljana (Slovenia) – Literature
• Lubumbashi (Democratic Republic of the Congo) – Crafts and Folk Art
• Lviv (Ukraine) – Literature
• Medellín (Colombia) – Music
• Montevideo (Uruguay) – Literature
• Nottingham (United Kingdom of Great Britain and Northern Ireland) – Literature
• Óbidos (Portugal) – Literature
• Parma (Italy) – Gastronomy
• Phuket (Thailand) – Gastronomy
• Puebla (Mexico) – Design
• Rasht (Iran [Islamic Republic of]) – Gastronomy
• Rome (Italy) – Film
• Salvador (Brazil) – Music
• San Cristóbal de las Casas (Mexico) – Crafts and Folk Art
• Santos (Brazil) – Film
• Sasayama (Japan) – Crafts and Folk Art
• Singapore (Singapore) – Design
• Tartu (Estonia) – Literature
• Tongyeong (Republic of Korea) – Music
• Tucson (United States of America) – Gastronomy
• Ulyanovsk (Russian Federation) – Literature
• Varanasi (India) – Music