IT was the year Sgt Pepper's Lonely Hearts Club Band was released, the Mersey Sound poetry anthology was published and Strawberry Fields was about to be forever.
Globally, 1967 is regarded as one of modern culture's defining moments: the children of rock roll were turning on, tuning in and dropping out.
Liverpool, meanwhile, was right at the centre of the creative universe.
In 2017, on the 50th anniversary of the so-called Summer of Love, Liverpool will play host to a season of events, performances and ideas many inspired by the role which the city played in that time.
Organisations across the city including the Bluecoat, Everyman, Homotopia, Hope Street CIC, Liverpool Metropolitan Cathedral, Liverpool Philharmonic, Royal Liverpool Philharmonic Orchestra, Sound City and Unity Theatre any many others will be producing works reflecting the year. The programme will be announced in the coming weeks.
Catherine Marcangeli, partner of the late Adrian Henri, is working with city partners on the celebration of The Mersey Sound. She said "Roger McGough, Brian Patten and Adrian Henri were immersed in the Liverpool poetry, music and art scenes of the 1960s, but their work has also had an impact on later generations, from Paul Weller to Carol Ann Duffy, to John Cooper Clarke. The project isn't about nostalgia though - we want to revisit their work and introduce them to new audiences too."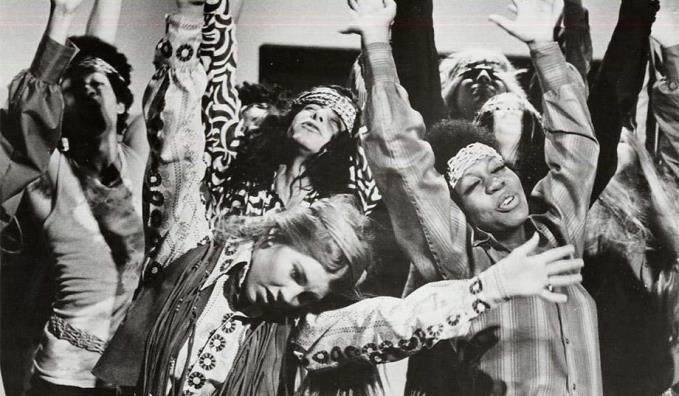 Liverpool councillors will revisit the 1967 Summer of Love next year
Councillor Wendy Simon, Assistant Mayor and cabinet member for culture, tourism and events, said: "1967 was all about creative ambition, risk taking and big ideas. We think that this perfectly sums up the cultural sector in Liverpool, so it felt like a perfect match to take those iconic moments of 50 years ago and reimagine them for today. We want the essence of '67 - an acceptance of people and ideas – to course through the veins of the city for the whole of next summer'."
The Summer of Love season will run from May – August 2017. Individual programme announcements will be made in the coming weeks.
If you remember the original Summer of Love, as the old saying goes, you probably weren't there. In any event, it's a good excuse to republish an Adrian Henri verse from that year.
Tonight at noon
Tonight at noon
Supermarkets will advertise 3p extra on everything
Tonight at noon
Children from happy families will be sent to live in a home
Elephants will tell each other human jokes
America will declare peace on Russia
World War I generals will sell poppies on the street on November 11th
The first daffodils of autumn will appear
When the leaves fall upwards to the trees
Tonight at noon
Pigeons will hunt cats through city backyards
Hitler will tell us to fight on the beaches and on the landing fields
A tunnel full of water will be built under Liverpool
Pigs will be sighted flying in formation over Woolton
And Nelson will not only get his eye back but his arm as well
White Americans will demonstrate for equal rights
In front of the Black house
And the monster has just created Dr. Frankenstein
Girls in bikinis are moonbathing
Folksongs are being sung by real folk
Art galleries are closed to people over 21
Poets get their poems in the Top 20
There's jobs for everybody and nobody wants them
In back alleys everywhere teenage lovers are kissing in broad daylight
In forgotten graveyards everywhere the dead will quietly bury the living
and
You will tell me you love me
Tonight at noon
-Adrian Henri, 1967, The Mersey Sound Anthology