IT'S been a long and thorny road, but in just a month's time, the International Garden Festival site will reopen to the public after lying derelict for years. 
The good news is admission to the 90-acre area of ornamental gardens and woodlands will be free. Dogs on leads will also be allowed. 
Star attractions will be the Chinese and Japanese gardens as well as a rocky, cascading waterfall and a hilltop platform with spectacular views across the Mersey and the Welsh mountains.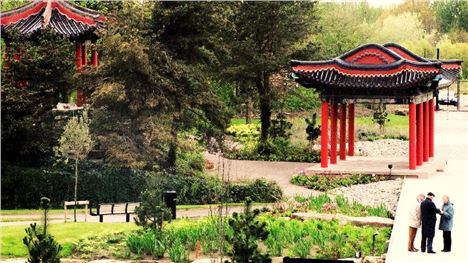 The IGF opened for six months in 1984 as a show-piece to demonstrate to the world Liverpool was still in business after the Toxteth riots. 
It attracted 3m visitors and the hope was that come the end of the festival, the site would be allocated for housing and other uses, with the bulk of the gardens being taken over by Liverpool City Council. 
In the event the council said no, and the site struggled after that. For a while, under the name Pleasure Island, it was a playground for young and old alike, with the familiar covered dome at the heart of the attraction.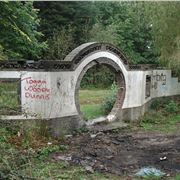 DerelictBut it became overgrown, abandoned and vandalised – with the dome being delmolished. The sorry state of the site even generated the anger of high ranking Japanese officials. Their country had gifted a stunning Japanese garden on condition it was cared for ever.
St Helens based development company Langtree came to the rescue a few years ago with a plan that would see restoration of 70 acres of the festival gardens, along with the development of over 1,300 homes on 25 acres centred around what was the original dome, towards the promenade.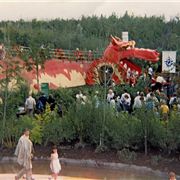 Fun while it lasted in 1984While some were critical of apartment blocks fronting a short stretch of the prom, others took the more pragmatic view it was a trade-off to secure a future for the gardens.
Although work has yet to start on Langtree's residential development, the company, true to its word, has ensure the gardens have been restored at a cost of £4.5m.
Even with Langtree's commitment to restoration, the work has hit problems. Both the contractor responsible for transforming the site and Groundwork Merseyside who were to manage the gardens, collapsed.
Langtree Development director Stephen Barnes said: "It's been a long road, with plenty of potholes along the way, but we are pleased and proud to say we have now completed work on the Festival Gardens."
The weekend preview – the first of several "test runs" – ended with a firework spectacular over the Mersey.
The gardens will be managed by the Land Trust.