THERE'S nothing Mickey Mouse about this ship, and if the wonderful world of Disney floats your boat, then read on.
For the first time ever, this weekend, the cruise ship Disney Magic is sailing into the British Isles and Liverpool is its first port of call.
It's the first of two visits to the Mersey in the forthcoming weeks Her inaugural visit, on Friday May 27, will see the 84,000 tonne vessel, which can normally be found around Florida and the Caribbean, sail in to the Liverpool Cruise Terminal in the early hours of the morning (approximately 3am) and will leave at around 6.15pm with the ship blowing her "special whistle" on departure.
Brimming with excitement? Save yourself for now. The all-singing all dancing main event will take place when Disney Magic comes back on Sunday 12 June. Expect a Pier Head alive with military bands, fireworks and Disney movies - all designed "to show the 2,700 passengers just why Liverpool has the reputation for staging fantastic free, outdoor events".
An outdoor cinema will show Frozen (sing-a-long), Finding Nemo, Toy Story and Mary Poppins in full.
A bandstand in front of the Cunard Building will host the Royal Marines Bands playing a Disney medley, performances from opera singer Danielle Thomas and Liverpool's Ukulele Orchestra.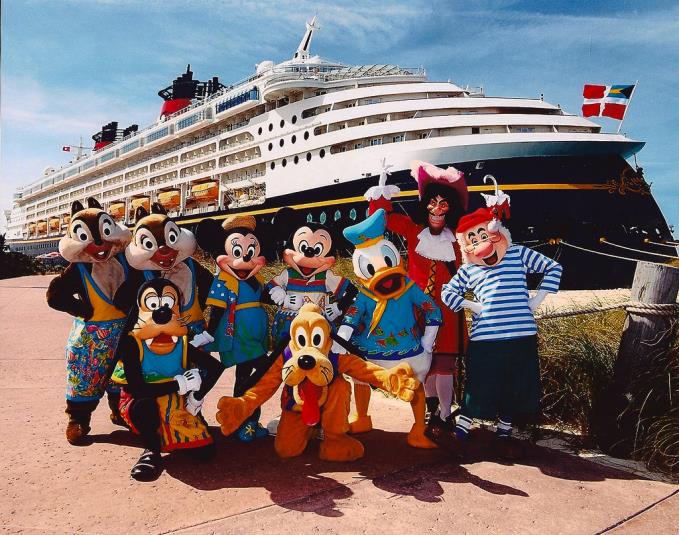 Liverpool's cabinet members will be out in force to welcome the ship to the Mersey
Young people will also be in with a shout of being crowned Liverpool's Young Town Crier.
A "Magic Garden" will appear on the Pier Head with potting sheds, toadstools, giant flowers and fairy houses. No planning permission for executive houses will rain on this enchanted green space. No sir!
Everyone who comes along to the event is encouraged to embrace fancy dress.
A fireworks display at around 10.15pm will signal the moment the vessel sails away; "happily ever after", it says here.
Disney itself sells Liverpool as being known for its "historic sites, celebrated architecture, fabulous food and rock and roll!"
The guide for its 2,700 passengers suggests visitors explore the "World Capital of Pop" and the world famous home of the Beatles. Museums, galleries and the city's UNESCO world heritage site along the waterfront are also major draws. Shopping at Liverpool ONE, the World Museum and the Magical Mystery Tour are all pointed out to passengers as "must see" things to do while they're in the city.
It's all part of a 12 night cruise from Dover which will sail to Newcastle, Invergordon, Kirkwall and Greenock in Scotland; Newcastle, Liverpool and Dublin. She will also call to Le Havre in France, as well as Guernsey in the Channel Islands.
The assistant mayor and cabinet member for culture, tourism and events, Councillor Wendy Simon, said: "We couldn't let the opportunity pass to mark the occasion in some way, and to have a family friendly event on the Pier Head seems like the perfect thing to do. It also gives us the chance to show the 2,700 passengers just why Liverpool has the reputation for staging fantastic free, outdoor events."
Powered by Wakelet