REVELLERS in Liverpool have been told to prepare for something that's "never been seen before" as waterfront nightclub Circo rolls up to a brand new base on Seel Street.
After nine years at Albert Dock the trapezes will swing for the final time on November 5.
Circo, famous for its fire eaters and tightrope walkers, will take over 7,000 sq ft of the Brockbank and Mellor building, opposite the Kazimier Garden, with a new name in the new year.
It says it's the "next chapter in its journey" and a new late night concept will take inspiration from performance nightlife hotspots around the globe.
Club owner Jason McNeill said: "The dock has played home to Circo since 2007, but now it's time for us to close the final curtain and move on. For us, there's no better way to mark our ninth birthday, then to relocate to a new part of the city with an evolved concept that we believe doesn't exist anywhere else in Liverpool.
"We have become famous for our dinner shows, which provide entertainment that really does push the boundaries and showcases some of the best talent around and we now want to take this successful model to the next level."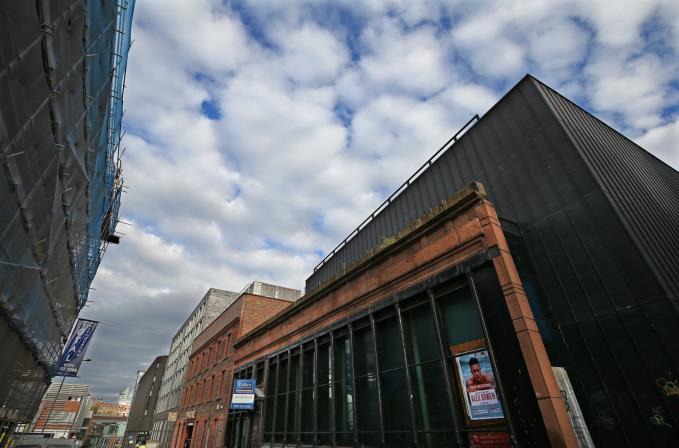 The new 7,000 sq ft venue in Seel Street
Circo owner Jason McNeill in the new venue on Seel Street
The new concept, he says, has borrowed ideas from all over Europe and as far as Mexico, including Coco Bongo and the Cirque De Soleil. It shall feature everything from dancers, trapeze acts, aerialist, acro artists, gymnastics, trampoline acts, fire artists and much more.
McNeill added: "When Circo first started, the show was completely different to anything around and it really did create many firsts. Over time, as we have developed our ideas, so have others and we really want to provide an experience that continues to position our brand as creative innovators and to consistently delight and surprise our customers.
"There is never a perfect time to move but we really wanted to start the New Year with our new venue. In the meantime, the team wanted to do something we've never done before and to end the year in a fun and alternative way while our new space gets completed.
"Between November 5 and unveiling the new Circo early 2017, we will open our very own pop up club in Hangar 34 within the Baltic Triangle, where our shows will continue. Our set designers are in there now alongside our kitchen team in order to prepare our events.
"We are not losing Circo or any of the much loved features that make it what it is – indeed it's about the next chapter in our adventure and we can't wait to share it with everyone."
The new space is set to be unveiled early next year and will have a capacity of 250 seated and 900 standing. It will also feature two dinner shows a week at 7pm, with doors opening for a nightclub with a difference at midnight.