"If man has no tea in him, he is incapable of understanding truth and beauty," once said an old Japanese Zen master.
And while afternoon tea continues to be all the rage for the ladies and laddies who have gorged on lunch and can't stop stuffing their cakehole, not everyone has got time, funds or inclination to sit around swilling prosecco and nibbling on cucumber sarnies all day.
Most of us, however, will set half an hour and a few quid aside to treat ourselves to a slab of cake and a proper cuppa.
A good calorific sponge, drizzle or even a torte must be crafted with love, care and attention and there is no finer pick-me-up.
Our operatives have been trawling the restaurants, cafes and tea shops of Liverpool to see who serves up a decent brew and an exceedingly good cake.
As ever, the Confidential maxim applies: if you are going to allow something naughty in your mouth, you had better be damned sure it is worth it.
NOTE: No cupcakes were bought, eaten or otherwise entertained during this exercise.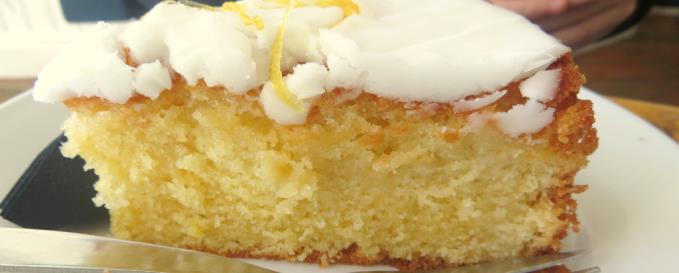 Best on zest: Cuthbert's Bakehouse, 103 Mount Pleasant, L1.
While the look is 1950s with the rosiest of tints, the feel of Cuthbert's Bakehouse is far from fuddy duddy. A mother and daughter, a dad and a lad, and a couple of gals about town are among the crowd of customers all armed with cakes baked there and then.
Cosy and traditionally English it may be, but their best-selling confection actually hails from across The Pond. Accordingly, the triple-layered red velvet cake (£2.80) packs a super-sized sugar hit.
Our other choice, a lemon drizzle cake (£2.20), is a perfect, beautifully judged sponge, soft and lemon-moist, topped with a thin layer of icing and fine strands of tart zest.
Accompanying Earl Grey tea, in a glass infuser, was good if a touch tame, despite the veritable forest of leaves. 8/10.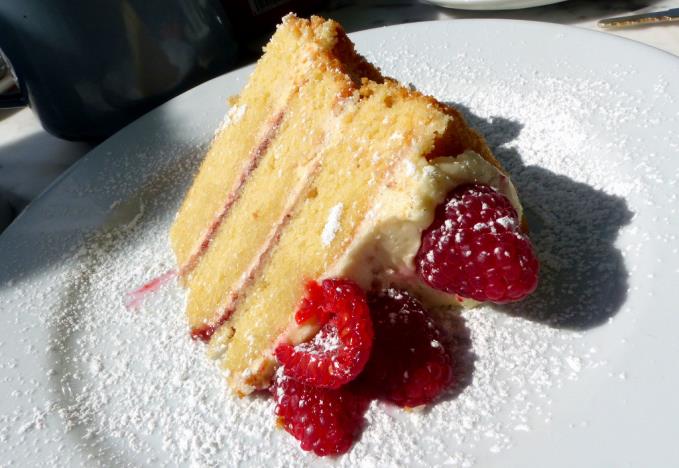 Majestic effort: The Quarter, Falkner Street, Liverpool 8.
During The Terror, Marie Antoinette is alleged to have despaired: "But how will I eat cake if my head is over there and my hands are over here?"
You may wish to ruminate on how to cobble a queen back together as you bask on the sunshine cobbles outside The Quarter, flaneurial favourite of Falkner Street, where rarely a duff fancy is served.
Marie Antoinette gave cake a bad name, unlike our own Victoria, she of the eponymous sponge on which the British Empire was built. Here, a doorstop-sized wedge of it (£3.99) is airy, buttery and deliciously jammy.
If chocolate is your thing, a solid hunk of torte (£3.99), affixed with a pretty pretzel, packs a gooey, cocoa punch.
Full-bodied Earl Grey comes in a large enamel mess-style pot, a couple of bags chucked in and wedges of fresh lemon on the side. Nothing poncey, just enough cups of cheer to last a good hour. 8/10.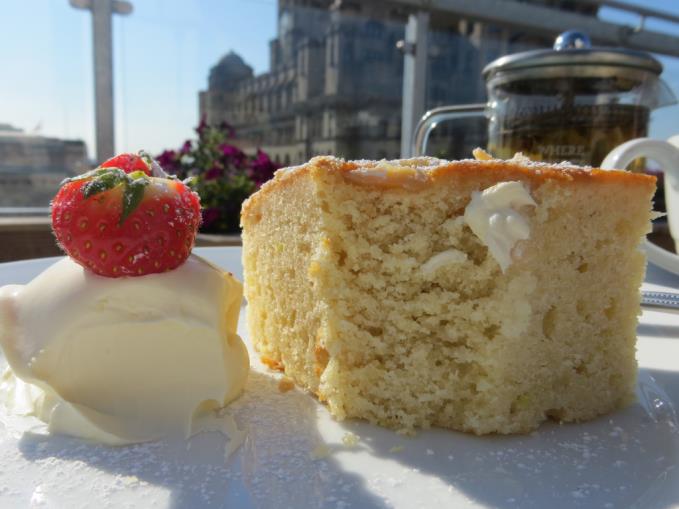 WINNER: Oh Me Oh My, West Africa House, 25 Water Street, L2 0RG.
"Almond cake. Clotted cream with that?"
"Ooh no. Er, go on then. Be rude not to, wouldn't it?"
Situated in a cavernous former banking hall overlooking The Strand, Oh Me Oh My is powered by Leaf of Bold Street which, clue in the name, blends its own teas.
Surveying the dozen or so industrial sized caddies behind the counter, our operative asks: "What sort of tea would you recommend with that?"
"Champagne and cassis," replies our server. "It's a light, fruity one, just the thing to cut through the sweetness of the cake. It's very popular."
Flavoured with black and red currants, balm leaves, lemongrass, cornflower and sunflower blossoms, this is exactly the sort of tea the proverbial Japanese philosopher would have had in mind. He'd have liked their infuser tea pots too: "Where there's tea, there's hope," is emblazoned on the glass; the inside filled with pretty, swirling foliage.
If the high life grabs you, pour your tea into a takeaway cup and hitch the elevator to the roof of West Africa House to enjoy the spectacular view and the brew that is true.
As for the dense, moist beast that is the in-house-baked almond cake, quite simply you'd be hard pushed to find better. Regrets come in the form of that full fat, strawberry-topped, dollop of clotted cream. 10/10.


NB: ALL SCORED CONFIDENTIAL REVIEWS ARE IMPARTIAL AND IRRESPECTIVE OF ANY COMMERCIAL RELATIONSHIP. BILLS ARE PICKED UP BY THE COMPANY, NEVER THE RESTAURANT OR THEIR PR PEOPLE
Selling like hot cakes: The best of the rest on test in Liverpool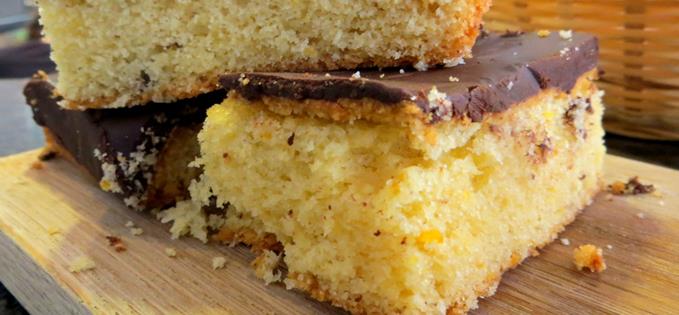 Dark chocolate and orange zest cake, by wizard of the whisk Pam at Blackburne House, Falkner Street, Liverpool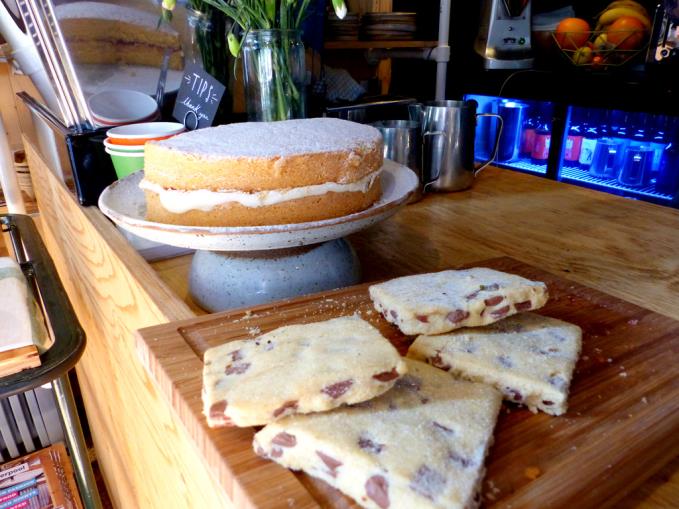 Have an udder one: Moreish treats at Cow & Co, Cleveland Square, L1 are worth a trip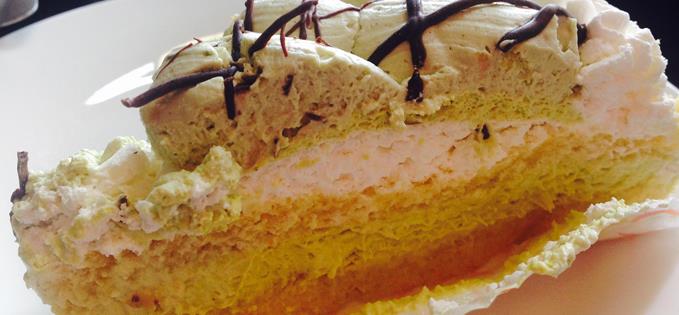 A pistachio affair at Paolo & Donata's, Williamson Square, L1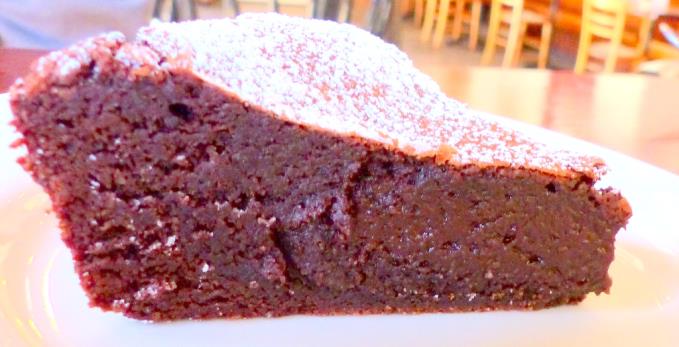 Chocolate brownie, The Brunch Club, Duke Street, L1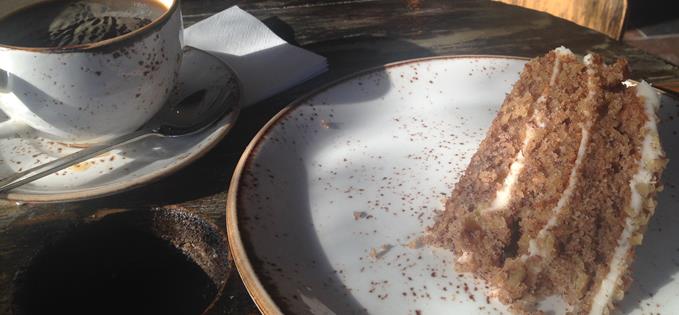 Sunset strip: Waterloo Place, Crosby Marina, Liverpool L22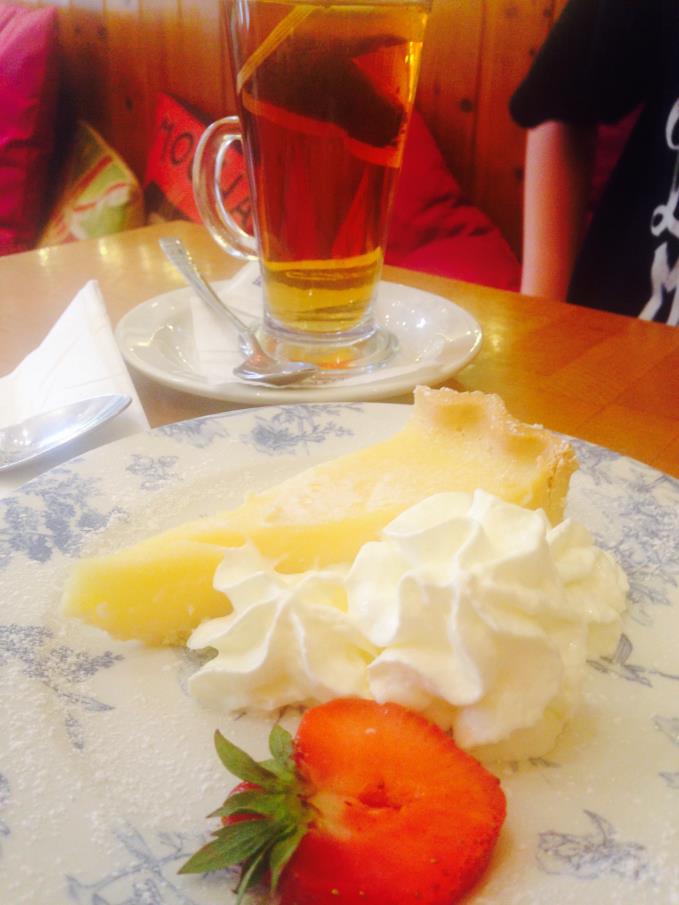 Like mama used to make: Lemon tart, Italian Club, Bold Street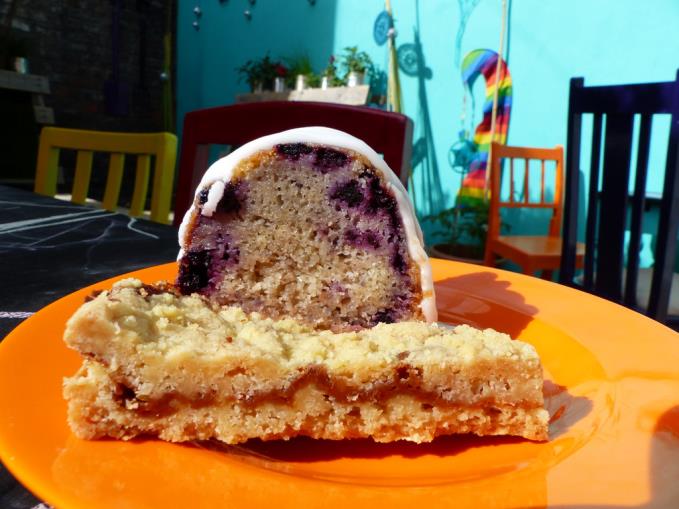 Caz's Kitchen, St John's Road, Waterloo, which also supplies Delifonseca, Bold Street Coffee and others