ASK adults to design a hospital and you'll get wards, clinics and foreboding operating theatres.
Ask children to design a hospital and they add a magical touch. And that's what has happened at Alder Hey which, this weekend, finally moves into its new £237m home.
What you get for that kind of money is a stunning atrium reception area with the world's biggest tree house, bird and animal sculptures high above. Out go the old fashioned wards to respond to a demand by children for privacy and dignity. They get their own rooms, with a spare bed for mum or dad.
They wanted something that didn't like a hospital, so they got a design that would not look out of place in the Teletubbies, with grass and wildflower meadow covering the sloping roofs as it stretches out into Springfield Park.
A garden in the out-patients department has tents and play areas with computer games.


So it was only right today that as the finishing touches are put into place, children were given a VIP tour to see for themselves the world's first hospital created for children, by children.
Over the past few years they have been a key element in the project, meeting hospital bosses, discussing their "demands" with the architects.
Today's beaming smiles - and looks of aghast - said it all. Alder Hey In The Park, as it is known, had won their approval.
Some of them had known nothing else but Alder Hey in their short lives, such as Grace Lee, main image, top, a heart patient there since birth. They and others were free to wander the empty wards of one of the biggesr children's hospitals in Europe, even the main £1m operating theatre which is equipped with the latest gizmos to enable live operations to be followed by medical experts all over the world.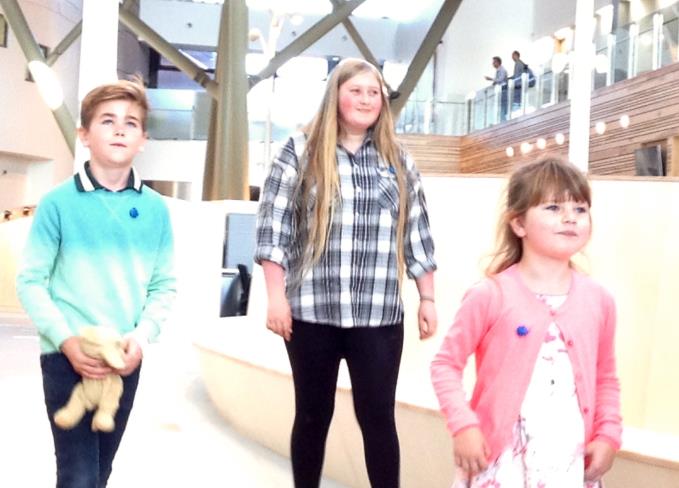 The kids are alright: the £237m hospital passes muster with patients
As surgery takes place beneath the array of lights and cameras, the young patients can drift away to the sounds of their favourite pop bands.
Twenty years ago we had the organ retention episode, which was a bit unfair as similar things were happening everywhere, but we can now put all that behind us - Sir David Henshaw
It seems a happy, friendly hospital and the surrounding of nature is good for health. Doctors say it will mean less anaesthetic being needed and recovery times will be quicker.
Project Manager David Houghton, who has been with the project since day one, said the input of the children was vital.
"We had a competition to ask what they wanted and we took on board what they told us, he said. "When I look back at the old hospital I see the Nightingale Wards, built to the design of Florence Nightingale who believed in opening doors and windows to let in plenty of fresh air. Our new hospital has outdoor areas, 21st century versions of what Florence Nightingale believed in."
The first patients will be moved in on Saturday, using a specially made covered corridor for the short hop from the century old buildings to the new hospital in Springfield Park, Knotty Ash. At 2am on Sunday, without any ceremonies or ribbons being cut, the A&E will open. The time was chosen specially because that is the quietest time.
In the past year Alder Hey has treated 275,000 patients, making it the busiest children's hospital in Europe.
Sir David Henshaw, chairman of the hospital trust board, and one time chief executive of Liverpool City Council, said the new building will put Alder Hey on the world map.
"We are already seeing the world's best doctors and surgeons wanting to come and work here. The future for Alder Hey is better than ever."
He added: Twenty years ago we had the organ retention episode, which was a bit unfair as similar things were happening everywhere, but we can now put all that behind us and look to an amazing future."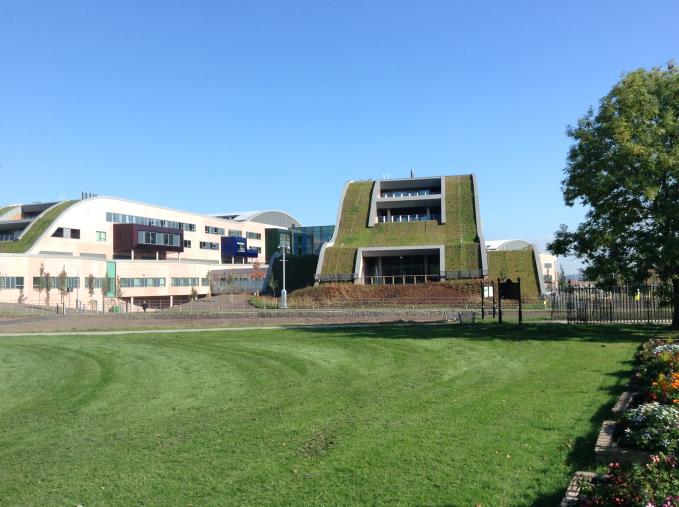 Hospital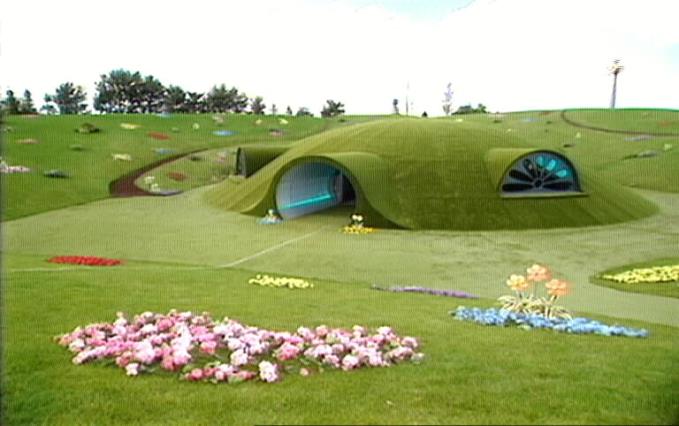 Teletubby land
Sir David said the trust board was working with Mayor Anderson to form a community organisation to take over the running of Springfield Park on behalf of the local community.
Next year an official royal opening is expected. The smart money is on William and Kate doing the deed, undoubtedly with thelr kids in tow.
girl on the computer game in the outdoor garden is 10 years old heart patient Grace Lee, a patient at Alder Hey since her birth.


'I wanted to see lots of green, something bright with loads of fresh air'
Eleanor Brigan with her winning flower picture which sparked the design for the new hospital
It was the vision of 14-year-old Eleanor Brogan that led to the radical design of the £237m Alder Hey In The Park.
Now 21, and a school teacher, she told Liverpool Confidential: "When I was a patient at Alder Hey, seven years ago, I took part in a design competition for the new hospital.
"I won the competition with my picture of a flower, and I was told later the architects had used my flower to help design the new Alder Hey. I chose a flower because I wanted to see lots of green, something bright with loads of fresh air, very different from a traditional hospital."
She added: "Alder Hey is an amazing place, but it had long, dark corridors. This new hospital is like nothing every built, it is totally different to what we think of as hospitals."