A CHORUS of condolence for Alan Wills, the founder of Liverpool record label Deltasonic, has begun following his sudden death at the weekend.
The 52-year-old suffered fatal head injuries following a cycling accident in Page Moss, last Thursday night. A police investigation is ongoing.
---
'He changed Liverpool with his boundless energy, unrestricted and off-the-wall imagination and positivity' - Candie Payne
---
Anglesey-born Alan Wills was a familiar and popular face on the city's music scene, spanning two generations of pop.
He arrived here at a time when Liverpool's second music wave was in full throttle and dominating the airwaves; swapping quiet village life for the bright lights almost as soon as he could. Still a teenager, he landed the drumming job with one of the most happening bands of the moment, The Wild Swans. A short stint with The Lotus Eaters followed, and later there was more with Shack and Top.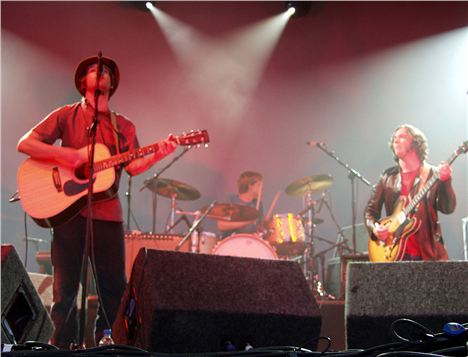 Potential: The Coral 
Like many others, Alan Wills could have hung his hat up there and then and indulged in a lifetime of reminiscences and what might have been - or simply have made the logical leap to London.
He did neither: his belief in a dance made in Liverpool driving him on.
Kitted out in the riches of experience from musical adventures past, he instead decided to do for others. He created Deltasonic, with his partner, Ann Heston, turbocharging the dreams of a third wave, a 21st century wave of Mersey talent.
The independent music mogul, widely known for his passion, straight-talking and energy, had developed a rare eye and an ear for an act with an edge. He was the first to see the potential of The Coral who he spotted in a rehearsal room playing pool and who "most people wouldn't have understood at that point".
He went on to lead them through six bestselling albums as reluctant manager (nobody else wanted the job) and mentor. Deltasonic subsequently signed the Zutons, The Dead 60's, Candie Payne, The Little Flames, The Rascals and The Suzukis with Wills active in every aspect of his acts' development, from studio work to live touring.
Jem Kelly, a founder member of The Wild Swans and later The Lotus Eaters, told Liverpool Confidential: "Anyone who knew Alan well is in a state of shock right now."
He recalled their first meeting back in 1982 when Wills declared himself to be "the best drummer in the UK".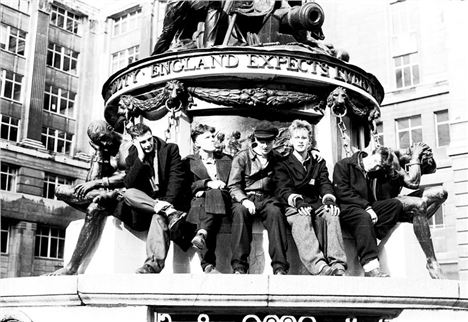 The Wild Swans in 1981 with Jem Kelly and Alan Wills first and second left (Pic Gary Lornie)
"I first met Alan at midnight on Princes Avenue, when he stopped me in my tracks and said, 'You're Jerry Kelly, aren't you? My name is Alan Wills, you don't know me, but you will soon.
"I'm the best drummer in the UK and I'm the new drummer for The Wild Swans'."
Kelly said: "I was taken aback, in a good way, but came to realise that this was an audition of his own making, demonstrating initiative, but also daring - two qualities he came to refine in his later working life. It transpired that Alan was a brilliant drummer and had a great ear.
"We swiftly became friends and Alan invited me back to his home village of Cemaes Bay, in Anglesey, in the summer of 1982. I stayed at the family home with his father, a lecturer at the University of Bangor, and his mother, who was very strict with Alan and his brother, Dennis, both of whom were adopted.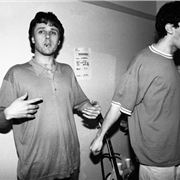 Picture by Mark McNulty"An unexploded bomb had been found in the bay and a time, 5pm, was set for the Army bomb disposal squad to detonate it. Everyone from the village went to see the controlled explosion, which had been a huge talking point for days. Everyone except the Wills family, who had to dine at five. I still recall Alan trying to explain that there was no way we could go to see the bomb being detonated and later feeling the dining table rumble and the sound of distant cheers."
He added: "The village life in Cemaes Bay was quite isolated and he was involved in musical counter culture there from an early age - there was a scene even in that rural spot. Once, he took me to a tiny church at Llanbadrig, set high on a cliff top. We had a chat about what life could bring and shared our love of music in that spiritual place."
Today as the shockwave of Alan Wills' death spread around the city music scene he nurtured and played such an active role in, many of its prominent figures, past and present, paid tribute.
Miles Kane, whose Last Shadow Puppets had a publishing deal with Deltasonic, declared on Twitter: "...such sad news he made me believe in my dreams and gave me my first break and that I'll never forget, big love to the family."
Dave McCabe, of The Zutons, added: "You gave me my first and only record deal and you were the best person to have around to learn from."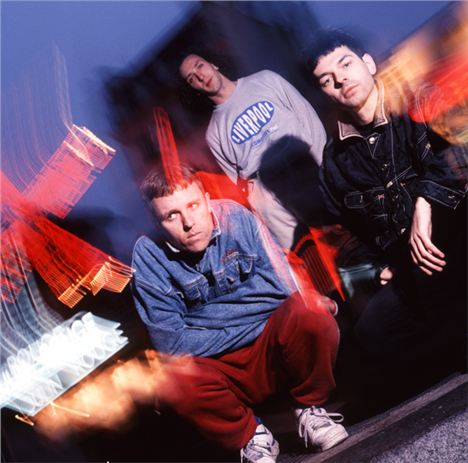 Alan Wills in Top (Pic and main pic: Mark McNulty)
Another talent he spotted was that of singer Candi Payne who told Confidential: "Im so truly grateful for everything Alan did for me."
She went on: "Alan was a once in a lifetime character. He influenced, guided and affected so many of us on the course our lives took.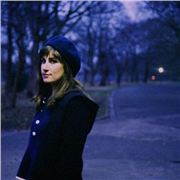 'Truly grateful': Candie Payne"He changed Liverpool with his boundless energy, unrestricted and off the wall imagination and positivity. I can not believe we have lost someone so larger-than-life so soon. I don't know what else to say. How do you describe or even come close to paying tribute to someone like Alan?"
Close friend Dave Pichilingi, head of Liverpool Sound City, remained with Alan Wills' family at Fazakerley Hospital throughout the weekend. He ended a heartfelt tribute by saying: "It was Al who told us the soul is an eternal entity that will live on beyond death. He said our body is just a spacesuit. When we die the spirit lives on and the spacesuit is left behind.
"Alan, am left crying over your spacesuit, but I know you live on. See you on the other side my friend."