BUENOS AIRES-inspired CAU can't help but shout about their beef, boasting of its provenance - the highest welfare free range Aberdeen Angus beasts, grass-fed on the Pampas Plains of Argentina - the care that goes into preparing it - aging it for a minimum of 30 days before cutting it to order - and the richness of flavour and tenderness that results. So, imagine how much of a philistine we looked nipping in there and not ordering a single steak.
Give us a break, it was lunchtime - we didn't want to spend the afternoon drifting in and out of the meat-sleeps.
And besides, there's more to CAU than just steaks. There's an extensive selection of small plates on offer for starters, a build-your-own-feast, or to just graze on while you rest your feet after a traipsing around John Lewis all day.
If you were particularly frivolous with your credit card in COS, it's also worth bearing in mind CAU's incredible value set menu, priced at priced at £10.95 for two courses, and £12.95 for three, and available 12-6pm Monday to Friday.
Yerba-smoked Beef
Ok, you can't go to CAU and not order any beef. If you're not in full-on steak mode, go for this dish of silky, thin-sliced lomito given real depth of flavour by a traditional Argentinian smoking with the South American botanical yerba, and dotted with a wasabi mayo for a twist on the classic beef and horseradish.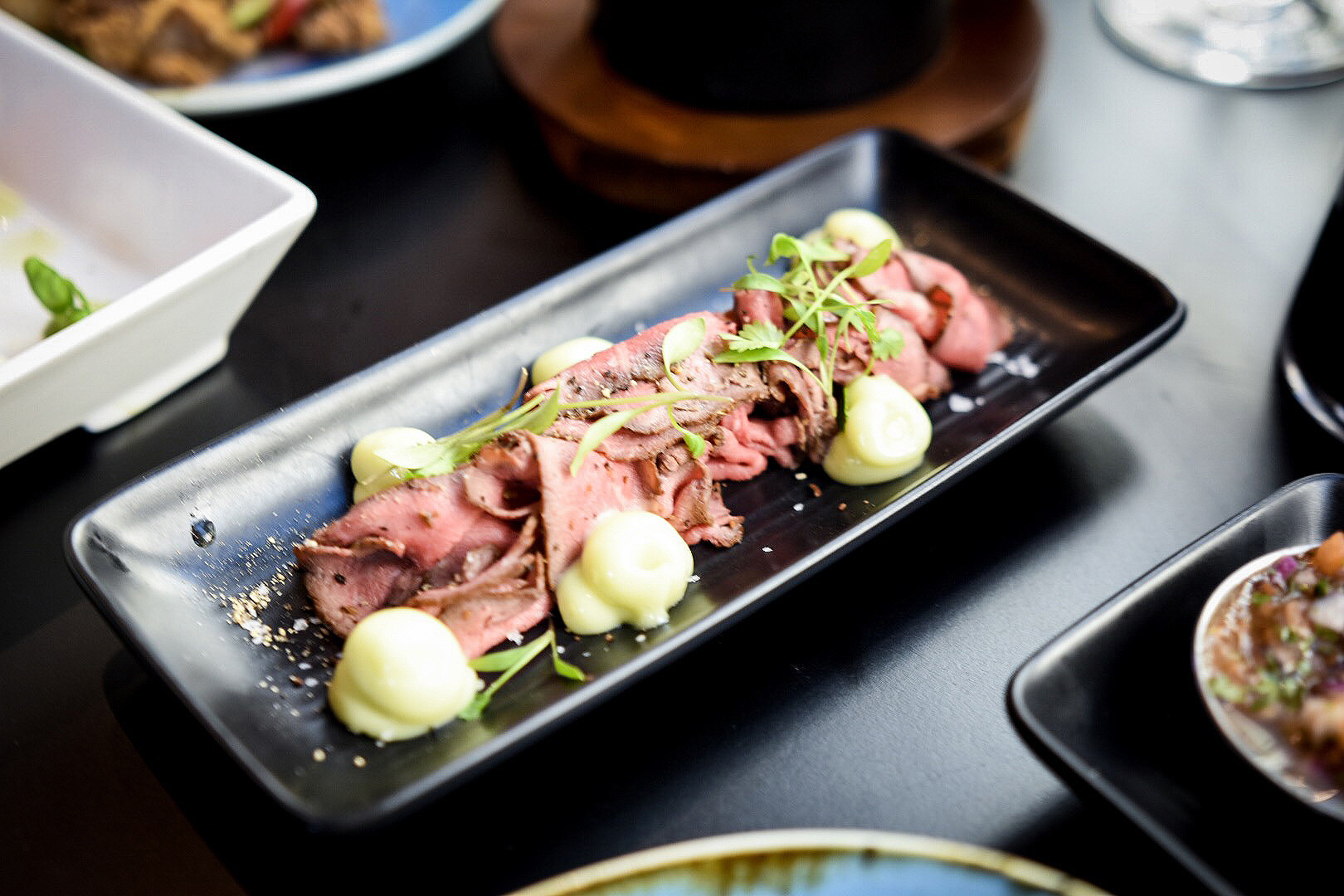 Yerba-smoked Beef
Empanadas
Essentially a deep-fried pasty, empanadas have the potential to be so wrong, but these ones are so very, very right. We liked the addition of date to the spinach and ricotta ones, and couldn't resist the spicy creamed corn version as soon as we saw the magic T-word, taleggio, on the menu.
Salt & Pepper Squid
Tender with just enough bite, and a crisp, dry peppery coating, this is as good a version of the dish as you'll find anywhere. Don't underestimate the chipotle mayo on the side though - it's got some real attitude.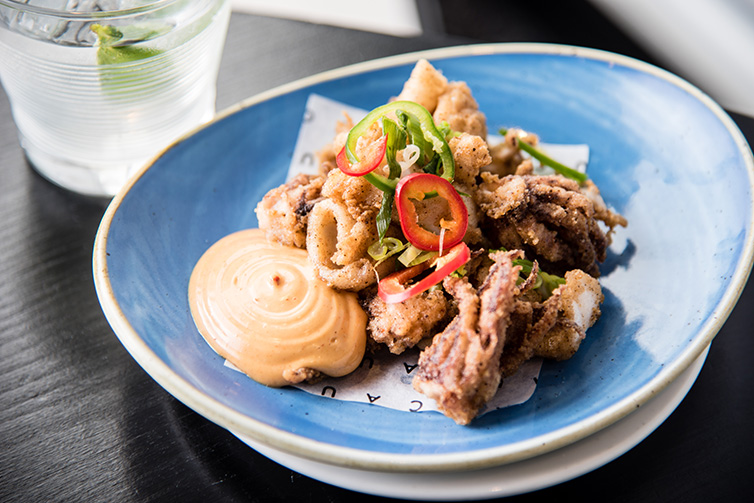 Salt Pepper Squid
Anticuchos Skewers
We went for the chicken, marinated with paprika and skewered with some sweet yellow pepper - and love the crusty char it received from the grill, courtesy of a chef who obviously isn't shy of fire. A smothering of green chimichurri sauce is welcome on any dish served to us, too.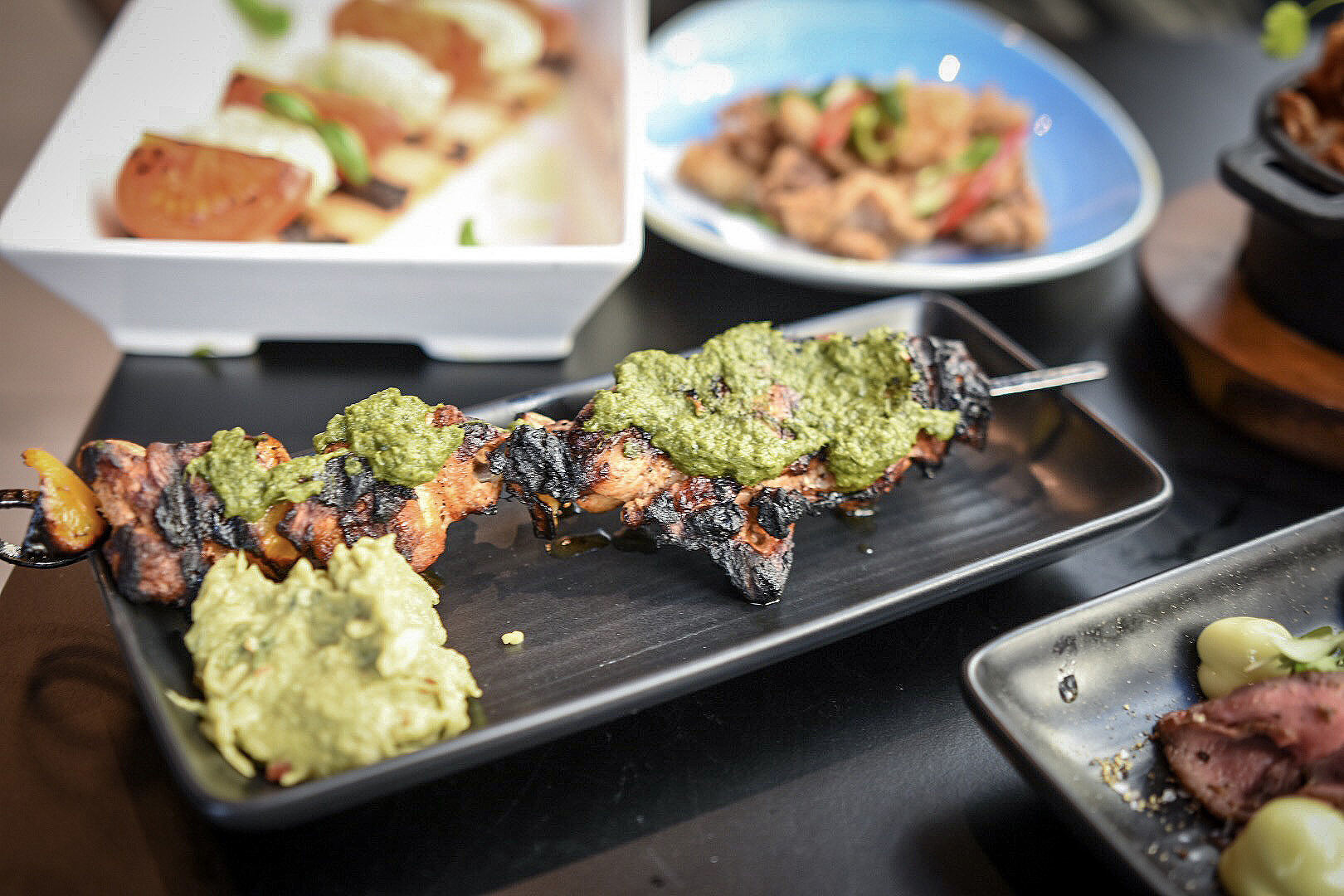 Paprika Chicken Yellow Pepper Skewer
Croquettes
There's some debate among the staff as to which croquette is the best, according to our waiter. His is the smoked haddock, we favoured the porcini & truffle, the table next to us preferred the jamon & manchego. Luckily though, they're served in threes, so you can try them all and make your own mind up.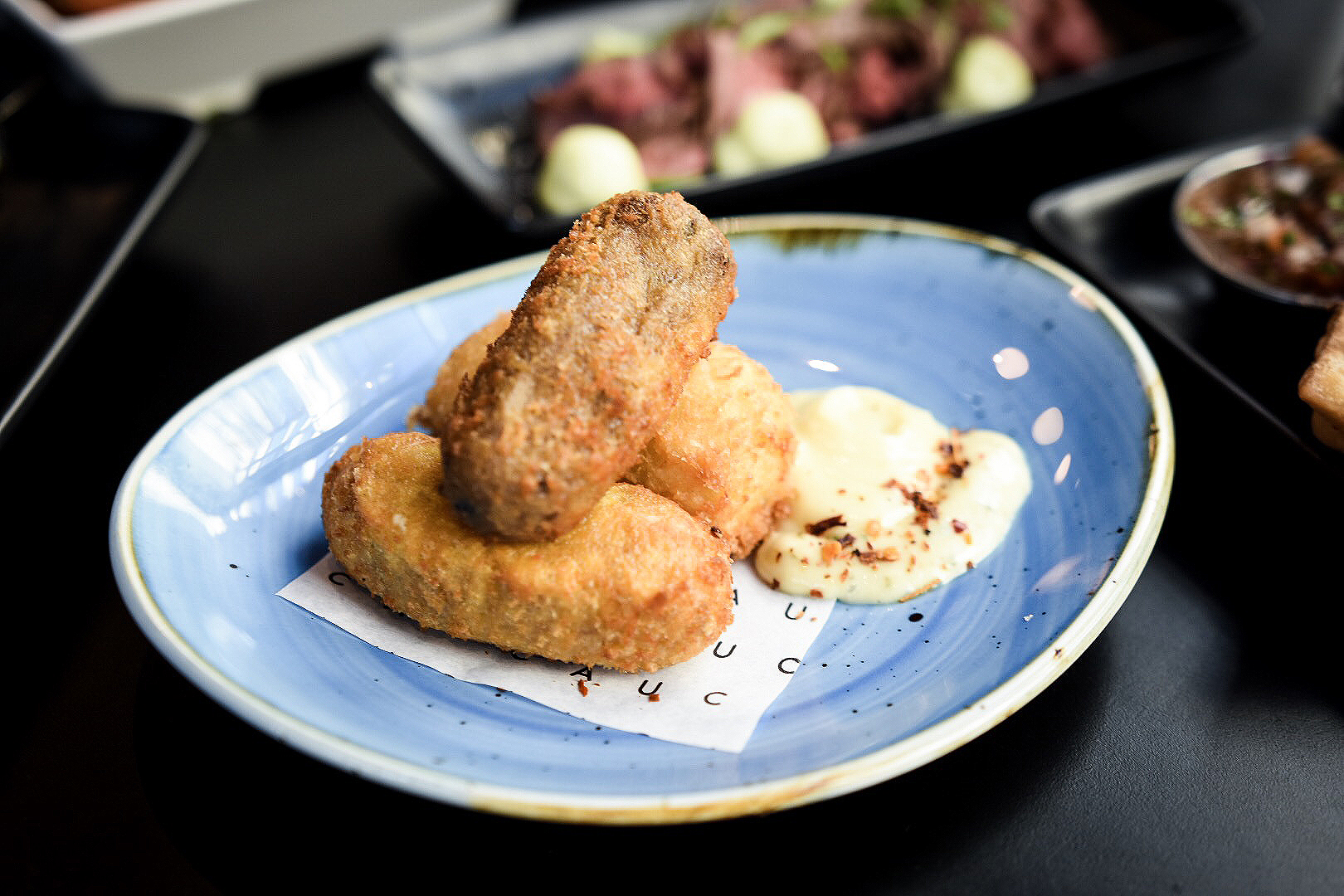 Croquettes
"Burnt" Tomato Bruschetta
Told you the chef wasn't afraid of a bit of heat. Big chunks of tomato are charred before going on top of some good, oiled bread - also blackened on the grill - accompanied by light whipped goats cheese. We ordered it as a palate cleanser, but these little touches elevate it way beyond that.
Cornflake Ice Cream Sundae
Cereal-milk ice cream, without all the hassle of flying to New York to go to Momofuku Milk Bar. The cornflake-infused milk that makes the ice cream gives it a slight sweetness, and a definite richness. It's layered with crumbled brownie, plenty of dulce de leche, and topped with cornflakes for texture. Your dentist won't be pleased with you, but your tastebuds will.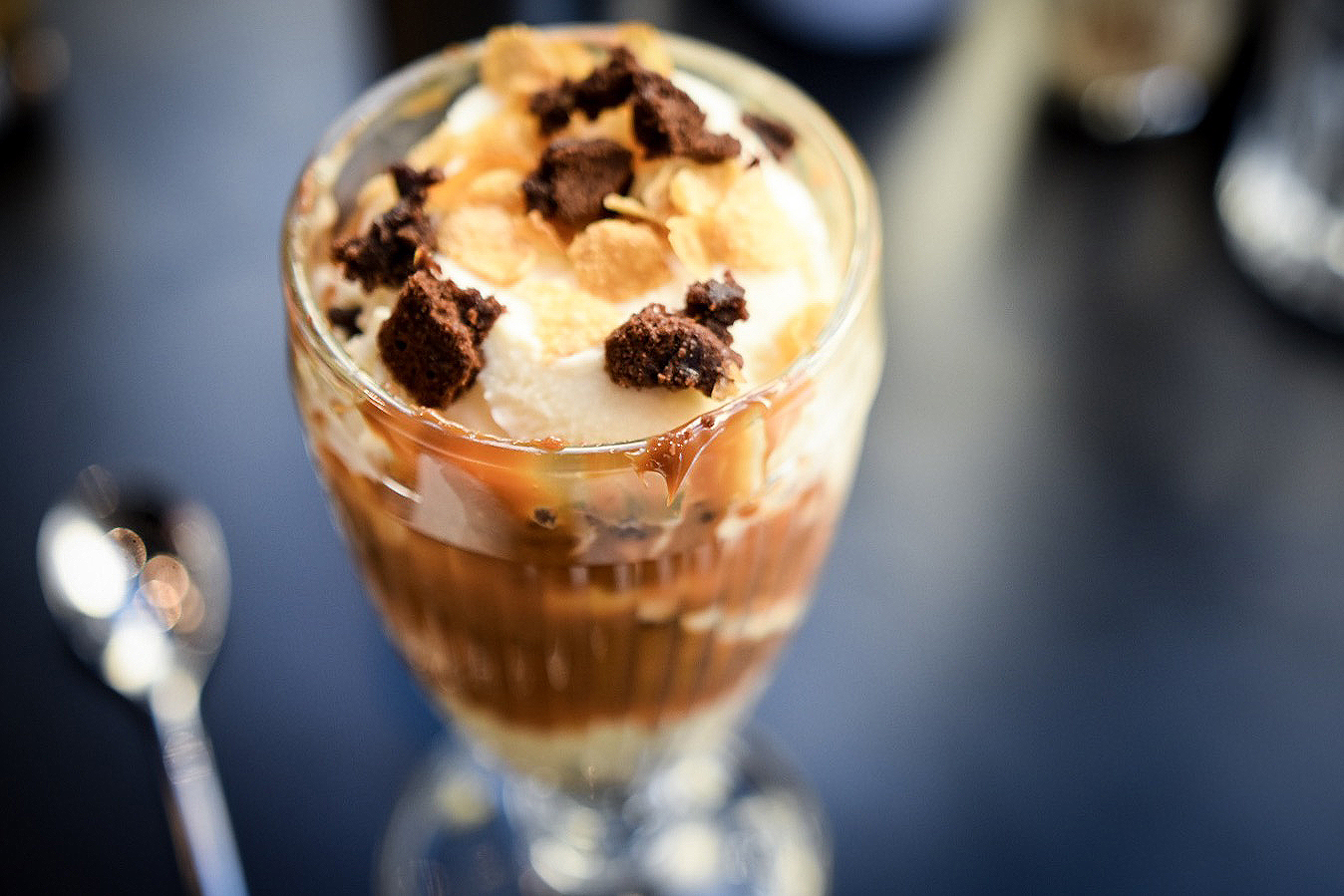 Cornflake Ice Cream Sundae
CAU, Victoria Gate, 1 Eastgate, LS2 7LY