JUDGING by the recent armada of Spanish restaurants setting up shop in Leeds this past year or so, anybody would think that terracotta dishes of patatas bravas and translucent slithers of ham were the Med's only contribution to world cuisine.
Meanwhile, our love affair with Italian food hasn't wavered. How could it? You try telling pasta that you never want to see it again - you'd have ragu all over your cheeks thirty seconds into the attempted break-up.
There's no shortage of choices - from old school neighbourhood candle-in-the-chianti-bottle spots to trendy regional small plates, via wood-fired pizzerias. Gusto, on city centre's Greek Street, with its art deco stylings, emerald-green leather banquettes, and brass and marble detailing, is very much a New York-Italian style brasserie. If you've ever watched a Scorcese film and thought "I want to eat where Joe Pesci's eating", Gusto's the one for you.
True to brasserie form, the menu has an extensive selection of mains, steaks, seafood, pasta, and pizzas which might overwhelm first-time visitors. Luckily, you can't really go wrong with most of it, but for an idea of what to expect, this is what Confidential recommends…
Two Negronis
Let's cut to the chase: you've come to a restaurant as gorgeous as Gusto because you're trying to impress. You've nailed the first impression, now you need to order like you know what you're doing. Right off the bat order two Negronis - one for you, one for your guest - the classic aperitif mixing gin, vermouth, and Campari. It might just be the best cocktail in the world, and it's perfect for swishing around the glass while you peruse the menu.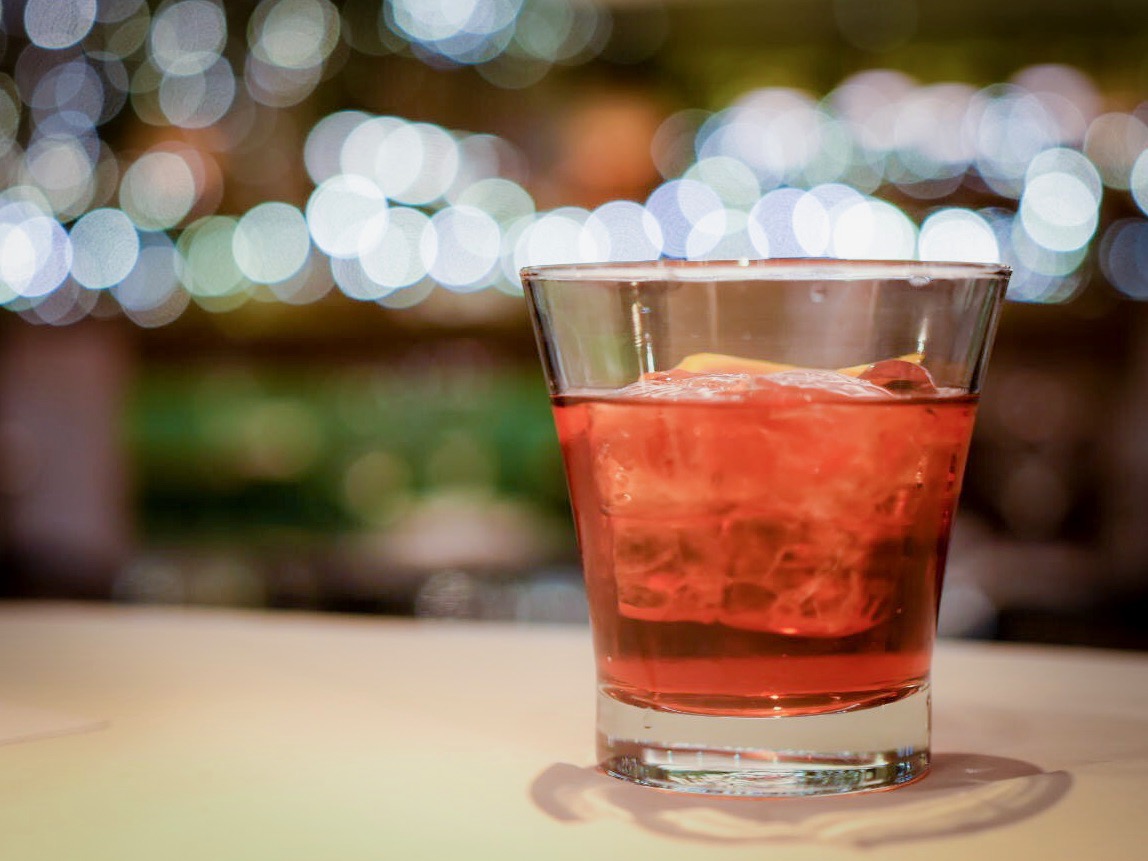 Garlic Pizza Bread
Come on, like you even need any encouragement to order garlic bread. You could go for the dough petals with garlic bread, which hit all the same notes, but this one is made with the same homemade, hand-stretched dough that Gusto use as the base for all of their pizzas. It comes straight up with rosemary and sea salt; we like it topped with a smear of tomato and basil sauce, or if you're feeling fancy you can get some torn mozzarella baked onto it.
Spicy Pork Gnocchi
Forget the supermarket attempts at gnocchi, which are more like glutenous Steadtler erasers minus the cardboard cover, this is the real deal. Sun-dried tomatoes (you can and should order these separately as a pre-starter, too) and grana padano add umami to the spicy pork ragu, accompanied by a herby pesto. It's also really fun to say: Nnn-YO-key, Nnn-YO-key...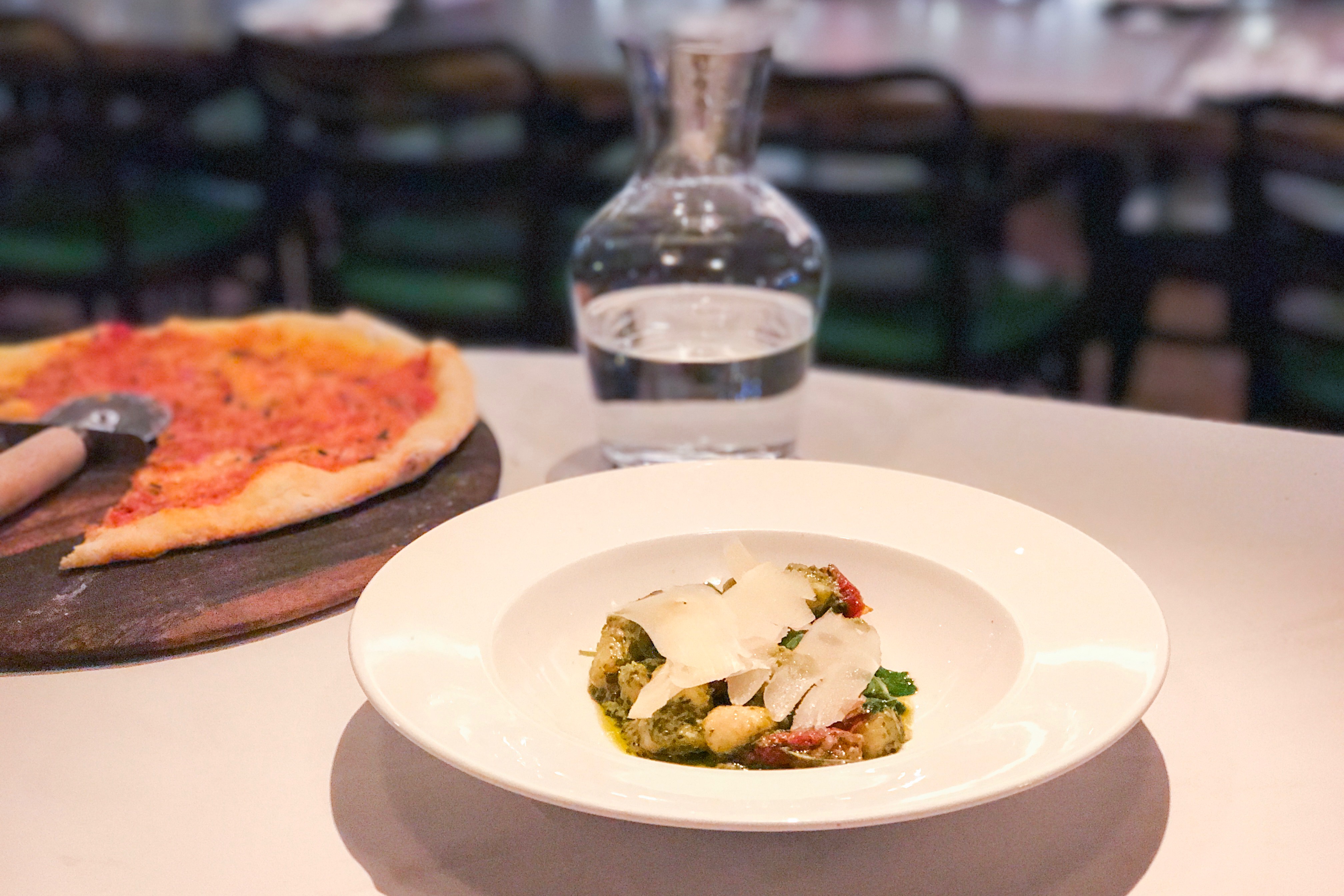 Smoked Duck Salad
This one's a christmas special, so you'll have to be quick if you fancy it. A seasonal take on brisket, with thin slices of duck breast enriched by a good smoking, and jewels of fresh pomegranate and orange, and a drizzle of aged balsamic helping to cut through the richness.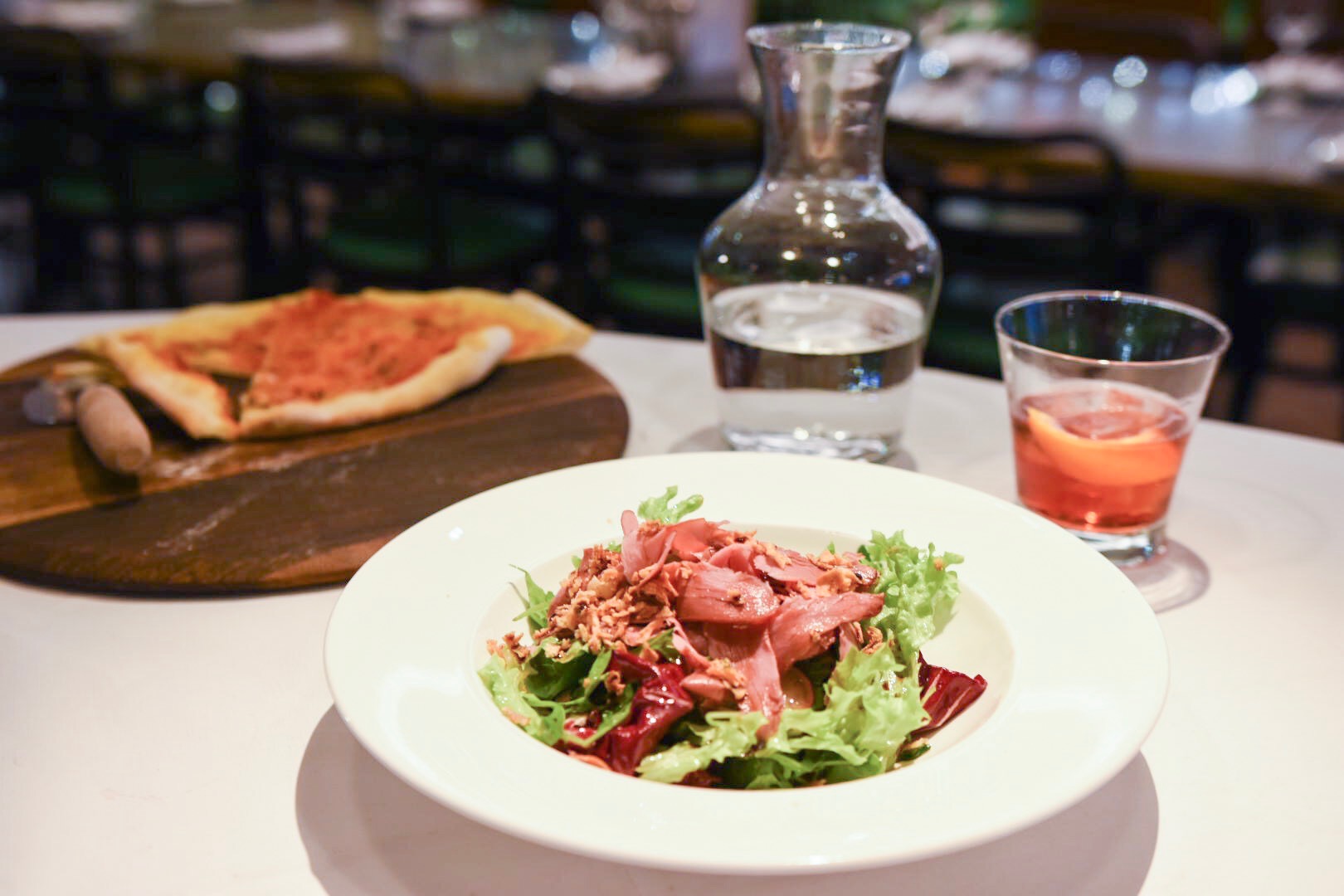 Lobster and Prawn Spaghetti
As long as you're ordering pasta - and you have to order at least one pasta dish - you might as well get the fanciest. Chubby prawns and sweet, milky lobster meat are the stars of the show, and a rich tomato sauce, with just a hint of chilli to counter the sweetness, clings to each strand of fresh spaghetti.
Roast Turkey
Ok, so it's about as Italian as croque monsieur, but you've got to try the turkey from the Christmas menu. Impossibly moist, herb-crusted turkey breast - big meaty slices as well, they haven't taken the cheat's route of slicing it thin and masking the dryness with gravy - with all the trimmings. Close your eyes and remember this fondly when you're choking back your own noble attempt at Christmas dinner...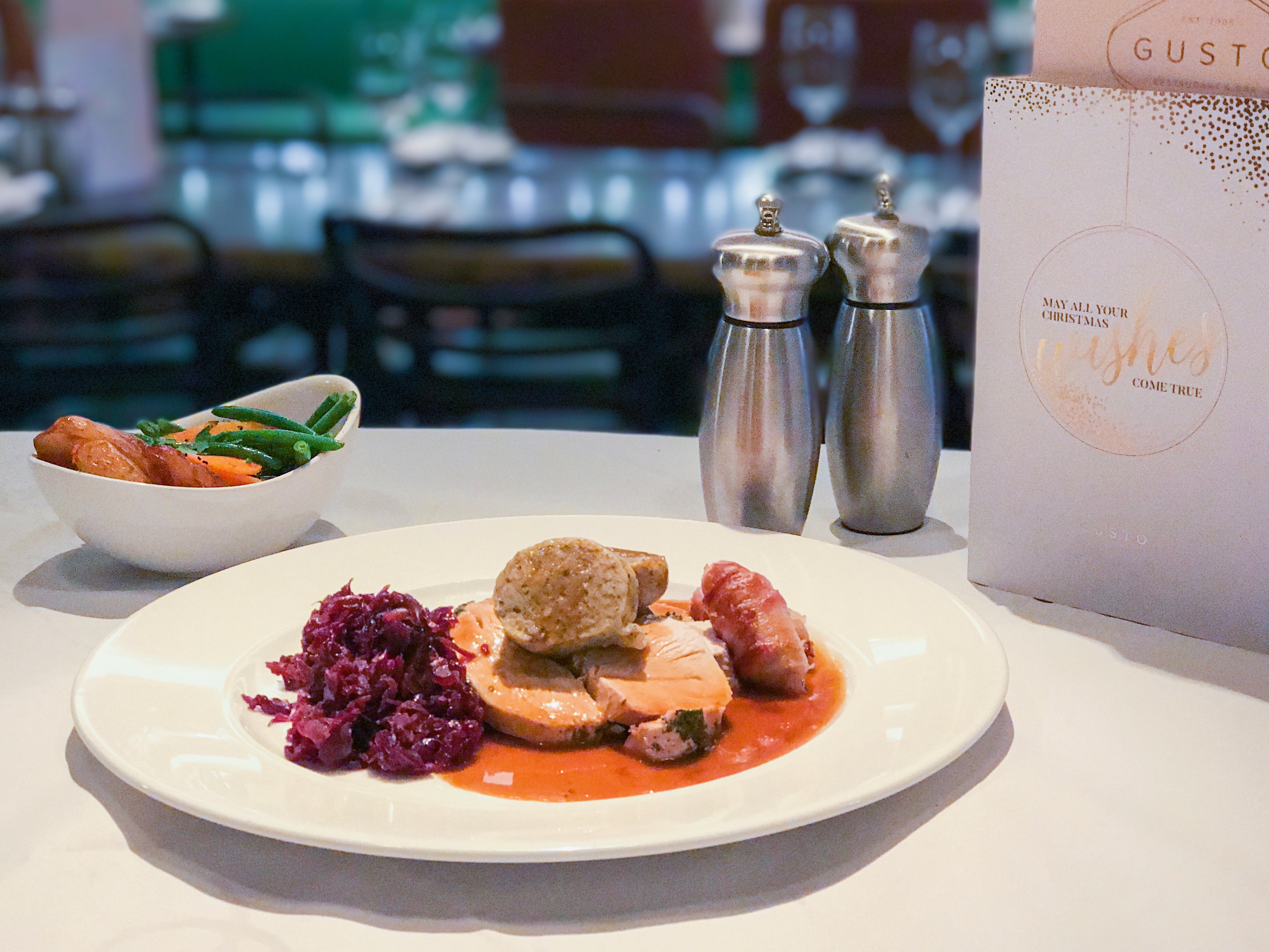 Bourbon and Gingerbread Toddy
Woodford Reserve bourbon, Grand Marnier, fresh lemon, and gingerbread spiced syrup. A recreational take on the medicinal classic - we'd prescribe one every evening, and call us when Winter's over...
Gusto, 10 Greek Street, City Centre, LS1 5RU