Leeds is no stranger to Middle Eastern food, there are shawarma spots and souks and cafes dotted all around the city and its suburbs. Until now though, the Middle Eastern food map has been missing a central, reliable, casual dining experience - that's where Comptoir Libanaise comes in.
The Lebanese concept pairs a neighbourhood-style ethnic supermarket and deli at the front, with a casual canteen at the back which cooks using the same produce, plus more, out the back. And it does so to great effect. While some restaurant chains dumb-down regional dishes for a wider audience, Comptoir Sticks to its Lebanese heritage, packing hot and cold meze dishes, grills and tagines full of flavour.
Here's what Confidential recommends:
Homemade Lemonade
Fans of Middle Eastern takeaways will have soft-spot in their heart (and a couple of cavities in their teeth) for Mirinda Orange, nothing is better at extinguishing that harissa-heat from your shawarma wrap. Comptoir's a nice place though, treat yourself to a homemade lemonade flavoured with fresh fruit, herbs, rose water and apple blossom.
If you're fearless when it comes to brain-freeze, we recommend the frozen lemonade, blended with mint, lemon, lime, and orange blossom.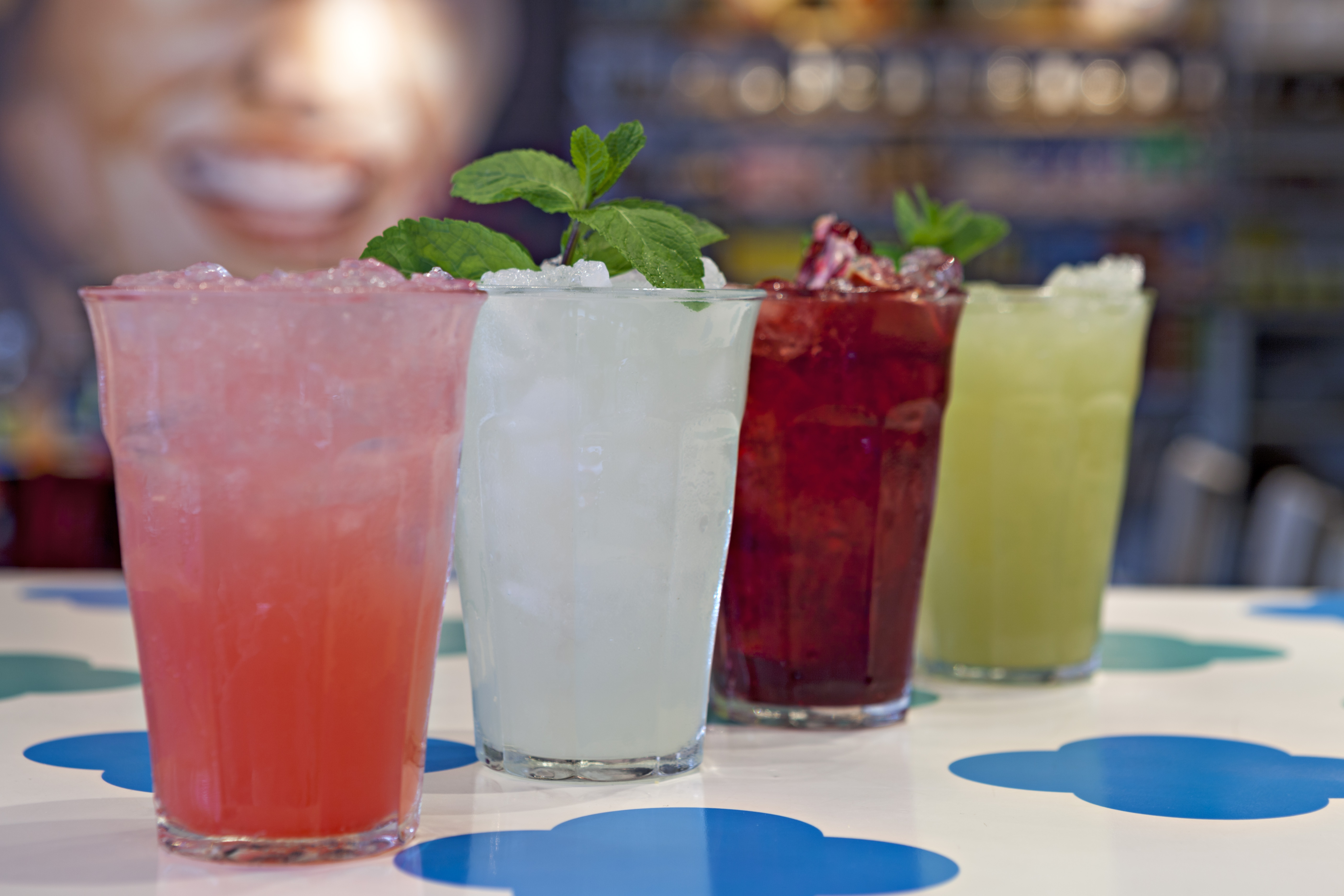 Homemade Lemonade
Dip Platter
You could try and choose between silky-smooth hummus topped with a glug of good oil; labneh which isn't afraid of showing off its acquired taste, fermented tang, and a rich, smokey baba ghanuj; or you could just order the platter and try and pick a favourite. Comes with pitta (don't be afraid to ask for extra if you need it, the staff are very accommodating) and some "dead sea pickles" - piquant from pickling, but briney enough to do their name justice.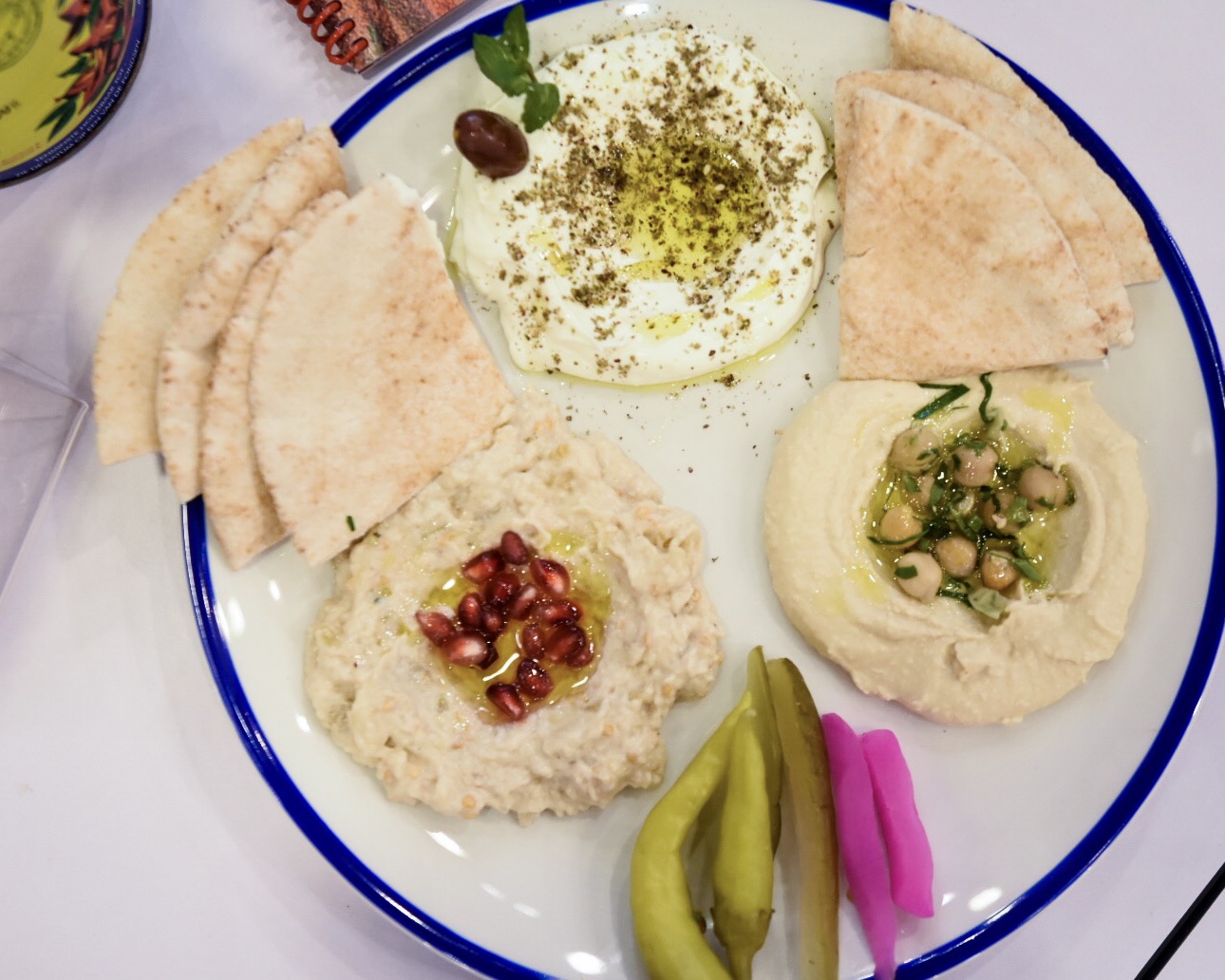 Baba Ghanuj, Labneh, and Hommos
Lamb Kibbeh
Falafel's meat-head cousin, Kibbeh are deep fried fritters of lamb, bulgur wheat, pine nuts and onion. They're slightly more of an acquired taste, but once you've acquired it you won't be sorry. A light and punch fresh mint & yoghurt dip is on hand to offset the deep, earthy flavours.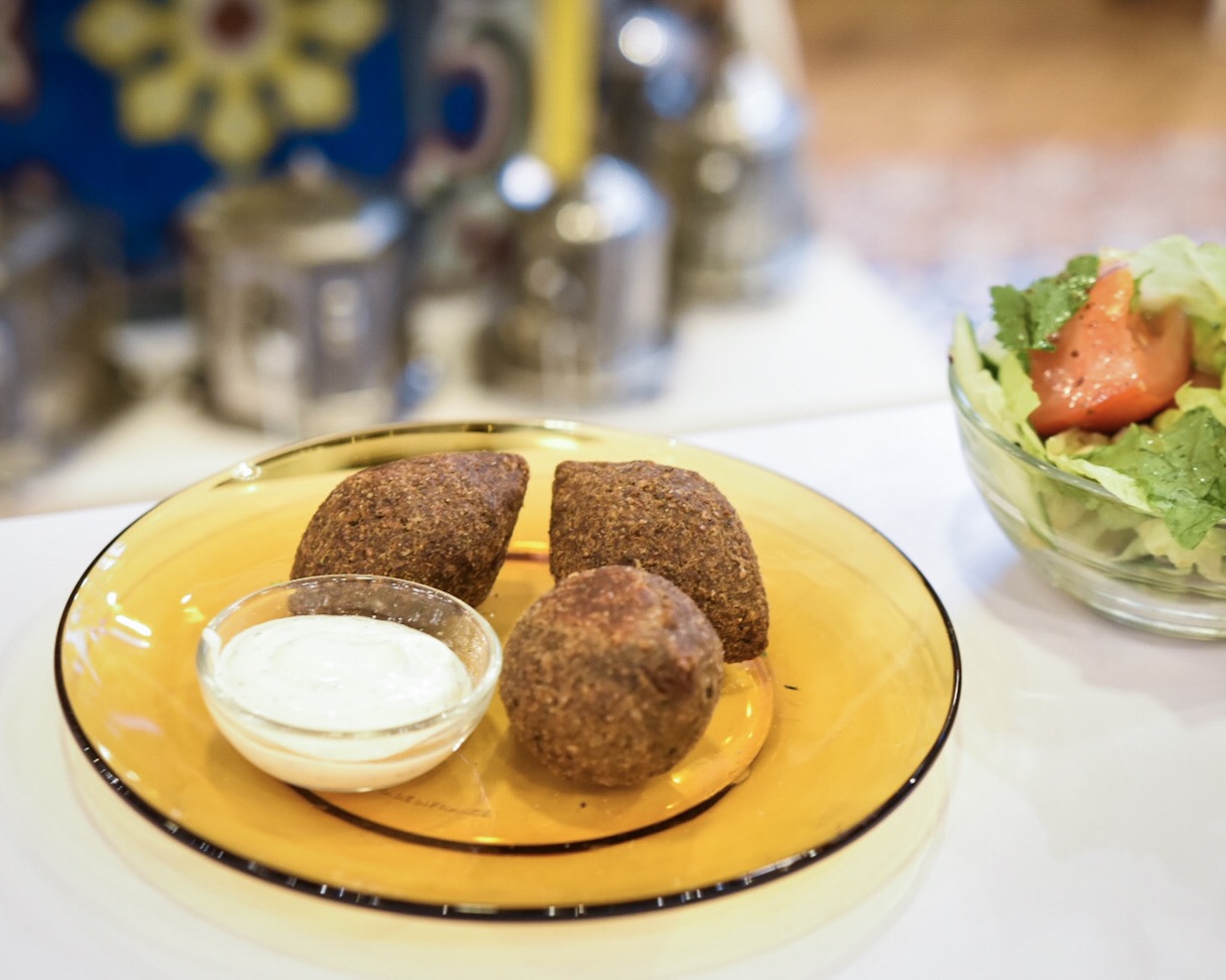 Lamb Kibbeh
Jawaneh
Ordering tagines or larger dishes from the grill means less room for mezze - not an ideal situation when you want to try as many different things as possible. We scoped out Comtoir's grilling chops with an order of their chargrilled chicken wings - full of bbq flavour as it is, sent into overdrive by harissa and garlic sauces.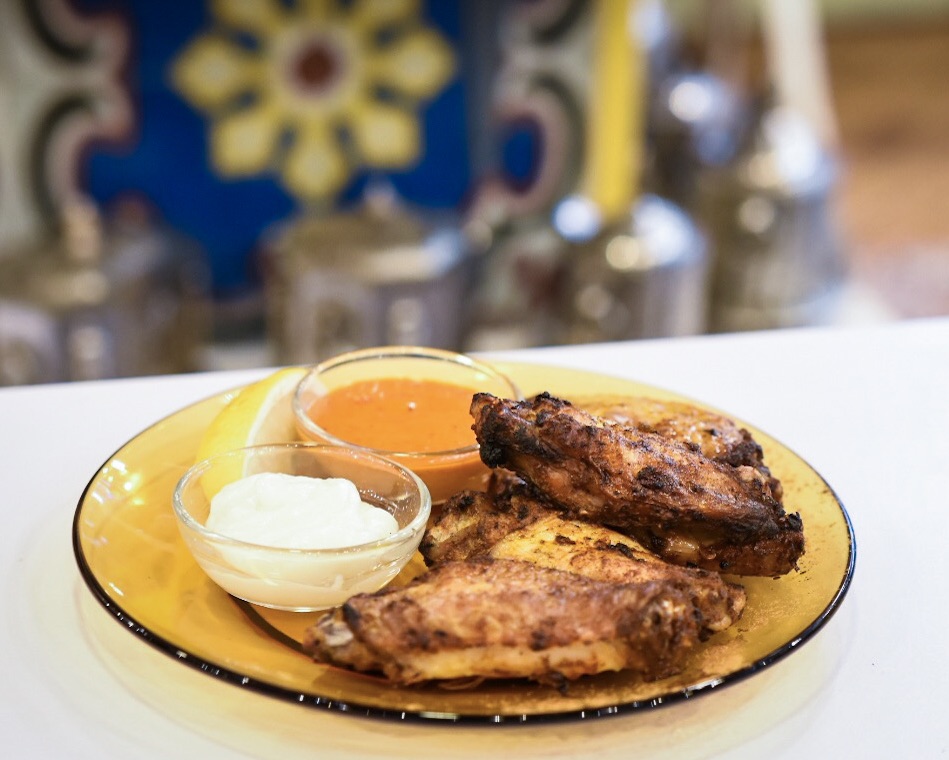 Jawaneh
Lahme Man'ousha
Most countries and cultures have their version of the pizza - from Japanese Okonomiyaki, to Italian pizza (you might have heard of it) - and this is Lebanon's. An oven-baked flatbread spread with a mixture of lamb, onions, peppers and chilli - the burst of pomegranate seeds and sweet tang of mollases helps to cut through all of the richness.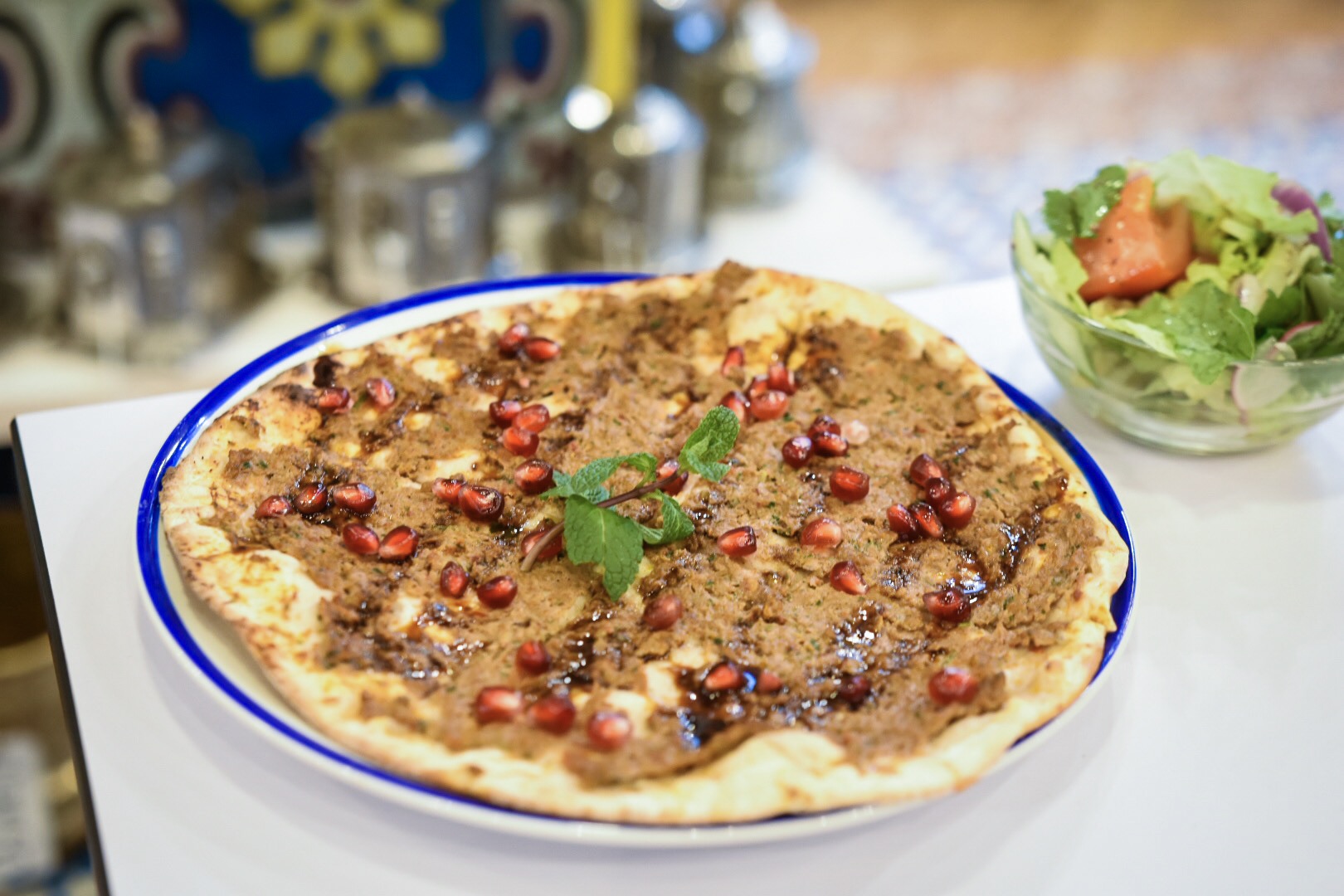 Lahme Man'ousha
Baklawa
The Lebanese can bake up a storm, so it'd be a crime to leave without trying one of their caked full of typical Middle Eastern sweet flavours; orange, almond, rose, and pistachio. If you're too full though, you can be excused for taking home a selection of baklawa for later on. There's a selection of mini pastries full of nuts and syrups - we recommend the flakey, walnut-filled Hadath.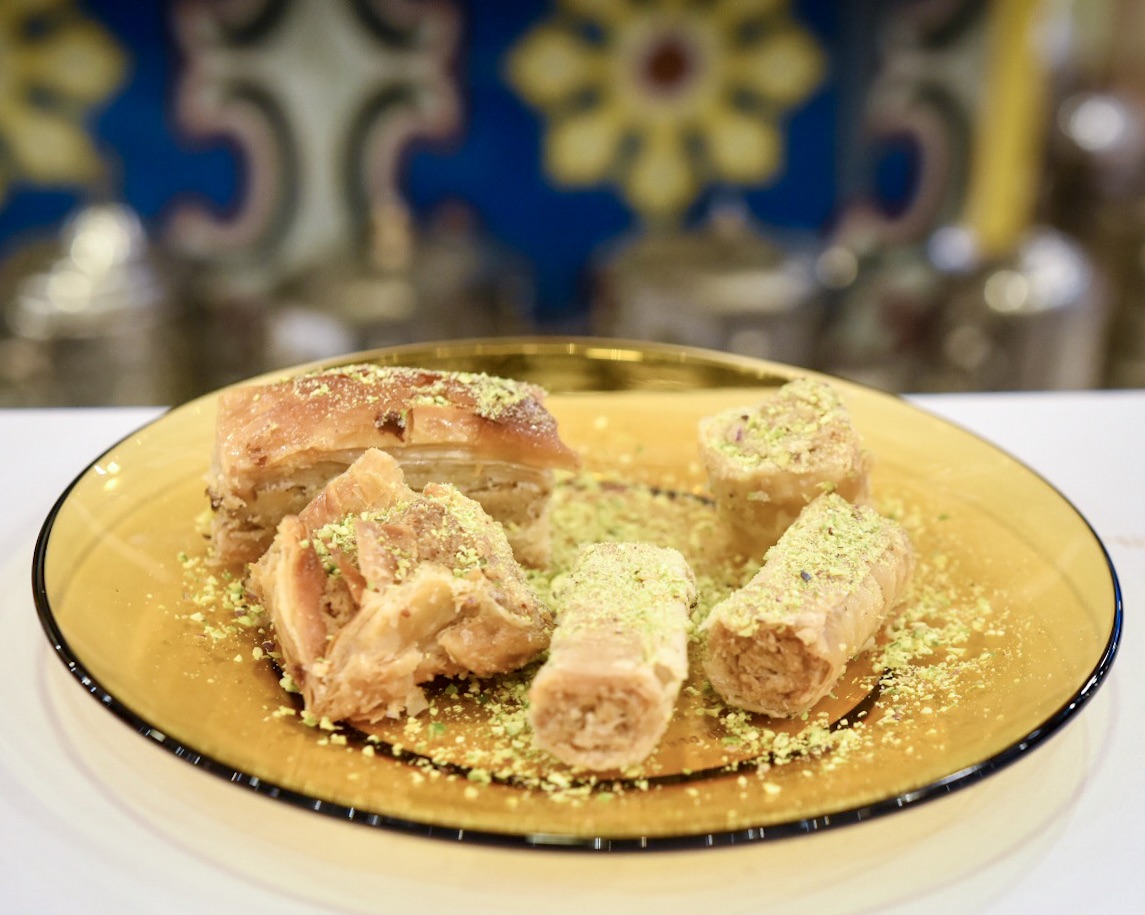 Baklawa Selection
Comptoir Full Breakfast
Honorary mention goes to Comptoir's breakfast. Our Manchester colleague pondered that it might be the best breakfast in Manchester, which made us sit up and take notice. Lebanese cultures don't eat pork, so the sausages are spicy merguez-style lamb ones, and served with eggs, spiced potatoes, grilled vegetables, and spicy stewed fava beans in place of your usual Heinz Baked variety. Wash it down with a traditional, strong, Lebanese coffee to put the spring back in your step for the rest of the day.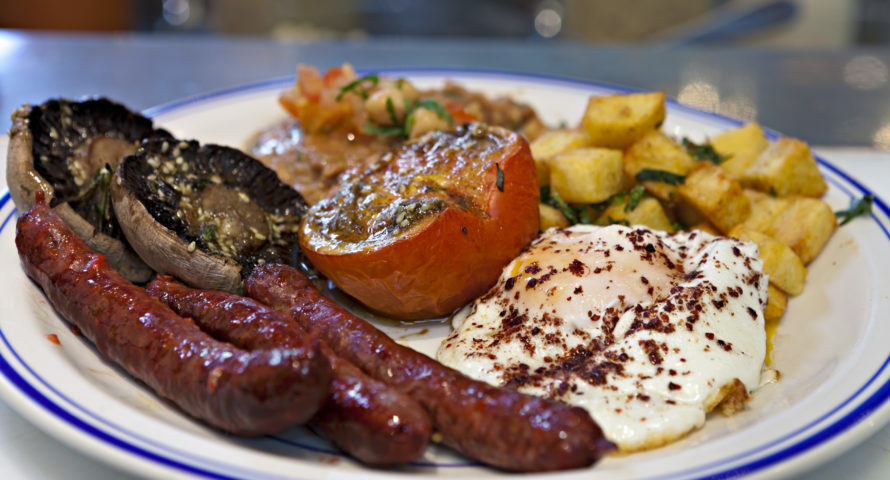 Comptoir Full Breakfast
Comptoir Libanais, Top Floor, Trinity Leeds