Whether it's a cup of warm comforting hot chocolate, an exotic single estate grown bar of cacao or deliciously indulgent boxes of chocolates that you're after, Leeds has everything from the finest names in chocolate couture to a burgeoning selection of independent chocolatiers to choose from.
Hotel Chocolat - Roast & Conch
It's probably no surprise that topping this list is one of only two Hotel Chocolat restaurants in the country. Making bean-to-bar chocolate in their cocoa kitchen, serving cocoa inspired cuisine upstairs in their restaurant and providing a plethora of cocoa cocktails from the bar downstairs are just a few of the things they do, before we even talk about their chocolate shop.
Looking for exciting chocolate here? Well they sell everything from single origin chocolate bars - grown at their own cocoa estate in Saint Lucia - to seasonal chocolate wreaths, chocolate cookbooks, bottles of cocoa-infused spirits and even cocoa scented eau de parfum.
Oh yeah, and boxes of their award winning chocolates. Keep an eye out for their 65% supermilk gin bar or their whiskey truffles if you're looking for something a little bit special.
Hotel Chocolat, 55 Boar Lane, Leeds LS1 5EL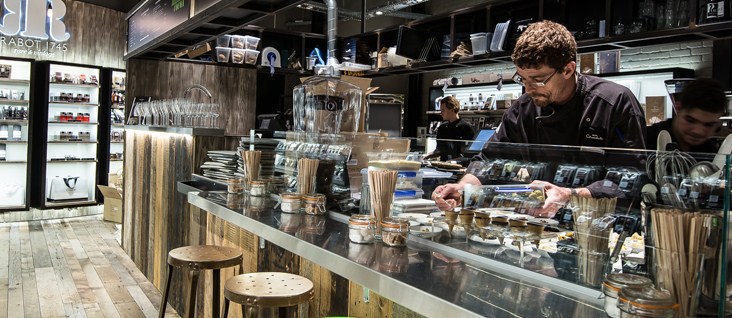 ---
Lauden
Starting out at Briggate Farmers Market before a short stint inside the Trinity Centre, Lauden now mostly sell their chocolates through their website. Sun and Stephen's production is firmly rooted in Leeds, producing pretty and flavourful chocolates at their workshop in Kirkstall, with everything from Japanese Yuzu to Lychee and Rose.
The observant of you will have seen Stephen from Lauden on BBC's Bake Off: Creme de la Creme earlier this year making a giant Aztec chocolate sculpture, unfortunately you can't buy one of these; but you can buy the selection boxes they've begun supplying British Airways First Class with, without having to purchase a first class flight to Singapore in order to try them.
If you're struggling to choose between the array of exciting flavours, their salted caramels and passionfruit flavour chocolates are regular favourites.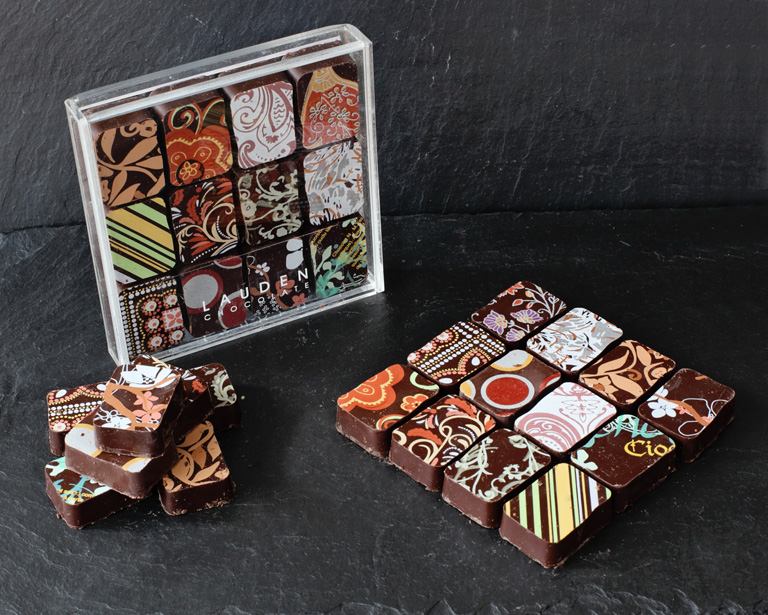 ---
Taylor + Bennett
James Taylor (Not the easy listening American singer-songwriter) and Dan Bennett make up the team who started Taylor & Bennett last year, adding to the list of independent chocolatiers and confectioners in Leeds.
As popular for their macarons and cinder toffee as they are for their chocolate bars, they're big on using local ingredients to make their collections, and even produce packaging in the lake district using materials recycled from the chocolate making process.
They've collaborated with Leeds' own North Star Coffee Roasters to produce a 70% cocoa bar with coffee and cocoa nibs; but if it's something sweeter that takes your fancy, a thoroughly Yorkshire parkin cinder toffee should do the trick.
Look out for them at markets around the city or check out their range on their website's shop.

---
Harvey Nichols
Purveyor of all fine goods, Harvey Nichols Fourth Floor Food Market is no exception, with some of the finest bars in all of chocolate available from their collection. Harvey Nichols stock specially selected chocolate from French chocolatiers Artisan Du Chocolat alongside some interestingly flavoured bars from Compartés Chocolatier, with other Independent craft chocolate makers regularly featuring on rotation.
By far the stand out chocolate here is the selection of bars from Amedei, one of the world's most prestigious chocolate makers. Some of the more expensive chocolate bars out there, a 50g bar of Amedei's Porcelana - from a rare and fine Venezuelan cocoa bean - will set you back nearly a tenner, though many would argue the bar's more than worth that.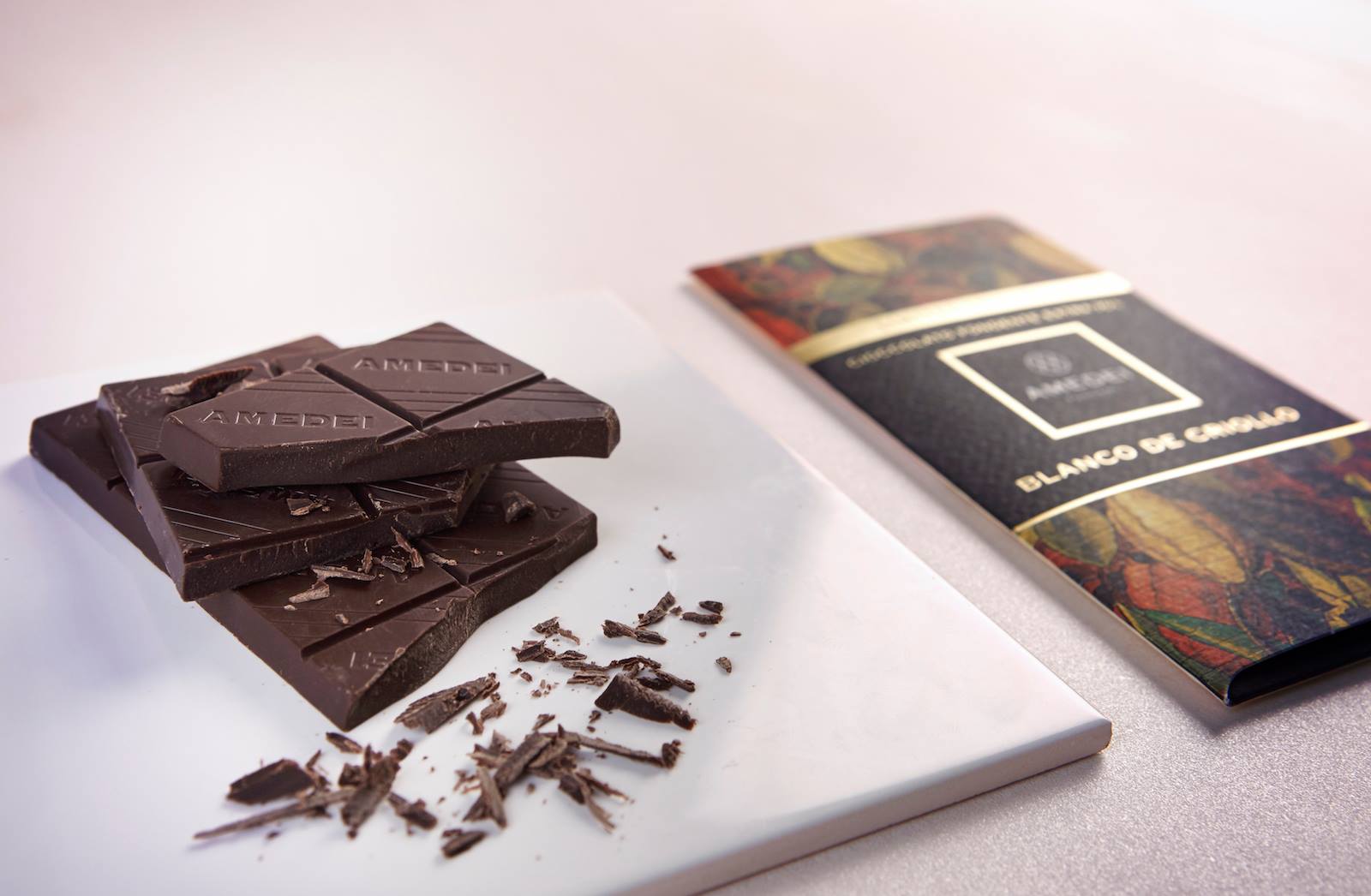 From Saturday 26 November till Saturday 10 December over in the Harvey Nichols Pop-Up Christmas shop inside Victoria Gate they'll be featuring a Nutella Personalisation Station. It doesn't take a chocolate expert to explain enduring appeal of combining chocolate with hazelnuts into a spread you're as likely to eat straight from the jar as you are to actually spread on anything.
For a fiver you can personalise a jar in the vain attempt to dissuade the other members of your family from eating any when you're not looking, or an £8 giftwrapped version makes a great stocking filler.
Harvey Nichols, 107-111 Briggate, LS1 6AZ
---
Charbonnel et Walker
With more heritage than you can shake a tweed monocle at, the Victoria Quarter plays host to one of England's most prestigious chocolate brands. Founded in 1875 Charbonnel et Walker have been refining their chocolate making practices for well over a century and they've been selling their chocolates to the who's who of celebrity and aristocracy ever since.
Featuring champagne truffles and creme de parisiennes these sophisticated and traditional chocolates are stylish and respectfully presented, harkening back to their French chocolatier roots. For the more adventurous of you, there's also some Appleton Estate Jamaica Rum Truffles to whet your fancy.
Charbonnel et Walker, Victoria Leeds, 19 County Arcade, LS1 6BW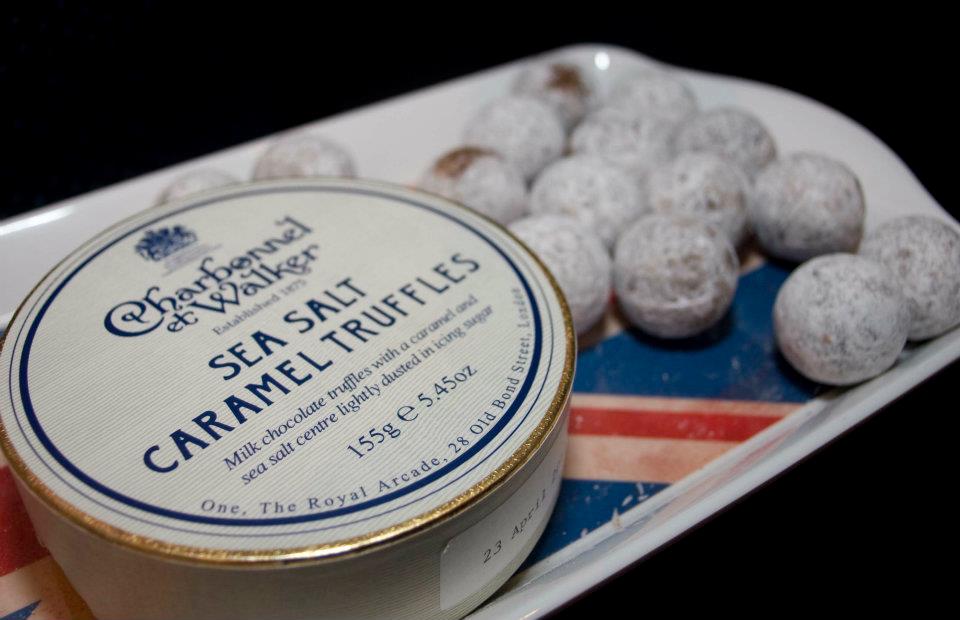 ---
Lindt
While their dark 90 & 100% bars might be better used for cooking than eating, it's impossible to ignore the smooth creamy indulgence of Lindor. That ability to make smooth, silky chocolate truffles is what has kept Lindt in business since 1845, and their Trinity store is a great place to browse their collection.
Their selection of Lindt teddy bears, reindeer and chocolate Santas include a £1 donation to the NSPCC, so if you're looking for some guiltless chocolate in Leeds, this might be what you're looking for.
Lindt, Ground Floor, Trinity Leeds, LS1 5AR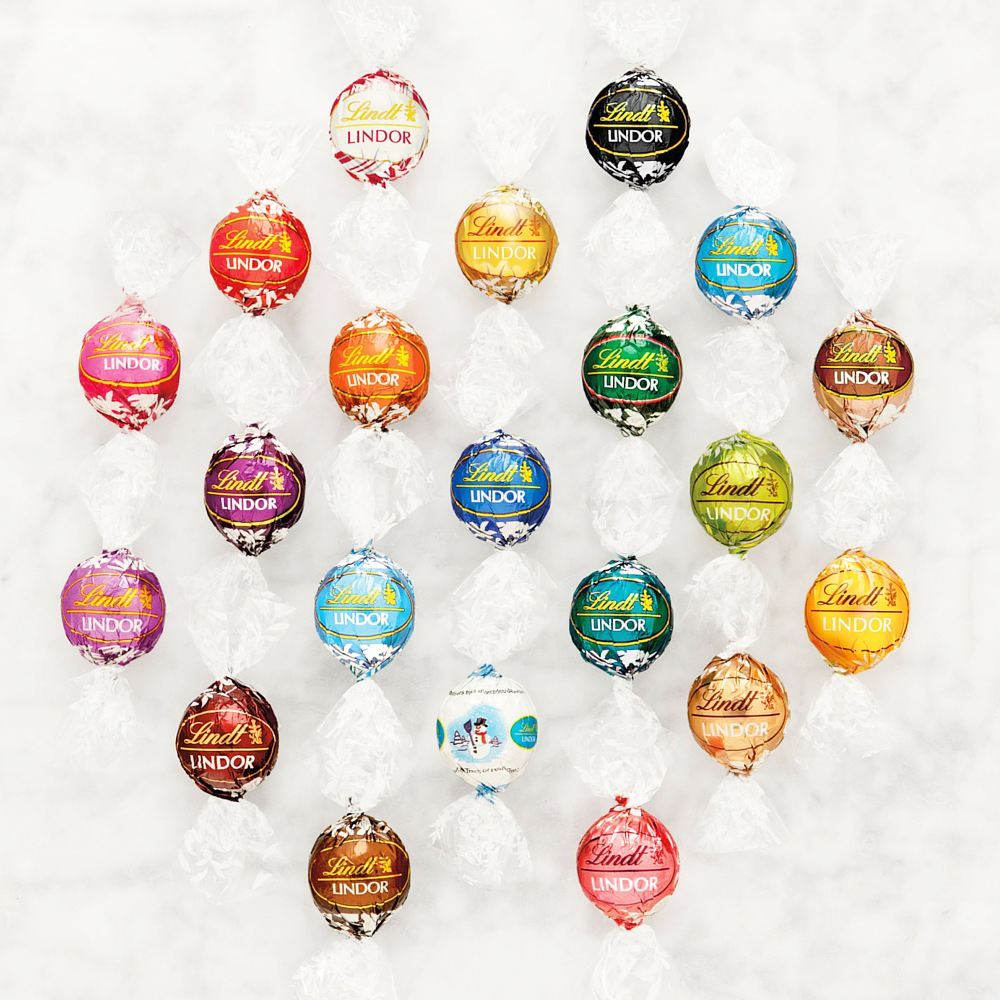 ---
Grub & Grog Shop & Mrs Atha's
Tired from having bought all the chocolate you could possibly ever eat? Make your way to Mrs Atha's or to the Grub & Grog shop, and give your feet a rest while drinking a single origin hot chocolate from the Kokoa Collection
Grub & Grog Shops, 3 Sheaf Street, LS10 1HD
Mrs Atha's, Central Road, LS1 6DE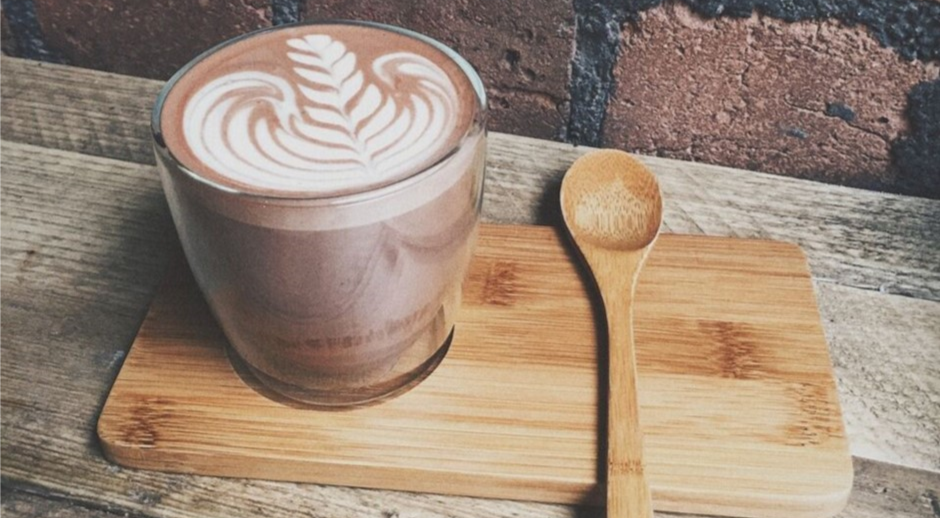 Troy Gammon
is the
Commodities Connoisseur
, a writer specialising in gourmet coffee and chocolate in Leeds. If you ever catch him eating a Freddo you have permission to slap it out of his hand.