EVERY six weeks, Trinity Kitchen at Trinity Leeds opens its doors to five new street food traders - hoisting them up through the roof with a crane to give Leeds folk a taste of the grub people are eating at street feasts around the country. Here's our guide to what you can expect to find in there until 7 August.
Croq & Balls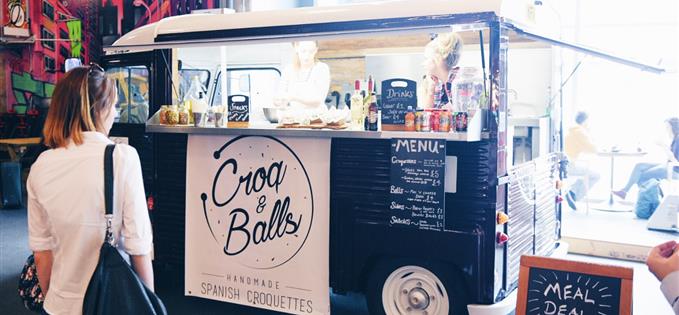 If the knob-gag moniker doesn't get you groaning, one bite into one of Croq & Balls' perfectly formed croquettas - full of oozing manchego and salty Iberico ham - will do... in the best possible way.
As well as classic (£5) and vegetarian (£4) croqs, there are also tapas sides like patatas bravas and padron peppers as well as mac & cheese balls (£4) which you can drizzle with truffle oil.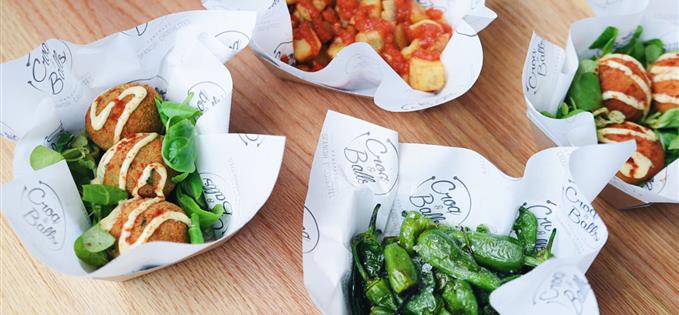 ---
Thornback Po'boys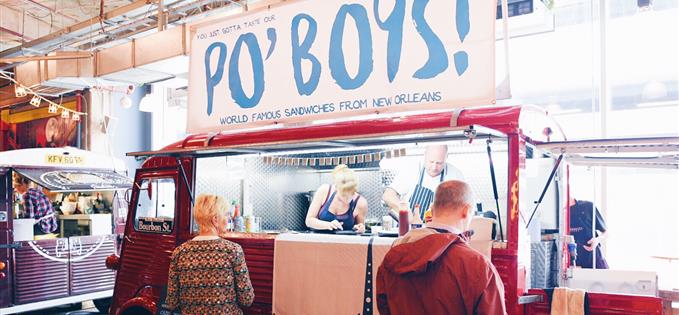 Leeds lad Brett Barnes is a proper chef - he's spent the past thirteen years working with the likes of Mark Hix and at The Dairy in Clapham, including their pop-up at John Lewis on Oxford Street. Recently, though, he's been venturing back up north, first for Leeds Indie Food and now for a stint serving po'boy sandwiches in Trinity Kitchen.
Barnes's take on the Louisianan sandwiche come in sloppy beef, cajun shrimp and fried chicken varieties (£5-£7), and are complemented with considered additions such as remoulade sauce, 'debris gravy' and five-root slaw. Pecorino and truffled spring onion on top of the french fries (£3.50) prove that sides aren't just an afterthought.
---
Golden Balls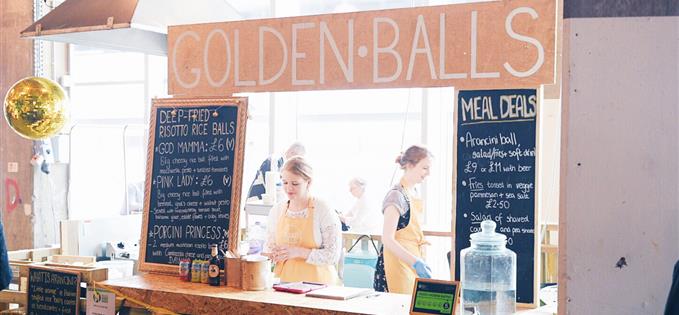 Being a local food writer, as well as a crew member for Noisette Bakehouse's Madeleine Express van, means Becky Peartree - co-creator of Golden Balls - has seen her fair share of street food traders, giving her a good idea of what does and doesn't work. The result is a stall and menu of dishes more refined than you'd expect for a business that's only been around for six months.
The eponymous golden balls are arancini - deep-fried risotto in variations like God Mamma (mozzarella, pesto and sundried tomatoes), Pink Lady (beetroot, goats cheese and walnut pesto) or Porcini Princess (mushroom risotto with Cambozola cheese and parsley sauce) - all £6. Visit on the weekend for the dessert special; sweet risotto balls with a nutella centre, dusted in cinnamon sugar.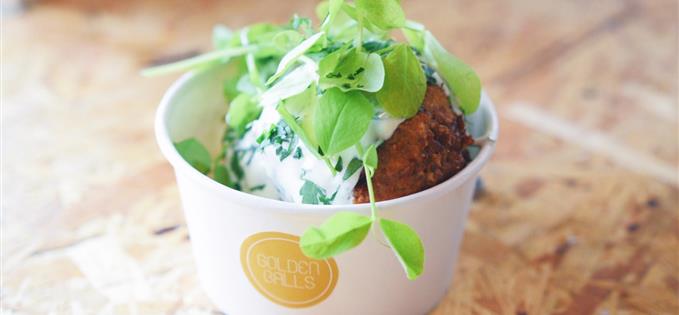 ---
Chaat Cart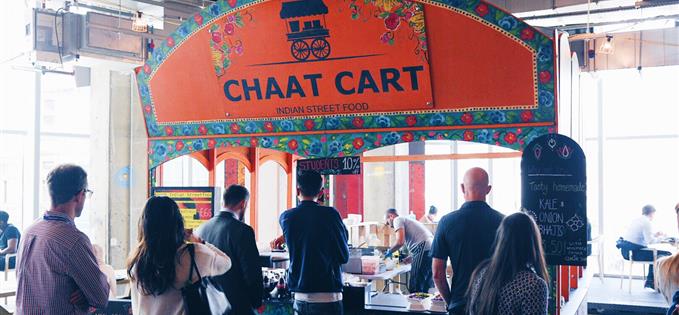 Born out of owner Aarti's frustration at not being able to find the South Indian dishes of his childhood anywhere in the UK, Chaat Cart started up in Manchester four years ago. Since then they've travelled the country serving up kati rolls and chaat - courtesy of autns back in India, who had to be begged for their family recipes - and set up a residency at The Kitchens in Manchester's Spinningfields.
Their signature dish is the kati roll - with 24-hour marinated chicken thighs and fresh, lip-smacking heat from rainbow slaw and chilli and garlic chutneys.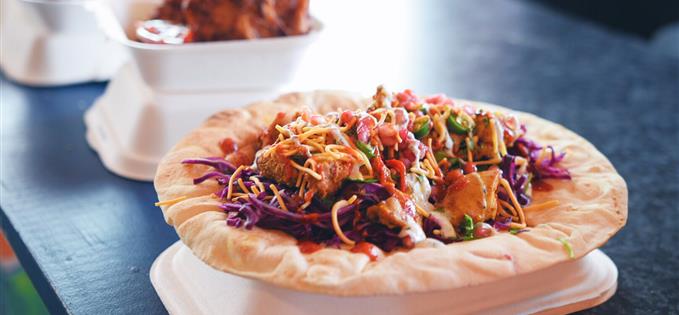 ---
Nasi Lemak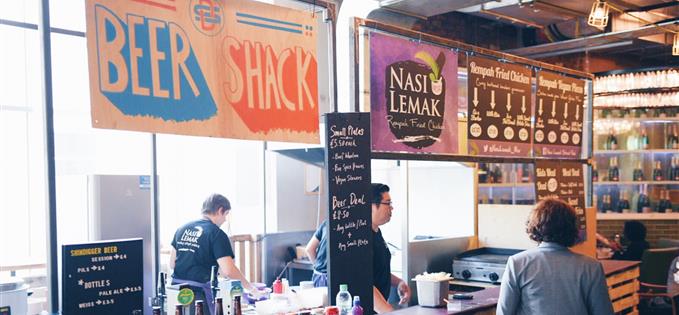 Another one coming over from The Kitchens, Nasi Lemak specialises in the cuisine of owner Jim's motherland, Penang. After running various takeaways for the past eight years, Jim caught the street food bug and decided to focus on authentic Malaysian dishes.
Rempah Chicken is the main event (imagine a katsu curry with more attitude), but it's not just carnivores that are catered to. Nasi Lemak has been a firm favourite of the people behind Vegans of Leeds on Instagram, due to offering completely meat-free versions of dishes made with seitan; a gluten-based, wholly convincing alternative to chicken.