UNLESS you're Sean Connery (born on this day in 1930) August 25 should stick in your mind for one reason alone; no, not because it's the day when all Bramham supermarkets begin filling up with smelly Leeds Festival-goers, but because it's National Burger Day!
With so much choice available, how are you supposed to determine which burgers are worth burying your face in?
As of 2014 there are approximately three hundred thousand burger restaurants in Leeds, each offering patties topped with everything from cheese and a gherkin to cheerios and a fried egg.
With so much choice available, how are you supposed to determine which burgers are worth burying your face in? Well for starters, anything that combines Cheerios with a fried egg should be avoided like the plague.
As usual, Leeds Confidential is here to help. Here, in no particular order, are the three BESTEST burgers in Leeds.
(Think we're wrong? Let us know on Facebook, and if we think you've got a point then you'll win burgers & beers for you and a friend at the place of your choosing).
The Dead Hippy - Meatliquor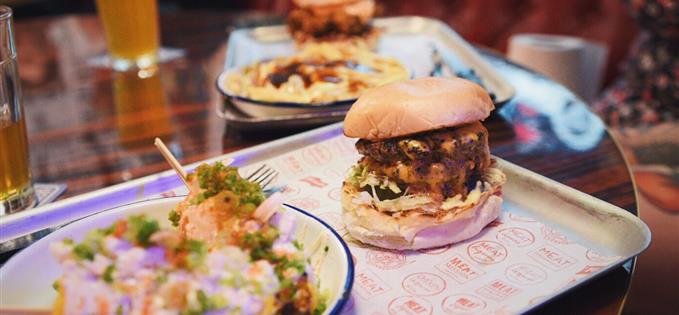 An absolute no-brainer. When Yianni Papoutsis started MEATwagon back in 2009, he took the Platonic ideal of a burger - the McDonalds Double Cheeseburger - and recreated it with high quality ingredients: two patties, American cheese, ketchup, onions and pickles. That's all.

The rest, as they say, was history. The Dead Hippy spawned thousands of imitators and an entire street food industry off the back of it. You know how you can't even go to a village church fete any more without there being a 'street food' offering? That's all down to this one filthy, glistening beast (the Dead Hippy, not Yianni)
Trinity Centre, Bank Street, Trinity Leeds, Leeds LS1 5AT
Dirty Burger - Patty Smiths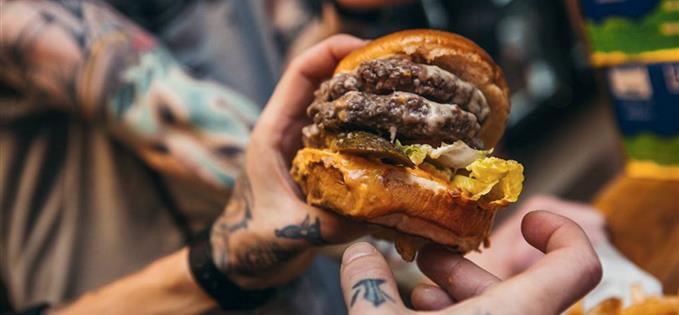 It's not pretty, it's not particularly sophisticated, lurking there in the back corner of Belgrave, basting in its own juices, appealing to your guiltiest, most primal impulses. I'm talking about myself - and I'm a big fan of Patty Smith's suitably-named Dirty Burger.
A thick hunk of meat with decent caramelisation in a brioche bun with a bit of shredded lettuce and pickles - so far, so expected - but what sets this one apart is the homemade chipotle mayo, and the fact that it comes wrapped up (be patient for a couple of minutes and it'll steam into succulent singularity).
1-1A Cross Belgrave St, Leeds LS2 8JP
Smokeback Mountain - Boss Burgers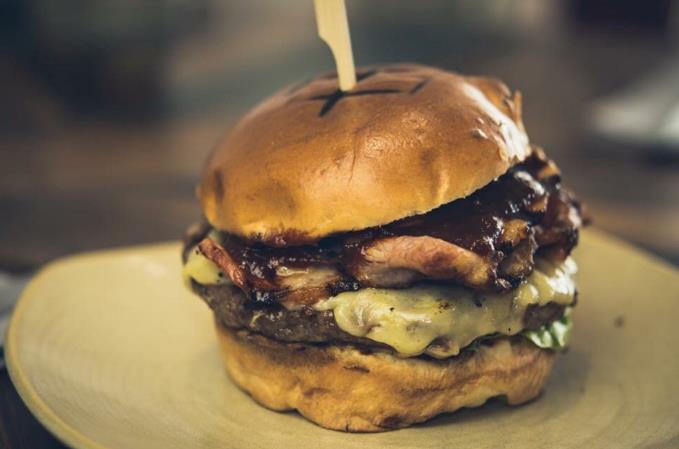 The most adventurous burger on the list; incorporating *SHOCK, HORROR!* bacon. Call us boring (we prefer 'purists') but a properly seasoned patty with the right ratio of steak to fat, cheese and pickle doesn't need a ladle of pulled pork, a hash brown and salted caramel on it... though we'll never say no to a bit of well-done, smoked bacon.

A slight char on the bun acts as just enough reinforcement to hold it all together, and a smokey, molasses-y barbecue sauce reigns in the bacon's saltiness, stopping everything getting too crazy.
75 Brudenell Grove, Leeds LS6 1HR
Think you've got a better suggestion? Let us know on Facebook and win burgers & beers for you and a mate