Lunch for a Fiver at Tharavadu
Our editor Thom couldn't sing the praises of the food at Tharavadu loudly enough in his recent review visit. If you're still wary but you've got a fiver plus change in your pocket, you can go and see for yourself how good it is. The express lunch features three small curries, rice, a side, dosa, and chutneys starting at £5.95 for the vegetable version.
Available Monday - Friday, 12pm - 2pm (Last orders 1:45pm). Tharavadu, 7-8 Mill Hill, LS1 5DQ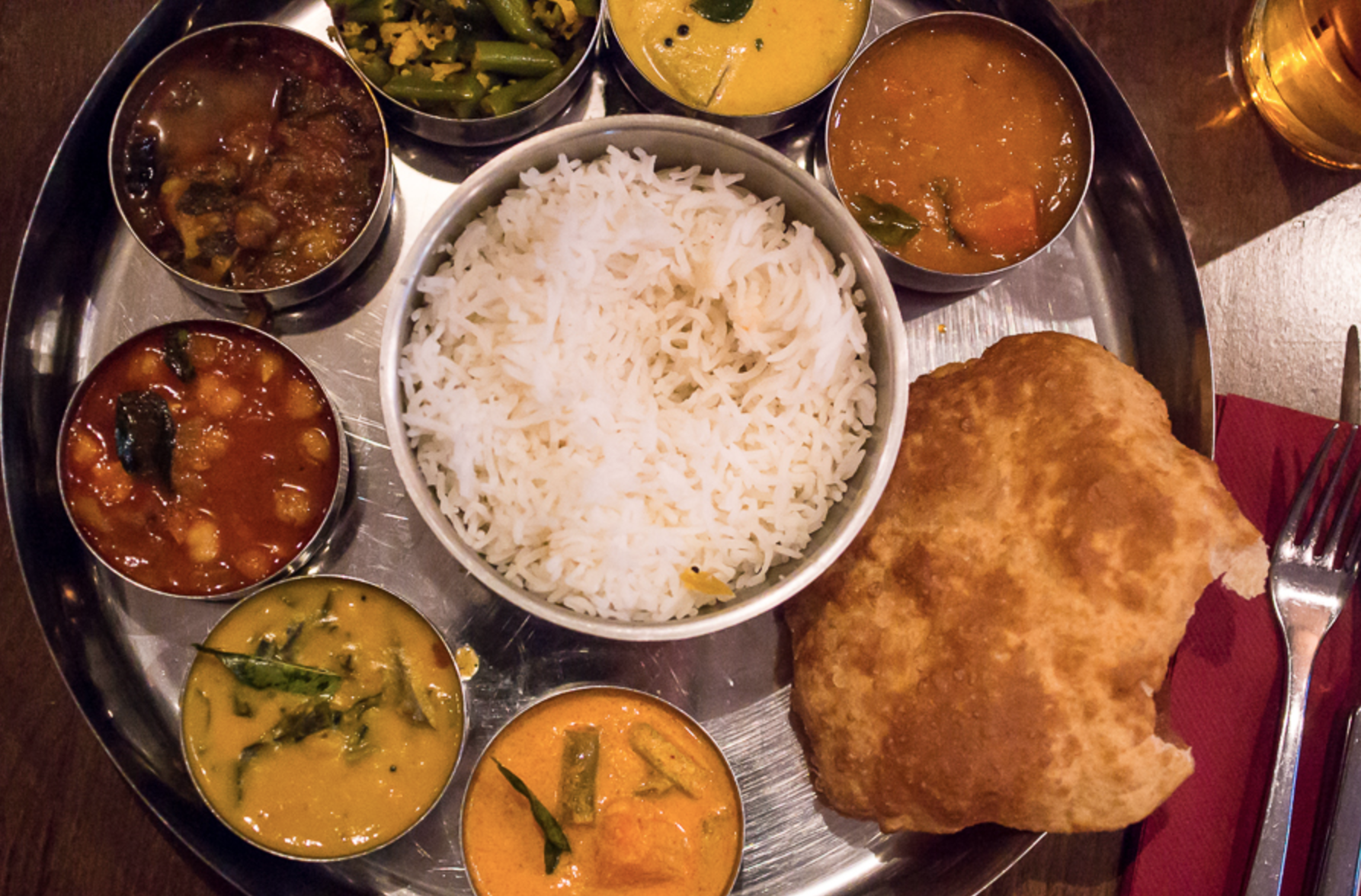 ---
All You Can Eat Grill, plus a Drink for £20
Competition's tough with so many rodizio grills in Leeds now, but you'll find this offer from Estabulo hard to beat. Eat all the steak, chicken, lamb, and pork belly as you like - all fresh from the grill and carved at your table - as well as sides and salads, plus a glass of wine or prosecco, and you'll only pay £20.
Available until 6 November. Estabulo Rodizio, St Peter's Square, LS9 8AQ. Booking essential: 0113 242 3600 and quote 'PG'. Offer ends 06/11/16
---
Three Sherrys for £6
Sherry's not just that bottle that you buy in for your Nan at Christmas and then sits gathering dust after it puts her to sleep at 2pm - it's dead trendy now, thanks to Spain's status as a culinary hacienda. Monday 7 November is the start of International Sherry Week, so Leeds City Centre's little corner of the Basque region, Pintura, are doing a tasting flight of three different sherrys - sweet, dry, and vermouth) for £6.
Available 7-16 November. Pintura, 1 Trinity Street, LS1 6AP
---
Two Cocktails for £12 at Hedonist Project
Hedonist Project Mountain Lodge has a happy hour with a difference - you can get any two of their winter-themed, expertly crafted cocktails at their Apres Ski Club for just twelve quid. This includes any of their creations - we recommend the
Available daily until 8pm. The Hedonist Project, 156 Briggate, LS1 6LY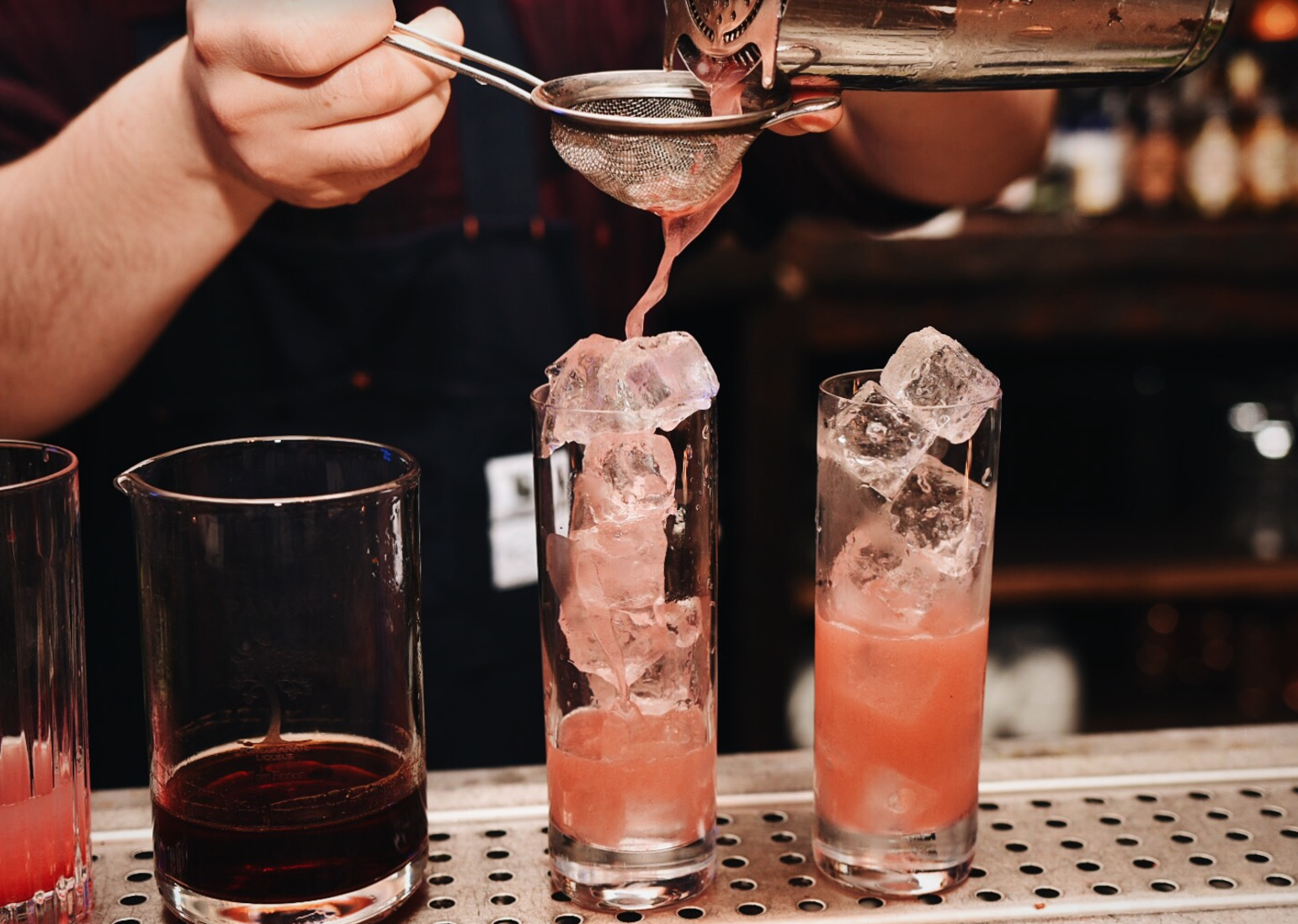 ---
Three Courses for £17.50 at Shears Yard
This one's going on hiatus for a couple of months at the end of November, so catch it while you can. Every weekday the restaurant offers a set-menu, where you can get a taste of the kitchen at a discounted price with dishes like calamari with puffed potato & coriander emulsion, curry-roast heritage carrot with pistachio granola, and pineapple upside-down cake with pink pepper caramel. Throw in a £12 bottle of house red or white and you're laughing.
Available 5:30-10pm Tuesday - Thursday, 5:30-7pm Friday. Shears Yard, 11-15 Wharf St, Leeds LS2 7EH
---
£11 Steak Night at The New Conservatory
It's easy to forget about The New Conservatory, hidden away in their underground lair - but it's hard to ignore an offer like this. 8oz Sirloin Steak from Sykes House Farm - one of the best butchers around - your choice of side, and a glass of wine or bottle of beer for £11, 50% off the usual £22.
Available Wednesdays 12pm - 9pm. The New Conservatory, Albion Place, LS1 6JL. Booking essential: Call 0113 246 1853 and quote "Steak Night"
---
BOGOF Pizzas at Black Swan
Dominoes doesn't have a monopoly on Tuesday BOGOF pizza deals, you know. As well as their impressive Modern British kitchen upstairs, Call Lane's Black Swan has a downstairs pizzeria where they fuse Neapolitan inspiration - chewy, sourdough bases full of charred air-pockets - with the same top quality and local produce they use upstairs, such as Yorkshire blue cheese and wild mushrooms. Ranging from £4-£6 for 6" and £7-£11 for 12", every Tuesday when you buy one you'll get a second one for free.
Black Swan, 37 Call Lane, LS1 7BT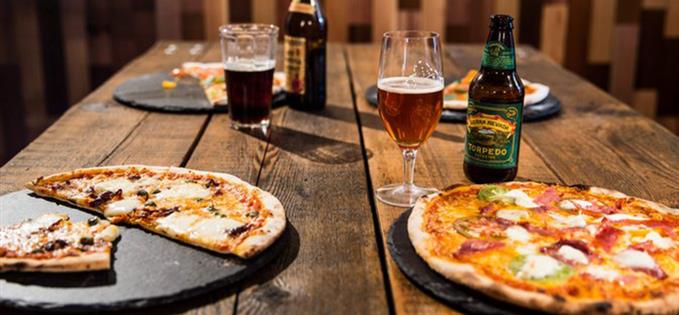 ---
Two Courses for £13.50 at Arts Cafe
Another offer to take advantage of before it goes into hibernation for December and January - Arts, Leeds' original cafe bar, does the type of unfussy, hearty food that you'd like to be able to cook for tea, if only you knew your way around the kitchen. That, combined with their early-bird special, makes it the perfect spot to nip into for lunch or a post-work treat. At £13.50 for two courses or £16.50 for three, you can get dishes like pea & broad bean risotto with whipped goat's cheese and lemon oil, summer squash & paneer saag with cumin chutney, lime yoghurt & dukkah, and warm bakewell tart with strawberry & basil salad.
Available Midday-7pm, Sunday - Friday. Arts Cafe, 42 Call Lane Leeds LS1 6DT