In this edition: beer, mystery and some cheeky git from The Guardian
Farewell Filmore
(28/08) Just days after Polpo announced the end of their residency at Harvey Nichols, Victoria Quarter's Filmore & Union has announced their withdrawal from the shopping centre.
An official statement starts "We're really sad to announce that we are moving out of our Victoria Quarter site this weekend", before lamenting the rise of "big brand only city centres (which is particularly evident in Leeds)" - ignoring the likes of Opposite, Colours May Vary, Hip Store, Tall Boys, Village, King Koby, and Caravanserai, all minutes away from F&U.
The "Pure, Natural & Wholesome" blames the closure on rent-hikes related to the development of the new Victoria Gate are "simply astronomical". We suspect it might have something to do with the likes of Hemsley & Hemsley teaching people that they can make the similarly joyless food in the comfort of their own home...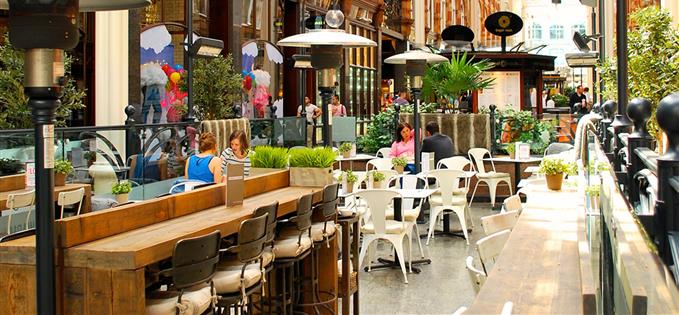 ---
A Little Junk in the Monk
(27/07) The Real Junk Food Project, which intercepts food from supermarkets and restaurants destined for the landfill, and turns it into meals in their restaurants around the country, has taken over the kitchen at Northern Monk Refectory for one day only - today. The menu includes chicken provencal with mediterranean vegetables, chorizo paella, and vegan mint and bean salad.
Like all of TRJFP's cafes, it's a Pay-As-You-Feel event - with the proceeds going back to helping out their future operations, such as their Armley Junktion cafe. For full details and menu listings, head to their Facebook event.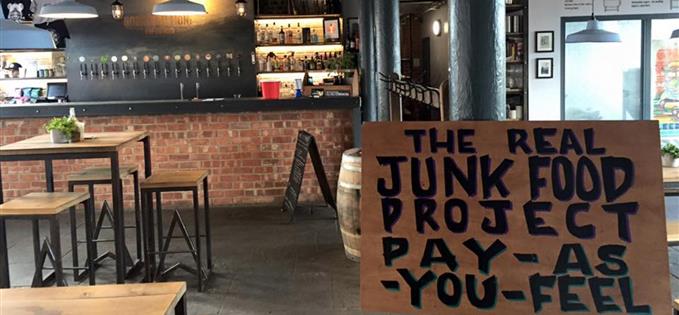 ---
Curtains for Venetian Restaurant Polpo
(26/07) Venetian small plates restaurant Polpo has announced that its residency at Harvey Nichols has come to an end, just five months after it first opened its doors. The last day of trading will be this Sunday, July 31st, but the restaurant is on the lookout for a new permanent premises in Leeds. For more details, check out the full story.
---
Bundo Birthday
(25/07) It hardly seems like ten minutes since Bundobust burst onto the scene with their pots of Indian street food and craft beer - but apparently it's been two years this week. To celebrate, they've got a special menu on all week featuring four never-before-seen dishes. If you know your way around an Indian menu then you might be able to work out what Tapioca Vada and Gulab Jamun are (we won't ruin the surprise...plus our Punjabi's a bit rusty), and there's also Aloo Gobi Peas with Lemon & Dill Rice, as well as Desi Hummus to scoop up with crisp samosa pastry.
As well as these special dishes, there's free gifts for the first 50 people to order food on each day. On Wednesday and Friday you can get a half-pint of Northern Monk's Heathan Mango Lassi IPA or a pint of Bundo's own Bombay Dazzler cardomom witbier, Thursday and Saturday there are tote bags and t-shirts designed by Drew Millward, and on Sunday you can get a Red Snapper - a spicy, gin version of the Sunday classic Bloody Mary.
For full details head to their Facebook event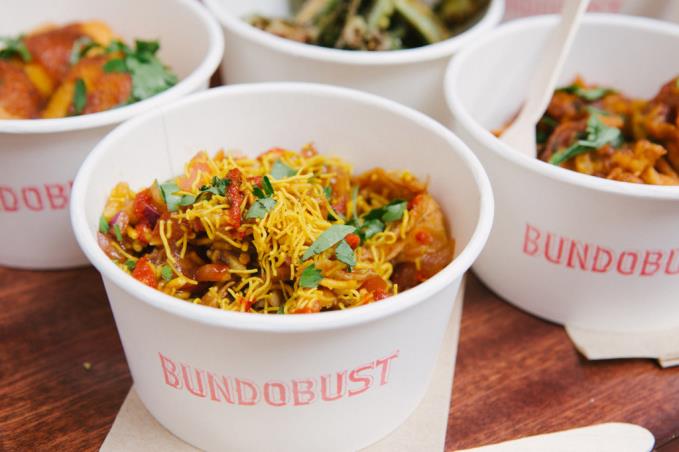 ---
Andalusia to...Horsforth, via Boston Spa
(22/07) It seems like there's a new tapas opening every week in Leeds at the moment - this week, honour belongs to La Casita, opening today on Horsforth's Town Street.
It's come via Ilkley - where its flagship restaurant opened in 2014 - and Boston Spa, to bring a taste of Andalusia to LS18, with freshly carved charcuterie, tapas classics like octopus & chorizo stew and Iberico pigs cheek. Wash it all down with a small but expertly-curated gin selection, and imported Spanish cavas and Rueda wine. For the launch, they even managed to bring a bit of Spanish sun with them, washing over the bright and airy dining room and terrace - let's hope they keep it up.
La Casita, 8-10 Town Street, Horsforth, Leeds LS18 4RJ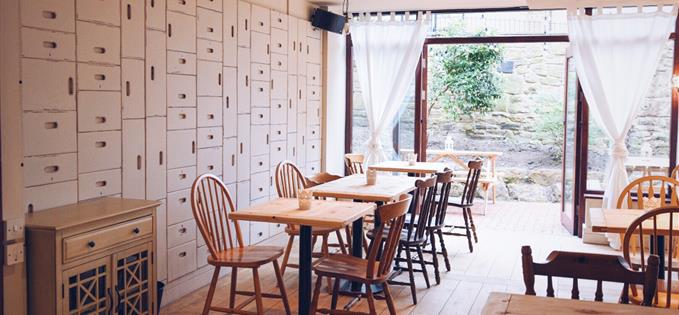 Lights, Camera, Faversham
(22/07) The Faversham is looking to capitalise on their garden - named one of our 10 favourite outdoor drinking spots in Leeds earlier this week - this summer, by hosting a couple of open-air cinema events at the end of the month.
Sat under a mulberry tree on Faversham's lawn seems like a suitably idyllic spot to sit under the moonlight and watch Marvin get shot in the face in Pulp Fiction on July 31st, with Jennifer Grey still refusing to get in the corner on August 1st, when the giant HD projector screens will be showing Dirty Dancing.
You'll have the time of your life thanks to The Fav's pop-up cocktail bar; and Sela Bar's pizza fan will be on hand to make you an offer you can't refuse! Oh hang on...
Tickets available here
---
Something Pho Nothing
(21/07) To celebrate the launch of their new Summer menu, Trinity Kitchen's Vietnamese noodle shack Pho are giving it away free to everybody who stops by on its launch day.
All you have to do to claim anything from the menu - including Pho soup, Bun noodles, broken rice, summer rolls and a selection of wine, beers and juices - is head over to their website and fill out your details. They'll email you a voucher on the morning of Wednesday 27th, which will be valid until the end of the day.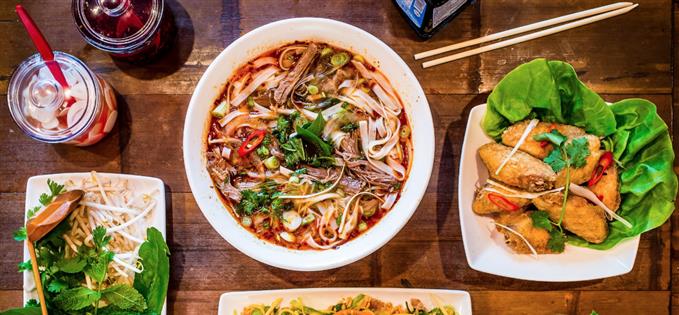 ---
Magic Rock Food & Drink Festival
(20/07) On Sunday August 7th, Huddersfield's Magic Rock brewery are throwing open the doors of their brewing facility and taproom, to host their biggest and best Food & Drink festival yet.
The family-friendly event will give you chance to sample beers from Magic Rock's faultless line-up in their natural habitat, as well as stuff your face with food from ten street food traders, including sustainable seafood and fresh-shucked oysters from Holy Crab, wood-fired sourdough pizza from Honest Crust, and Blue Caribou Poutinerie's authentic Quebec-style poutine.
If booze, food and sun isn't enough to keep you entertained (you don't ask for much, do you?), there'll be DJs on throughout the day as well. Full details can be found on their Facebook page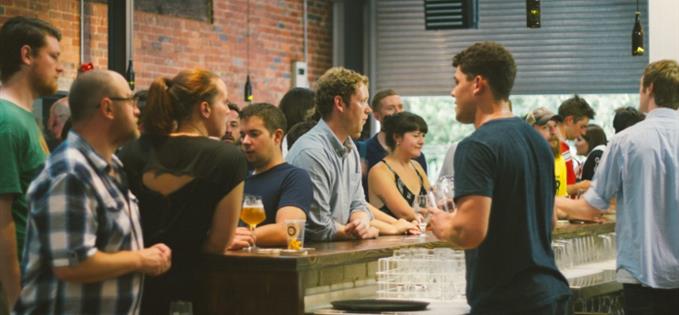 ---
?
(19/07) North Bar are being annoyingly mysterious about this event they've posted on Facebook, and it's been winding us up for days now. Anybody got any wild guesses?
---
A Yard of Ale
(19/07) Whitelocks Ale House is hosting their second annual beer festival, this time in partnership with their younger sibling and next door neighbour, The Turk's Head, in taking over the whole of Turk's Head Yard for the whole weekend from Thursday 28th to Sunday 31st July.
The theme of the festival is 'The New Europeans', where they'll be showcasing rare new brews from across the continent and speciality beers from British breweries inspired by European styles, so expect plenty of familiar favourites like Weisse, Dunkel and Pilsners, as well as a few obscure Lambics, Kolsch and Eisbocks.
---
Departing Soon...
(19/07) Airport-themed all you can eat chain Red Hot World Buffet - with restaurants in UK cities including Manchester, Liverpool and Leeds - has announced that the company has gone into administration. The chain, whose Manchester branch was once the city's highest grossing restaurant, bringing in over £140,000 per week, has hit recent financial difficulties and found themselves unable to pay debts.
The good news is all of the chain's properties, including the plot next to The Light in Leeds city centre, are up for grabs and perfectly suited to housing another restaurant that isn't Red Hot World Buffet. We'll keep you updated with any new developments as we hear them.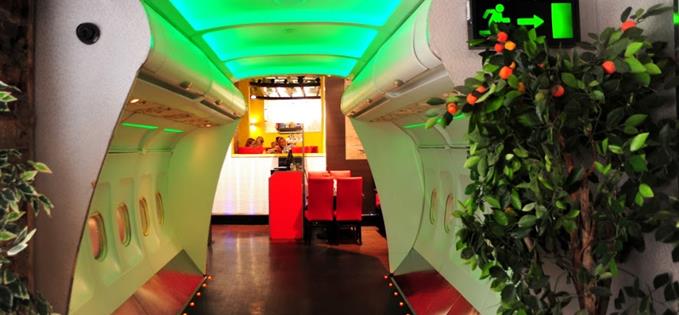 ---
Hostel Takeover
(18/07) East Street Arts' hostel project Art Hostel has picked up some glowing national press, courtesy of a review in The Guardian.
Among some back-handed compliments about Leeds being 'unusually style-conscious', and some all-out slights at the city not being 'important creatively' and 'too busy checking its designer labels' to 'create seismic pop-culture moments', the review by journalist Tony Naylor found some time to praise both the overall philosophy and aesthetic, as well as the attention to detail found in the rooms - each one themed and designed by local artists. The character of the building and the chatty staff also picked up some praise, whilst the venue - priced at £55 a night per twin room - was hailed as potential 'proof that there is creative heft to this city after all'.
Dave, owner of Laynes Espresso gave a quick interview in the article about his favourite places in the city, and name-checked some Leeds Confidential favourites including Tall Boys, North Bar, Zucco, Thai A Roy Dee, Lambert's Yard, and Colours May Vary.
You can read the full article here.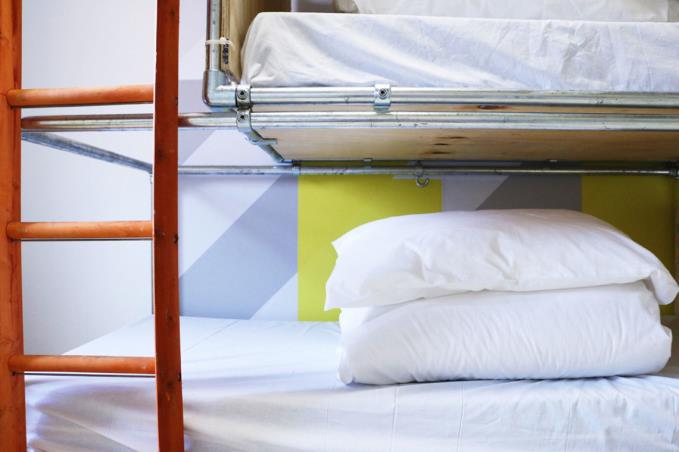 ---
Feeding Friends
(18/07) Speaking of Lambert's Yard, the independent clothing store-slash-events space obviously got a taste for supper clubs when hosting Norse's incredible 50-course tasting menu during Leeds Indie Food, as they now welcome supper-clubbers Terry & George into their kitchen for five separate events throughout July and August.
The duo's supper club adventures around London, Hollywood and New York spawned a book about the joys of gathering people - old friends, new friends, family and loved ones - and sharing food with them. Appropriately titled Feeding Friends, the book is now the inspiration behind a series of supper clubs, bringing the whole thing full circle.
£35 a head gets you an eight course tasting menu of dishes from the book, heavily inspired by George and Terry's homes of Yorkshire and Liverpool, including Piggy Croquettes with old spot pork, toffee and apple, Our Kid or Me Bird (goat or chicken, with green sauce and marrow) and BBQ Pineapple with rum, toffee and coconut. The next events take place on August 11, 12, 19 and 20. Book your place here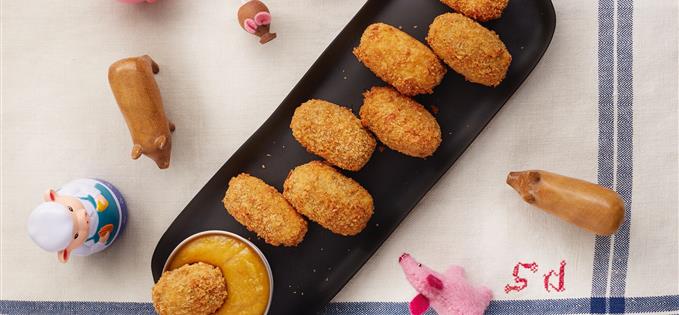 Catch up on more Leeds food and boozery here.