Christmas is a time for giving, receiving and spending time with close family and friends. The weeks leading up to it are also a time for panic buying and worrying about what to get for everyone – frantically trying to remember likes and dislikes, worrying whether you bought this for them last year, and sometimes giving up with a shrug and finding something that will 'do' in lieu of a flash of inspiration.
If your brief is sorting a gift for someone who is seriously into beer, it can be even more dizzying trying to choose something that they will genuinely love, rather than a pack of bog-standard 'World Lager' or 'British Ales' from the Asda gifts section because you've forgotten what obscure Brewery they mentioned they loved last month.
All beer lovers have been on the receiving end of a well-intentioned, yet ultimately disappointing gift pack, so read on for a few ideas that will be far more memorable.
Get them brewing their own beer.
Learn to Brew have been running courses on homebrewing for a few years now, and expert guides Andy and Steve will not only talk you through the process of how to brew, but they also help you get hands on over the course of a full day's brewing.
The course cost not only includes the workshop, but also the ingredients and use of their equipment for you to produce approximately 20 pints of your own creation to take home at the end of the day. If that wasn't enough of a reward, they also provide you with fermenting and bottling equipment to allow you to continue the process at home.
Learn To Brew, Leeds (£120 for a day's brewing workshop)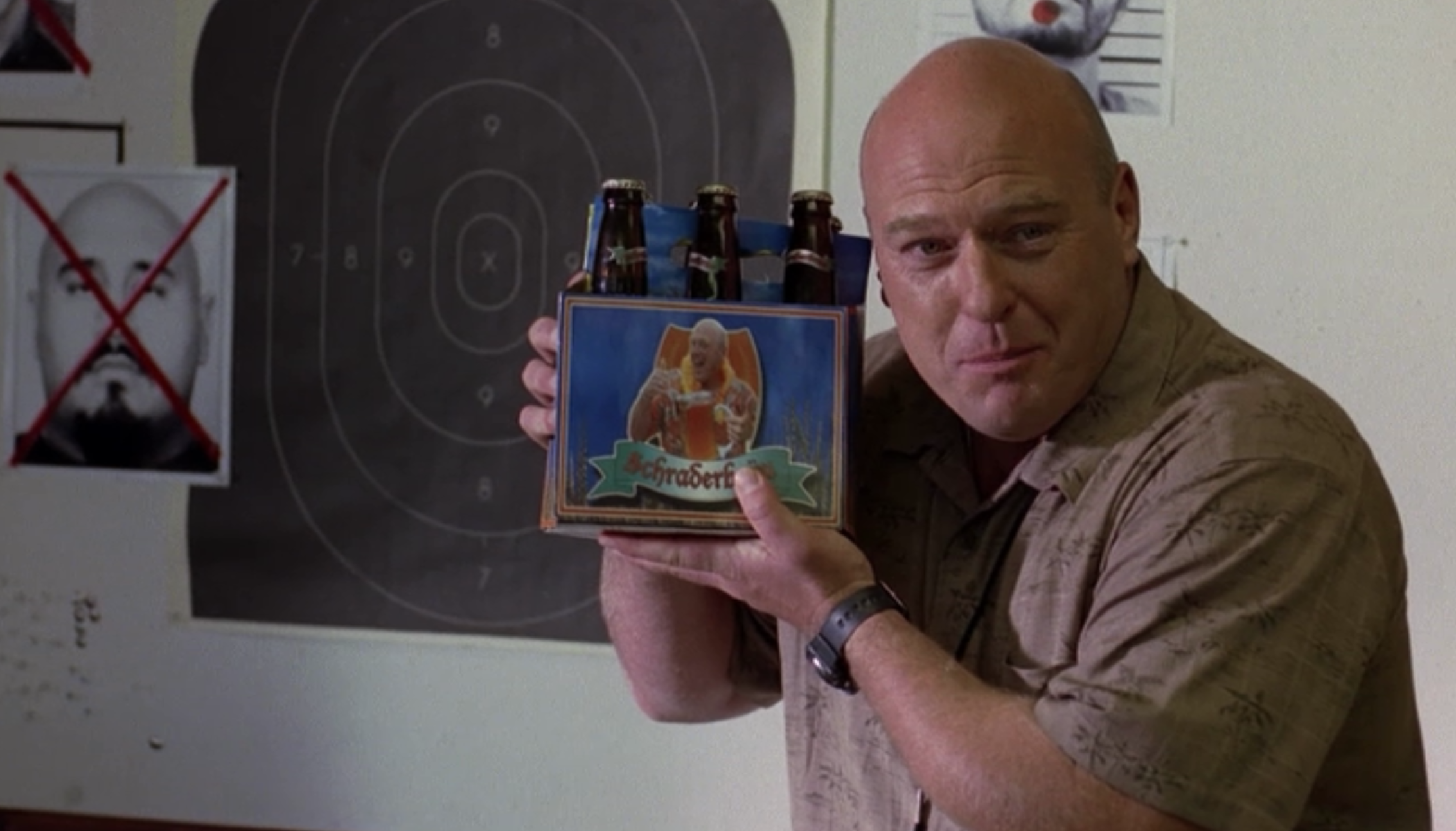 ---
Tour of some of the UK's best brewing destinations.
UK Brewery Tours have been running tours of Bermondsey's beer mile since 2014, and have recently expanded their tours to cover Bristol, Manchester, and shortly, Leeds. The tours comprise visits to some of the finest breweries, shepherded by expert local guides, and tours from the brewers about their facilities and tastings at each venue.
If you're buying for someone who's just beginning to get into beer, this is an ideal gift to show them around Leeds' best venues, or for the more hardcore beer geek, a great day out in a city they may not have visited before.
UK Brewery Tours (Various tours at different prices across the county – Leeds Tour £35, Bermondsey Beer Mile £45.)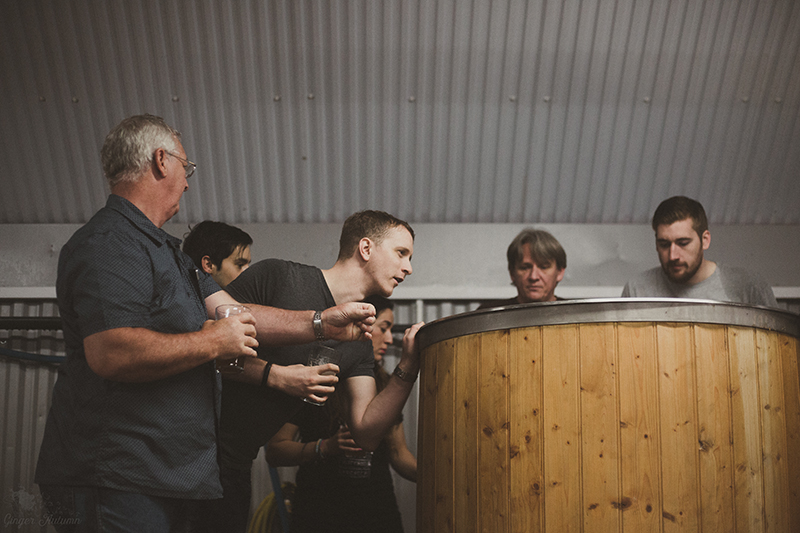 ---
Give them a better appreciation of beer.
For those keen to get into Beer, or those wishing to add a bit of expert knowledge there are a number of events running that combine learning with drinking. Brewdog have been running 'Beer Schools' at their bars for a while and have recently added 'advanced' and 'American' options to their sessions.
The sessions are run by highly trained guides and include tastings of six beers with meat and cheese to match, in a relaxed fun session that even has a quiz at the end for you to show off what you've learnt.
Brewdog Beer School (From £20 per person)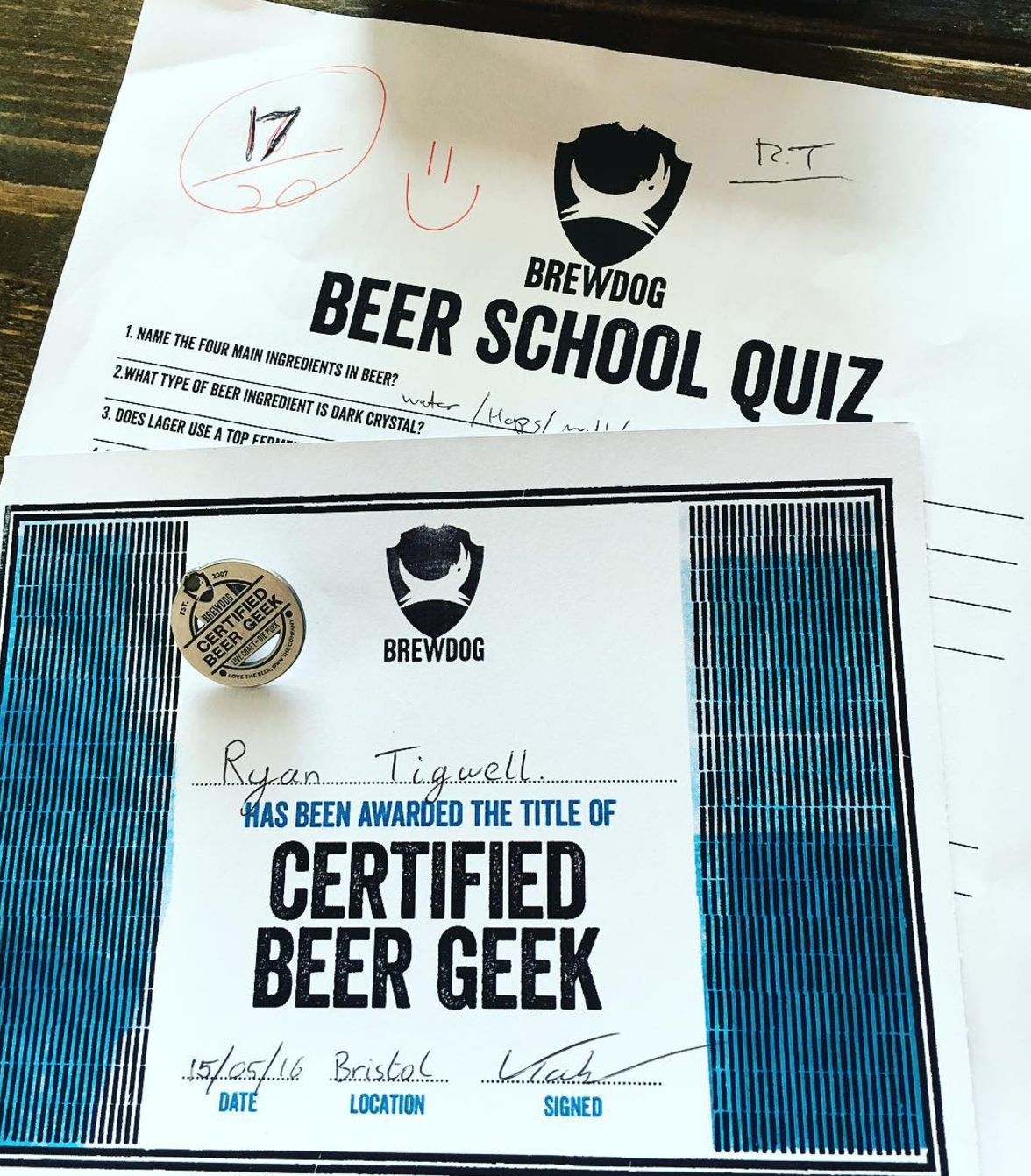 They earn a little badge and everything...
The Yorkshire Wine School also run beer tasting session, which from January will be taking place in Ham and Friends (the new sister venue to Friends of Ham).
From introductory courses to others with a more regional focus, the guides at the school will provide you with a range of beers to taste and arm you with the knowledge to understand the history of beer styles, and to identity what you prefer from side by side tastings of different beers.
Yorkshire Wine School (Beer tasting £25 per person)
---
Just get them a load of great beer.
Ultimately, there's never been a better time to be a beer drinker in terms of choice and availability and if you're not sure what your intended recipient likes, there's a number of great beer shops who can help you find something suitable.
A good starting point is the recycling bin, have a look through and note down any breweries or styles you can identity and take a list with you. Alternatively, check their twitter feed or Untappd profile for tips on which breweries they like. The staff at your local bottleshop will gladly help you pick out a selection of beers they know will be enjoyed, and even suggest something that might be new or rare.
If you'd prefer do your shopping online, there's plenty of sites such as Beer Ritz, Eebria or Ales by Mail that offer gift vouchers as well.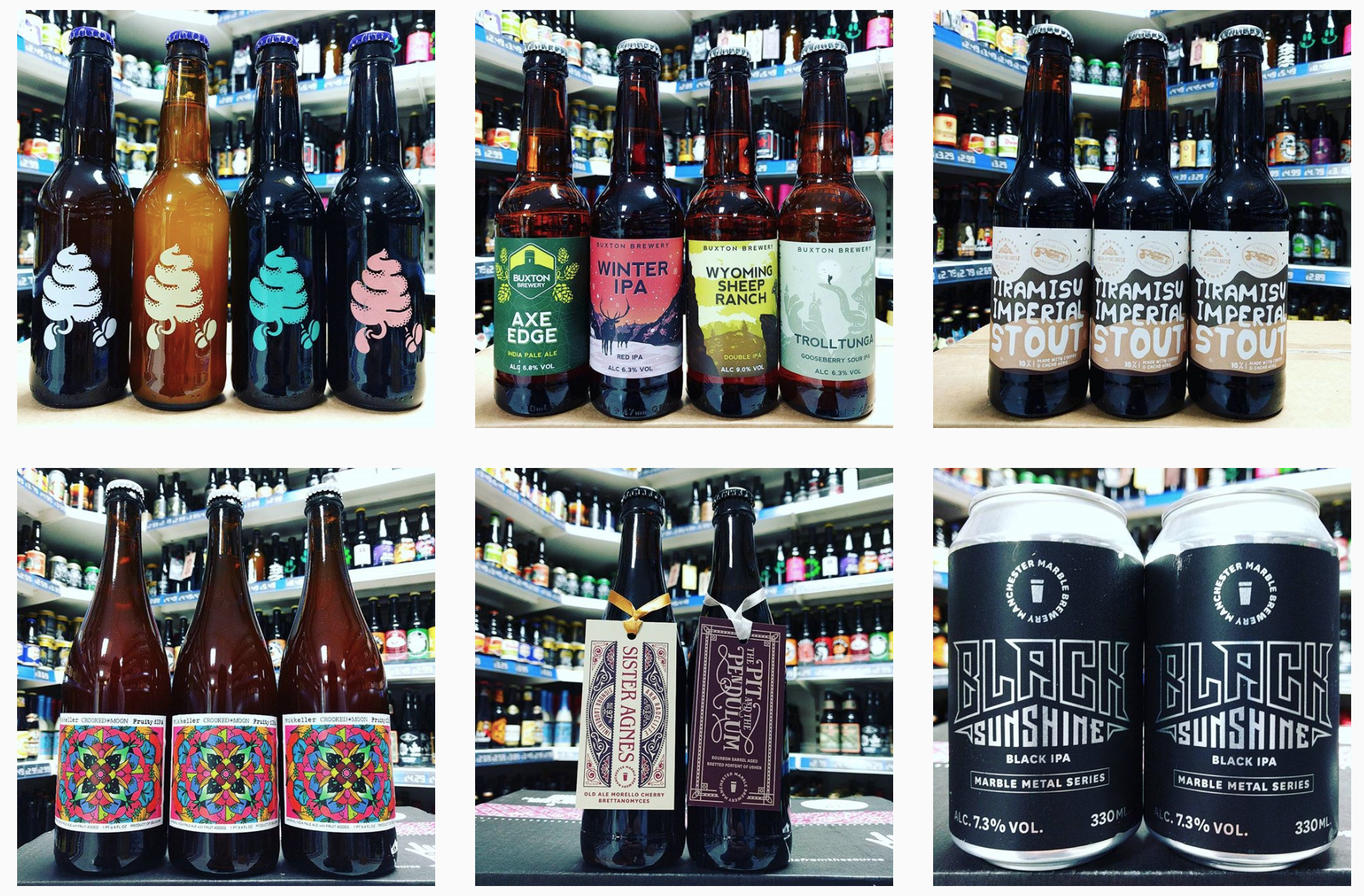 Some of Raynville's recent selection