ENTERING Mans Market through the tiny street-level, kiosk entrance you're greeted by an army of Maneki-neko cats waving in unison, and a wall of vanity plates ranging from slightly-lost in translation, to completely and utterly bewildered. Something that people expecting a traditional Chinese restaurant might empathise with...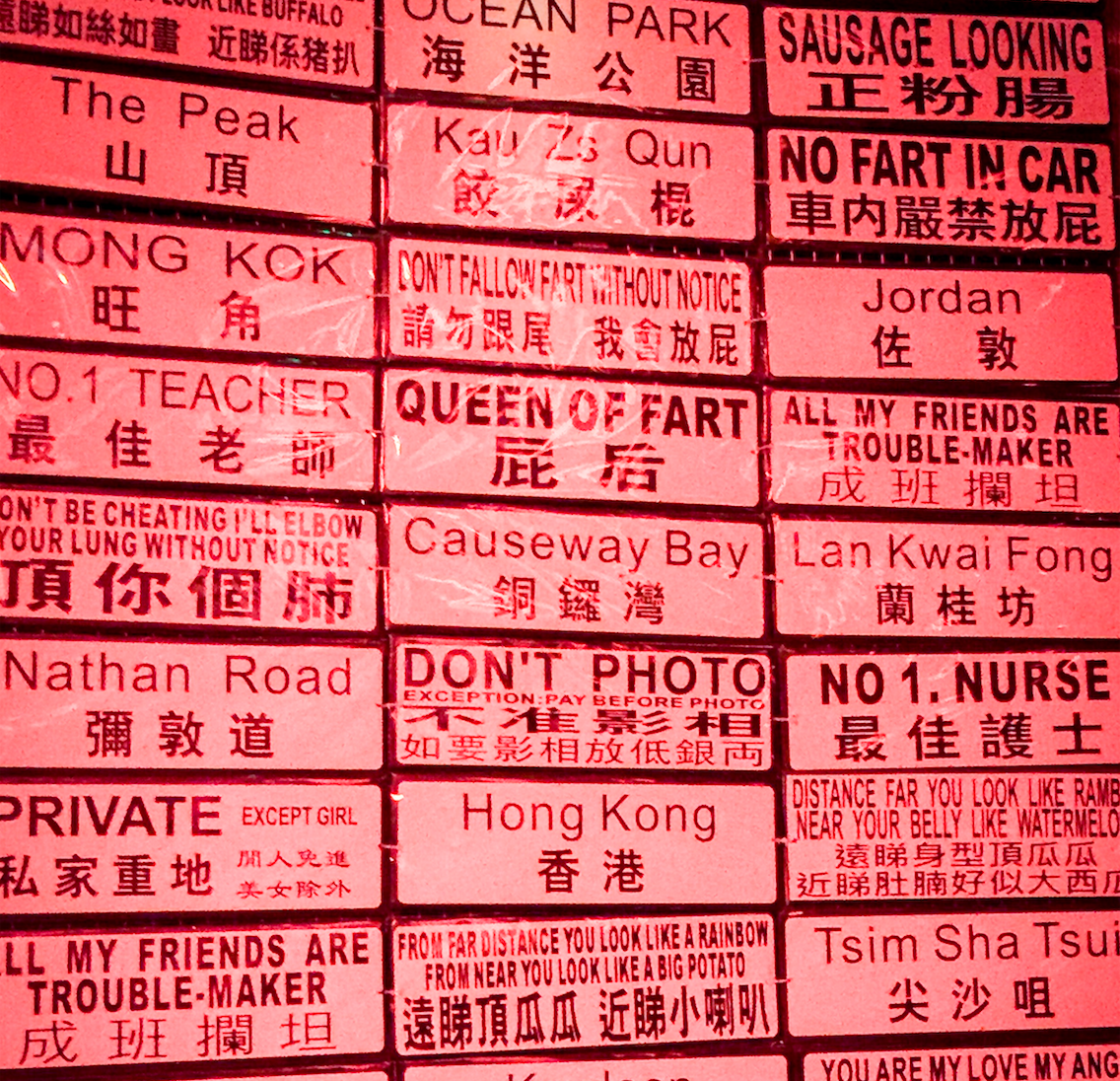 "Lost in translation" - Signs at the entrance to Mans Market
"We wanted to get away from the cliches of a Chinese restaurant - the jade green carpets, the fish tanks, and the gold dragons on the walls" says owner Ray Chan. Having grown up in his family's Horsforth Chinese takeaway, he's plenty familiar with them. "From the age of 12 I was working in the kitchen - peeling prawns, frying crackers, that kind of thing"
His CV started to look a bit more glamorous as time went by though, when he founded events company Candypants and started promoting club nights around the UK, Marbella, and Dubai. This jet-setting job has helped Ray pick up inspiration from restaurants in Hong Kong, New York, and all over the world.
"A friend took me to out for dinner in Soho, New York. We went in through a tiny entrance that you'd really have to look out for, then we went through a corridor, down some stairs, through a fridge door, and we were in this most amazing Mexican restaurant. I wanted that kind of experience for Mans Market - not necessarily hidden, but kind of secretive"
And the signs at the entrance?
"That's based on Ladies Markets in Hong Kong, huge, bright, colourful market stalls piled with all sorts of souvenirs, paper fans and bootleg tshirts"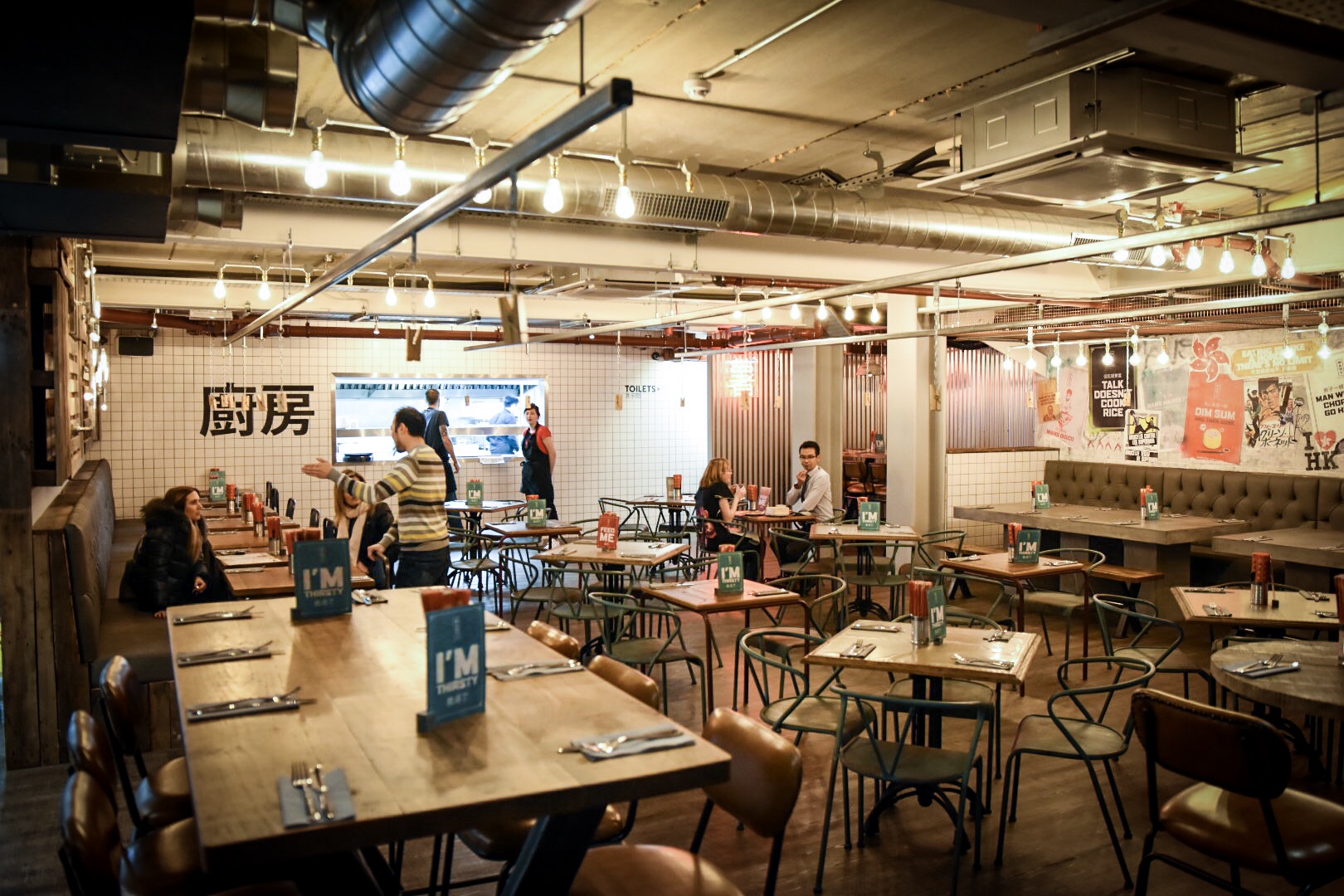 Mans Market Dining Room
Downstairs, the dining room is sparse and industrial with heavy use of white tiling, exposed wood and fittings, and worn metal - equal parts Manhattan Chinatown laundry, and a shipping container in the Port of Hong Kong. Each table has line hanging above it where you can pin "I'm Hungry" and "I'm Thirsty" signs, rather than trying to catch the waiters' eye.
The menu has similar nods to Chinese tradition, focusing mainly on familiar appetisers, dim sum, roast meats, rice and noodles.
"You go into a traditional Chinese restaurant and there could be 120, 150 dishes on the menu, but people will order what's familiar to them. Rather than overwhelming customers and chefs we've focused on doing those favourites, and putting our spin on them"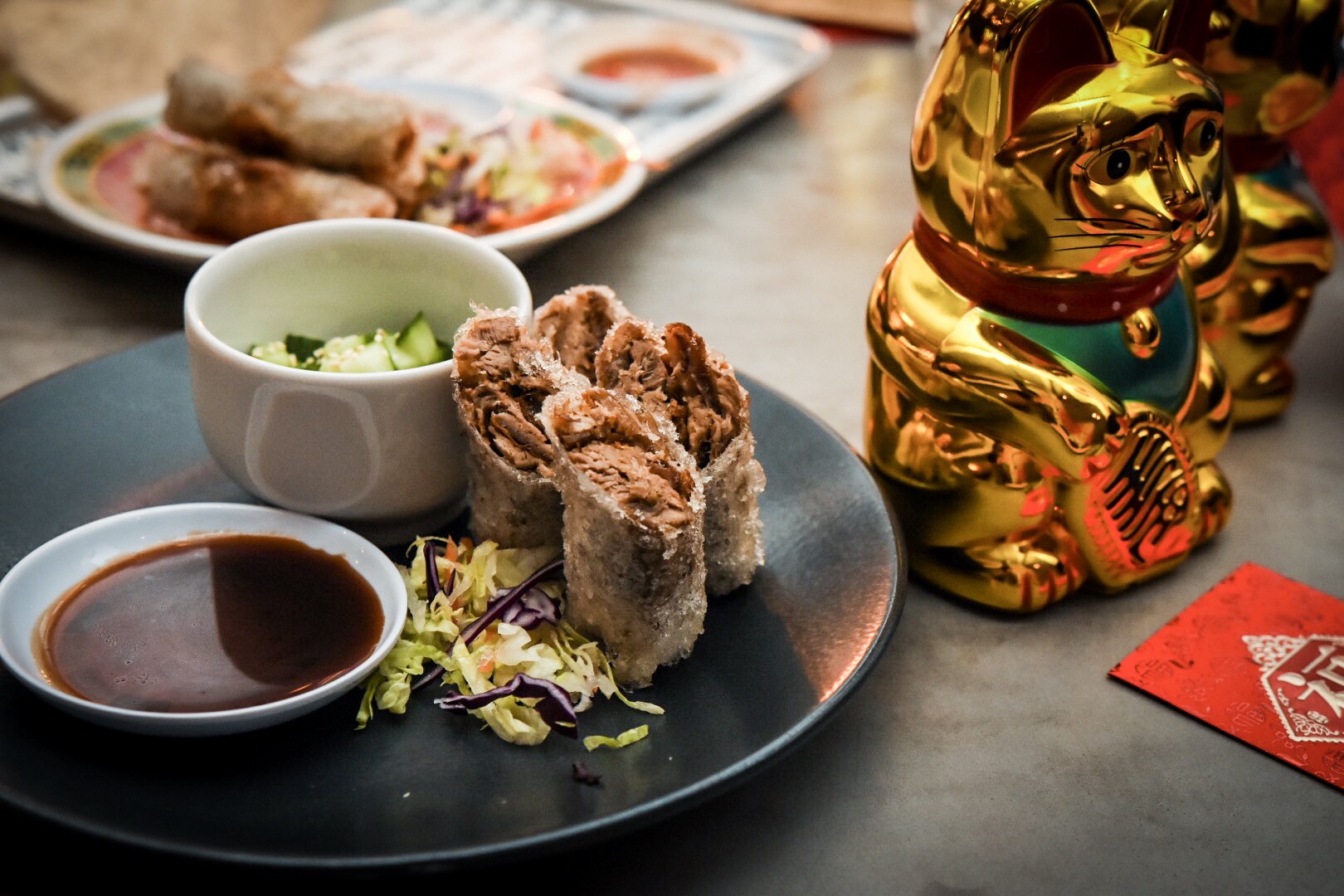 Crispy Duck Rolls with Duck Sauce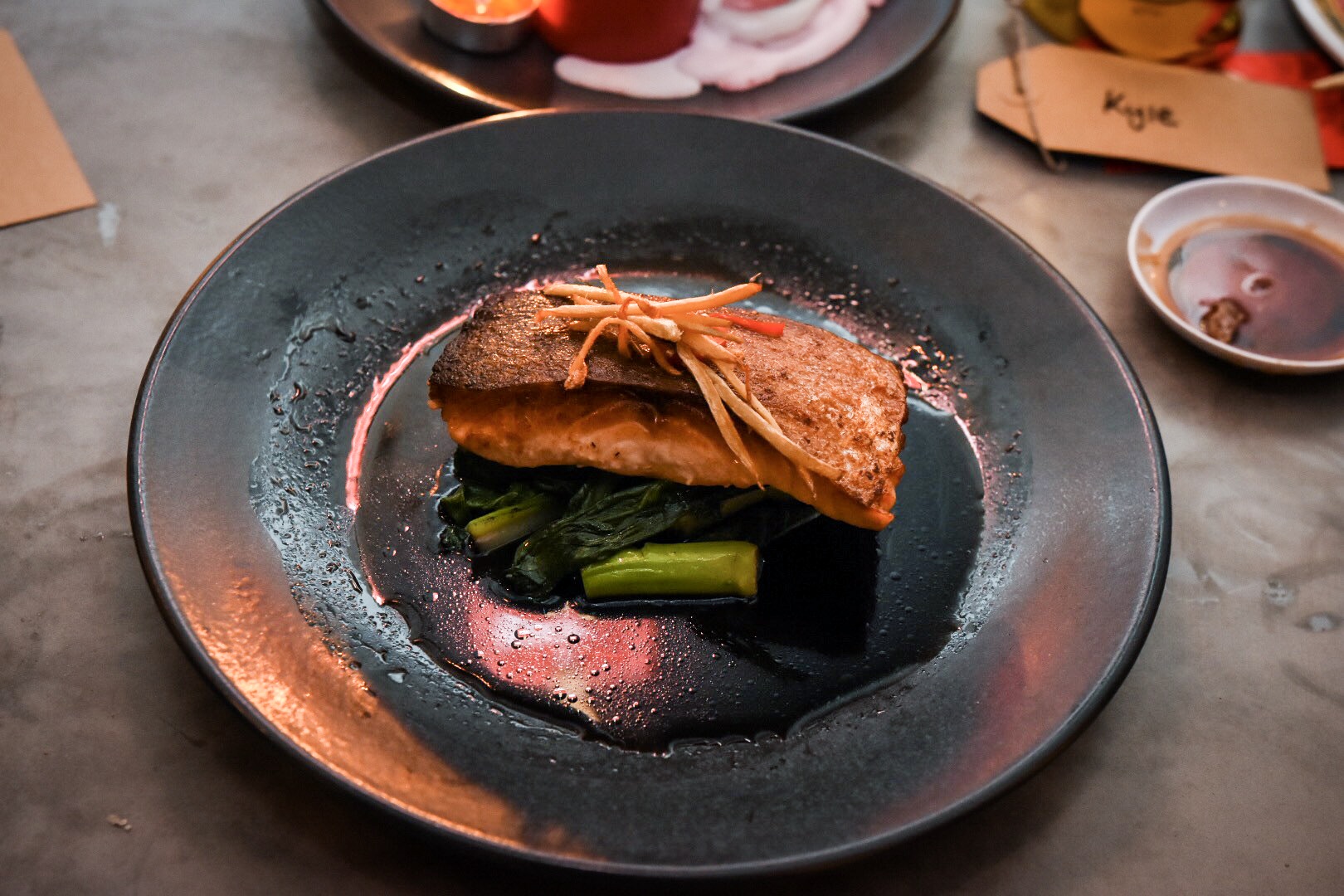 Salmon, Soy & Greens
These spins might come from changing how dishes are served - beef and black bean served inside a hollowed-out pepper, sweet and sour chicken served on a hanging skewer rather than a claggy pond of bright red sauce - and what goes into them.
"You think Chinese food and you imagine it to be quite greasy and unhealthy, but that doesn't need to be the case. We always give the option of brown rice, there's plenty of greens, pak choi, broccoli, and you won't find any MSG in our kitchen"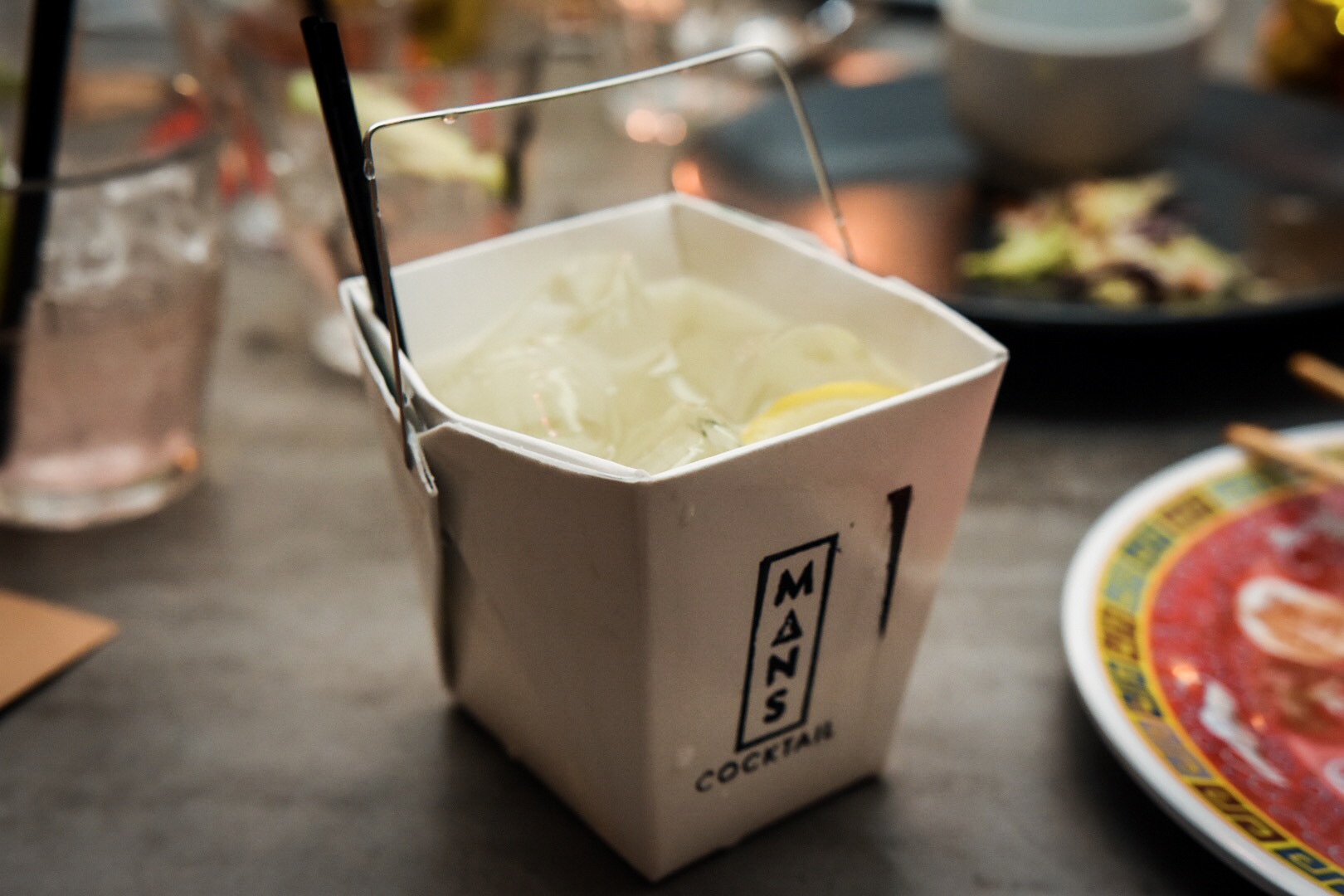 Happy Valley Fizz
So does Mans Market represent a new, slower, chapter in Ray's career - leaving behind all the party-promoting? No chance. "My background is in events, and I'm still involved in promoting and organising events, I hope Mans becomes an extension of that - a place to come for drinks in the bar area to start the night, or for a couple of cocktails while grazing on some lighter dishes, as well as a regular meal or a party in the private dining area"
Mans Market open now. West Point, Wellington Street, LS1 4JJ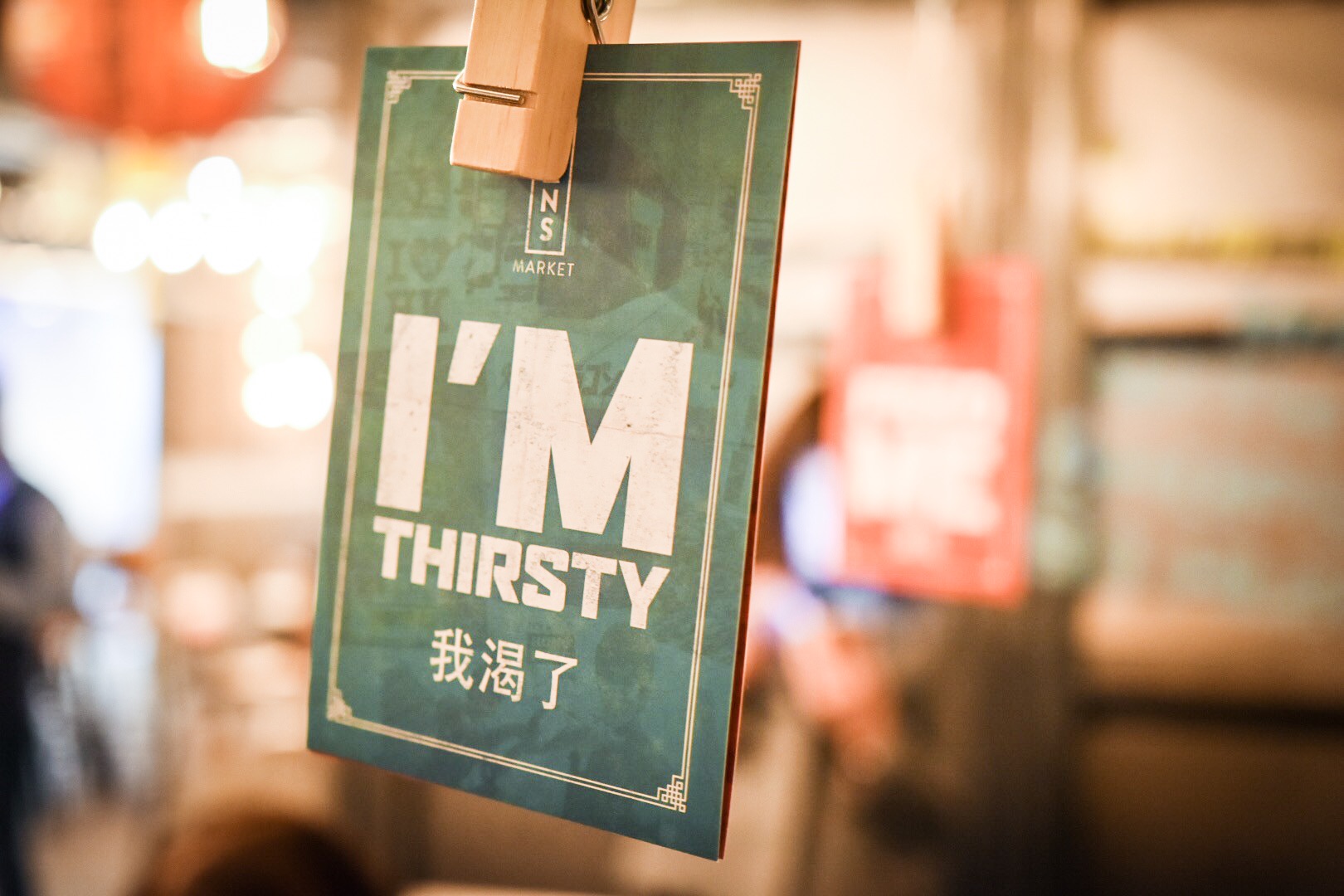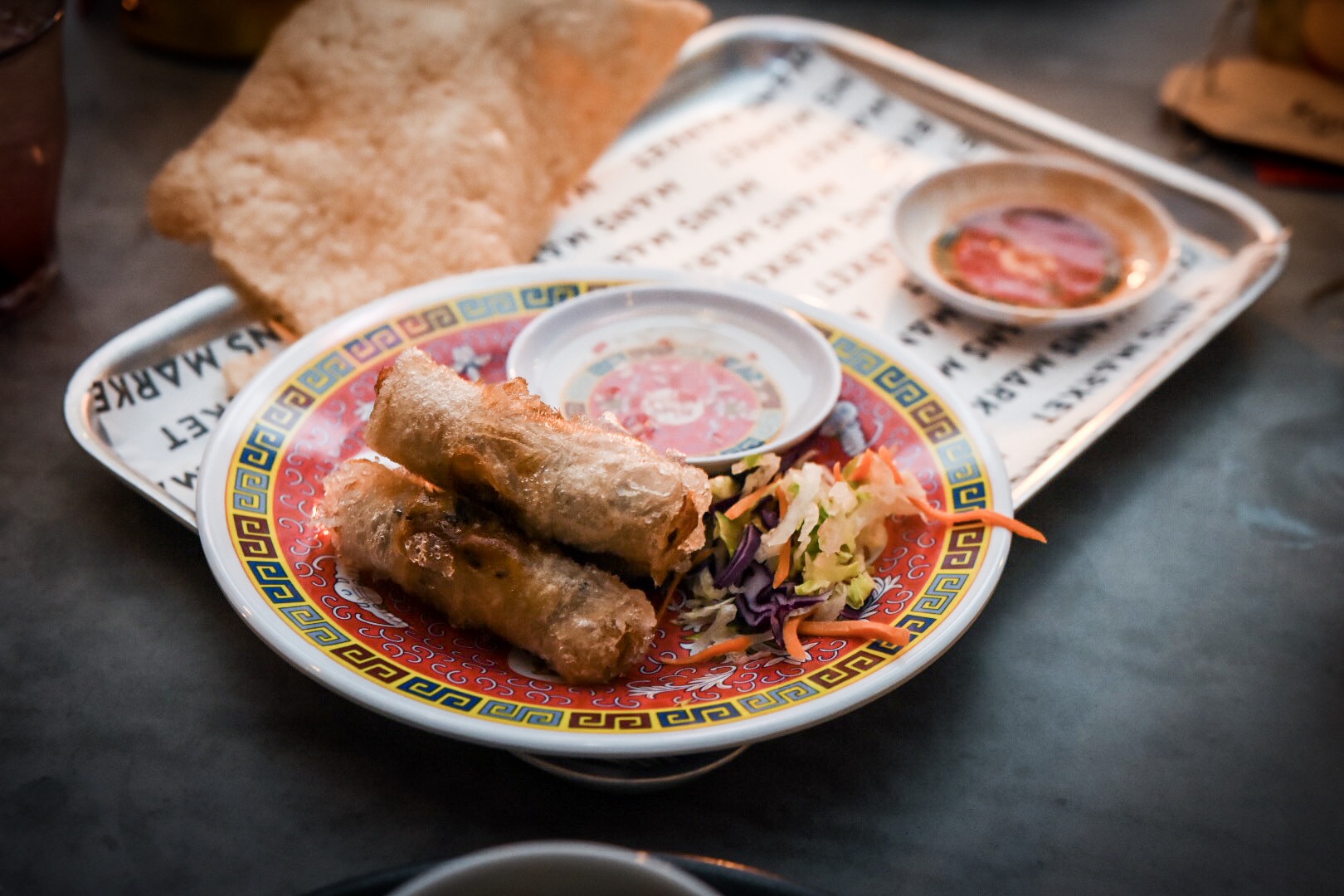 Pork & Prawn Glass Spring Rolls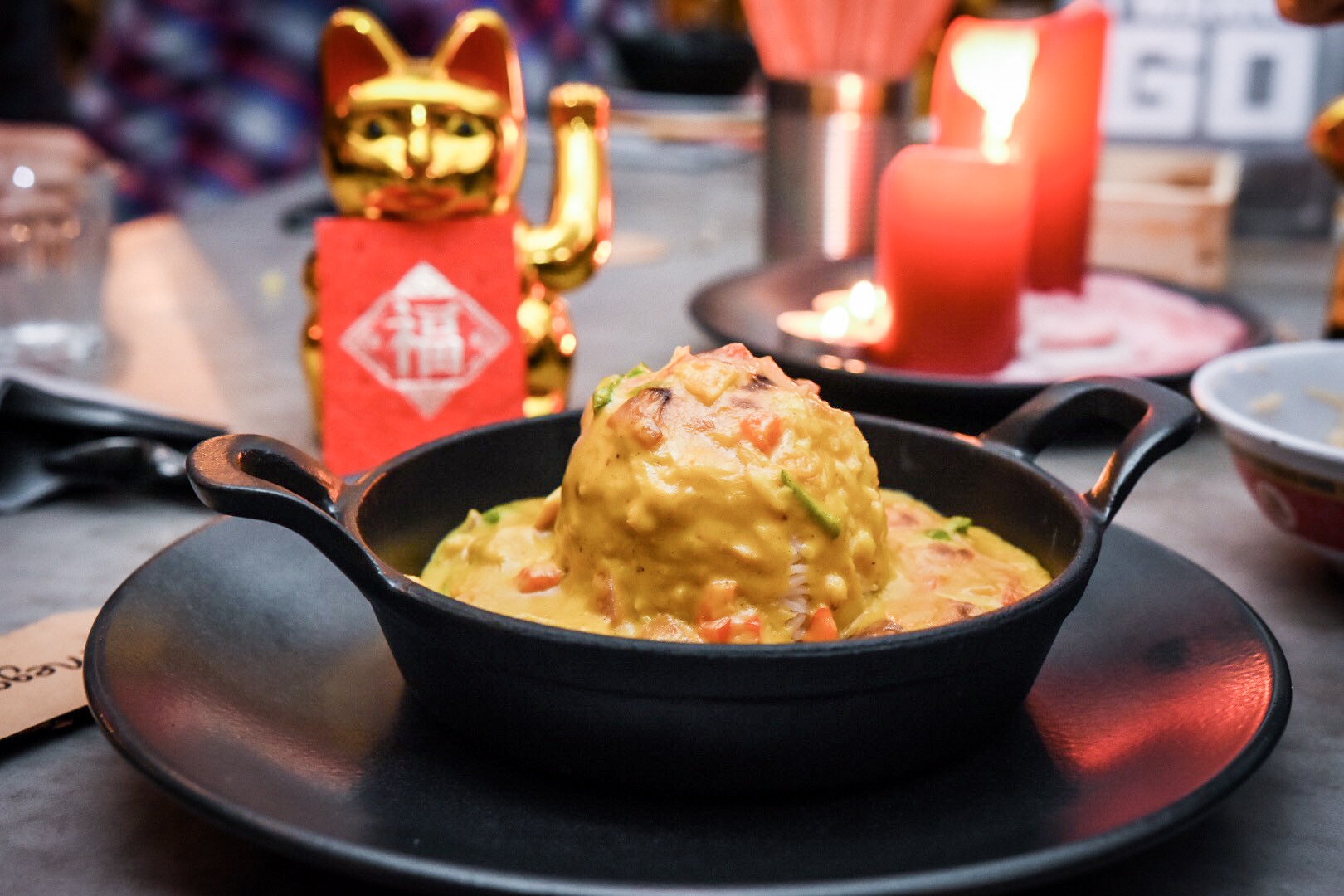 Mans Mountain Rice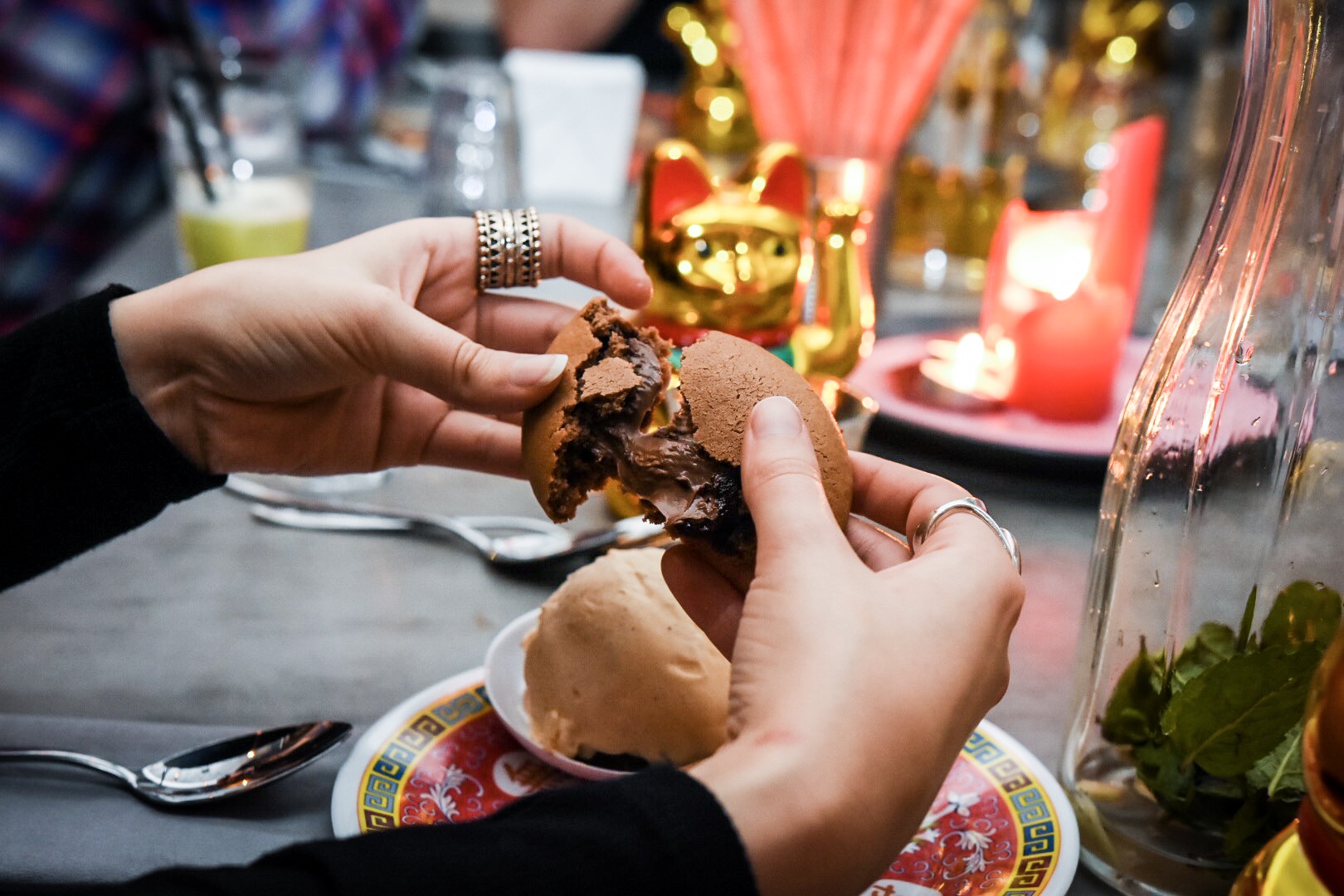 Nutella-stuffed "Fortune Cookie"