STANDING on the top floor of what will become one of the busiest shopping destinations in the city centre, I'm looking out from the iconic diamond-shaped windows and through the gaps in the building's metal ribbon fascia for the first time.
Loved&Found is a new approach for high street department & fashion stores...
Through these architectural features that reference Leeds's heritage in the cloth and textile industry, you get a totally new perspective on familiar landmarks such as Kirkgate Market and The Headrow, and a fantastic view of the city's ever-changing landscape - such as the glass roof that extends across Vicar Lane from Victoria Quarter and houses Victoria Gate.
After two and a half years, a £150m pounds investment and hundreds of lost pedestrians (entering the maze of fenced off areas around Vicar Lane), Victoria Gate is finally nearing completion, and we're standing in John Lewis's new northern flagship - the jewel in the development's crown.
The scheme's bosses invited Leeds Confidential in to don our hard-hats and take a wander around the fast-developing space. Over two hours we worked our way down from the very top on the fourth floor, where you can expect dizzying views over the atrium and a 150-cover restaurant, down through the levels, where angular walls and dynamic fixtures help prevent the 'boxed in' feeling experienced in other big stores.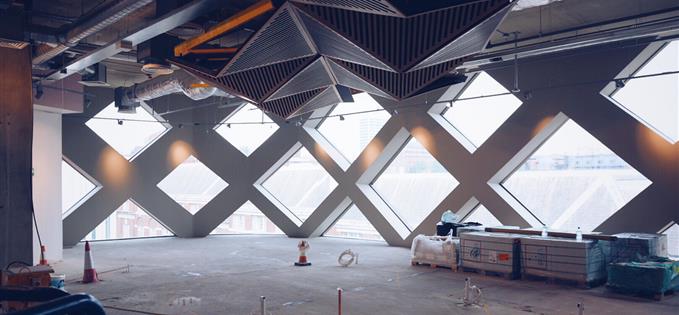 Soon to be the the fourth-floor restaurant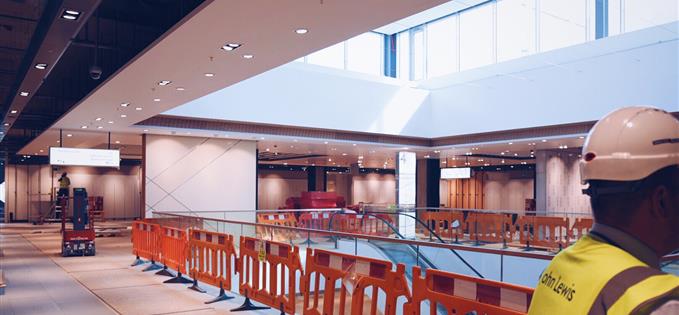 Atrium staircase, bathed in sunlight
As well as a tour around the impressive architecture, we were also given a sneak preview of what to expect when the store opens in October. In addition to the usual department-store staples of fashion, cosmetics, fragrance and homeware, John Lewis will also offer bespoke facilities and services that give customers a more experiential shopping trip. The aim being to provide a service that shoppers can't get online; tempting them back onto the high street, this invigorating the local economy.
Community Matters
Each and every John Lewis store is part of the Community Matters charitable giving scheme, supporting nearly 100 projects in each store's local community each year with shoppers deciding how £3,000 in donations are spent every three months.
In addition to charitable donations, there'll be a Community Matters room in the store dedicated to the project, where local community groups can make use of a prime, central location as a hub for their project - all for free. Since February 2016 over 1000 people have used the Birmingham Community Matters facilities, including the West Midlands Readers Network, The Brain Tumour Support Group and Knitted Knockers - a knitting group that creates prosthetic breasts for women who have undergone mastectomy surgery.
&Beauty
Already a popular part of the Birmingham store, &Beauty provides spa & beauty services for customers, with over 160 beauticians giving upwards of 300 blow-dries (which would've come in useful after wearing that sweaty hard-hat) and 120 manicures every day, among the 120 treatments on offer.
"It's a really immersive experience, so it's quite surreal stepping out of a spa and finding yourself in a busy department store", says Vikki Speed, from the John Lewis Public Relations team. "As well as the full treatments, Birmingham has started offering special packages like a blow-dry prosecco so people can pop in at the start of their night out."
Coffee Experience
According to recent research, people in the UK drink over 700 million cups of coffee every day, all but ten of which are probably drank in Leeds - we can't get enough of the stuff. It makes sense then for John Lewis to bring their Coffee Experience to the Leeds store.
At any given time there will be three different rare, specialist, or just straight-up interesting coffees to sample, brewed by trained baristas to drink in, take away or take home to try out in the range of homebrew equipment.
Personal Styling & Loved&Found
Three levels of styling will be offered by John Lewis: Style Express, Style Experience and Style Profile. Express and Experience are complimentary services which involve a personal stylist working with you for an hour on anything from finding an accessory to go with an outfit for a last-minute party, to a complete seasonal wardrobe. Style Profile is a more in-depth analysis of everything from your personality to body shape, with advice on ideal colour palettes, fits, and a whole new wardrobe.
Loved&Found is a new approach for high street department & fashion stores, rather than stealing independent artists' and designers' work like some high-street fashion retailers, Loved&Found curates and sources a selection of contemporary independent design from local designers, giving them a mainstream, high-street platform, and creating a boutique-style experience not usually found in department stores.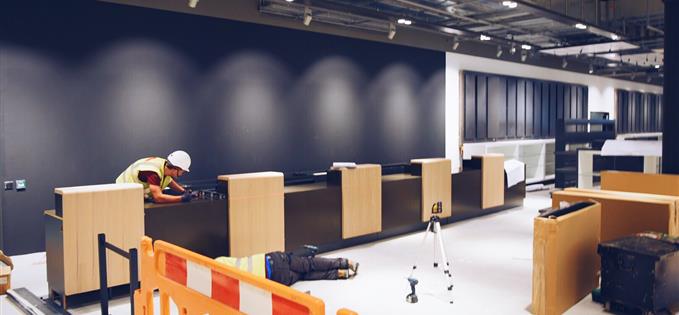 First floor - Womenswear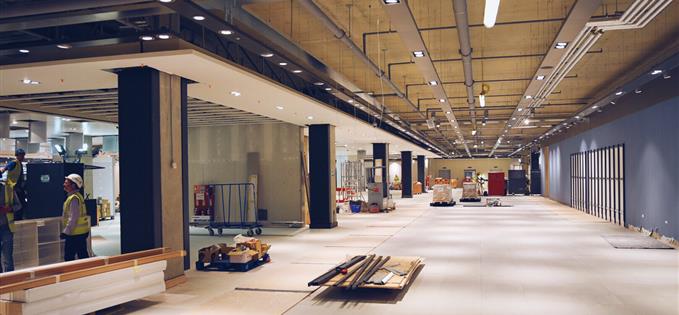 Ground Floor - Menswear & Cosmetics
Victoria Gate represents a huge investment in the City, and by providing such a broad range of services and experiences - from the community-minded to the unapologetically self-indulgent - John Lewis is ensuring it's an investment that will benefit as many people as possible. We'll continue to bring you updates on Victoria Gate's development leading up to its launch in October.