FOR SOME, hearing the words 'happy hour' conjures up memories of Spanish beach holidays in your adolescence with friends you'd rather not remember - usually called Dave. But it needn't be this way. Happy Hour doesn't have to mean 2-for-1 WKDs and sick in your hair. Whether you're a real ale drinker, partial to a large glass of red, or fancy a cocktail, Leeds offers plenty of quality establishments offering great drinks prices nearly all week long... yes even on a Friday.
(While several chain restaurants offers great deals on cocktails, we've tried to pick out places which are a little bit different to the usual.)
Distrikt, 2-for-1 Thursday & Happy Hour Friday
You may have missed Distrikt while walking down Boar Lane, it is underground after all. This tucked-away bar runs a Happy Hour on a Friday (yep, Friday) between 5pm - 10pm. For £2.50, you can bag yourself a bargain pint of Amstel or Symonds cider, house spirit and mixer or glass of wine. If you're feeling a bit more fluish, buy a bottle of Prosecco for a tenner to wash down some of the tasty tapas served until late. Cocktails are 2-4-1 on Thursdays until 2am. 7 Duncan St, Leeds LS1 6DQ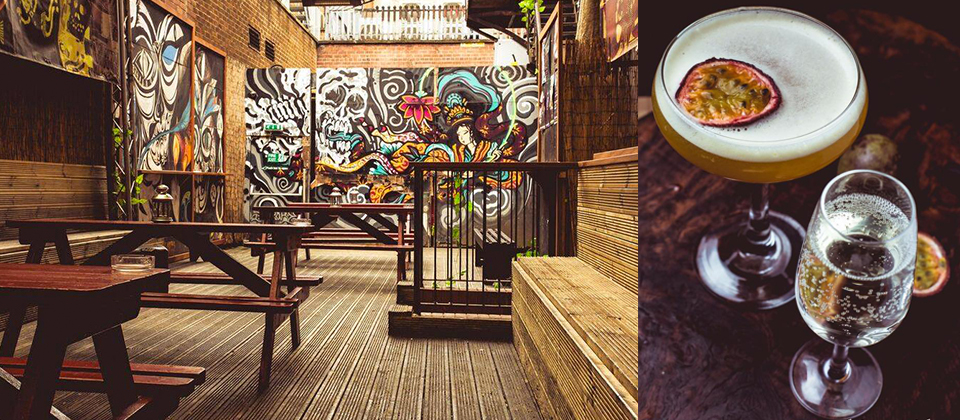 The Wardrobe, 2-for-1
Situated a few minutes away from the West Yorkshire Playhouse, opting for a few pre-theatre drinks at The Wardrobe is a no-brainer. The entire cocktail list is 2-for-1 Monday to Friday from 4-7pm and Saturday from 12-7pm. Choose from a selection of the classics or warm up with the Winter menu offering things such as a hot toddy, Kelvin's cockle warmer, and salted caramel latte made with Taylors of Harrogate coffee and salted caramel Kahlua. 6 St. Peters Square, Quarry Hill, Leeds LS9 8AH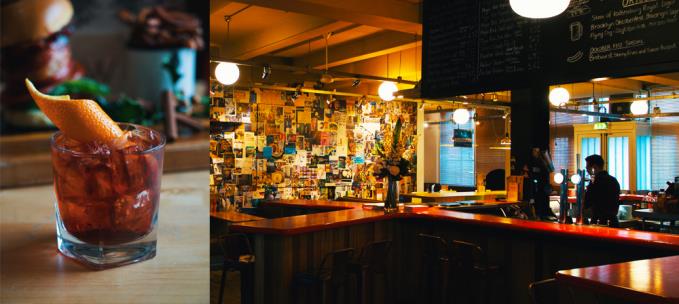 Mook, 2-for-1
Mook has been serving up 2-for-1 cocktails for longer than we can remember, and it's still as successful as ever. More like a 'Happy Week' than a Happy Hour, the bar offers two cocktails for the price of one every day - all night Sunday and Monday and until 9pm from Tuesday to Saturday. Even better, the deal is extended to all night Tuesday and Thursday if an NUS card is presented at the bar, great for students saving those extra pennies.
Hirst's Yard, Leeds LS1 6NJ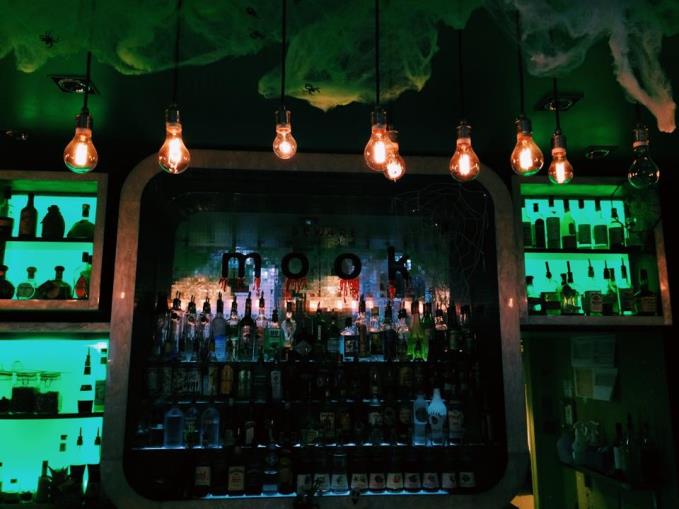 Lazy Lounge - Lazy Hour
Save being lazy for once you're inside and make a trip to this charming independent bar situated in Leeds' financial district. Lazy Lounge specialises in whisky and gin and claims to have the largest gin list in Leeds. See how many you can work through during the bar's 'Lazy Hour', which offers a large G&T for £4. As well as a glass of prosecco for £3.50, house wine for £2.50 and 2 for £10 cocktails. Catch Lazy Hour between 4-8pm Monday-Friday for a post-work drink. Unit D, Westpoint, Wellington Street, Leeds LS1 4JY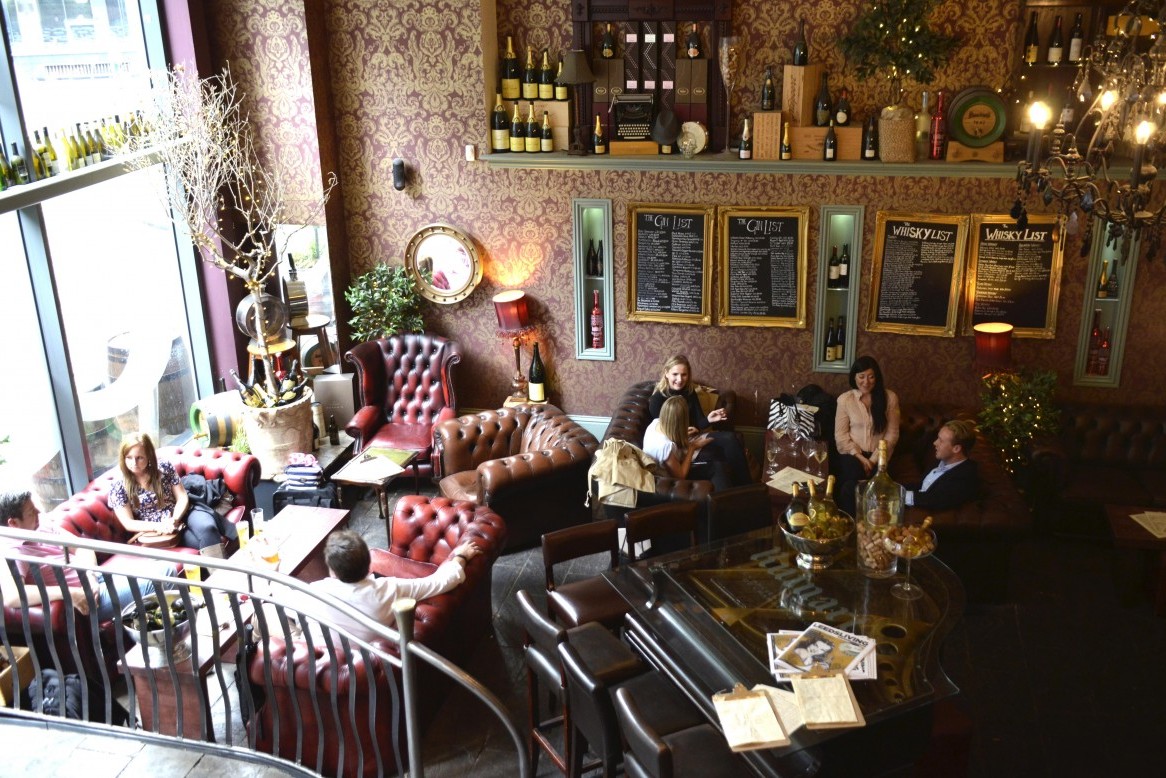 The Decanter - Social Hour
A wine bar nestled in the city's financial district, The Decanter offers a 'social hour' during the week, which is perfect for an after-work de-stress. Benefit from offers across a range of drinks such as a glass of prosecco for £3 or a small wine for £2.50 between 5pm - 7pm from Monday to Wednesday. Cocktails are remarkably cheap at 2 for £7 but if spirits are more your thing, a house spirit and mixer is also great value at £3. Pair your drinks with a delicious cheese and charcuterie board if you're feeling peckish. 17 Park Row, Leeds LS1 5JQ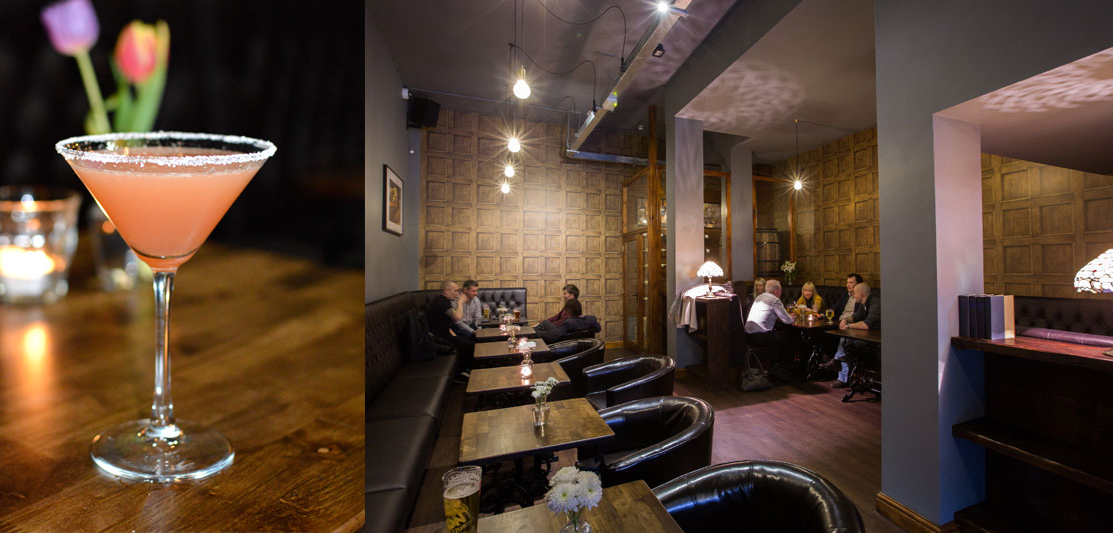 Hirst's Yard - Happy Hour
Primarily known as a live music venue, Hirst's Yard serves up a whole host of drinks during its happy hour which runs everyday from 4-8pm. £3 tipples include house wine, house spirit and mixer and Corona, or splash a little more on 2 for £10 cocktails. Enjoy your drinks during one of the bar's live music nights every Thursday and Saturday, even more of a reason to get involved. 11-15 Hirst's Yard, Leeds LS1 6NJ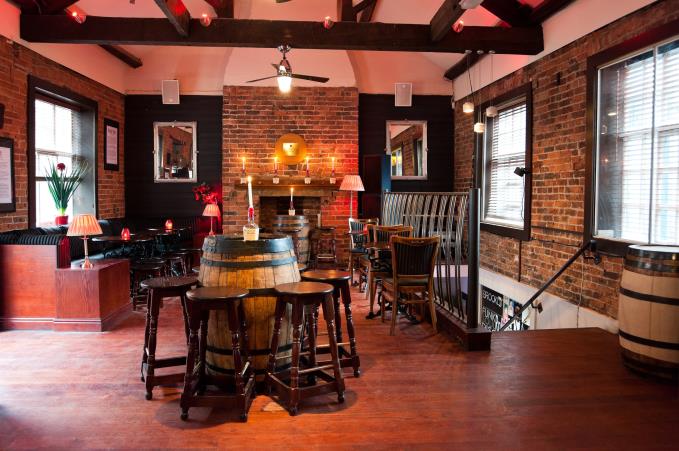 Epic Cocktail Club - 2-for-1
When Leeds Confidential visited the newly launched EPIC Cocktail Club in August, we suggested you give it a try when cocktails were 2-4-1. So what are you waiting for? Pick from the 50-strong menu and get two cocktails for the price of one every day until 8pm and all day Monday. EPIC occupies the former Brooklyn Bar site on Call Lane and focuses primarily on cocktails - as you probably guessed from the name - but you can take your pick from other selected drinks for £3. 50 Call Ln, Leeds LS1 6DT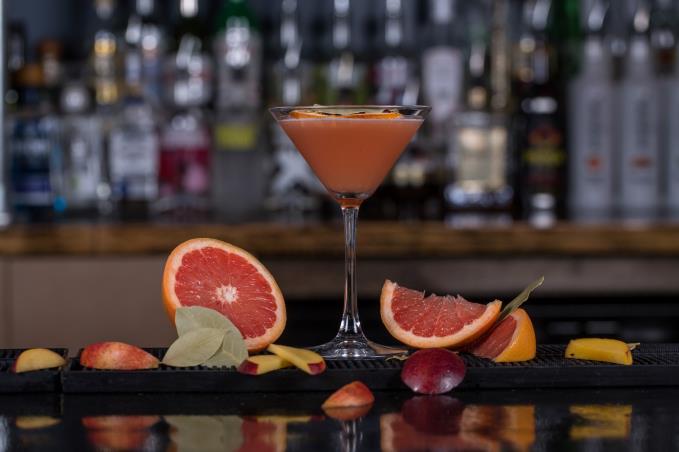 Crowd of Favours - £5 Double G&T
Crowd of Favours is one of five Camerons (formerly Leeds Brewery) pubs in the city centre and is situated just off Kirkgate, near the Market. Offering a wide selection of lagers and ales, you'll find Leeds Brewery favourites alongside local guest ales and others from further afield. The pub offers a regular deal on all brands of gin from 6-9pm from Monday to Friday. Get a single for £4 or double up for an extra pound. Head to the Secret Cinema on a Tuesday evening, during which the pub's basement transforms into a movie theatre showing modern classic films with free entry - best of all, you get free popcorn. Harper St, Leeds LS2 7EA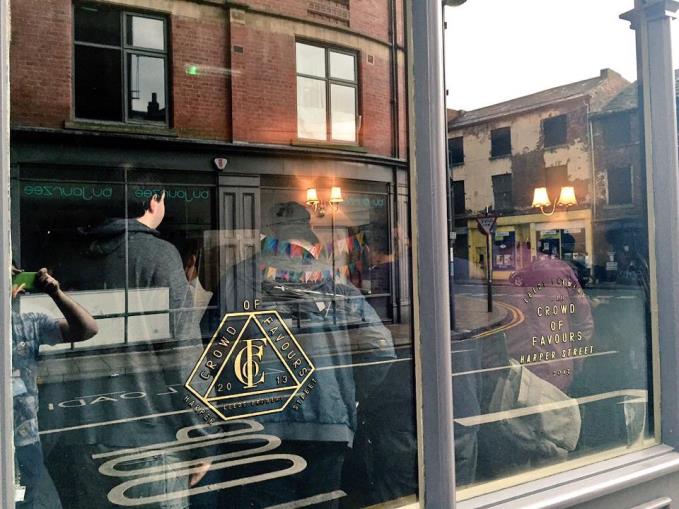 The Old Red Bus Station - £2 Pints, £2.50 Spirit & Mixer
The opening of the Old Red Bus Station in March of this year saw the transformation of the former bus station site into a multi-purpose venue. Split across two floors, the space hosts a ground floor bar and an arts space upstairs. Pay the venue a visit on Tuesday, Wednesday or Thursday 5-7pm to profit from selected pints for £2 and a spirit and mixer for £2.50. 101 Vicar Ln, Leeds LS2 7NL
Bierkeller - 2-for-1 Steins
When you're not busy dancing on tables, head to the bar Sunday to Thursday between 5pm and 8pm for 2-4-1 steins, or 2 for £5 bottles of beer. Spirit and mixer is £2.50, or get a double for £1 extra if you're all beered out. You can also line your stomach with the Bavarian-style fare, which includes bratwursts and hot dogs or the less-Bavarian burgers. 1 S Parade, Leeds LS1 5QL