A NEW COCKTAIL bar is set to open in the basement of a listed building, after plans submitted by a model turned mixologist and bar entrepreneur have secured council approval.
Manachain Monaghan - owner of Buxton's Monk Cocktail Bar - has been given the green light to operate a bar from the 1,700 sq ft basement in the grade II-listed building on South Parade (where else?), putting the building back to public use and restoring an original doorway.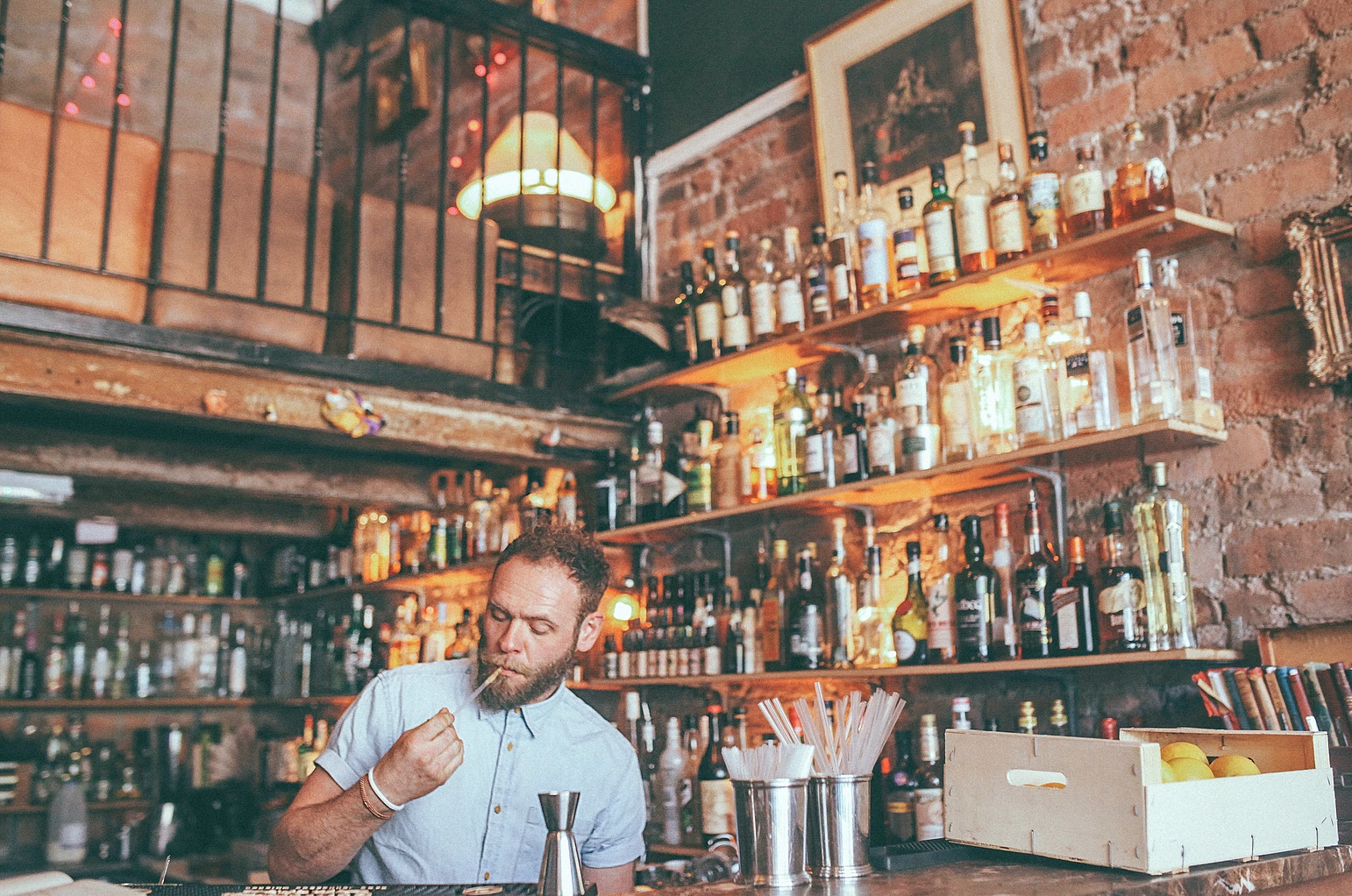 Monk, Buxton
New cocktail bars pop up so often it's difficult to get genuinely excited by the prospect of another - but Monoghan has grabbed out attention with his current bar, Monk. The bar has a perfect 5 on Tripadvisor (Yeah yeah, we know), making it the number one place to drink in Buxton; home of a little thing called water - you might have heard of it.
Ignoring Tripadvisor though - as we all should - the menu suggests that Manachain and his team know what they're doing - demonstrating mixology in its truest form, with a bit of chemistry thrown in for good measure, such as in Autumn special Heart of the Sea, which uses malic acid to make you salivate more and enhance the flavours of seaweed, elderflower, and a peaty Lagavulin foam.
Heart of the Sea
There's no word on whether the new venture will be an extension of the Monk brand or something completely new, either way, we'll be first in the queue as soon as that originally-restored door opens.