Balcombe & Smith - Sheaf Street Cafeteria
Jim and Dan, the lads behind Sheaf Street residents Grub & Grog, continue to work wonders with the space that effortlessly transforms from the kind of coffee shop where you can spend a few hours with your laptop, to an evening bar, to a fully operational restaurant - as proven at this month's exemplary Dorshi pop-up.
At the end of this month they're handing the reigns over to Balcombe & Smith for two nights - we've heard great things about the pair from very reputable sources in the Leeds restaurant biz, and looking at their menu, the hype seems entirely justified.
Focusing on dishes and ingredients that usually go unappreciated or completely overlooked, Balcombe & Smith are serving a taste of the unusual during their residency - Polish pierogie selections, charred endive, sticky blackberry pigs cheeks, and kale & garlic stuffed buns, with a split-pea and sorrel stew (pictured), to name a few.
Friday 25 & Saturday 26 November. Reserve a table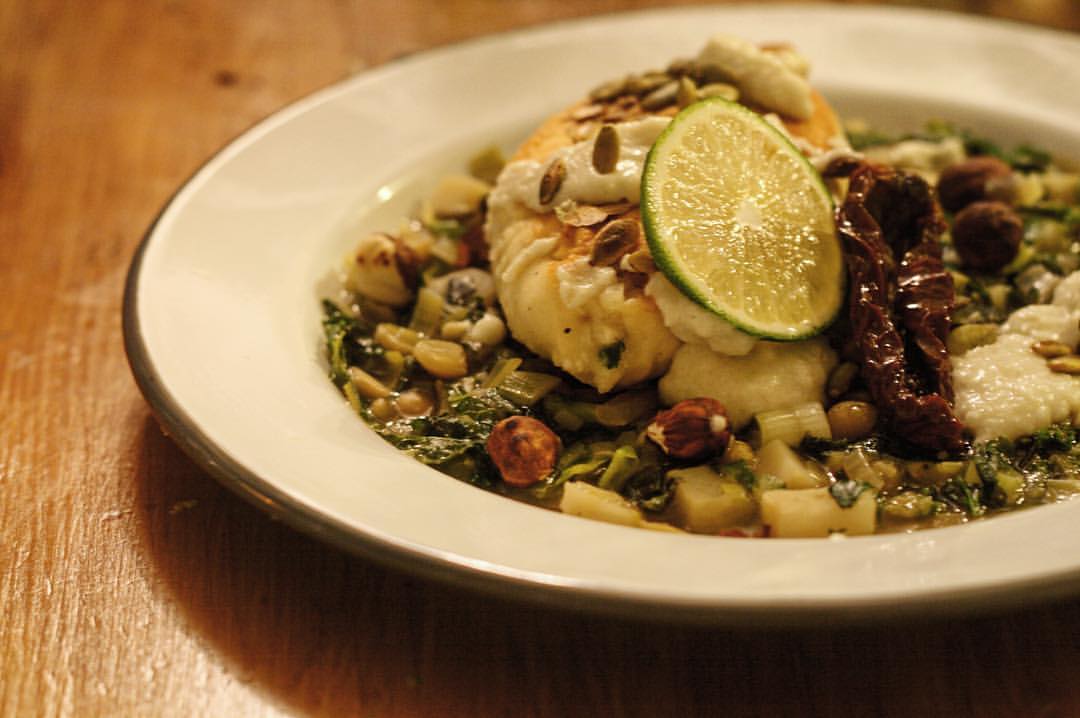 ---
Homage 2 Fromage - The Mill Kitchen
When asked in an interview what his favourite type of cheese was, man-of-the-world Steven Gerrard confidently answered "Melted". Oh how we laughed. Turns out he was onto something though…
Following on from monthly themed cheese-tasting events where caerphilly (sorry) selected cheeses are sampled and discussed, Homage 2 Fromage are hosting four three-course supper clubs, all focusing on a different type of melted cheese.
Starting with the familiar fondue - where each table gets a bubbling pot of swiss and gruyere, with assorted Crudite and Leeds Bread Co-op breads for dipping - the cheeses get more and more unfamiliar as the weeks pass; Raclette, melted over direct heat and scraped off the wheel onto buttered potatoes; Tunworth baked with a selection of toppings; and finishing with rare, seasonal, Swiss Vacherin baked in its own box.
Book now, before Stevie G gets all the tickets.
Friday 25 & Saturday 26 November, Friday 16 & Saturday 17 December. Tickets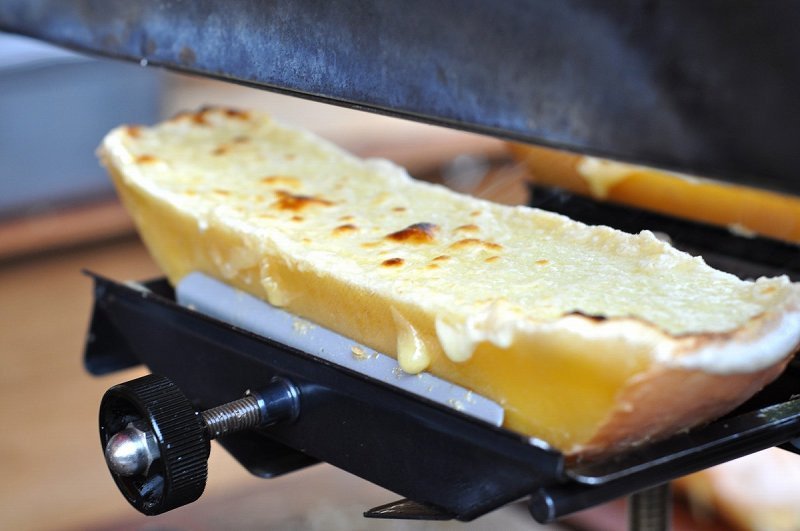 ---
Nutella Roadshow - Harvey Nichols Pop-up, Victoria Gate
As part of Harvey Nichols' "Britalia" season, they're showcasing some of the finest flavours Italy has to offer - from antipasti to aperitifs, La Bottega Milanese's speciality espresso to...Nutella.
For two weeks in November and December the Harvey Nichols pop-up shop in Victoria Gate will be hosting Nutella's personalisation roadshow, where you can instantly get a personalised jar of Nutella printed out - perfect as a stocking filler, or just for making sure your greedy thieving housemate knows who the Nutella belongs to.
Saturday 26 November - Saturday 10 December.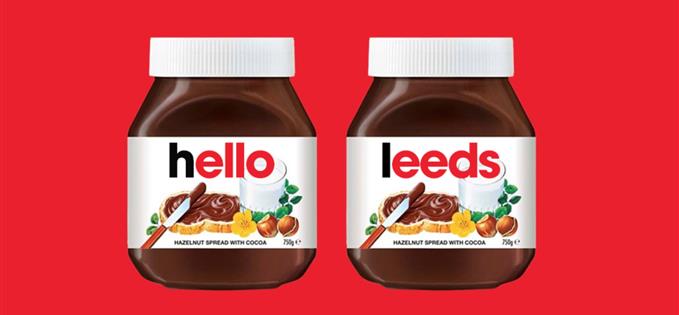 ---
The Noise of Strangers - Corn Exchange
One of the longest-running pop-up restaurants in the City, and also one of the most sought-after tickets, Noise of Strangers is returning to the magnificent basement-level of the Corn Exchange.
This time they've enlisted the help of Masterchef: Professionals winner Steven Edwards and his Etch Food team. The menu is typically curt and cryptic, listing courses like "Celeriac. Truffle" and "Pig. Swede" that reward the adventurous - there's a couple of tickets left for the Tuesday and Wednesday sittings if that sounds like you - you won't regret it.
Tuesday 29 & Wednesday 30 November, Thursday 1 December. Tickets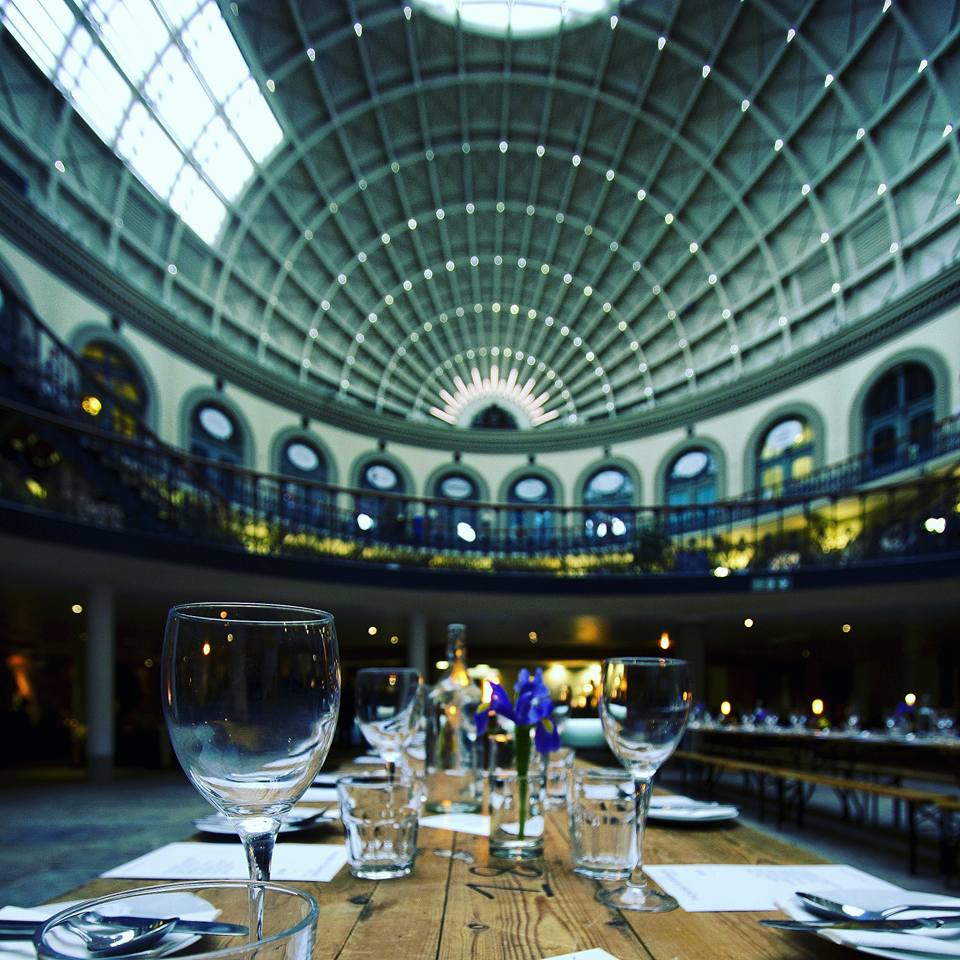 ---
All The Trimmings - Ham & Friends
The Grand Arcade's Ham & Friends is an expansion of - you guessed it - Friends of Ham.
The new venture will serve as a multi-purpose venue spread across two storeys, combining a restaurant, wine bar, food hall, deli, wine shop, and events space to the historic Northern Quarter arcade. Don't get too excited just yet though - it's not due to open until next March.
Throughout December though, they're giving us a sneak preview of what we can expect in the Spring with All The Trimmings, raclette and wine bar with a festive deli complete with hampers for that very special person in your life - or you could give them out as gifts, I suppose.
There's also a packed schedule of classes, workshops, pop-ups and events throughout the month - stay tuned, as we'll be covering in more detail in the run-up to its launch
Thursday 1 December - Saturday 24 December. Grand Arcade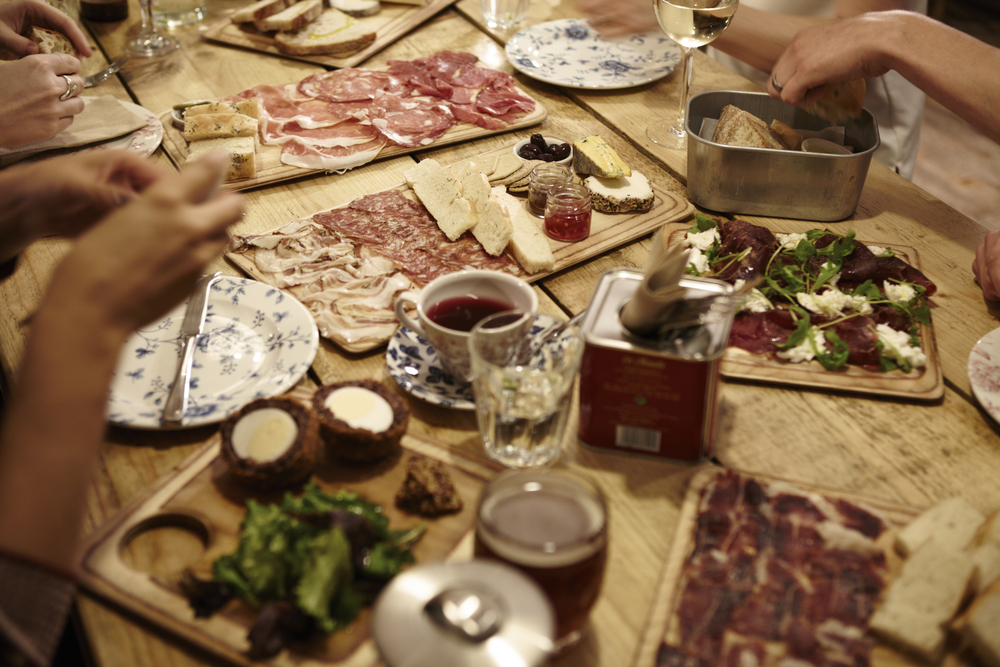 ---
Terry & George present A Rock & Roll Christmas - Lambert's Yard
Eating restaurant-quality food at supper clubs is great, but there's nothing like having a big old dinner party with your mates.
Dinner parties with your friends are great but...they're nothing like eating restaurant quality food (sorry pals).
Feeding Friends is Terry & George's whole thing - they literally wrote the (cook)book on it. Then they did a several-night, sell-out residency at Lambert's Yard over the Summer, cooking recipes from that book. Now they're back, cooking a convivial dinner party with a festive twist.
Following a mulled wine reception, you'll be treated to their take on yuletide classics - duck on toast, pea soup with crackling crumbs, hay-baked ham with cider sauce, parsnips and apples with dry roasted walnuts, and - and I quote - "loads of gravy".
Get a ticket to this and savour every last mouthful so you can remember it when you're choking down your Mum's powdery-dry turkey on Christmas day.
Sunday 11 December (1pm & 6pm) & Sunday 18 December (1pm & 6pm). Full Menu & Tickets